SLOPE STABILIZATION AND EROSION CONTROL
Retaining soil onsite is the foundation to a healthy, sustainable ecosystem.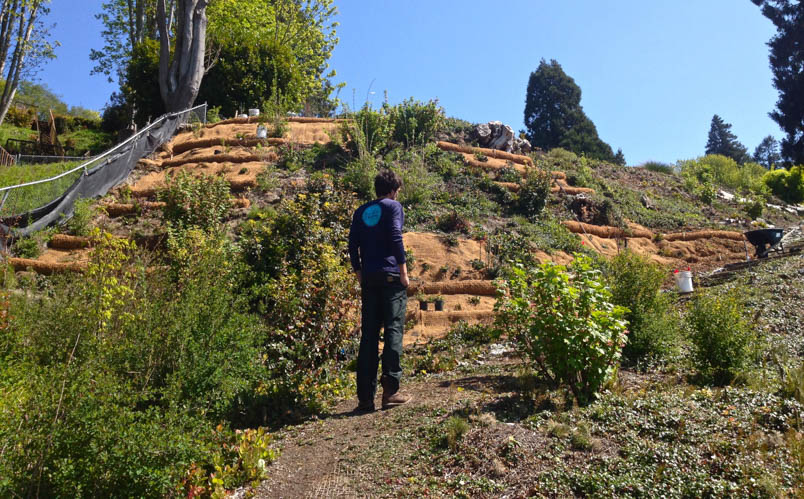 EarthCorps crews can work on extremely steep slopes and are equipped with harnesses and ropes to minimize impact. We have the capacity to set up high lines to transport material across sensitive and difficult terrain.
EarthCorps can perform a range of bio-engineering techniques including but not limited to: erosion control fabric, coir log placement, straw wattle installation, bank staking, willow fascine, and live staking.