Crew Leaders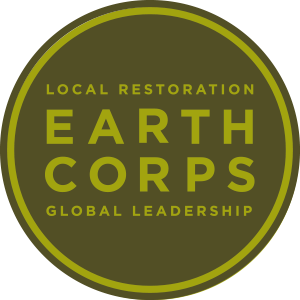 ---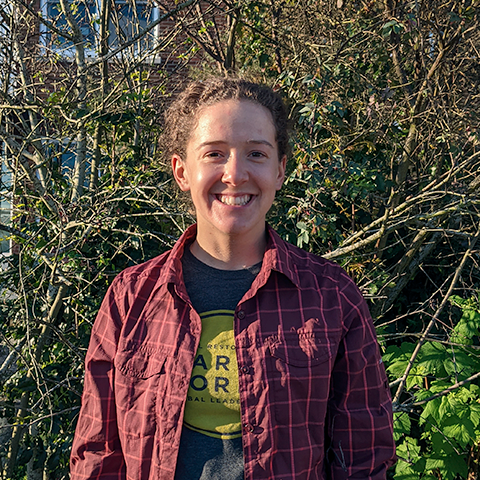 Barret Gray (She/Her/Hers) considers Whitfish, MT home. She developed a passion and appreciation for the environment and the outdoors while growing up in Montana. Barret graduated from Princeton University in 2020 with a degree in Ecology and Evolutionary Biology and a minor in Environmental Studies. During her time at college, she conducted field research in Colorado, Panama, and Madagascar, which allowed her to learn about many different ecosystems.
"My interest in the environment started in high school when I was a member of a field science club, giving me my first experiences with fieldwork and restoration and exposing me to today's pressing environmental issues. I love fieldwork, but most of my experiences have been with scientific research so I am excited to do more restoration work while serving at EarthCorps and further develop my conservation skills and knowledge."
---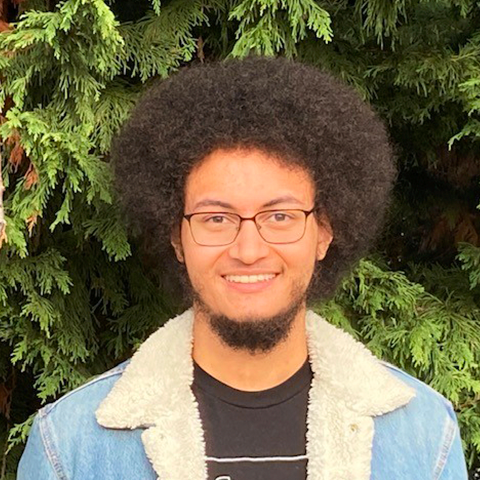 Ethan East (He/Him/His) calls Pittsburgh, Pennsylvania his home. He spent his summers of 2016 and 2017 completing field research at the University of Maine Darling Marine Center on various insect lifecycle systems and parasitoid relationships. Ethan was a crew member last year with EarthCorps.
"My father was in the Peace Corps and has taught Environmental Studies for many years, so environmental work has always been in the family. I went on to study Ecology and felt the drive to help with restoring the environment, so I joined EarthCorps in 2020. I'm most excited to teach and lead a new group of people into new adventures in restoration and hoping to inspire the same spark I found in myself during my Crew Member year."
---
---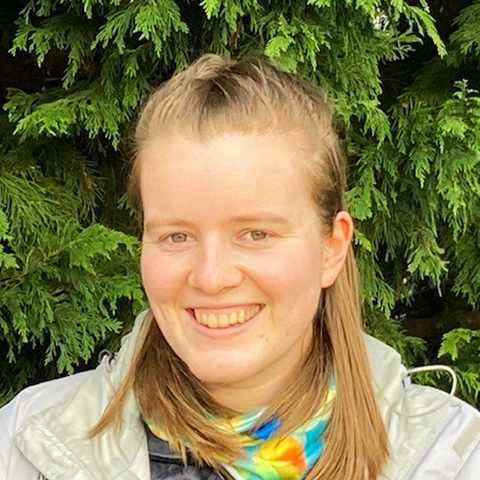 Kasey graduated from Boston University in 2017 with a degree in cultural anthropology. Since then, Kasey has spent time working with immigrant youth in Seattle, making coffee and chopping vegetables in the Glacier Peak Wilderness, and working on a farm in Southeastern Madagascar.
"I've always been in love with the mountains and waterways and rainy days of the Pacific Northwest. EarthCorps appealed to me as a way to steward and care for the landscapes and environments that have shaped me while also learning more about the land beneath my feet."
---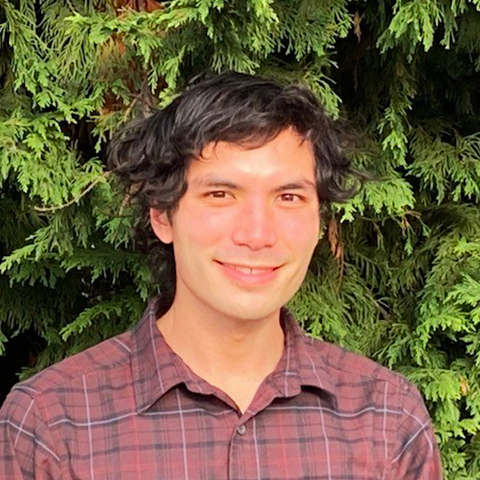 Ryan (He/Him) considers New York his home. He graduated with a degree in Mechanical Engineering from Rice University in 2016 and has since begun work in environmental fields. He served with the Student Conservation Association (SCA) Massachusetts AmeriCorps, taught environmental education at the Fairview Lake YMCA, led an SCA high school trail crew, and maintained trails for the National Park Service at Mesa Verde National Park.
Ryan's interest in the outdoors and the environment began in high school. "It wasn't until my senior year of high school that I realized I was interested in the outdoors, which I discovered through an outdoor club led by two of my teachers. Now, I'm excited to be crew leader with EarthCorps and fostering the growth of future leaders through strong communities and restoration work."
---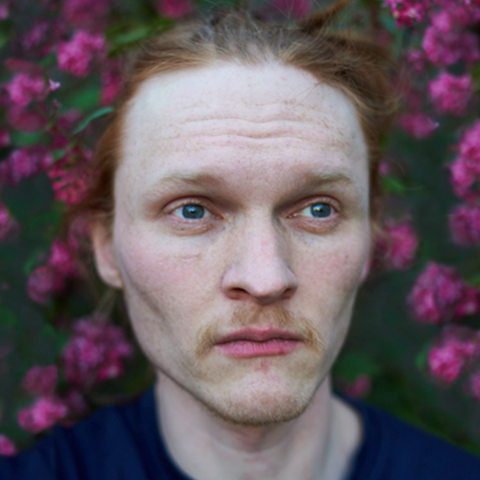 ---
Farm Specialist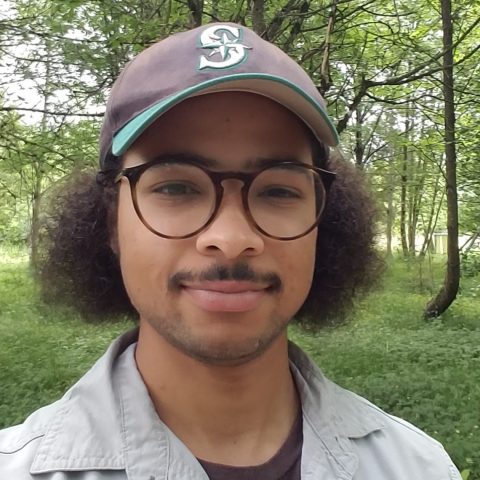 ---
Field Logistics Specialist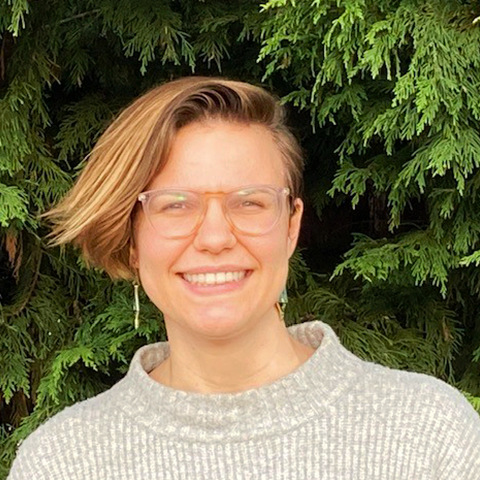 Megan (She/Her/hers) calls Bellingham, WA her home and excited to continue her work in the environment. Megan has a BS in Geology from Western Washington University, she has taken and TA'd for a class focused on permaculture sustainability and community outreach.
Megan's interest in the environment began in high school and grown since then. "I took AP Environmental Science in high school and absolutely loved it! Since then my love and appreciation for nature have only deepened, as has my desire to protect it. EarthCorps is the perfect place to be to foster that love and appreciation and also share it with others. This year I'm excited to help support and encourage the new crew members as the Logistics Specialist."
---
Habitat Restoration Specialist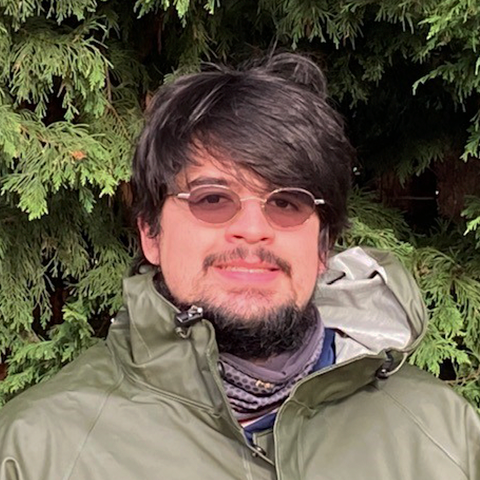 AJ Riani (He/His/Him) considers the Eastside area of Seattle his home. AJ has volunteered and worked with many different organizations to gain hands-on experience in the field of restoration. He most enjoys working outside and being in connecting with nature.
He brings years of experience working at the Student Conservation Association, Mountain to Sound for Greenway, Washington Trails Association, Washington Conservation Corps, and AmeriCorps NCCC. He looks forward to volunteering once again after the pandemic.
AJ recently received his bachelor's degree in Sustainable Practices at Cascadia College at last summer. He is excited to apply his skills and improve systems within the environmental sector.
"My interest in the environment has taught me to appreciate the hard labor that goes into protecting our pristine areas and learning the function and structure of ecosystem services. I decided to join EarthCorps as a habitat specialist, to both challenge my own experiences and knowledge, so that I may continue to grow as a human being. I am excited to learn more about the nonprofit sector and working alongside corpsmembers on our journeys of personal and professional growth."
---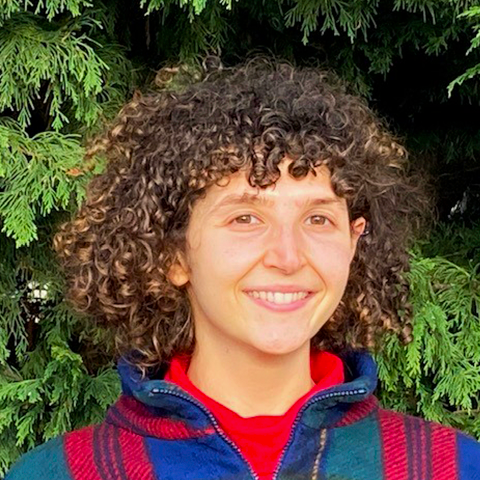 Jordan Fischer (they/them/theirs) primarily grew up on the East Coast and considers it home.
We welcome Jordan this year as a Habitat Restoration Specialist. "Over the past few years, I have been working for various environmental nonprofits with a focus on organic farming, food equity,  environmental education, and ecological restoration. I love immersing myself in all the incredible aspects of the environment, from plants to fungi to bugs to rocks. I worked for EarthCorps as a crew member in 2018, and I'm very excited to explore a new role in the organization. "
---
Crew Members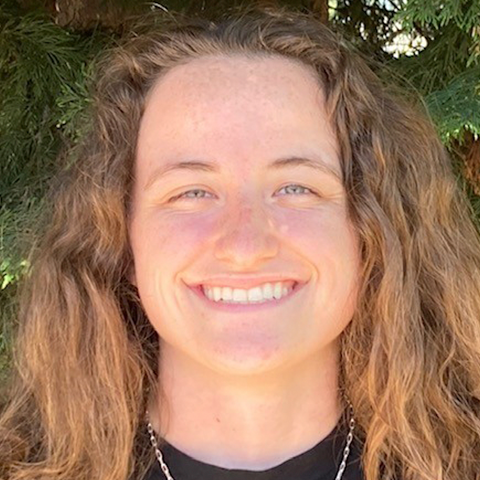 Ana Hale (She/her/hers) considers Waterford, CT home. Ana brings prior experience serving in NCCC Pacific Region and with AmeriCorps St. Louis doing conservation and disaster response. Ana is currently studying Natural Resource Management at Oregon State University.
Ana brings enthusiasm and curiosity to EarthCorps. "Super excited to live somewhere I can see mountains every day and learn about PNW restoration techniques. First discovered environmental stewardship in NCCC and have been hooked ever since."
---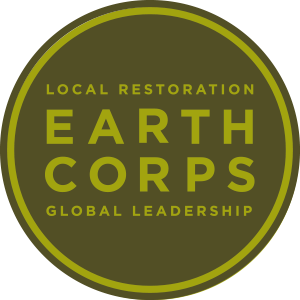 ---
Ariella Haleri (she/her/hers) is originally from Chicagoland area but hasn't moved back and is now living in Seattle. Ariella enjoys hiking, backpacking, and camping and making this happen every weekend is not uncommon. When the world was open, she volunteered at the Olympic Beach Visitor Center as a docent teaching the public about the Puget Sound and monthly volunteer days with local cities restoring parks.
Ariella is ready to roll up her sleeves and restore our natural habitat. "I have always loved the environment and felt the need to protect and preserve it. This seemed like the perfect opportunity to get my hands dirty and into the field. I'm super stoked to meet such like-minded people and make such a local impact."
---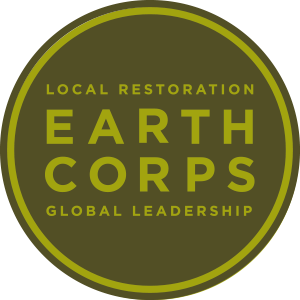 ---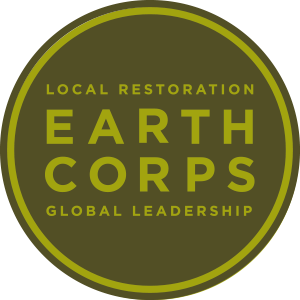 Brenda Kirlin (she/her/hers/ella) considers San Antonio, Texas home. Brenda majored in Environmental Studies at Saint Louis University.
Brenda is excited to contribute her skills to the environmental sector. "Climate change and ecology affect our health. I enjoy spending time outside. I'm excited to learn to identify native plants."
---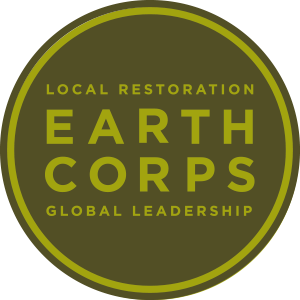 Christian Preski (He/Him) considers Seattle home. Since the start of Covid-19 Christian has been volunteering for both Yes Farm and Percussion farms on a regular basis.
"I love how my volunteer work has brought me to the closest sense of community I've felt all my life. I'm excited to take mud showers and discover the Puget Sound."
---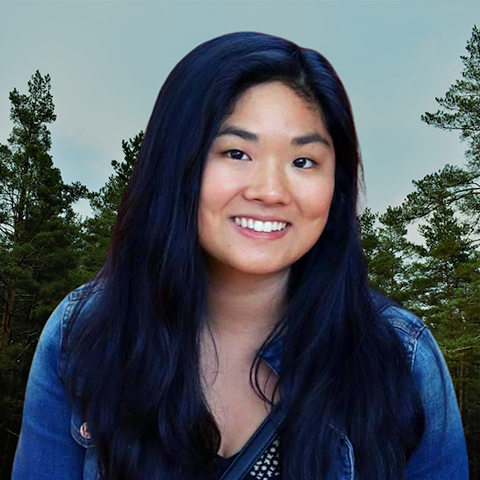 Claire Igawa (she/her/hers) calls Mission Viejo, CA her home. Growing up, Claire was involved in many educational outdoor junior biology/ecology field programs, which provided her with an appreciation and fascination with the natural world.
In college, she studied environmental science, and became much more aware of the intricacies of the environment and got to work on some projects with the UCSB Cheadle Center for Biodiversity and Ecological Restoration. She's has also been involved with the Surfrider Foundation, attending beach clean ups and working on the community outreach board to plan educational events.
"I decided to apply for EarthCorps, because I would like to continue to learn more and get hands on restoration experience. I'm most excited to get to know and bond with other corps members who have similar values and interests."
---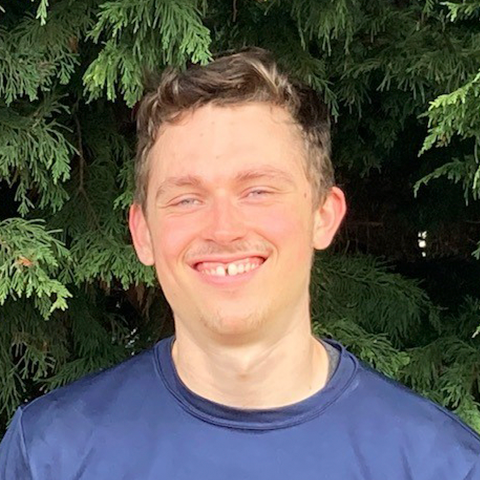 Connor Emlen-Petterson (He/Him/His) is from Skamokawa, WA, occupied lands of the Chinnok Nation. In high school, Connor worked as a member of a Youth Conservation Corps crew and volunteered as a student leader (junior camp counselor) with Multnomah County Outdoor School in Portland, Oregon. He worked seasonally as a Columbia River Interpretive kayak guide for the summers of 2016 to 2020.
"I have been privileged to grow up in a rural setting with wildland to explore and wild plants and animals to observe. EarthCorps appealed to me as an opportunity to commit time to public service, meet new people, and work outdoors. I hope to develop skills, and learn new perspectives and life experiences from the crews and staff."
---
Daisy Torres (She/Her) grew up in rural New England, CT where she was fortunate to have many outdoor experiences that allowed her to develop a connection with (and undying love for) nature. As an avid hiker and environmentalist, she's been drawn to restoration and volunteer work as a way to engage others in outdoor experiences while contributing to the health of ecosystems. She also studied abroad in Costa Rica for a field program, where she studied Latin American perspectives in sustainable development and fell in love with the community-based approach.
"I studied environmental science and policy at Chapman University in Orange, CA. I realized my love for restoration and working outdoors through college internships, where I led groups at volunteer events in the Upper Newport Bay wetlands and worked as a tide pool educator in Laguna Beach. EarthCorps appealed to my interests in plant I.D., the outdoors, and community service, and I'm excited to start pulling invasive plants and learn more about PNW ecology and history!"
---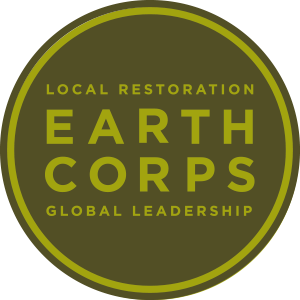 ---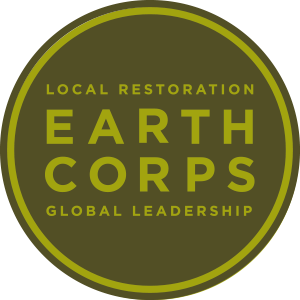 ---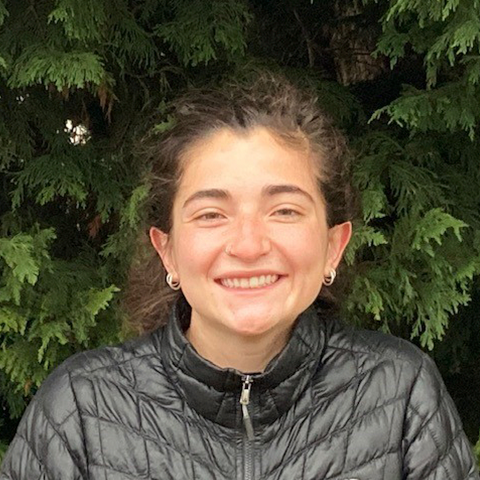 Isabella Solano (She/Her) calls Colorado Springs, CO home. She had the opportunity to do research on the social impacts of climate change while studying abroad in Cambodia, which deeply impacted her perspective of climate change and the "environmentalism" movement. Isabella also spent a summer tromping through swamps and getting rid of mosquitos in Boulder, Colorado.
"I grew up playing in the beautiful mountains of Colorado which inevitably led me to be interested in ecology and conservation. I feel that my personal convictions about environmental and social issues align well with the values of EarthCorps. I'm especially excited to camp with my crew and build meaningful friendships with them."
---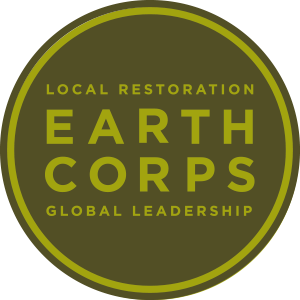 ---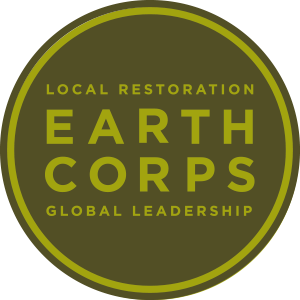 ---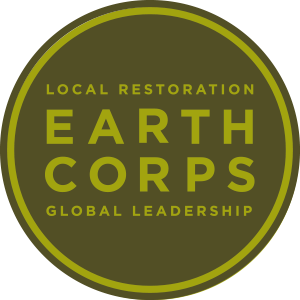 Linnea Kessler (She/Her) considers Eastern WA and Spokane area home. She has a BS in Environmental Science and resource management, with an emphasis on wildlife conservation from the University of Washington. One of the most impactful experiences for Linnea was her time studying at a center for wildlife management in Tanzania. Her time in Tanzania really sparked her interest in habitat health and human/wildlife conflict.
"I grew up loving the environment, particularly wildlife. My family is an inspiration for me and part of the reason I care so much for the environment. I was drawn to EarthCorps because of the location of the work (PNW) and because restoration work is a key part of further successful ecosystem services such as wildlife habitat, clean air and water, carbon sequestration, etc.."
---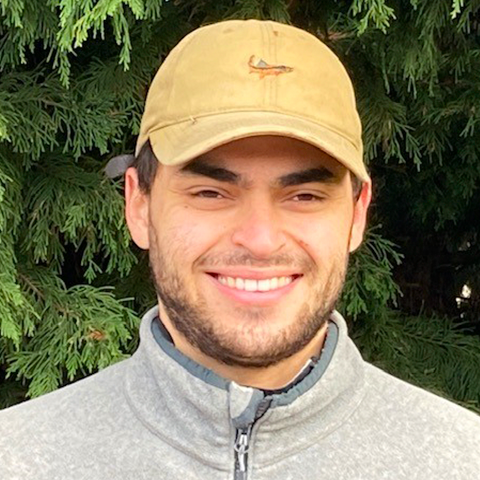 Louis W. Garcia (He/Him) considers Oakland, CA home. He enjoys time in the outdoors and worked at an elite fishing lodge in Alaska over the summer.
"I am excited about participating in the restoration of the beautiful Washington landscape."
---
Madeleine Nawrocki (She/Her) considers Erie, PA home. She grew up as a very much "outside kid" which led her to a 3-year stint as a summer camp counselor and then pursuing a degree in Environmental Science.
"I have always loved playing in the dirt and learning about natural/ecological systems – paired with my desire to work in restoration. EarthCorps felt like the perfect fit. I am so excited to grow, learn, and change as a person in this beautiful community."
---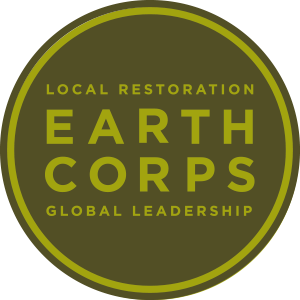 Miranda Perez (She/Her) considers Ponoma, CA home. She brings experience with service work; this comes from her four years of leading projects with Habitat for Humanity at her university. She never imagined she would have so much fun doing such labor-intensive work.
"My background as a hula dancer growing up gave me a special, deep appreciation and point of view of the environment around us. It took me a while to formulate why I felt the way I did about the environment and what I wanted to do for it. EarthCorps is allowing me to not only work for the environment but with it as well."
---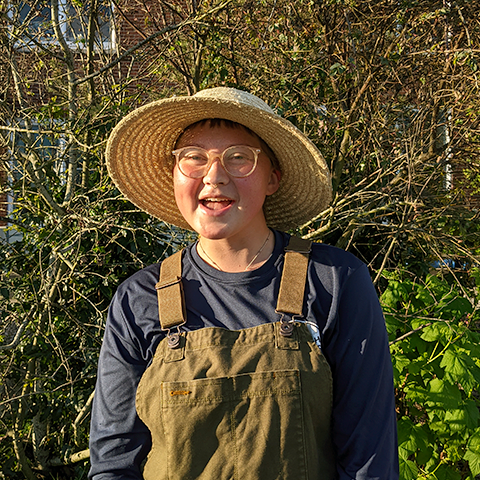 Mykayla Trujillo Hanawalt (She/Her) considers New Mexico home, she grew up surrounded by beautiful high deserts which definitely played a significant role in shaping her love and natural inclination towards the outdoors. She pursued a degree in environmental science and did internships with environmental advocacy groups, guiding outdoor trips, and practicing sustainable farming practices.
"Experiencing the sense of adventure and deep gratitude and connection the Earth has to offer sparked and fostered a sense of responsibility and calling to leave behind a place that offers the same for others. EarthCorps is a great opportunity to fulfill that responsibility while also forming a community of like-minded individuals! I'm excited to get out of my comfort zone, challenge myself, make impactful changes, and expand my knowledge in a nurturing and supportive community."
---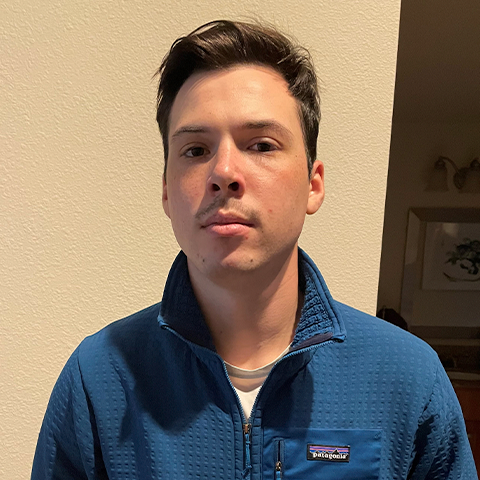 Nat Safka (He/Him/His) was born and raised in NE Seattle. He spent most of his time volunteering with various zoological organizations, mostly as an unpaid intern.
"Hiking in the mountains of the North Cascades make me fall in love with the outdoors and that made me want to have an impact on my local environment. I'm most excited about seeing new part of WA that I've never seen before to help make an impact."
---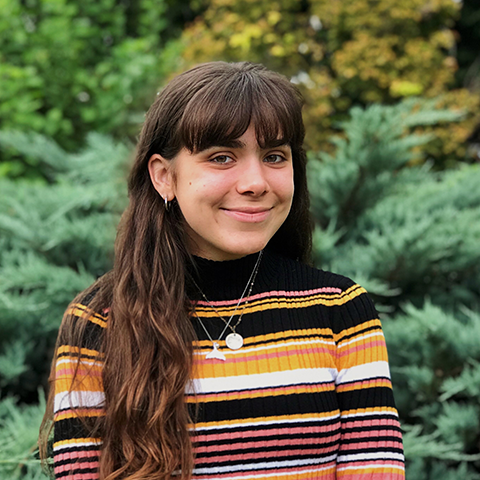 Natalie considers Cambridge, Massachusetts home. She graduated from the University of Tennessee, Knoxville with a B.S. in forestry – restoration & conservation. She worked as the lab assistant for a wood products and sustainability professor at the Center for Renewable Carbon, was given the new position of research intern for the Office of Sustainability's Grow Lab, as well as worked at a local farmer's market restaurant, Good Golly Tamale.
---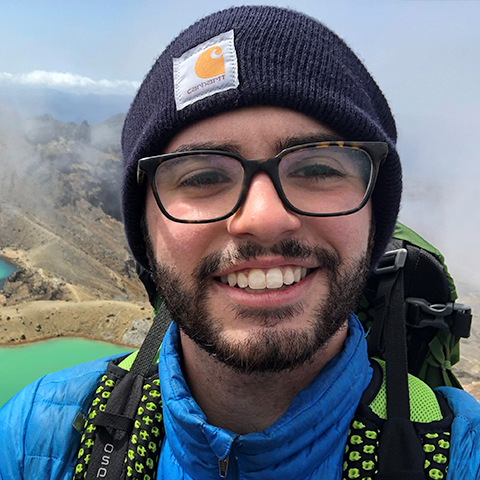 After immigrating from Israel, Ron grew up in Vernon Hills, Illinois where he developed a passion for the environment through school and through his adventures in the woods near his house.
"I studied Environmental Science, Policy and Management at the University of Minnesota and, while on a study abroad program in New Zealand, I became very interested in the ideas of a localized closed economy, food justice and food rescue, and environmental racism as well as methods to rectify those systematic issues."
---
Samuel Turner (He/Him/His) considers Boise, ID home, it's where his interest in community service and conservation began as an early teen volunteering at a local nonprofit helping to part-out, repair, and build bicycles from donations. Cycling fascinated Samuel because of how attainable and "low-carbon" solution it is.
"Ecological restoration gives me that same feeling of fascination. Learning more about ways humans can assist in the repair of degraded ecosystems is what brought me to EarthCorps. Personal growth, increased knowledge, increasing communal vitality, and networking are just a few of the things I'm looking forward to during this service term."
---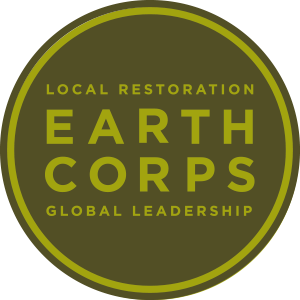 ---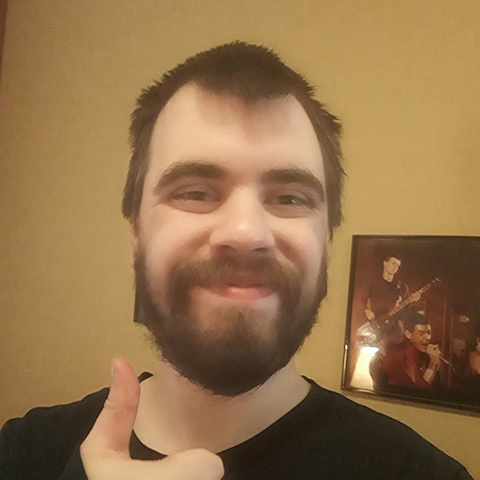 Tristan (He/Him) considers Renton, WA home and brings extensive volunteer experience to EarthCorps. He volunteered with Mountain to Sound, Elk Run Farms, and EarthCorps. He is currently working on his associates degree in landscape design.
"I love being outdoors with my family doing outdoor exploration and hiking. I very much enjoyed my time volunteering before so I wanted to return the favor. I look forward for the excuse to work outside with new friends."
---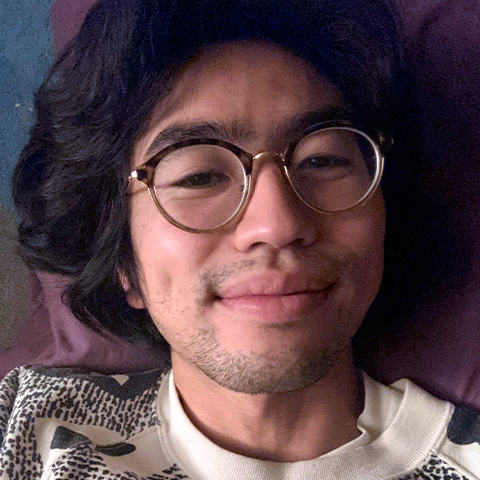 Zenwa Shimabukuro (He/Him) considers Seattle home. He remembers his grandfather had a large garden while growing up, and he would frequently go over to remove invasive English Ivy and Himalayan Blackberry. Doing this work always gave Zenwa a sense of accomplishment and responsibility.
"Growing up in the Pacific Northwest, I was lucky enough to be exposed to the lush natural beauty of our local environment. I'm excited to work in the field, and help in the restoration and conservation of the place I call home."