2022 Crew Leaders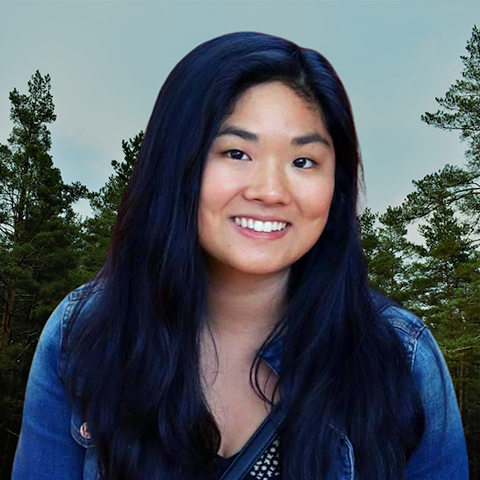 Claire Igawa (she/her/hers) calls Mission Viejo, CA her home. Growing up, Claire was involved in many educational outdoor junior biology/ecology field programs, which provided her with an appreciation and fascination with the natural world.
In college, she studied environmental science, where she became much more aware of the intricacies of the environment and got to work on some projects with the UCSB Cheadle Center for Biodiversity and Ecological Restoration. She has also been involved with the Surfrider Foundation, attending beach clean-ups and working on the community outreach board to plan educational events.
"I decided to apply for EarthCorps because I would like to continue to learn more and get hands-on restoration experience. I'm most excited to get to know and bond with other corps members who have similar values and interests."
---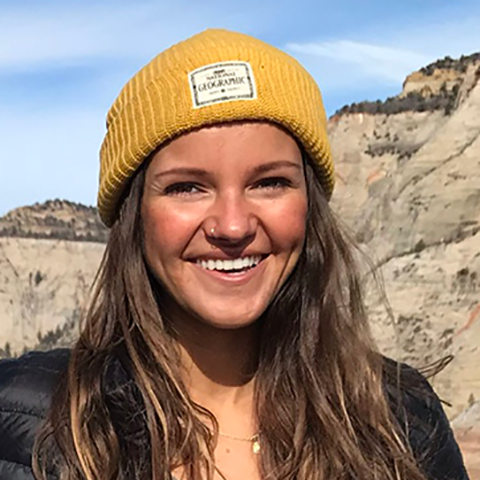 Daisy Torres (she/her) grew up in the town of Lakeville, Connecticut, where she enjoyed spending her free time hiking and exploring the area's lakes, rivers and forests. Her love of nature inspired her to pursue a degree in Environmental Science & Policy at Chapman University. Daisy's interest in habitat restoration stemmed from volunteering with local organizations and doing independent research on mangrove habitats while studying abroad in Costa Rica. Throughout college, she led volunteer events focused on restoring the Upper Newport Bay, one of the last remaining coastal wetlands in southern California. After graduating in 2020, Daisy moved to Seattle and joined EarthCorps as a Crew Member in 2021.
"I decided I wanted to pursue jobs in habitat restoration because I can't imagine doing anything else. Now, more than ever, we are surrounded by hard truths concerning the negative impacts humans have on the natural world, and my desire to reduce those impacts has become a dominant force in my life. Working for EarthCorps has allowed me to get my hands dirty and do the work that I not only enjoy, but believe in, and it's incredibly fulfilling to see just how much a few people can accomplish after a day of restoration work. This year, I'm looking forward to enhancing my understanding of Pacific Northwest ecology, and I am especially excited to learn more about the various plant communities that we work in."
---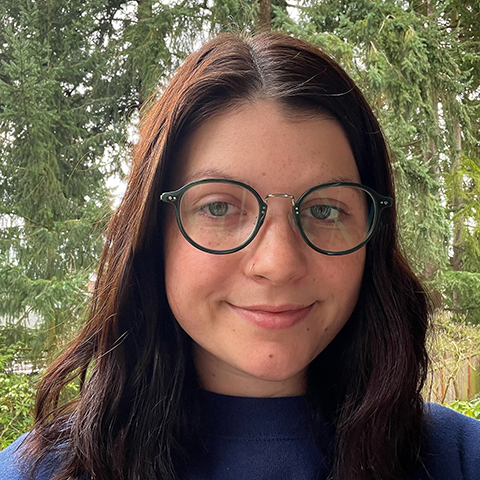 Emma Gousset (she/her) calls Tupelo, Mississippi home. Growing up, she spent most of her time outdoors climbing trees and playing in the woods. Connecting with nature has always been an escape for her, and over the years she has developed a love for hiking, kayaking, and camping. Though she graduated with a degree in healthcare, she decided to pursue her passion for environmentalism and dedicate herself to learning more about the natural world and the role humans play in protecting it.
"In times of uncertainty and hardship, I always find myself being drawn to nature to see what it can teach me about my own life—I think that is why restoration is so appealing to me. I can't wait to bond with the amazing community at EarthCorps and build new memories together."
---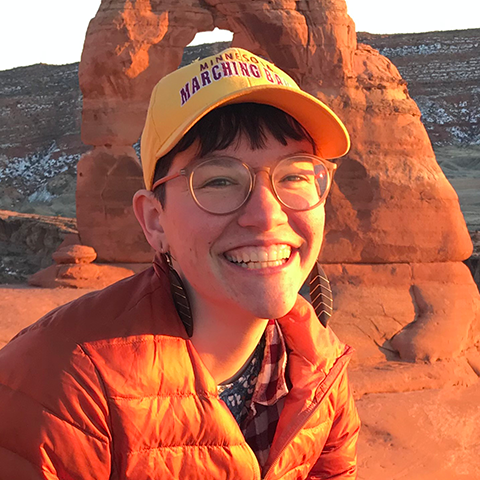 Kenna Ryan (she/her) calls the land of sky blue waters, Minnesota, home.  Her background in environmental work has been focused around plant ecology, restoration, and community engagement. She most recently interned for Joshua Tree National Park in their Science and Resource Stewardship branch. She has previously interned working with plants in Arches and Canyonlands National Parks, been a research assistant in an organic horticulture lab working with fruit flies and berries, and worked as a naturalist at an environmental learning center leading hikes and classes related to environmental themes for youth.
"My interest in working in the environmental field stems from being deeply curious about the world around me and realizing that I love working outdoors and with my hands.  I came to EarthCorps to be a part of a community of people involved in land stewardship.  I'm excited to build community and learn alongside others."
---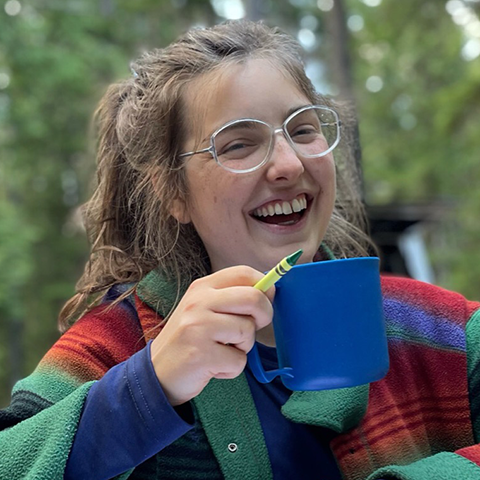 Madeleine Nawrocki (she/her) considers Erie, PA home. She grew up as a very much "outside kid" which led her to a 3-year stint as a summer camp counselor and then pursuing a degree in Environmental Science.
"I have always loved playing in the dirt and learning about natural/ecological systems – paired with my desire to work in restoration. EarthCorps felt like the perfect fit. I am so excited to grow, learn, and change as a person in this beautiful community."
---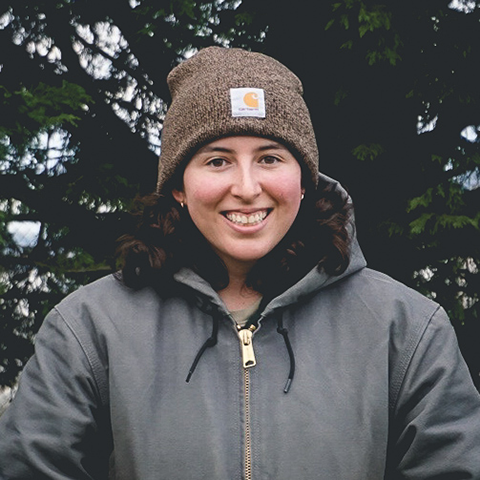 Maya Bernstein (she/her) grew up in the suburbs of St. Paul, MN where the many public greenspaces and lakes sparked her interest in nature. Maya graduated from the University of Wisconsin in 2020 with a dual degree in Conservation Biology and Environmental Studies. After completing her degree, she moved back to the land of 10,000 lakes where she served as a Crew Lead for the Conservation Corps of Minnesota's Youth Outdoors program. As a crew leader, she led both fellow young adults and youth in restoration work for the city of St. Paul's Parks and Rec Department. There she learned her love of working outdoors, even when getting chainsaw training in below single digit temperatures.
"I first became interested in the environment growing up playing in the woods in my backyard and exploring my grandparents 80 acres farm in the driftless area of Southern Minnesota. I am most excited about learning more about native plants and animals of the PNW. I am also looking forward to building connections with other people who are interested in protecting natural resources and green spaces both in EarthCorps and the communities they serve."
---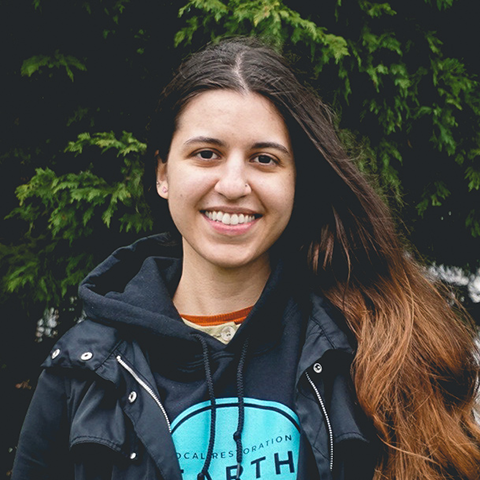 Sabrina Brittain (she/her) calls Royersford, Pennsylvania her home. With a background in art, Sabrina often looks to the beauty of nature as her subject matter. She enjoys spending time outdoors, from hiking mountains to growing a vegetable garden. 
"We're constantly witnessing the harsh effects of climate change and human impact on the world's ecosystems. I joined EarthCorps so I could gain the knowledge and skills needed to improve and restore environmental resilience. I hope to become more connected with the land while helping it thrive so that its beauty can be experienced by future generations."
---
Farm Specialist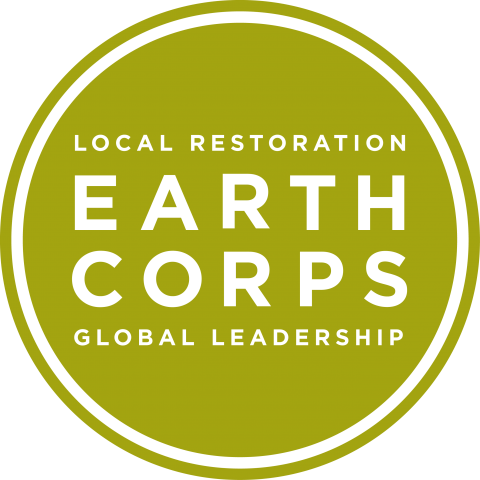 ---
International Corps Members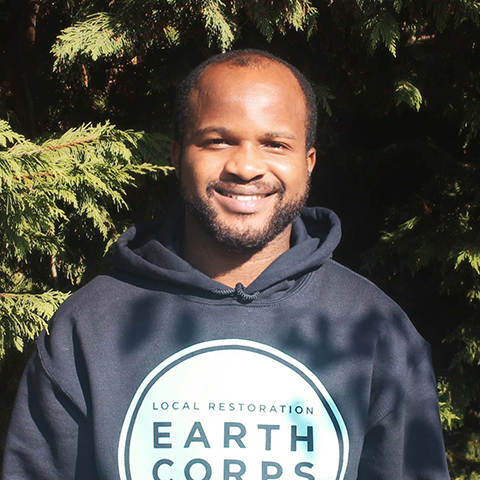 Ayomide is a young and passionate environmental leader from Nigeria. He is 28 years old with over 4 years of working experience in environmental sustainability and circular economy (recycling) space.
He is the founder and team lead of CLAHN (Cleaner & Healthier Nature Initiative), a youth-led organization that promotes environmental sustainability and health status across communities in Nigeria.
Ayomide also has great interests in recycling and circular Economy. He is calm, loves music, learning musical instruments, and planning and teamwork.
---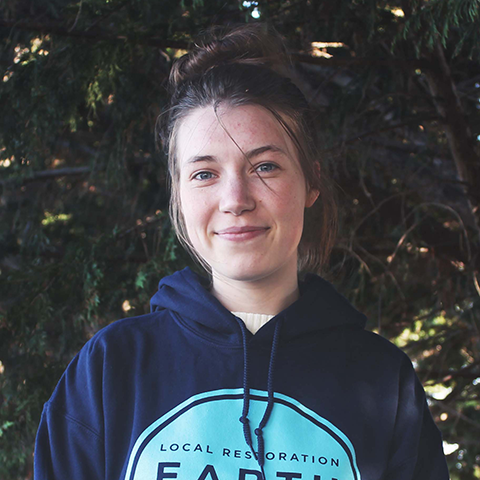 Surrounded by rivers and forests, Gabija grew up in Vilnius, Lithuania, and is a recent graduate of the BSc Global Responsibility and Leadership program with environmental science and social psychology major. Seeing, seeking, and fostering a connection with nature and local communities is the main inspiration for Gabi's work!
"I am Gabija, a 22-year-old Lithuanian and outside of work, you will usually catch me enjoying nature, listening to an art-history-related podcast, or taking film photos of my friends. All completed with a scoop of pistachio ice cream on the side, of course. While I can appear quite shy, I absolutely love connecting with people, having long fireside chats, and cracking sarcastic, but always good-hearted, jokes."
---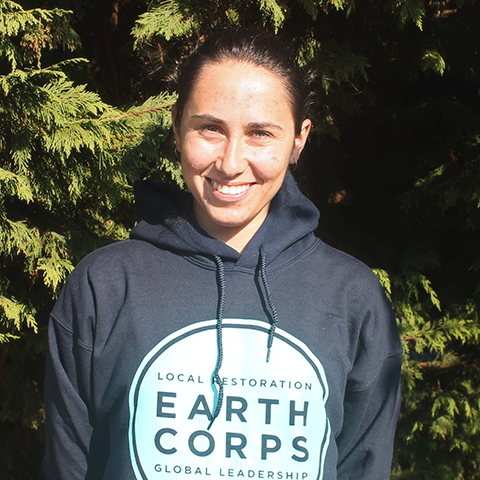 "I am Ia from Georgia currently studying MA in nature protection and forestry and working for Transcaucasian Trail Georgia (a transboundary hiking network in the Caucasus). It's not hard to guess that I love spending my time in nature, mountains, and hiking, I've just started practicing slacklining. During covid pandemic, I bought my first camera and shooting is still one of my biggest hobbies.
The more I travel the better I realize how much I don't know and how much I can learn from every single human-being. Therefore, I am very excited when it comes to meeting new people, trying new things, and sharing respective experiences."
---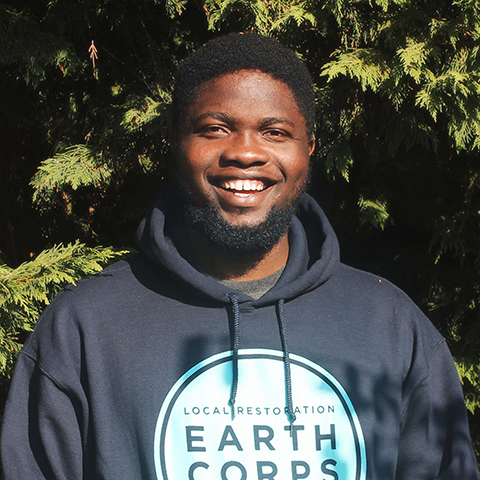 Raphael is a project officer with the Ghana Wildlife Society (GWS). Before working with GWS, he earned a degree in Animal Biology and Conservation Science and has worked with GWS for four (4) years. He is currently working on identifying the home range of the White-necked Picathartes using radio telemetry. Raphael loves nature and enjoys discovering the wonders of the earth.
"My love for nature took root through my upbringing on the shores of Jamestown, Accra. I appreciate the inherent connection between people and nature. I believe restoration is essential to safeguarding our coexistence with nature and will only be successful through positive engagement with all communities and stakeholders. I am easy-going, honest, funny, courteous, and open-minded. I love narrating stories about my life experiences and how it has shaped me into the young man I am today."
When he is not working, Raphael loves spending time with family and friends, watching soccer, or going birdwatching!
---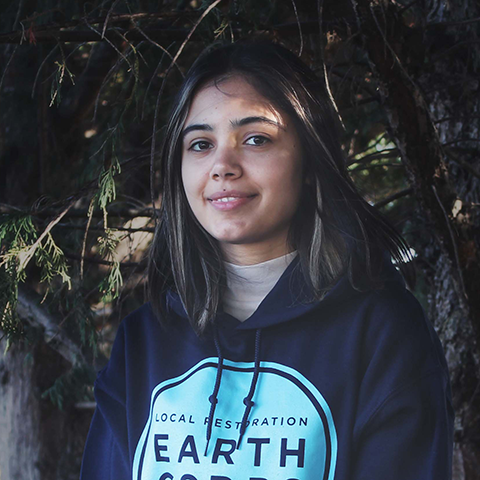 Shahina has recently received her BSc in Earth and Environmental Sciences. She is working in the field of environmental conservation in the Pamirs, a place where she was born and raised. Now she is assisting in carrying a camera trap research to identify the population of snow
leopards.
"I belong to a small group of indigenous people living in the Pamirs. I have learned to value and take care of nature from my childhood, and now I work towards the preservation of the mountains I have always called home. I spend my free time either with my family or friends. I love exploring new places, having deep conversations, watching good movies, and taking photos."
---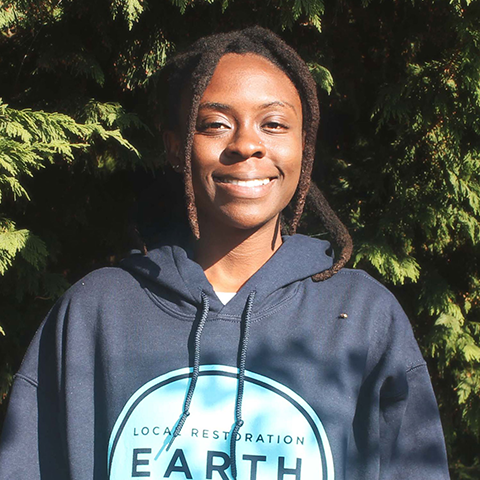 Vanessa works as a freelancer and tutor, but is an eco-entrepreneur and environmental advocate at heart. She completed a Master's program in Integrated Coastal Management in 2018, and has since actively met and worked with resource persons in view of setting up a permaculture ecovillage. This project will bring together development, research, education, and therapy, and will usher in much-needed restoration in the wake of the civil crisis plaguing her home country Cameroon.
"Hi, I'm Vanessa. I'm 28 and still growing :). I like to learn and know a little bit about everything, and so I love books, adventure, and inventing new recipes. I'm a huge fan of all types of music, all forms of wellness, and of giving and receiving kindness. I'd like to change the world in these ways!"
---
Crew Members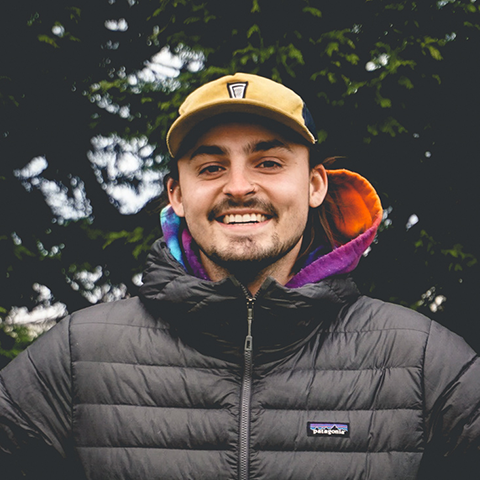 Blake Hudacek (he/him) grew up and still resides in Washington where he grew up in Seattle and graduated with a Bachelor's in Environmental Education at Western Washington University. He has studied in the Channel Islands about wildlife ecology, learning about the various conservation efforts done to the flora and fauna of the Island of Santa Cruz. Blake also is an avid backpacker, snowboarder, backcountry skier, climber and downhill mountain biker. Most recently, he worked as a camp counselor for Heartwood Nature Camp conducting plant and animal identification classes with youth.
"Growing up with Douglas Firs and Western Red Cedar in my backyard, I have built a strong connection to the land, its history, and the endless opportunities we are so grateful to call home. Since I was a child, I have explored much of the forest around my cabin here in the Pacific Northwest. Building extravagant tree forts, trails, and stumbling upon the remnants of old-growth trees. The size of these decaying trunks were immense. I remember crawling inside of the hollowed out wood and climbing to the top of such massive stumps. These memories give me both an awakening reality of our history as well as a deeply rooted passion for natures' beauty."
---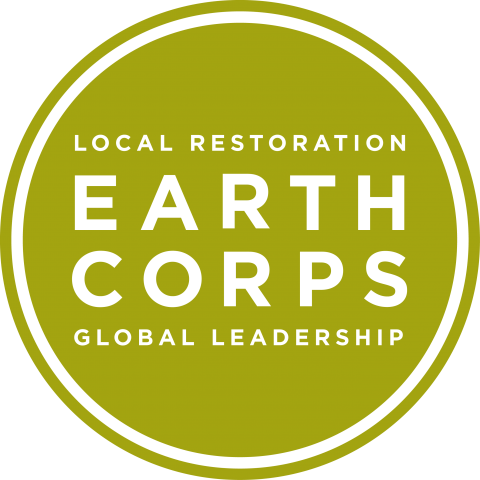 Blake Slattengren (he/him) grew up in Kenmore, WA where he spent ample time running around the nearby trails of Saint Edwards State Park. After graduating with a degree in Environmental Studies from Lewis and Clark College, he spent time traveling and living abroad in New Zealand. Back in the Seattle area, Blake is excited to give back to the area that he grew up in.
"Growing up in the Seattle area, I think it's easy to become excited about our natural environment with all the amazing parks, mountains, and green spaces nearby. I decided to come to Earth Corps because I wanted to learn restoration practices that I can take with me through my whole life and also wanted to give back to the area I grew up in.  I am most excited about spending time outside and learning more about ecology in the Pacific Northwest."
---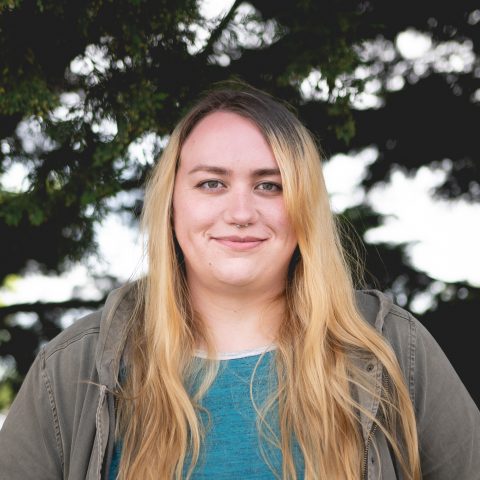 Brianna (she/they) has called Spanaway, WA their home for years. Growing up, Brianna spent a ton of time outdoors, often went on nature walks and hikes, and cultivated an appreciation for nature and its species. It was these reasons, along with the rise in species extinction and their love of nature, that propelled Brianna to complete their Bachelor's Degree in Environmental Science with an emphasis in ecology and conservation biology. She also received a minor in Global Engagement, the minor awarded to Global Honors students who complete the honors course load at UWT.  In addition to their studies, Brianna volunteered with Forterra to remove Himalayan blackberry bushes and plant trees. She also completed the restoration certificate offered across all three UW campuses through the Restoration Ecology Network (REN) and the Society of Ecology Restoration (SER).
When not at EarthCorps, you can often catch Brianna playing DragonAge, being outdoors, reading manga/ novels, or taking naps.
"I'm excited to join EarthCorps to be a better environmental steward, learn better practices to restore Washington back to its indigenous roots, learn plant identification, and spend time with equally motivated individuals who push me."
---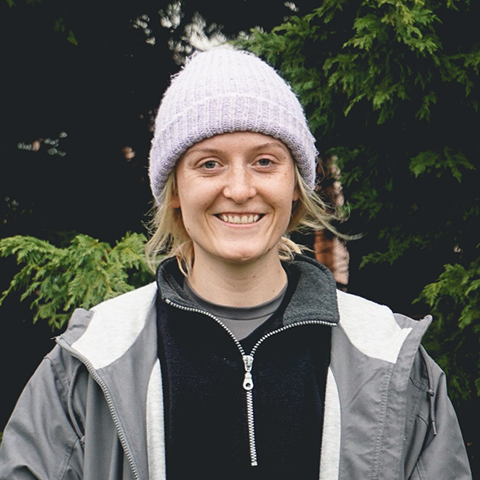 ---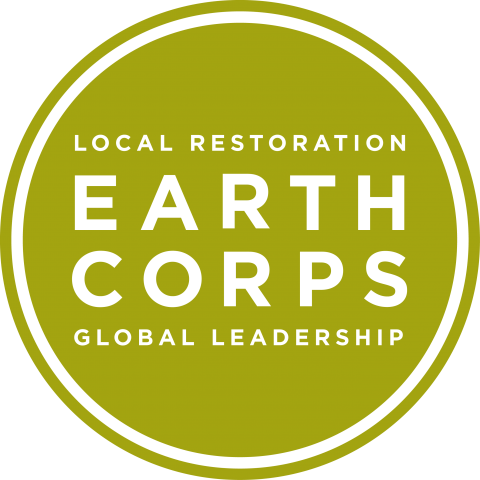 Cesar Villanueva (he/they) was born and raised in Homestead, Florida. They often visited the beautiful countryside of Guanajuato, Mexico, and fell in love with the agricultural lifestyle.
"I believe if you equip a community with the right skills and knowledge in environmental/agricultural preservation, we can foster community outreach and neighborhood resilience that will help us become more united. I have always been interested in how cities disrupt natural spaces and I knew I wanted to join EarthCorps when I read their mission statements on preserving the beautiful nature in Washington. During my year of service, I hope can develop life-changing leadership skills that will bring me closer to my goals of developing a program that will guide at-risk children towards supportive relationships with their community as they assume responsibility for their own futures."
---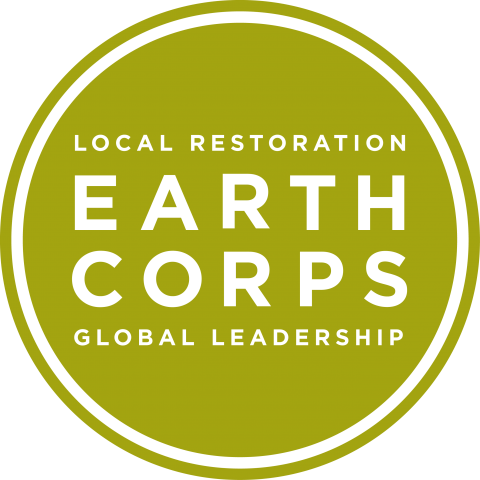 Claire is from Snohomish, Washington but now lives in Seattle. She has always had an appreciation for the PNW but her love for it grew after living in Arizona. Claire pursued her passion for environmental sustainability at Northern Arizona University in Flagstaff, Arizona. She enjoyed her time in the high desert but was ready to come home to the rain and moss.
Claire is excited to spend her time outside with folks who also enjoy nature and hopefully learn more about her home state. She is also thrilled to gain skills in fieldwork and restoration. When Claire isn't hiking or camping, she enjoys spending time with her cat ZuZu and trying new restaurants in the city.
"I am excited to be a part of this unique work opportunity provided by EarthCorps. After spending most of my college experience through a computer screen, I'm eager to gain knowledge through hands-on experiences. I hope to learn a lot about myself, my community, and this region."
---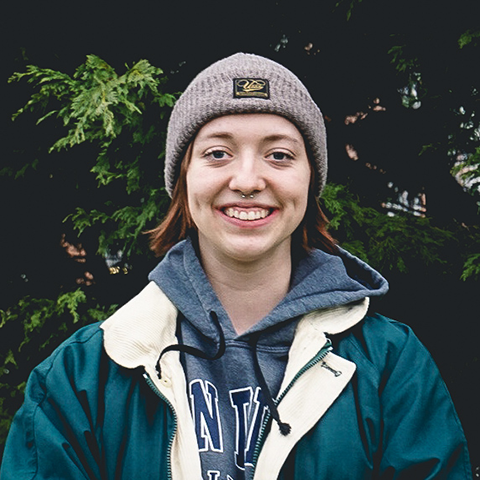 Emi Cramer (she/her) grew up in Utah where she fell in love with the mountains near her home and developed an appreciation for the great outdoors. After moving to Florida, she was able to work outdoors during summer camps and share her gratitude for the planet and marine wildlife. Emi calls Arizona her home now; she spends her time admiring the red rocks of Sedona when she is not in Seattle dedicating her time to EarthCorps.
"I have always been passionate about environmental conservation, even when I was in elementary school, I would dig the plastic water bottles out of the little school trash bins and put them in the recycle bin. EarthCorps is a great opportunity to get my hands in the dirt, and I am excited to be on the front lines of the restoration effort here in Seattle."
---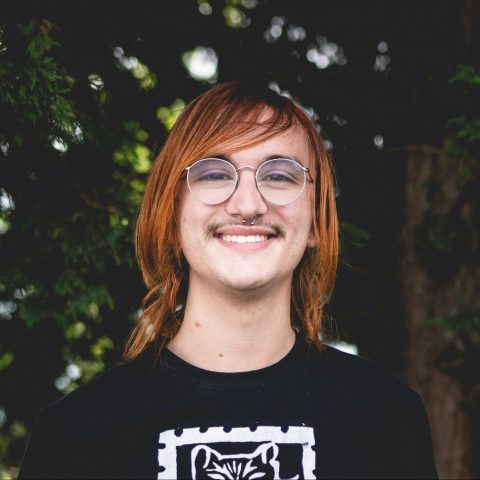 ---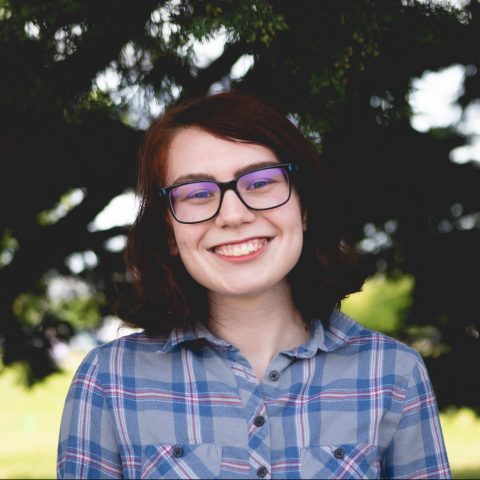 Hailey (She/They) was born and raised in Seattle, Washington, and over the course of her life cultivated a desire to pursue a career path that would serve to benefit both people and the environment. Accordingly, she graduated from the University of Washington (Bothell campus) with two Bachelor of Arts degrees, one being in Environmental Studies and the other in Community Psychology, in addition to a minor in Ecological Restoration. Within EarthCorps, as well as in future occupations, Hailey hopes to consolidate this community and environmental knowledge to better work alongside stakeholders to enact successful and positive environmental and communal change.
In her downtime, she likes to play Pokémon, Animal Crossing, and other games, paint, sew and take on other creative endeavors, as well as volunteer at restoration events organized by Green Seattle Partnership.
"I'm really excited to expand my knowledge regarding plant identification, project planning, and local indigenous history/stewardship as well as gain more hands-on restoration experience during my time at EarthCorps! More so, I am greatly looking forward to the fact that I will be able to work alongside and connect with other fantastic crew members with whom we will be able to share these, as well as past, experiences!"
---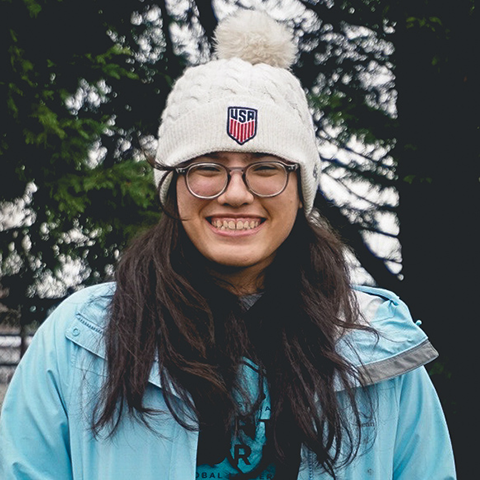 ---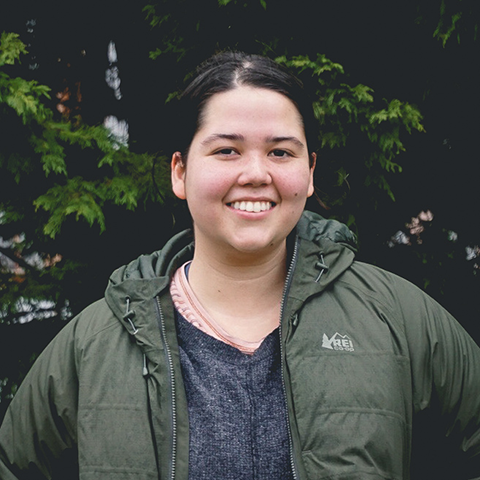 ---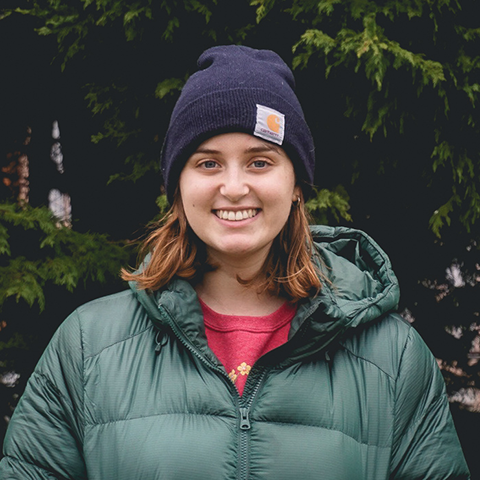 Julia Michienzi (she/her) grew up in Minnesota where she took advantage of the many lakes in the summer and frequently frolicked through the heavy snows in the winter. She graduated in December 2021 from Purdue University with a degree in Natural Resources and Environmental Science focusing on water quality and environmental policy. Her recent involvement in volunteer work with wetlands and restoration projects has inspired her to move out to the PNW to learn more!
"I have always had a love for all things environment and I am especially passionate about how people and the planet can work and thrive together. I am so excited to be able to spend this next year working and learning from so many cool people who share a similar interest, and I hope to gain a more holistic approach to restoration work and environmentalism!"
---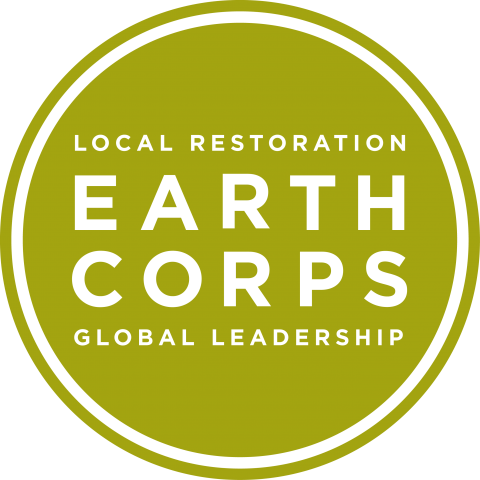 Karina Fiscal (she/her) was born and raised in Los Angeles, CA. After completing community college, she moved to Northern California to attend the University of California, Davis where she was majoring in Sociology-Organizational Studies. With no prior involvement in environmental work, her interest in ecological restoration occurred after speaking with an Earth Corps-alumni who spoke highly of the program. She was inspired by the work and goals the organization sets out and can't wait to do her part to support the Puget Sound ecosystem's health.
---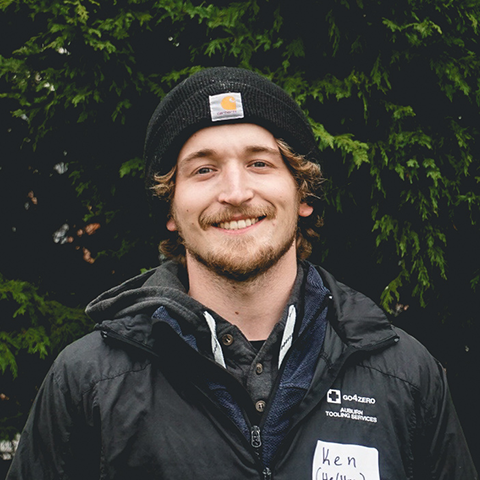 ---
Mac Gregory (she/her) grew up in Tampa, FL but has felt very at home in Seattle, WA for the last year. She spent some time working and living in Yellowstone National Park where she realized her love for nature and the need to preserve it.
"The first place I lived after Florida was Yellowstone National Park (which I had never even heard of a few months before) and it really opened my eyes to how beautiful and different nature could be. I then started camping a lot and that just made me feel so connected to the Earth. I am most excited to restore natural plants and habitats in my very own local community!"
---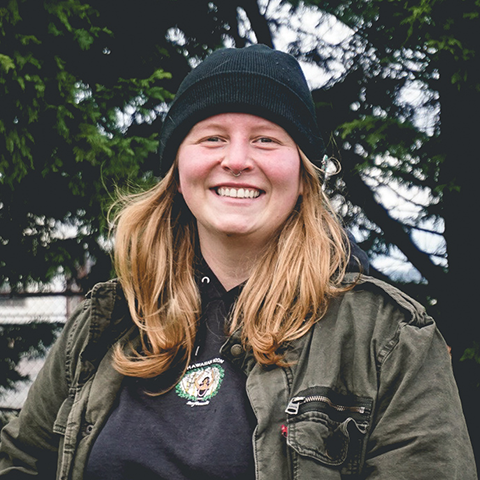 Michelle Henrksen (she/her) grew up in Franklin, Massachusetts but spent the last 6 years in the Rockies. Massachusetts and Colorado equally feel like home. Michelle spent her childhood in the forests of New England where she fell in love with nature. She is a hiker, snowboarder and bird enthusiast. She has spent time working at an urban greenhouse where her desire to learn more about plants and ecology grew.
"I have always loved being outside with the sights, smells, and sounds. I was lucky enough to meet someone who spoke so highly of EarthCorps, and it felt right to leave my bartending job for this opportunity. I'm excited to be more connected with the environment and work alongside like minded people."
---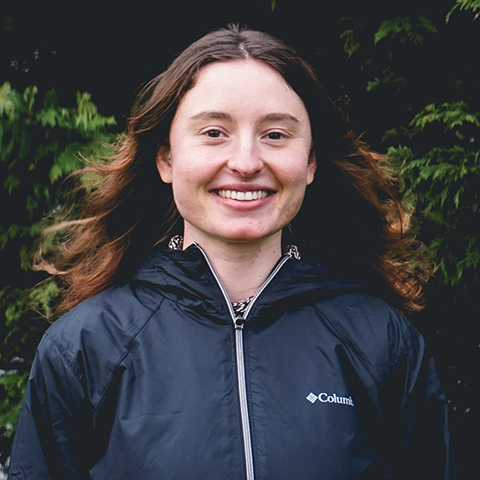 Natalie Hodis (she/her) developed her sense of stewardship at the foothills of the San Gabriel Mountians, growing up with privileged access to the chaparral landscapes and oak forests of the Tongya and Kizh people. At Whitman College, she conducted research projects on insect behavior and chemical synthesis. After graduating with a B.A. in Biology (major), Chemistry and Art History (minors), she did research and development at an urban hydroponic farm in Seattle before joining the 2022 cohort. Natalie's favorite conversation topics include restoration theory, soil conservation, myrmecology, and food sovereignty.
"I joined EarthCorps because everyone has a right to native local landscapes, especially in urban spaces where ecological restoration is a solution to heat islands, stormwater pollution, and over development. I am honored to be working with the land of the Duwamish, Suquamish, Stillaguamish, and Coast Salish Tribes to build ecologically sound biological corridors."
---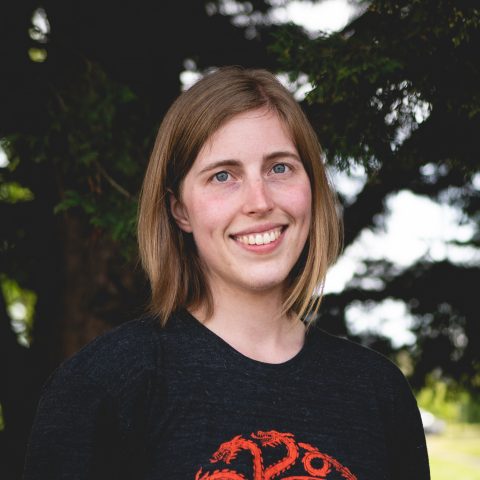 ---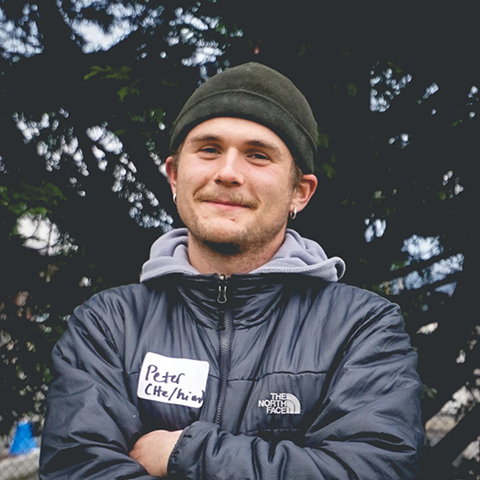 Peter Forte (he/him) grew up in Berkeley, CA and went to school an hour north at Sonoma State University where he studied Environmental Studies and Planning with a concentration in Conservation and Restoration Studies. While at school worked for the school as a volunteer coordinator  for urban restoration projects around Sonoma County. He also worked as a Garden Steward and Trail Steward developing skills in vegetation management and plant identification. After graduating, Peter worked as a farm hand for a small scale regenerative farm called Singing Frogs Farm in Sebastopol, CA.
"As a kid, I was lucky to have folks around me like my parents, grandparents and other relatives that imbued me with a sense of responsibility for the world as well as how to be present in my experiences. I believe these ideas to be what guided me toward the work that EarthCorps does. Working with my hands and learning about all of the intricate details that our ecosystems have to show us gets me excited to go out each day into the field. I treasure all of the relationships one can build with a place and the people who call it home."
---
Saf is an avid plant lover raised in Virginia. After moving to Seattle to avoid the bugs and humidity of the East Coast, they decided to look into environmental restoration work. They grew up working in the garden and hiking with their family, and decided to take the next step into pursuing an environmentalist career with Earthcorps. When they're not working outside or taking care of their houseplants, you'll often find them reading a book in a park.
"I'm just a lost soul who loves the environment looking to find their way. I love working with the earth and can't wait to constantly be learning even more about native plants in Seattle, and most especially the steps to take (sustainably!) when helping restore the beauty of Mother Nature."
---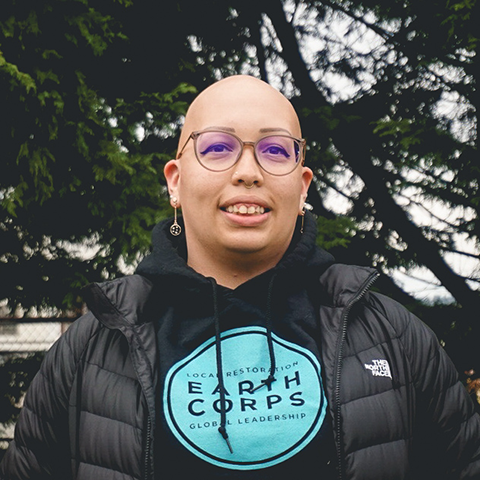 Shanice Snyder (she/her) was born in Arizona and moved to Washington in 1999. Currently reside on Puyallup and Coast Salish lands, Tacoma. has volunteered a few times with Earth Corps before the pandemic hit. She also has been to clean up events and trail maintenance days with the WTA.
"It was always a good time when I would join the volunteer events Earth Corps put on. So when I saw that they were hiring for the new cohort in 2022 I knew it was the perfect opportunity! I'm excited to gain all the new experiences that are going to come with working with EC."
---
---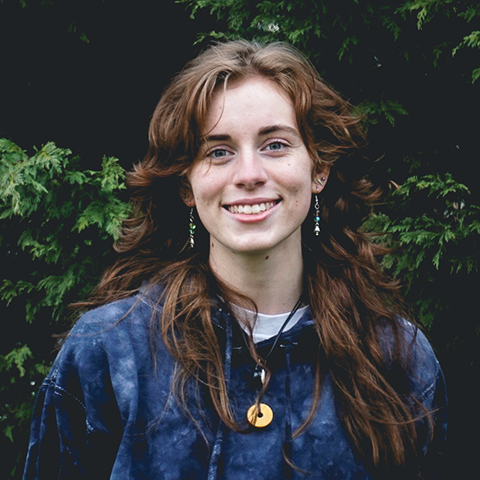 Sophie Stephens (she/her) is from the Northwest Arkansas region, and spend most of her younger yearsout at state parks and around the Ozarks. She's worked for youth camps in trail work and leadership, restaurants, and in retail. She's excited to spend her gap year with EarthCorps!
I spent most of my childhood running around barefoot and playing every sport imaginable. My mom worked for a natural science youth outreach nonprofit in the Ozarks and my dad has always been a walking field guide for birds, plants, and trees. Something just felt right about joining this program and extending myself into that same type of work. I'm really excited for all of the camping trips coming up over the next couple months!