Volunteer Specialists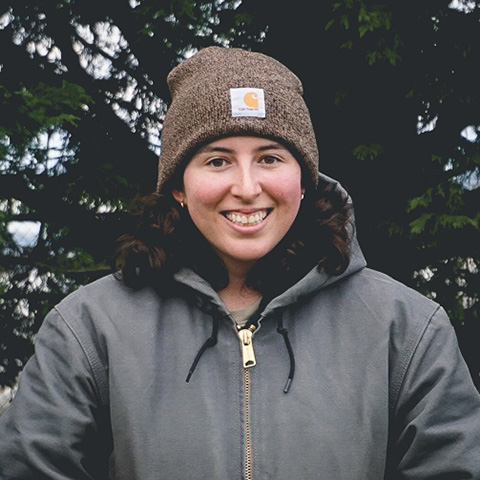 Maya (she/they) grew up in the suburbs of St. Paul, MN where the many public greenspaces and lakes sparked her interest in nature. Maya graduated from the University of Wisconsin in 2020 with a dual degree in Conservation Biology and Environmental Studies. After completing her degree, she moved back to the land of 10,000 lakes where she served as a Crew Lead for the Conservation Corps of Minnesota's Youth Outdoors program. As a crew leader, they led both fellow young adults and youth in restoration work for the city of St. Paul's Parks and Rec Department. There they gained their love of working outdoors, even when getting chainsaw training in below single digit temperatures. In 2022 Maya moved to Seattle and joined EarthCorps as a crew member and in the summer of 2022 became a crew leader. Maya is excited to work more with volunteers and hopes to make meaningful connections with the communities around Seattle.
---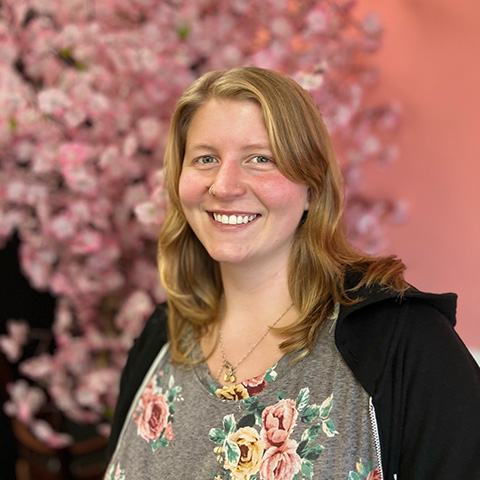 Michelle Henriksen is a passionate environmentalist and a Volunteer Specialist at EarthCorps. Michelle is originally from Massachusetts and spent several years exploring the country and living in the Rocky Mountains before moving to Seattle. She enjoys hiking to lakes and waterfalls in her free time, paddle boarding, and reading.
Michelle joined EarthCorps as a Corps Member in 2022 and is excited about her new role. In this position, she leads volunteer events and engages with EarthCorps' many community partners. Michelle is passionate about building relationships with people in her community and furthering her involvement in environmentalism. She believes creating connections with people is essential to making progress in conservation efforts. She is committed to making a positive impact not just in the US but around the world. Before joining EarthCorps, Michelle studied Hospitality & Tourism Management at the University of Massachusetts Amherst. Her education and experience in the hospitality industry have given her valuable customer service and relationship-building skills, which she now applies to her work at EarthCorps.
---
2023 Crew Leaders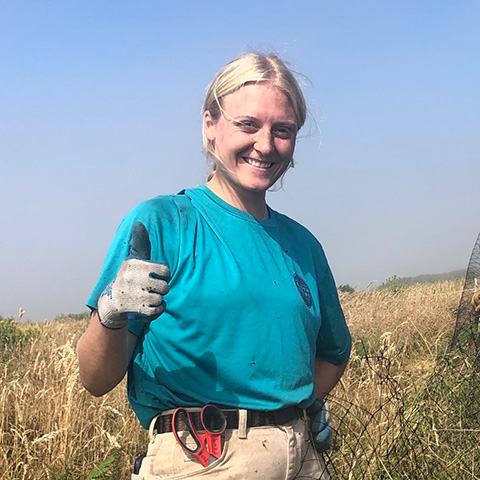 Caitlin (she/her) grew up in Northeast Ohio, where she found her home in the outdoors. Her curiosity and admiration for the natural world sparked her drive for pursuing a degree in environmental science and sustainability. After completing her studies at Baldwin Wallace University in December of 2021, Caitlin moved to Seattle and joined EarthCorps as a Crew Member for 2022. She values getting to spend each day outdoors, connecting to the earth in new ways, and feeling an ever-deepening sense of respect for nature.
---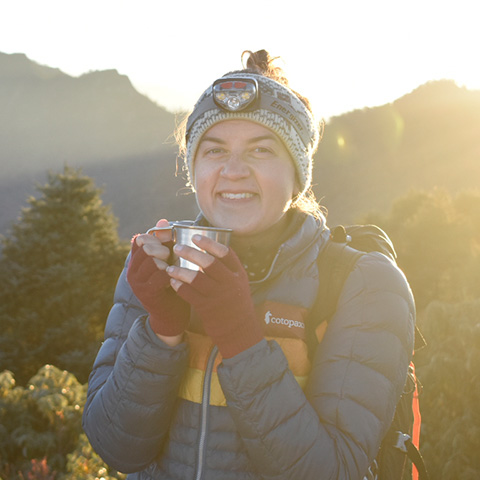 Christyn Riehl (she/her) is from Lancaster, Pennsylvania but has been traveling around the country for the past year gaining conservation experience in Utah, Georgia, Maine, and now Washington! Christyn's educational background is in Outdoor Education and Cultural Anthropology, and she previously worked in higher education. As she was reflecting on her career, interests, and values, Christyn felt tugged toward returning to outdoor spaces, specifically exploring what it looks like to partner with the land and with communities to preserve, restore, and enjoy the natural world. Americorps experiences have provided an incredible avenue for her to pursue this career transition and she can't wait to help facilitate similar opportunities for others! In her spare time Christyn enjoys finding interesting hikes, exploring new places, seeking out unique experiences, and generally dabbling in an ever-fluctuating list of interests and topics.
---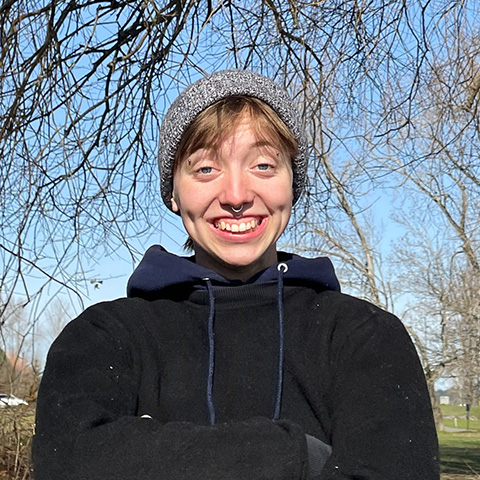 Emi Cramer (any/all) grew up in Utah where she fell in love with the mountains near their home and developed an appreciation for the great outdoors. After moving to Florida, they were able to work outdoors during summer camps and share her gratitude for the planet and marine habitat.
Emi spent time admiring the red rocks of Sedona of Arizona before moving to Seattle to become a crew member in 2022. They are excited to grow into crew lead position this year at EarthCorps.
"I have always been passionate about environmental conservation. EarthCorps has been an amazing opportunity to get my hands in the dirt and continue to be on the front lines of restoration."
---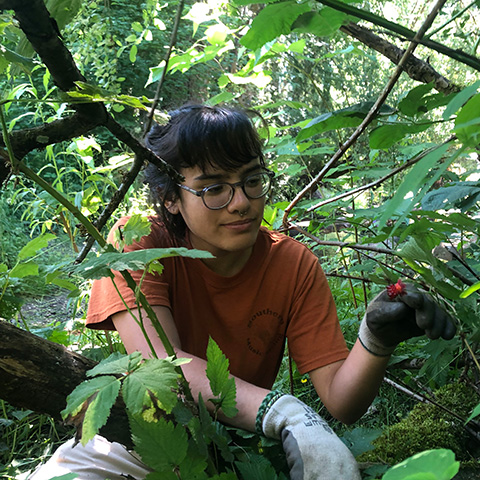 Jade Greene (they/them) grew up in Madison, Florida. Ever since they were young, Jade has always had a passion for the environment, from collecting rocks and climbing trees to volunteering at beach cleanups. They got into the field of environmental restoration through the Florida Conservation Corps. Jade enjoyed connecting with nature and practicing land stewardship. Their work led them to being a member at EarthCorps, expanding their knowledge of ecological systems and community care.
---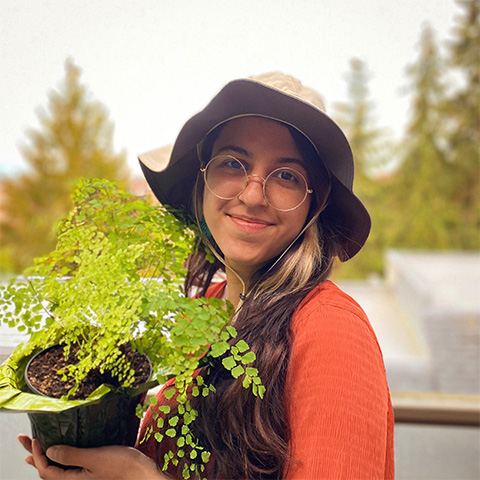 Sabrina Brittain (she/her) calls Royersford, Pennsylvania home. Sabrina has always felt drawn to nature's beauty and complexities. She has explored this through art and traveling, and most recently through stewardship and restoration. She is looking forward to returning to EarthCorps as a crew leader and connecting with more fellow environmental enthusiasts while restoring and healing the land. When not in the field, you can find Sabrina sipping a latte, gardening, baking, stargazing, or trying to identify a new plant.
---
2023 Crew Members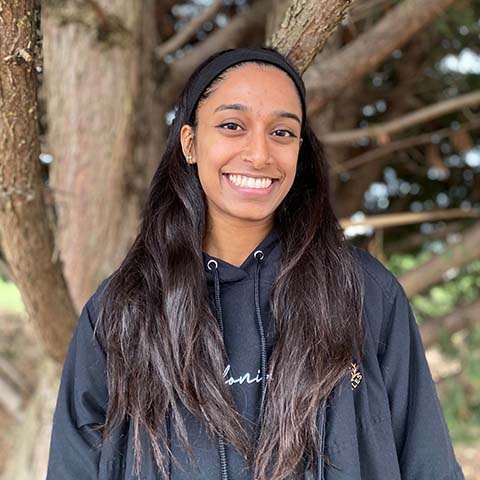 Abi (she/her) is a crew member at EarthCorps. She is also on the Curriculum Committee. Originally from California, Abi dropped out of grad school and moved to Washington to do environmental work and give back to Earth. She feels privileged to spend a year with her hands in dirt and hopes to work at the intersection of mental health, movement building, and food sovereignty after EarthCorps. Outside of work, Abi loves running around in nature, hyper fixating on fun little hobbies, and spending time with her people (and cat).
---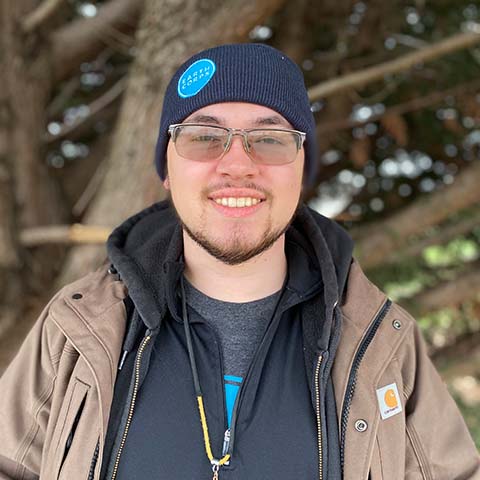 ---
---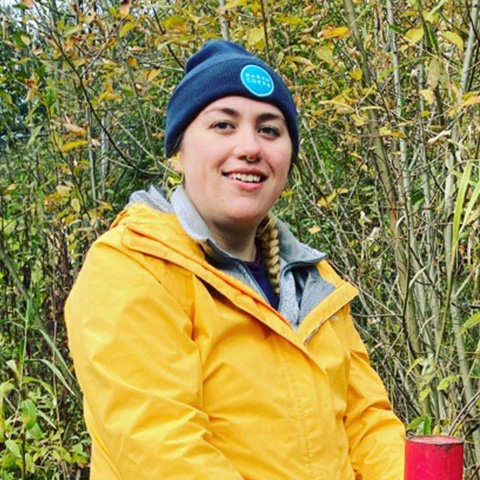 ---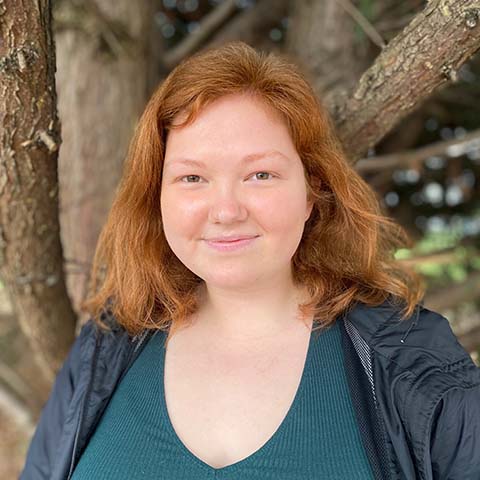 Caitlin (she/her) grew up in Michigan where from a young age grew an appreciation and love for the natural world. She recently completed her masters degree in Conservation in the United Kingdom where she worked on various projects that incorporated environmental restoration and community engagement. After returning to the states, Caitlin moved to Seattle to become a crew member in 2023.  She enjoys spending her time hiking, painting, and playing animal crossing.
---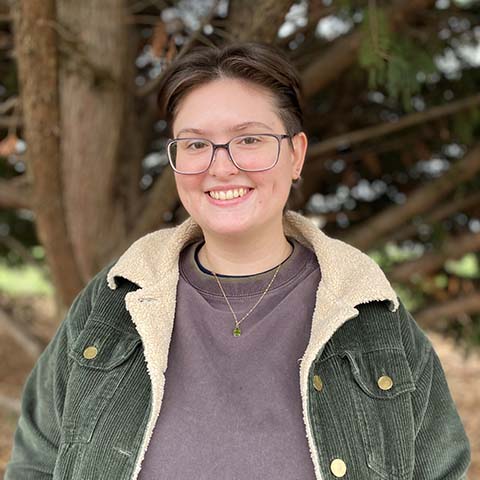 ---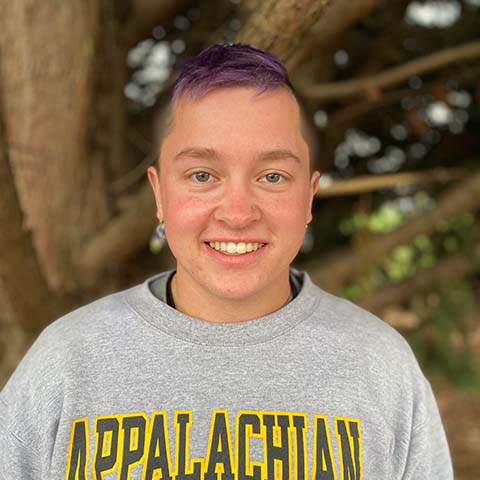 Casey Mahler (he/they) has spent his years between Denver, CO and Charlotte, NC collectively. This inspired their love for open highways, the outdoors, and community building. Casey recently graduated from Appalachian State University with a degree in Geography and minor in Community and Urban Planning. To launch his career outdoors, Casey spent six months working for Southwest Conservation Corps. Based out of Durango, CO, he completed trail and recreational work. Now at EarthCorps, they continue to learn and love restoration work every day.
---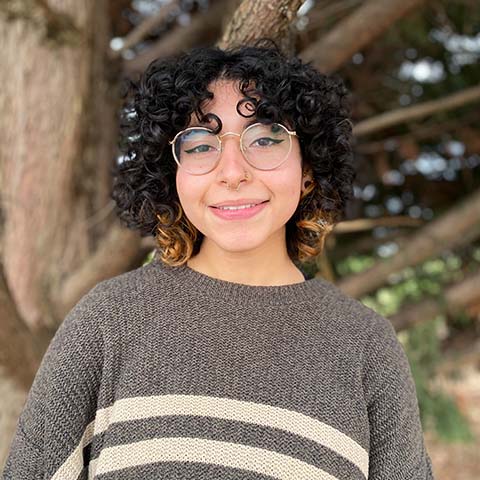 ---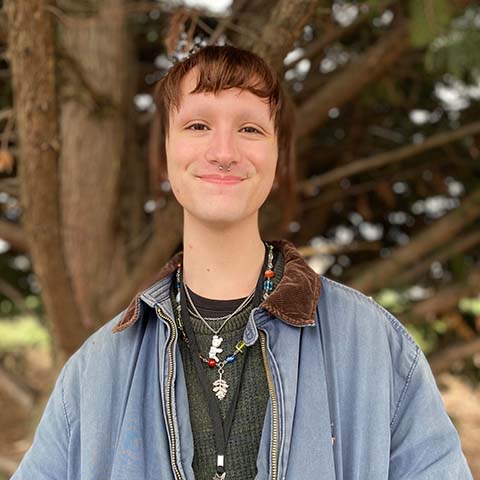 ---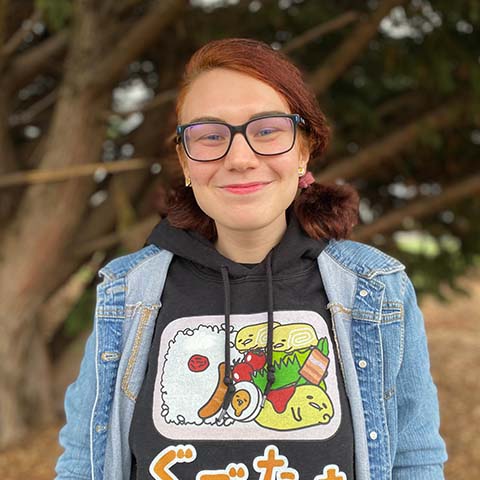 Hailey (She/They) was born and raised in Seattle, Washington, and over the course of her life cultivated a desire to pursue a career path that would serve to benefit both people and the environment. Accordingly, she graduated from the University of Washington (Bothell campus) with two Bachelor of Arts degrees, one being in Environmental Studies and the other in Community Psychology, in addition to a minor in Ecological Restoration. Within her second term at EarthCorps, as well as in future occupations, Hailey hopes to continue to consolidate this community and environmental knowledge to better work alongside stakeholders to enact successful and positive environmental and communal change.
In her downtime, she likes to play Pokémon, Animal Crossing, and other games, paint, sew and take on other creative endeavors, as well as volunteer at restoration events organized by Green Seattle Partnership.
"I'm really excited to continue expanding my knowledge regarding plant identification, project planning, and local indigenous history/stewardship as well as gain more hands-on restoration experience during my time at EarthCorps! Moreso, I am greatly looking forward to the fact that I will be able to work alongside and connect with other fantastic crew members with whom we will be able to share these, as well as past, experiences."
---
---
Jacob (he/they) moved from Iowa looking for morally clean labor related to ecology. He enjoys playing board games, painting, reading and live music. Someday they will have a degree.
---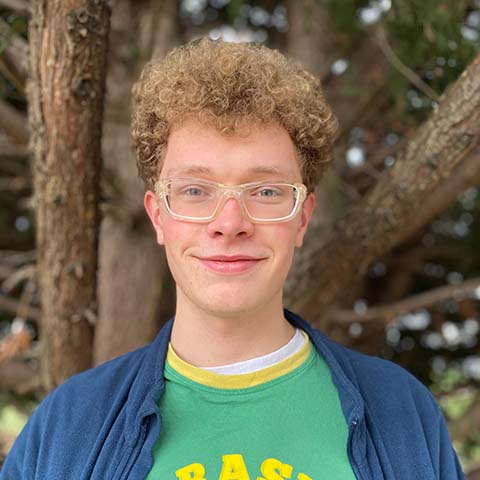 ---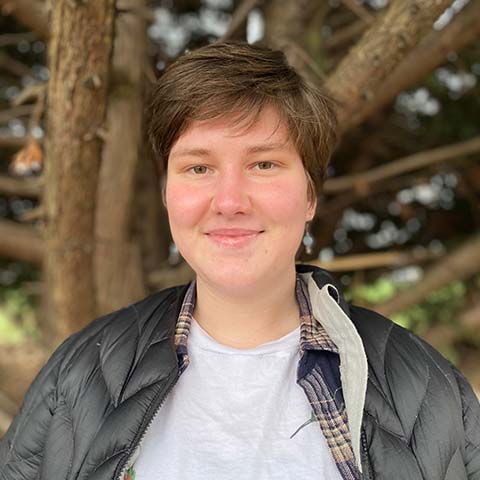 ---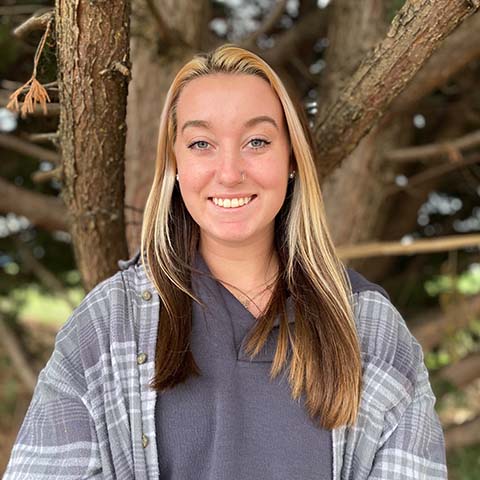 Kellie (she/her) is from Iowa – graduated from Central College in May of 2022 with a degree in Environmental Science and minor in Biology and played collegiate softball for 4 years.
"I've always loved the environment and nature and knew since high school I wanted to pursue a career in sustainability or natural resources. Other hobbies/interests of mine are thrifting, reading, visiting new places, making crafts and collecting plants!
I wasn't prepared to commit to a full-time job after graduation so after working a seasonal conservation job, I found EarthCorps and knew this was the perfect opportunity to travel while advancing my career in the environmental field." 
---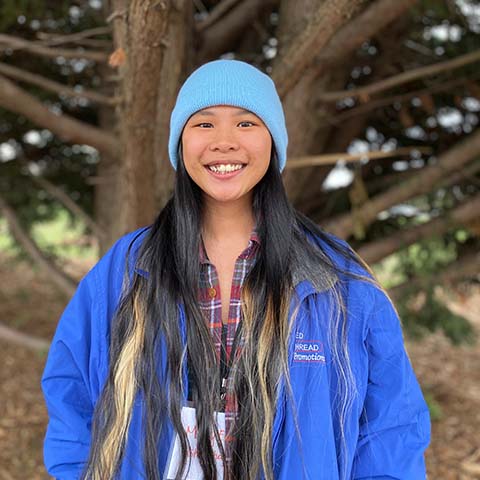 ---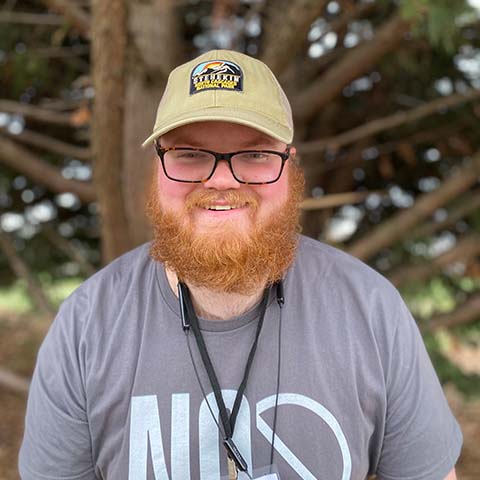 Nathan (he/him) has been fascinated by and in love with the natural world my whole life.
"Growing up, when I was watching nature documentaries, the adult narrators pointed out the big problems the natural world was facing. I thought by the time I was a young adult, many of these problems would be close to being resolved, but THEY HAVE NOT. The systems and structures of society have not done enough to address the crisis at hand.
As a young person who sometimes feels overwhelmed by the multiple threats that global biodiversity is facing, I'm trying to use the little power I have to make change. This is my second term with AmeriCorps—I worked with Washington Conservation Corps last year, and EarthCorps this year. Learning to restore habitat for local/regional biodiversity is fulfilling to me personally and is an important step in my mission to be as effective as possible in service to our planet and every living thing on it.
That mission has led me to work for and volunteer with several government agencies and zoological institutions, such as King County DNRP Water & Land Resources Division, Woodland Park Zoo, and the Seattle Aquarium over the past seven years. Eventually, I would like to take the knowledge and skills I have acquired and use them to help undervalued ecosystems and endangered species in places  affected by the negative impacts of historical colonialism, current imperialism, and the climate crisis.
As an Eagle Scout, I learned to be conservation minded and considerate of the outdoors, which is why I try to do things like avoid harm to native plants and animals, pick up any litter I see and respectfully encourage others to do the same.
In 2022, I started an Instagram account called @Wildlife_Underdog, where I educate people about underrepresented endangered species and how to advocate on their behalf, for changes both big and small.
I am autistic, which I believe helps me bring a unique and needed perspective that is underrepresented in the environmental movement. Helping my co-workers understand more about neurodiversity creates a stronger, more cohesive team and enables us to support each other more effectively.
For fun, I like educating myself about wildlife, human history and cultures throughout the world. I also enjoy watching anime and DC/Marvel movies, playing video games, and swimming."
---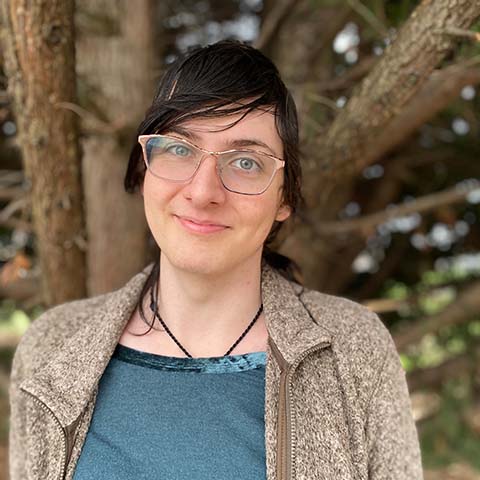 Olivia (she/her) is a crew member at EarthCorps. She decided to get into nonprofit because of a profound sickness with the corporatization of every aspect of society and human life. Don't learn about money. Don't learn about economics. The genre of cosmic horror usually focuses on how the biological or astronomical sciences will expose you to the terrible true face of god and you'll go mad, clawing out your eyes as things that Cannot Exist destroy your life and kill you, but that's inaccurate. Biology and Astronomy follow rules.
Economics is the tongue of devils and madness, and it turns mortal men of moral character into alien monsters incapable of comprehending even the most basic of human connections. It stamps the humanity out of humans and reduces souls to numbers, it's an incomprehensibly immense and unknowably intricate monster which chews up and spits out the beauty of human life.
Olivia has seen the beauty of the world, and the solemn grace that it offers in everything that capitalism dismisses because it can't be used to turn lies into gold. She works because the practical is holy; the everyday is sacred; the simple act of surviving is divine. sanctity begins at the simple actions of pure life, in the hands that build and the lives we live and the deaths we die and the worms that eat our bodies. if making something by hand is not worthy of veneration then nothing is.
---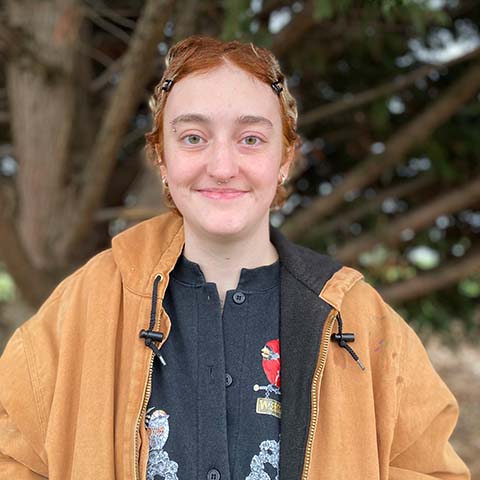 "Hi! My name is PJ (any pronouns) and I'm currently a 2023 crew member. I have a passion for outdoor youth education and small scale agriculture, and am originally from Austin, TX. I was really drawn to EarthCorps for the community building aspect between the individual crews and can say confidently that I really do feel so connected with my crew and corps members! I also really love music and movies!"
---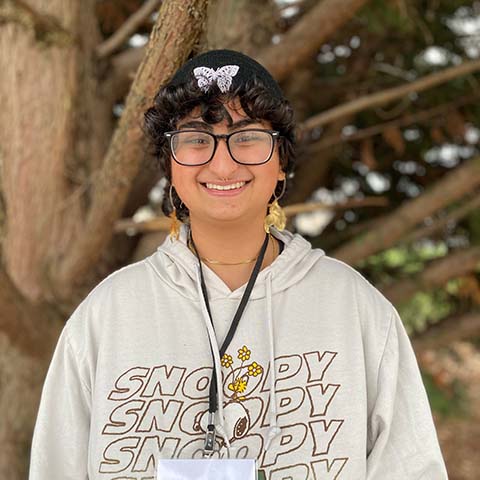 Saf (they/them) is a crew member at EarthCorps. They also hold the crew member Board Fellow position. They came from Glen Allen, Virginia to explore the nature, coffee, pride, and live music scenes in Seattle. They started working at EarthCorps to get their hands in the dirt and to explore the world. They plan on going to their first year of college in 2024 focusing on international and POC perspectives within the environmental scene. If you see them on a day off, they'll be out longboarding, hanging out with their dog, or exploring the city (with a latte in hand).
---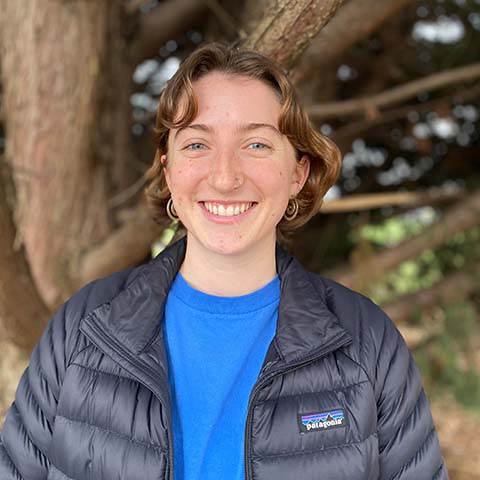 Sam (she/her) grew up in Michigan where she first discovered her love for the outdoors exploring the forest behind her childhood home. Her curiosity to understand the environments around her led her to pursue a dual degree in ecology and environmental science at the University of Michigan. After graduating last spring, Sam moved to Seattle and joined EarthCorps as a crew member in January 2023. During a workday, you'll probably find Sam admiring the soil & its many creatures or trying to identify a plant. On her days off, she enjoys reading at parks, cooking, running, and thrifting.
---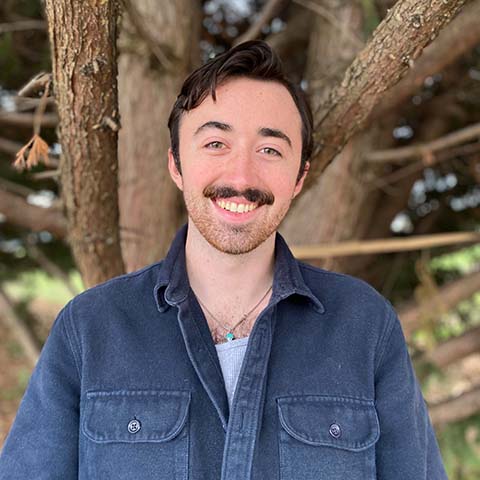 ---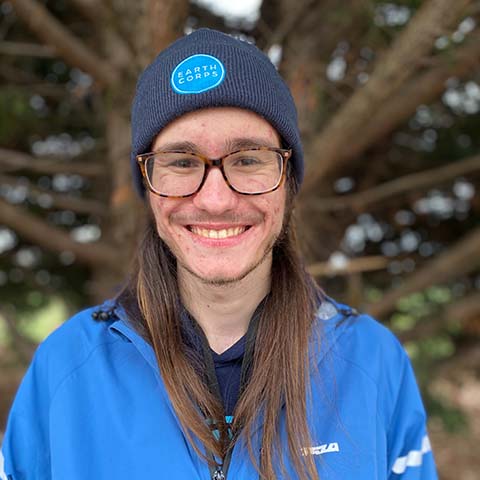 ---
International Corps Members