Habitat Specialists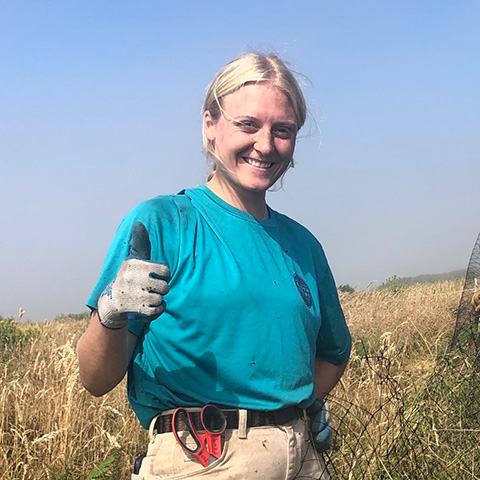 Caitlin (she/her) grew up in Northeast Ohio, where she found her home in the outdoors. Her curiosity and admiration for the natural world sparked her drive for pursuing a degree in environmental science and sustainability. After completing her studies at Baldwin Wallace University in December of 2021, Caitlin moved to Seattle and joined EarthCorps as a Crew Member for 2022. She values getting to spend each day outdoors, connecting to the earth in new ways, and feeling an ever-deepening sense of respect for nature.
---
Volunteer Specialists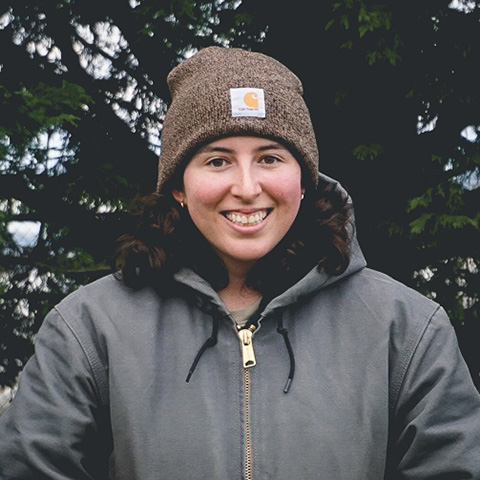 Maya (she/they) grew up in the suburbs of St. Paul, MN where the many public greenspaces and lakes sparked her interest in nature. Maya graduated from the University of Wisconsin in 2020 with a dual degree in Conservation Biology and Environmental Studies. After completing her degree, she moved back to the land of 10,000 lakes where she served as a Crew Lead for the Conservation Corps of Minnesota's Youth Outdoors program. As a crew leader, they led both fellow young adults and youth in restoration work for the city of St. Paul's Parks and Rec Department. There they gained their love of working outdoors, even when getting chainsaw training in below single digit temperatures. In 2022 Maya moved to Seattle and joined EarthCorps as a crew member and in the summer of 2022 became a crew leader. Maya is excited to work more with volunteers and hopes to make meaningful connections with the communities around Seattle.
---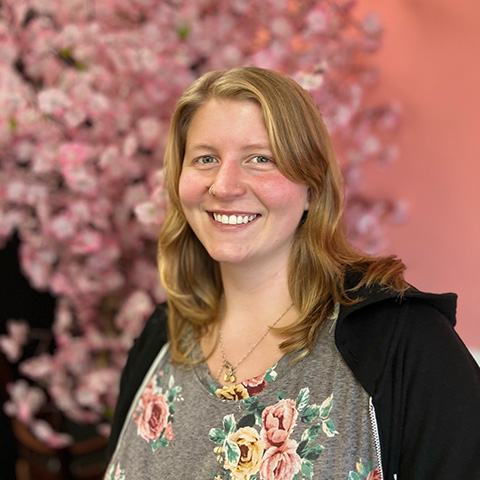 Michelle Henriksen is a passionate environmentalist and a Volunteer Specialist at EarthCorps. Michelle is originally from Massachusetts and spent several years exploring the country and living in the Rocky Mountains before moving to Seattle. She enjoys hiking to lakes and waterfalls in her free time, paddle boarding, and reading.
Michelle joined EarthCorps as a Corps Member in 2022 and is excited about her new role. In this position, she leads volunteer events and engages with EarthCorps' many community partners. Michelle is passionate about building relationships with people in her community and furthering her involvement in environmentalism. She believes creating connections with people is essential to making progress in conservation efforts. She is committed to making a positive impact not just in the US but around the world. Before joining EarthCorps, Michelle studied Hospitality & Tourism Management at the University of Massachusetts Amherst. Her education and experience in the hospitality industry have given her valuable customer service and relationship-building skills, which she now applies to her work at EarthCorps.
---
2023 Crew Leaders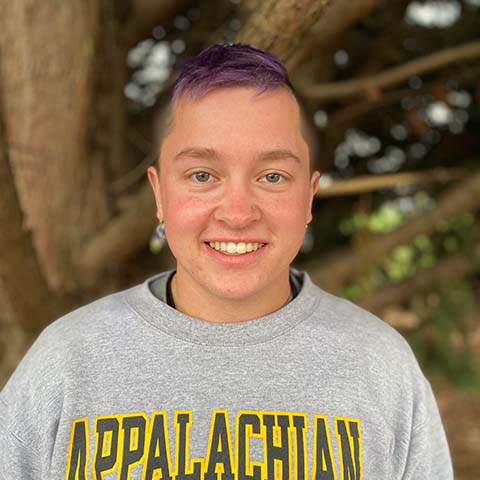 Casey Mahler (he/they) has spent his years between Denver, CO and Charlotte, NC collectively. This inspired their love for open highways, the outdoors, and community building. Casey recently graduated from Appalachian State University with a degree in Geography and minor in Community and Urban Planning. To launch his career outdoors, Casey spent six months working for Southwest Conservation Corps. Based out of Durango, CO, he completed trail and recreational work. Now at EarthCorps, they continue to learn and love restoration work every day.
---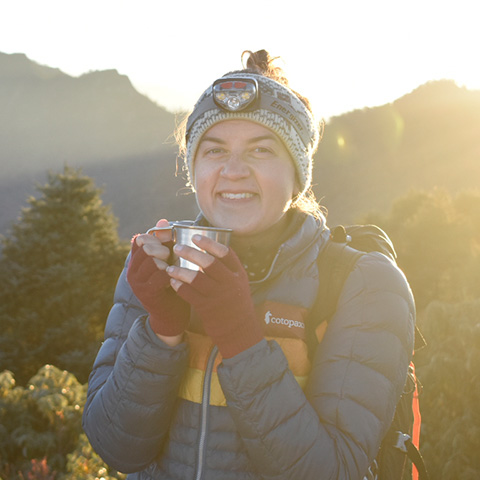 Christyn Riehl (she/her) is from Lancaster, Pennsylvania but has been traveling around the country for the past year gaining conservation experience in Utah, Georgia, Maine, and now Washington! Christyn's educational background is in Outdoor Education and Cultural Anthropology, and she previously worked in higher education. As she was reflecting on her career, interests, and values, Christyn felt tugged toward returning to outdoor spaces, specifically exploring what it looks like to partner with the land and with communities to preserve, restore, and enjoy the natural world. Americorps experiences have provided an incredible avenue for her to pursue this career transition and she can't wait to help facilitate similar opportunities for others! In her spare time Christyn enjoys finding interesting hikes, exploring new places, seeking out unique experiences, and generally dabbling in an ever-fluctuating list of interests and topics.
---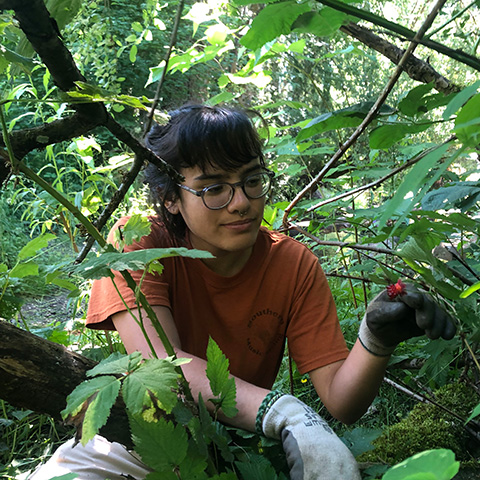 Jade Greene (they/them) grew up in Madison, Florida. Ever since they were young, Jade has always had a passion for the environment, from collecting rocks and climbing trees to volunteering at beach cleanups. They got into the field of environmental restoration through the Florida Conservation Corps. Jade enjoyed connecting with nature and practicing land stewardship. Their work led them to being a member at EarthCorps, expanding their knowledge of ecological systems and community care.
---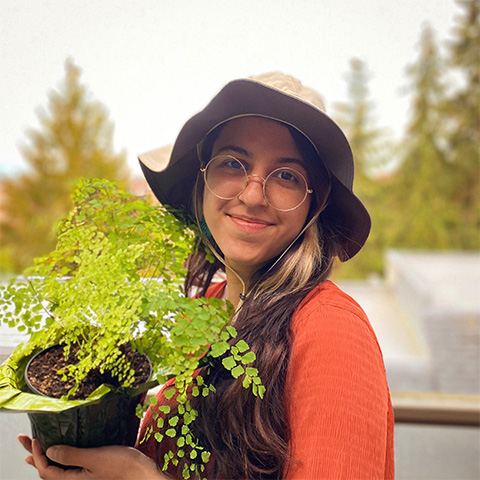 Sabrina Brittain (she/her) calls Royersford, Pennsylvania home. Sabrina has always felt drawn to nature's beauty and complexities. She has explored this through art and traveling, and most recently through stewardship and restoration. She is looking forward to returning to EarthCorps as a crew leader and connecting with more fellow environmental enthusiasts while restoring and healing the land. When not in the field, you can find Sabrina sipping a latte, gardening, baking, stargazing, or trying to identify a new plant.
---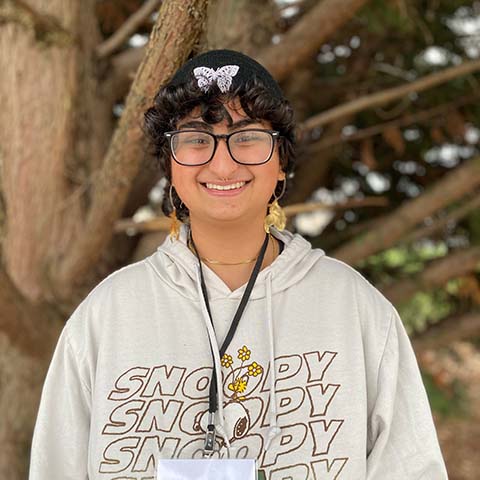 Saf (they/them) is a crew member at EarthCorps. They also hold the crew member Board Fellow position. They came from Glen Allen, Virginia to explore the nature, coffee, pride, and live music scenes in Seattle. They started working at EarthCorps to get their hands in the dirt and to explore the world. They plan on going to their first year of college in 2024 focusing on international and POC perspectives within the environmental scene. If you see them on a day off, they'll be out longboarding, hanging out with their dog, or exploring the city (with a latte in hand).
---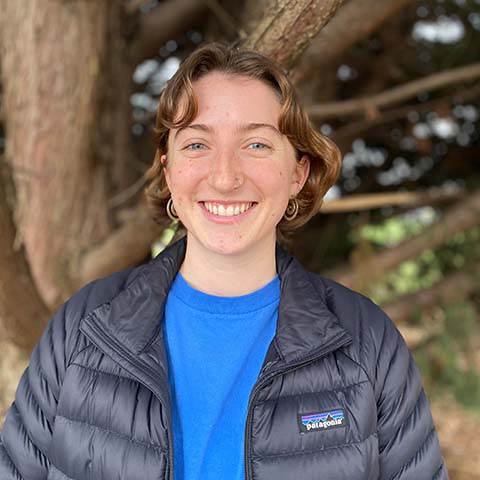 Sam (she/her) grew up in Michigan where she first discovered her love for the outdoors exploring the forest behind her childhood home. Her curiosity to understand the environments around her led her to pursue a dual degree in ecology and environmental science at the University of Michigan. After graduating last spring, Sam moved to Seattle and joined EarthCorps as a crew member in January 2023. During a workday, you'll probably find Sam admiring the soil & its many creatures or trying to identify a plant. On her days off, she enjoys reading at parks, cooking, running, and thrifting.
---
2023 Crew Members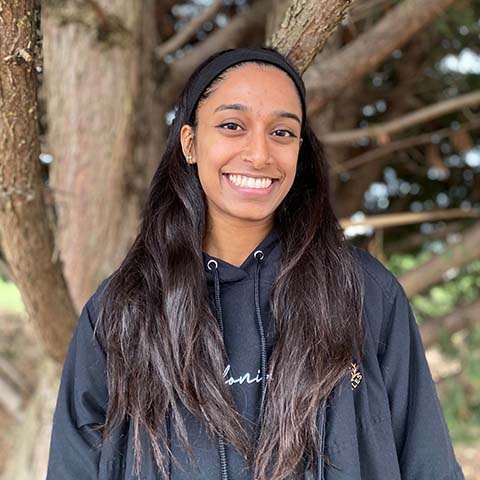 Abi (she/her) is a crew member at EarthCorps. She is also on the Curriculum Committee. Originally from California, Abi dropped out of grad school and moved to Washington to do environmental work and give back to Earth. She feels privileged to spend a year with her hands in dirt and hopes to work at the intersection of mental health, movement building, and food sovereignty after EarthCorps. Outside of work, Abi loves running around in nature, hyper fixating on fun little hobbies, and spending time with her people (and cat).
---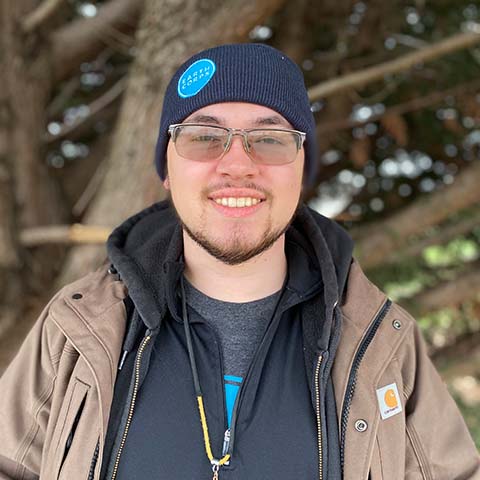 ---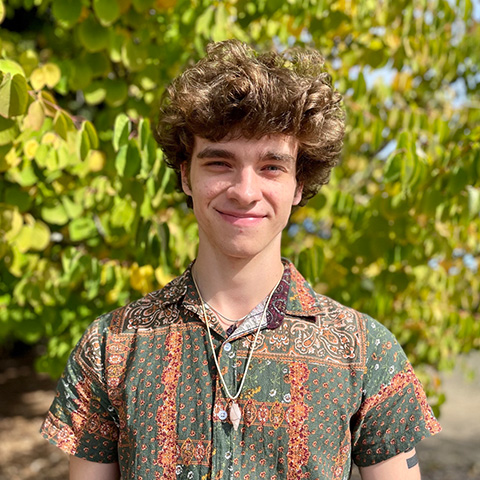 Aidan moved from Jacksonville, Florida to Seattle Washington to learn more about different types of nature and pursue his dream of working outdoors. After graduating from Mandarin High School, he spent his time working as a cashier at Publix where he decided he did not want a job that didn't involve helping the environment in some way. His uncle is a park ranger and ever since a young age Aidan has admired his uncle's work. Aidan spent most of his time in Florida exploring the humid nature the state has to offer and wanted to move somewhere less hot and humid to learn about restoration work. His main hobbies other than exploring the outdoors are energy training and meditation and going to the gym in the mornings. 
---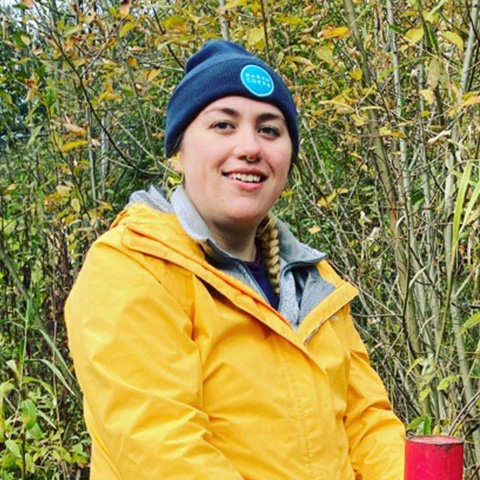 ---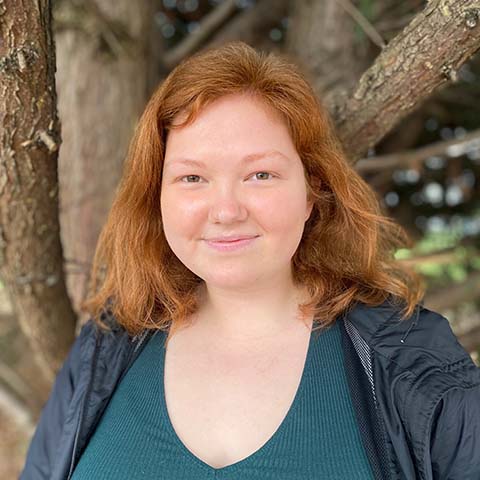 Caitlin (she/her) grew up in Michigan where from a young age grew an appreciation and love for the natural world. She recently completed her masters degree in Conservation in the United Kingdom where she worked on various projects that incorporated environmental restoration and community engagement. After returning to the states, Caitlin moved to Seattle to become a crew member in 2023.  She enjoys spending her time hiking, painting, and playing animal crossing.
---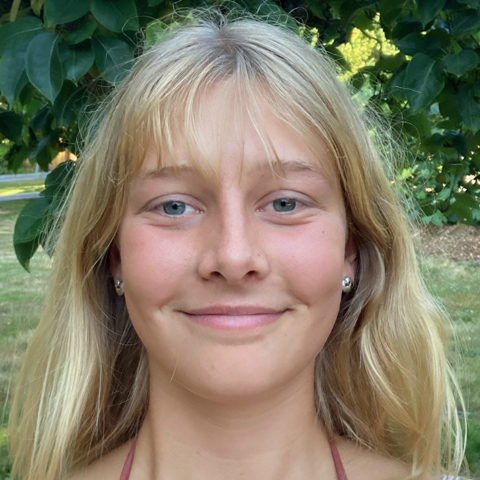 Carla is from Germany. She spent most of her life in Berlin, but also lived in Seattle a few years as a child. After graduation from highschool and beginning her studies in biology she decides to get to know the world she lives in better. Her journey started in Chile and somehow brought her to EarthCorps, where she is now a crewmember. It is amazing how sometimes everything just works out perfectly.
---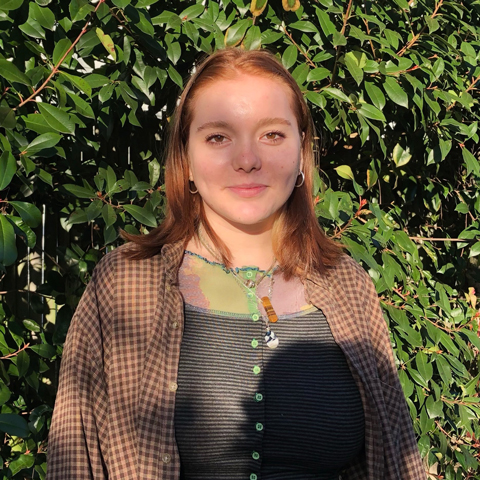 Caroline Divney (she/her) grew up in Northern California and has lived in Seattle since 2019. She's a recent University of Washington graduate, where she studied biology with a focus in botany. Growing up, Caroline had an inherent interest for the natural world that she discovered through gardening, hiking, and of course, the Planet Earth documentaries. Her background is primarily in molecular and genetic plant biology, but she is excited to get out into the field to pursue her passion for restoration ecology. She joined EarthCorps to get more involved with her local environment in a hands-on setting. When she's not working, Caroline enjoys reading, watching movies, biking, and going to the lake with her friends. 
---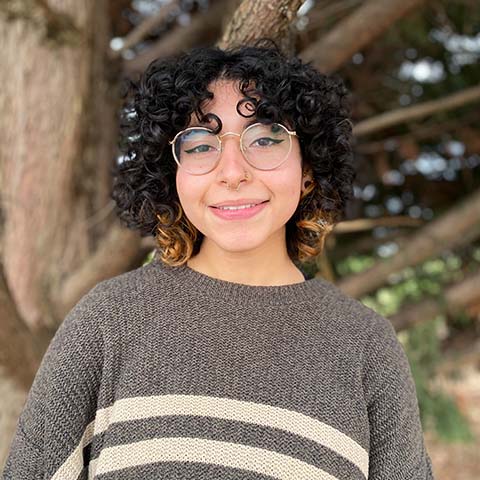 ---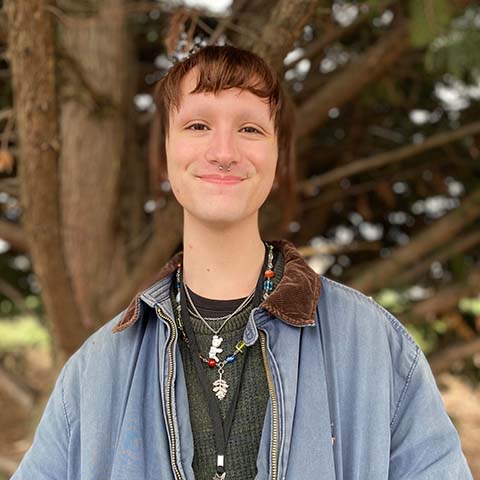 ---
---
Jacob (he/they) moved from Iowa looking for morally clean labor related to ecology. He enjoys playing board games, painting, reading and live music. Someday they will have a degree.
---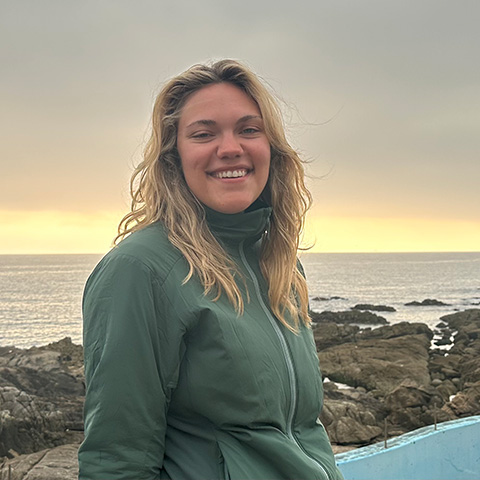 Jeriah (she/her) is a scientist with a bit of a crunchy rebellious side. After getting degrees in physics and a Master's of Science in Material Science in New York, this Washington native realized academia was too far removed from her desire to directly support the environment.
She has a conviction that humans crowning the top of the food chain are endowed with the responsibility to be servants; to steward and protect the earth as much as one is able, not only will be important for perpetual flourishing but is also deeply satisfying.
She is often hard to contact (don't list her as an emergency contact). But if you want to spend time with her and either converse in Spanish or discuss open-ended questions about faith, physics, art, or Spotify playlists, you can tag along on any number of her rock climbing, backpacking, or trail running adventures!
---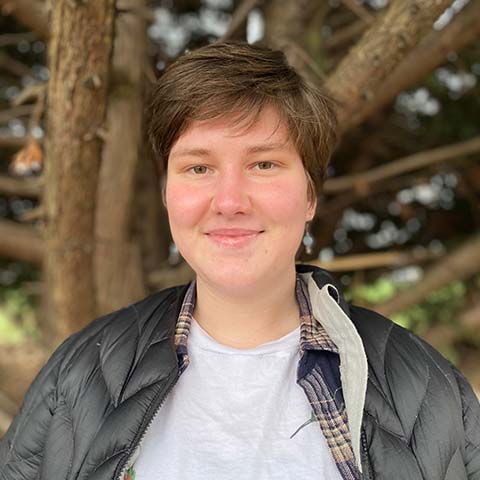 ---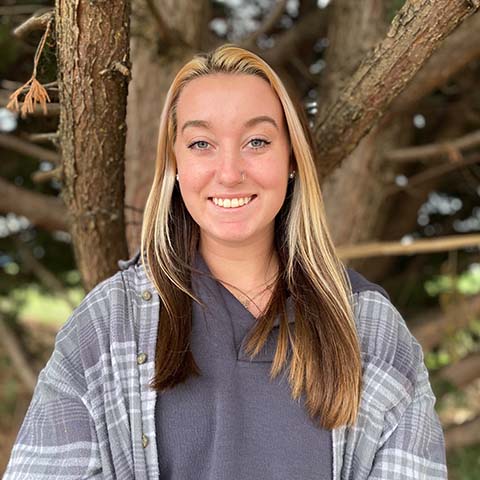 Kellie (she/her) is from Iowa – graduated from Central College in May of 2022 with a degree in Environmental Science and minor in Biology and played collegiate softball for 4 years.
"I've always loved the environment and nature and knew since high school I wanted to pursue a career in sustainability or natural resources. Other hobbies/interests of mine are thrifting, reading, visiting new places, making crafts and collecting plants!
I wasn't prepared to commit to a full-time job after graduation so after working a seasonal conservation job, I found EarthCorps and knew this was the perfect opportunity to travel while advancing my career in the environmental field." 
---
Kristina (she/her) is a graduate from the University of Portland with a B.A. in Environmental Ethics and Policy and serves as a Crew Member. She is originally from the deserts of Southern California but now calls the Pacific Northwest home. Her passion for environmental stewardship, justice and advocacy grew from watching Planet Earth and documentaries growing up – Cowspiracy anyone? – as well as getting outdoors! It's important to her that nature be restored and protected in the face of climate change for the continuation of nature itself. She is so excited to be a part of ecological restoration work that makes a tangible difference and hopes to build a career in this field for years to come. She'll be pursuing a GIS certification with UW this fall and hopes to return to school for a Geography M.S. Peak fun for Kristina is crafting, kayaking, hanging with friends, and cuddling with her cat.
---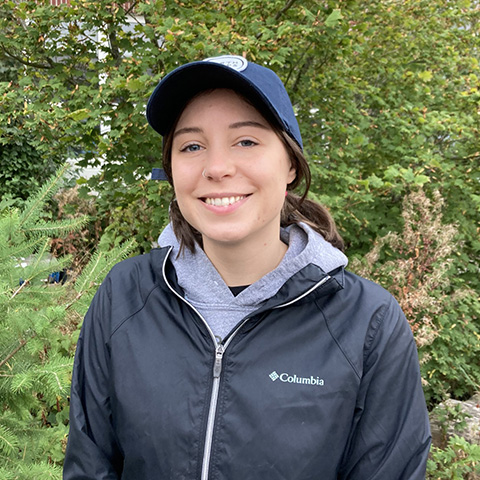 Lily Wirth (She/they) was born and raised in Seattle Washington, where they were lucky enough to enjoy family trips to Whidbey Island and environmental school trips. Between these experiences (as well as growing up on animal planet back when it was truly all about animals!) she grew a deep appreciation for our natural world as well as a desire to protect it. This led her to attend Seattle Central College and The Evergreen State College, where she studied an array of natural sciences including ecology, geology, evolutionary biology, and invertebrate zoology. After graduating she completed a year long term with Washington Conservation Corps, a three month internship with Paws Wildlife Hospital, and worked in various environmental camps for kids before spending a few years in child care after the pandemic. While she loves working with kids, her heart lies in conservation work, and she is thrilled to be heading back to the field with Earthcorps to create healthier ecosystems in the place she calls home.
Outside of work you can find them spending time with their spouse and three cats, watching old horror movies and cartoons, adventuring around the gorgeous PNW, and exploring Seattle's markets, museums, and parks!
---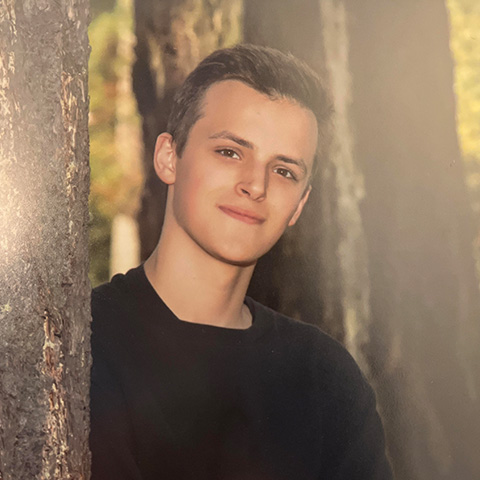 Luke Johnson (He/Him) grew up in Seattle but moved to Shoreline in 2018. After graduating High School, he decided to do a gap year and join Earth Corps. He plans to study environmental science in college after his time in Earth Corps. Growing up, Luke always had an interest in the environment. This stemmed from the many camping trips and hikes he would go on as a child. He loves everything outdoors and enjoys hiking, camping, and reading in his free time.
---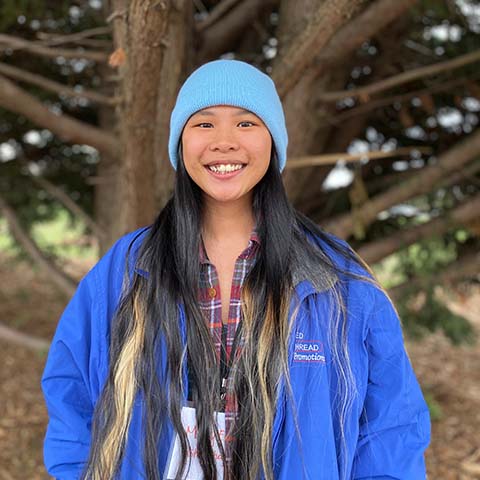 ---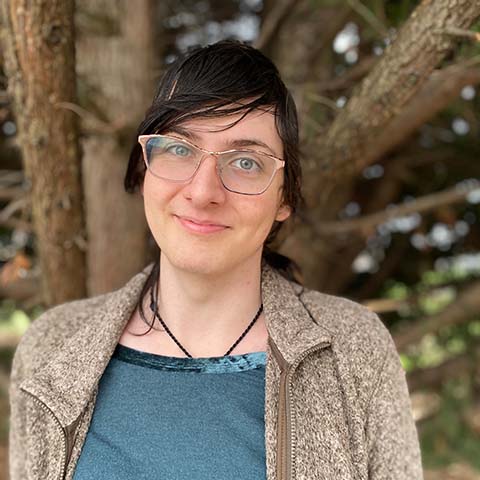 Olivia (she/her) is a crew member at EarthCorps. She decided to get into nonprofit because of a profound sickness with the corporatization of every aspect of society and human life. Don't learn about money. Don't learn about economics. The genre of cosmic horror usually focuses on how the biological or astronomical sciences will expose you to the terrible true face of god and you'll go mad, clawing out your eyes as things that Cannot Exist destroy your life and kill you, but that's inaccurate. Biology and Astronomy follow rules.
Economics is the tongue of devils and madness, and it turns mortal men of moral character into alien monsters incapable of comprehending even the most basic of human connections. It stamps the humanity out of humans and reduces souls to numbers, it's an incomprehensibly immense and unknowably intricate monster which chews up and spits out the beauty of human life.
Olivia has seen the beauty of the world, and the solemn grace that it offers in everything that capitalism dismisses because it can't be used to turn lies into gold. She works because the practical is holy; the everyday is sacred; the simple act of surviving is divine. sanctity begins at the simple actions of pure life, in the hands that build and the lives we live and the deaths we die and the worms that eat our bodies. if making something by hand is not worthy of veneration then nothing is.
---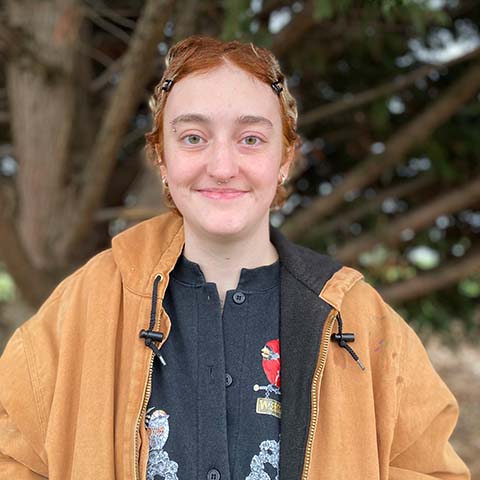 "Hi! My name is PJ (any pronouns) and I'm currently a 2023 crew member. I have a passion for outdoor youth education and small scale agriculture, and am originally from Austin, TX. I was really drawn to EarthCorps for the community building aspect between the individual crews and can say confidently that I really do feel so connected with my crew and corps members! I also really love music and movies!"
---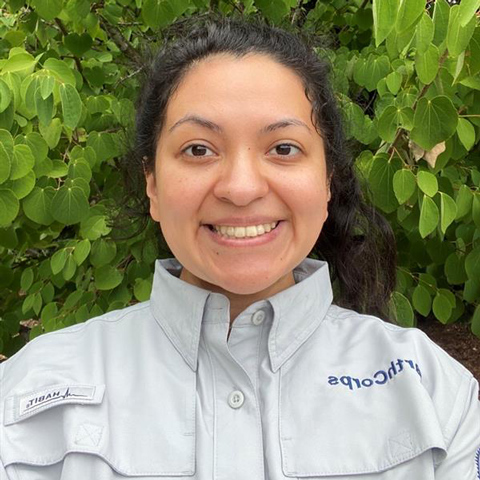 Raquel Escalera (She/Her) is a Crew Member with Earth Corps. Her service start was in July of 2023. She is from Oregon and enjoys living in the PNW. Raquel wants to help mitigate climate change, and is interested in working in the environment with restoration, conservation, and education.
Raquel enjoys exploring new places, making new friends, and petting/petsitting other people's animals.
---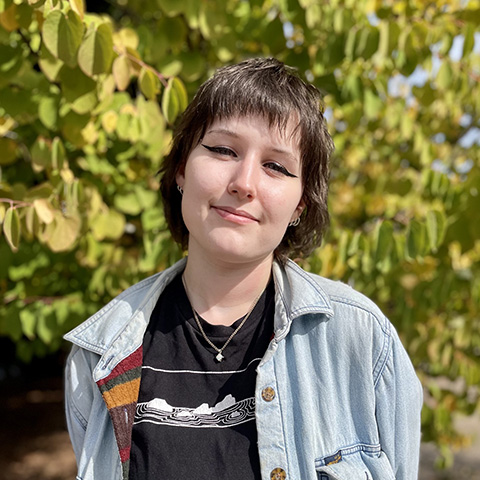 Born in Oregon, Sophia (she/her) relocated to Seattle in 2022 after briefly living in Denver and finding that she dearly missed the lush, green environments of the Pacific Northwest. Sophia graduated with a Bachelor of Science from Oregon State University, and has recently decided to pursue her passion for urban planning that centers pedestrians and increases community accessibility. She is currently a crew member at EarthCorps, and she looks forward to gaining valuable, hands-on experience with restorative ecology. When she isn't working, Sophia loves biking, crocheting, and attempting to meet her goal of watching 200 movies a year (a target she might actually reach this year!).
---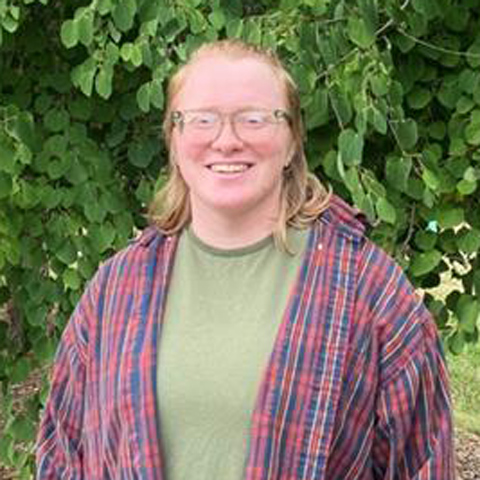 Soren Wilkie (they/them) grew up in Berea, Kentucky, learning the names of all the trees native to eastern and central Kentucky. Now, they are excited to learn some new names in eastern Washington's natural and urban forests while getting their hands dirty on ecological restoration. When they're not pulling weeds or trying to identify a new plant, they like to crochet, play pokemon, and hang out with their cat.
---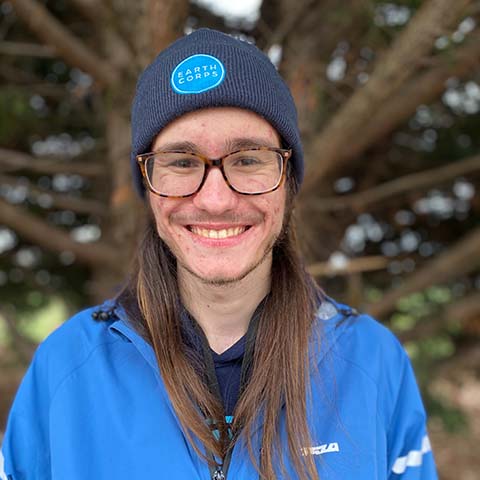 ---
International Corps Members