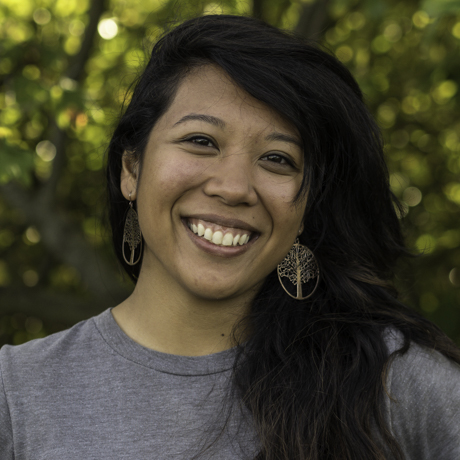 Alexa Cabullos
Database and Administrative Manager
Alexa (she, her, hers pronouns) is the Administrative Coordinator for EarthCorps. She is the first one to greet you when you walk up the stairs and into EarthCorps' office. Alexa helps to ensure that the office is running smoothly. Have a question? She is a good first person to ask and will point you in the right direction.
Alexa first came to EarthCorps as a crew member in 2013 and 2014. Since then, She has worked as a Crew Leader for the Utah Conservation Corps, a Restoration & Trails specialist for the City of Mercer Island, and had a short stint working at the local chocolate factory, Theo Chocolate! She is excited to be back at EarthCorps.
Alexa is an avid bread baker and loves sharing her creations with family and friends.
---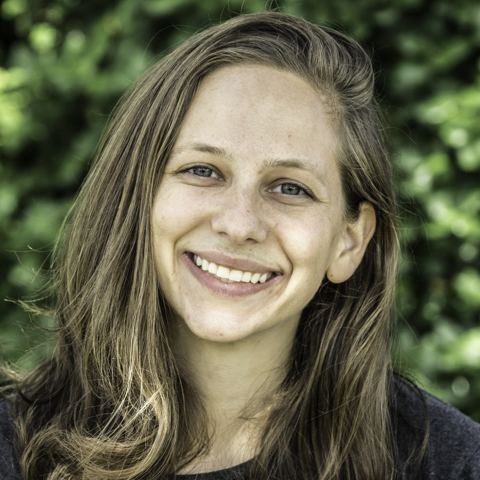 Beth Cohen
Senior Development Manager
Have a question about supporting EarthCorps? As the Development Manager, Beth can answer any question you have about donating to or partnering with EarthCorps and is always happy to chat. She loves to help people and companies deepen their connection to our mission! She also oversees EarthCorps' fundraising events, including our annual fundraiser, Revive.
Before joining EarthCorps, Beth worked as a college admissions counselor, where she planned large-scale events, and built meaningful relationships with applicants and community groups. Beth also has experience in sustainable agriculture and environmental education, having worked at a number of parks, farms, and zoos. She earned a BS in Biology and Environmental Studies from Brandeis University, and a Certificate in Nonprofit Management from the University of Washington.
In her free time, Beth can be found on the water or in the mountains. She enjoys sailing, skiing, hiking, and reality television.
---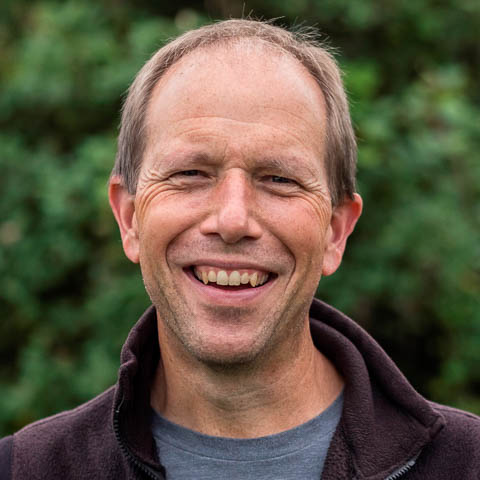 Bill Brosseau, MS
Field Director
In collaboration with program and field staff, Bill oversees the development, implementation and evaluation of EarthCorps' leadership program and field services. He works closely with EarthCorps' directors team to ensure the organization fulfills its mission today and in the future.
Bill holds a degree in Forestry Resource Management from the School of Forestry in Syracuse, NY and a master's degree in Organizational Management from Antioch University in New Hampshire. Bill has certifications in Environmental Law & Regulation and Green Stormwater Infrastructure Design & Management from the University of Washington, and is a certified Wilderness First Responder. Prior to EarthCorps, he worked with landowners to permanently protect their land with conservation easements and worked five-years as a backcountry ranger. Bill also instructs trail construction & maintenance workshops with the Student Conservation Association and the Pacific Crest Trail Association.
Outside of work, Bill is an avid hiker and loves to explore the region with his wife Terry and two sons Ben and Sam.
---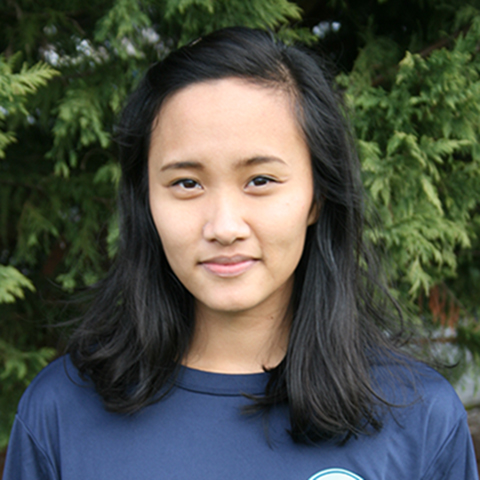 Britt Le
Senior Project Manager
---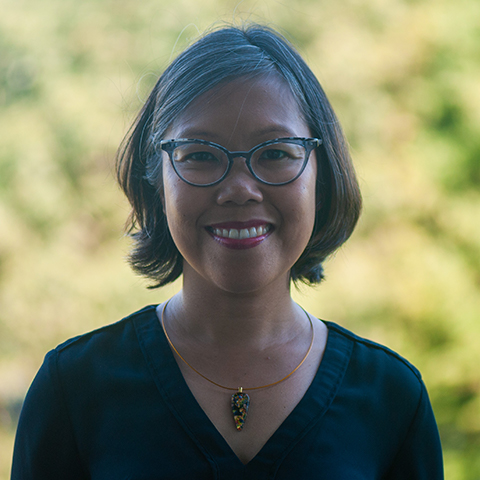 Catherine Nueva Espana
Interim Executive Director
Catherine brings to Earth Corps her 20 years' experience in leadership teams, business operations and development, facilitation, and consulting for non-profit organizations and for-profit firms. As Interim Executive Director, her role is to support and steward the staff and board as it reimagines Earth Corps' post-pandemic operations, programs, equity practices, and vision and values for the future. She is particularly delighted to work with a team that is in alignment with her values of collaboration, learning together, and joy.
In Seattle, she was most recently the Executive Director at Velocity Dance Center and a Program Manager at 501 Commons. In the San Francisco Bay Area, she was Managing Director at MEDIATE Art Group, producers of the Soundwave festival, and worked as a consultant to a variety of arts and design organizations, including Movimiento de Arte y Cultura Latino Americana (MACLA), Intersection for the Arts, and American Institute of Architects San Francisco (AIASF).  In New York, she helped to launch and grow the US presence of the London-headquartered environmental design firm Atelier Ten, managing office operations for the New York office, and later on, helping to establish offices in New Haven, Baltimore, and San Francisco where she also managed operations and business development. Early in her career, she worked on the redevelopment project of New York's Lincoln Center for the Performing Arts, a ten-year effort to renovate and redesign the campus.
She is a WA State Arts Commissioner, serves on the board of the Seattle International Dance Festival and serves as a King Street Station Advisor for the Office of Arts and Culture. She enjoys hiking all over Washington State and finding new off-leash parks for her dog, Ripley.
---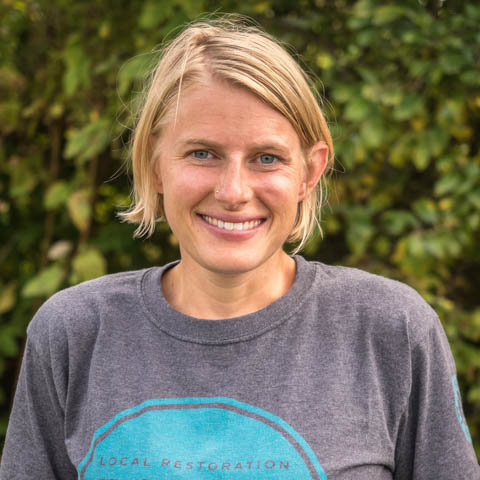 Elizabeth White
Corps Director
Elizabeth has a desire to connect people to the green places around them, to empower them to steward our urban forests and natural places and to help them discover their own leadership potential. She does all of this as the Corps Operation Manager where she oversees EarthCorps' AmeriCorps, international, and volunteer programs.
Elizabeth first joined EarthCorps as an AmeriCorps member in 2002 and led as a Crew Leader in 2003. Over the years she has been a Project Manager for EarthCorps Volunteer Program and the Program Manager of our Volunteer Team. She graduated from the University of Missouri with a degree in English.
---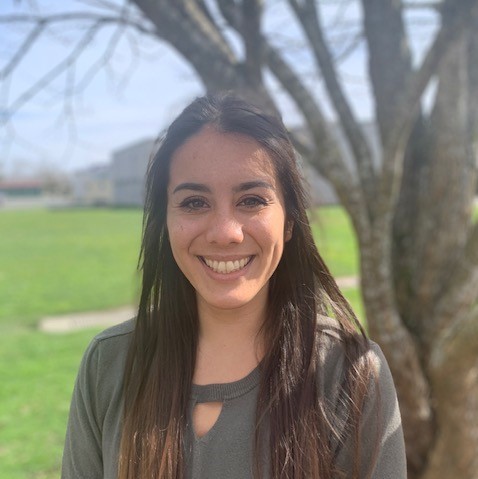 Jaidacyn Madrigal
Development Coordinator
Jaidacyn has a passion for connecting with people and encouraging involvement in restoring and protecting our natural environment. She does so in her role as Development Coordinator by engaging with supporters and volunteers and promoting EarthCorps' mission through outreach.
Jaidacyn graduated from Sacramento State University with a degree in Hospitality & Tourism Management, with professional certificates in event planning and non-profit administration, along with a minor in Environmental Studies. She is passionate about educating on environmental issues. She relays climate related issues and solutions by creating informative videos for her YouTube blog channel "EcoGirl" and by posting eco-friendly tips on her Instagram page "@ecogirl5". She recently partnered with the Washington Wild nonprofit organization where she raised awareness on local environmental conservation topics concerning Washington State as part of a partnered collaboration of videos called the "Conservation Chat". Jaidacyn cares deeply about environmental education among youth. After attending the 2019 Climate Reality Project Conference, led by former vice president Al Gore, she reached out to high school biology teachers and gave 26 talks on climate change to their classes.
In her free time, Jaidacyn can be found spending time being active outdoors, running and hiking. She also enjoys creating art as well as spending time with family.
---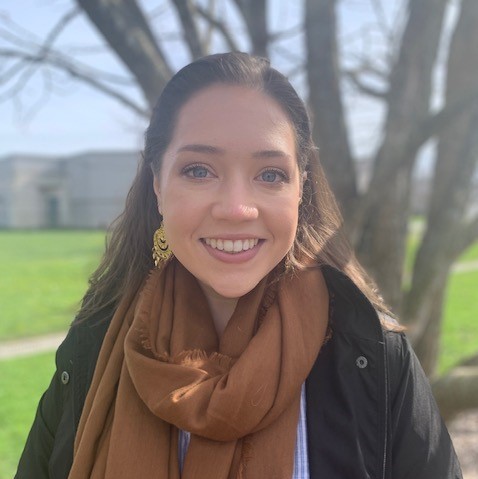 Julia Houghton
Alumni Engagement Coordinator
As part of EarthCorps' development team, Julia oversees the engagement program for both international and U.S. alumni. She is passionate about building relationships with and between EarthCorps alumni through programming, professional development, and cross-cultural exchanges. 
Julia comes to EarthCorps with over seven years of experience in Communications and PR both domestically and abroad. She received her B.A. in Communication and Media Studies from Franklin University Switzerland, where she spoke Italian and ate too much pasta. Julia worked in Europe and Scotland before returning to her home of the Pacific Northwest to continue her career in the adventure travel and conservation industries. She is currently pursuing her Master of Science in Strategic Communication at Purdue University alongside her work at EarthCorps.
Julia weaves her passion for travel and cultures throughout everything she does, but never forgets the beauty of her own back yard. In her spare time, Julia can be found outdoors skiing, hiking, sailing, biking, or seeking the perfect trivia team.
---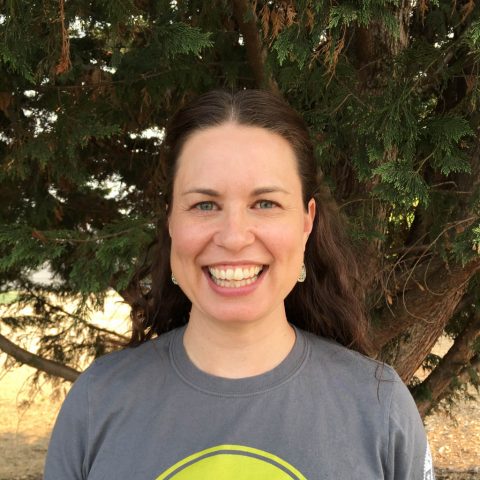 Justine Miley
Development and Communications Director
Justine leads EarthCorps' fundraising efforts, and in conjunction with a highly capable development team, has the privilege to work with our many individual, corporate, and foundation supporters.
Justine has over 15 years of experience building relationships to advance program and organizational goals within a variety of fields, including the environment, international development, health, and education. Originally from the San Francisco Bay Area, Justine moved to Seattle in 2012 after spending eighteen months in Dhaka, Bangladesh managing a youth development program, including a four-week cultural exchange and community service pilot program on environmental sustainability for Bangladeshi and U.S. high school students. In her role as a fundraiser, Justine has enjoyed supporting the important work of organizations like PATH, CARE, and Facing the Future. Justine's earlier career was in cultural exchanges, which solidified her love of travel and meeting new people. She has a BA in Political Science from Sonoma State University and an MA in International Relations from San Francisco State University.
In her free time you can find Justine running after her two small children, while dreaming about when she will have time to dance salsa, act in a play, read a book, and travel the world.
---
Keith Cousins, MNPL
Finance and Admin Director
From creating budgets to paying bills, Keith makes sure that the office and EarthCorps systems are working smoothly and efficiently. He works closely with the Director's team and the board Finance Committee to keep EarthCorps at the top of its financial game.
Keith did two years of service with AmeriCorps, first with Rural Action in Athens, Ohio and then as corps member with EarthCorps. After a year working at Amazon, Keith returned to EarthCorps in 2004 and has been the Finance Director since 2008. He holds a Master's degree in nonprofit leadership from Seattle University and an undergraduate degree in Business Administration from Ohio University.
When not downing coffee and chasing after two young children, Keith attempts to get out rock climbing as much as possible, which he has been doing for twenty years.
---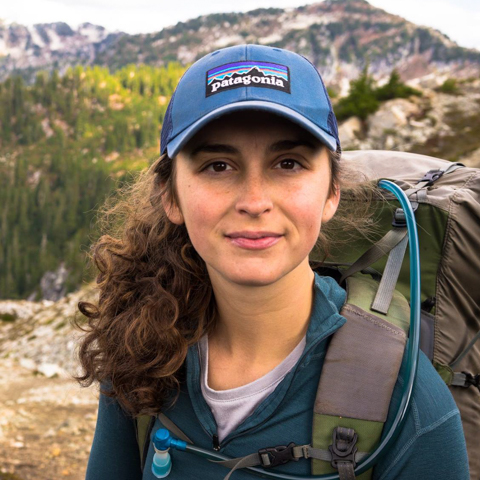 Lindsey Falkenburg
Project & Program Manager
As a Project/Program Manager, Lindsey has the pleasure of working with two awesome teams! On the program side, she manages the EarthCorps Specialist Program. Then she puts on her project-hat and heads into the field, orienting crews, setting up projects, and interacting with our agency partners.
Lindsey got her start in conservation at the American Conservation Experience in Arizona. Her first opportunity to work with EarthCorps came in 2014 when she accepted a position as a crew leader. Then she honed her trail experience by working with King County Backcountry Trails and Mount Rainier National Park. In 2016 she returned to EarthCorps to fill the Program Coordinator position!
Lindsey is an outdoor enthusiast and backpacking fiend. She completed thruhikes of the Appalachian Trail in 2013 and the Pacific Crest Trail in 2016. Since taking months off to hike long trails isn't always feasible, she makes due with climbing mountains on her weekends.
---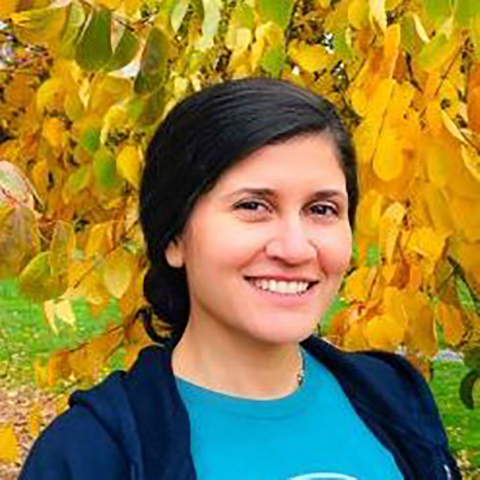 Marisol Morales
Outreach Manager
As the Digital Communications Manager, Marisol loves making beautiful digital graphics, engaging with the community on social media, connecting you with opportunities on our website, and developing creative content for EarthCorps newsletters.
Prior to joining EarthCorps, Marisol worked as a Communications and Development Coordinator at Latino Community Fund. She is excited to apply her ten years of experience in the nonprofit sector and new skills learned in the Digital Technology and Cultures Degree program at Seattle University, connecting families and professionals through digital media tools that are interactive, accessible, and user-friendly. She is currently a part-time graduate student pursuing a Master of Communication in Digital Media degree at the University of Washington. In her spare time, she serves as a board member for EchoX, a cross-community and cross-generational initiative, leveraging the power and ubiquity of the internet and social media to amplify our region's ethnic communities' voices.
---
Miguel Raimilla
Senior Partnerships Manager
In 1993, Miguel came to Seattle from Chile to help launch the early stages of the EarthCorps program. He later joined founder Dwight Wilson taking the model created in Seattle to multiple countries worldwide. Now he has returned to EarthCorps to help the team expand and diversify our community of partners, projects, and services, especially among BIPOC communities.
Miguel is a social entrepreneur with extensive experience in creating multicultural and inclusive organizations. Throughout his professional career, Miguel's work has focused on creating opportunities for underserved communities, promoting environmental protection, facilitating equitable access to technology, empowering women and girls, enhancing civic and community engagement, and establishing social innovation clusters.
When no working on his main activities. Miguel is an artmaker, enjoys carpentry and construction. A serious coffee lover, an avid cyclist, mountaineer, and a cuisine enthusiast.
---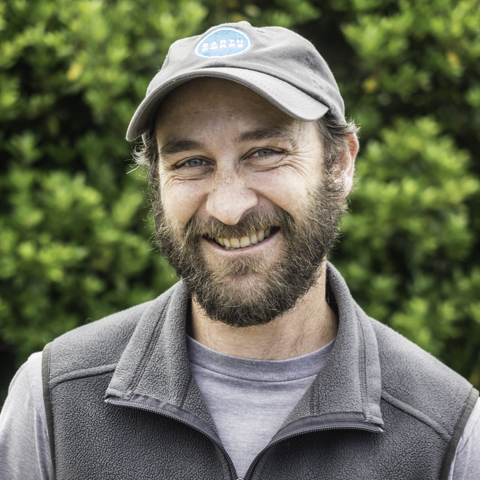 Nelson Salisbury
Sr. Ecologist & GIS Specialist
Nelson conducts quantitative data analysis, develops vegetation management plans and site resource inventories, and addresses a variety of management goals and objectives. He has been providing GIS/GPS mapping and analysis for projects since 2005. In addition, Nelson trains and leads volunteers in restoration monitoring, forest inventory and analysis and native plant seed collection.
Nelson worked as an ecologist with Seattle Urban Nature before they merged with EarthCorps in 2010. Prior to that, he has worked with the Bureau of Land Management and the Student Conservation Association. He holds a BS in Botany from Humboldt State University and currently serves on the board as Botanist for the Puget Sound Chapter of the Washington Native Plant Society.
Nelson can often be found squinting through a hand lens studying or photographing the lichens, bryophytes, and fungi that also make the Pacific Northwest their home. In his spare time, he enjoys exploring and discovering the natural world with his wife and two children.
---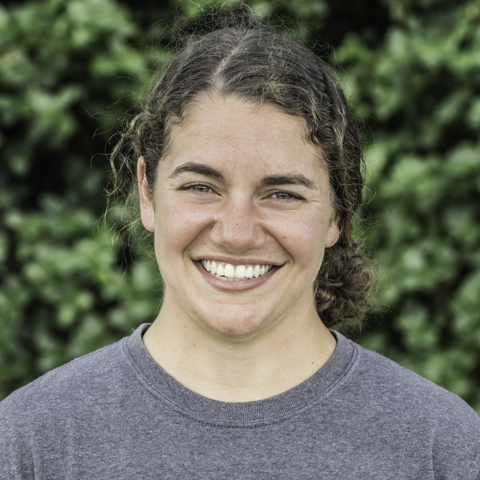 Nora Landri
Administrative Coordinator
Nora is the Administrative Coordinator for EarthCorps. She supports all of the teams at the organization through tasks like entering data, providing technology support, ordering field and office supplies, and welcoming folks at the front desk of our office!
Nora first came to the Seattle area in 2012 for college at the University of Washington, where she studied public health and nutrition. In 2017 Nora joined EarthCorps as a crew member and quickly fell in love with working with other young environmental leaders. She returned to EarthCorps in 2019 for a second AmeriCorps term as the Logistics Specialist. Between her roles at EarthCorps, Nora has worked as a Seasonal Farm Program Assistant at Pike Place Market and a Summer Camp Educator at Tilth Alliance. Nora is excited to be back at EarthCorps and is passionate about empowering and supporting young environmental leaders.
Outside of her work with EarthCorps, you can find Nora playing ultimate frisbee with her team, Seattle Underground, or drinking tea on her couch with a good book.
---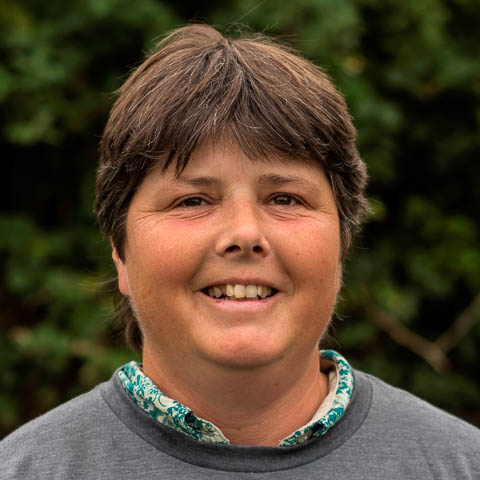 Paula Curran
Logistics Manager
From tool and vehicle acquisition to inventory and maintenance, to project management, Paula makes sure that behind the scenes systems and logistics are field ready. Paula works closely with the field team and corps members.
Before joining EarthCorps in 2010, she worked in conservation-related fields including habitat restoration, trail construction and as a wilderness ranger. She has years of experience as an international volunteer working on sustainable agriculture and land rights issues abroad. She has a BA in Political Science from The Evergreen State College.
Paula spends off time with her daughter enjoying local parks, mountains, and beaches.
---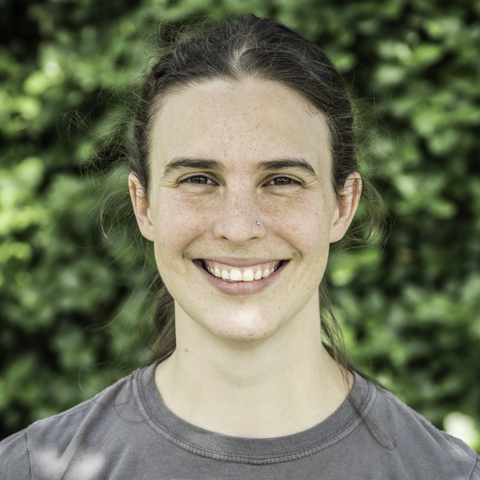 Rahel Stampfer, MPA
Corps Program Manager
As corps program manager, Rahel coaches crew members and crew leaders to make the most of their time at EarthCorps. She develops and leads retreats, workshops, and training for participants to grow their leadership skills, build community and develop a broader context for their work.
Back in 2009, Rahel first joined EarthCorps as a corps member. She then went on to complete a Masters of Public Administration from the Evans School of Public Affairs at the University of Washington. After studying at UW Rahel returned to EarthCorps in 2013 to join the program team.
When she's out of the office Rahel enjoys biking with her toddler and introducing him to the natural world of the Pacific Northwest.
---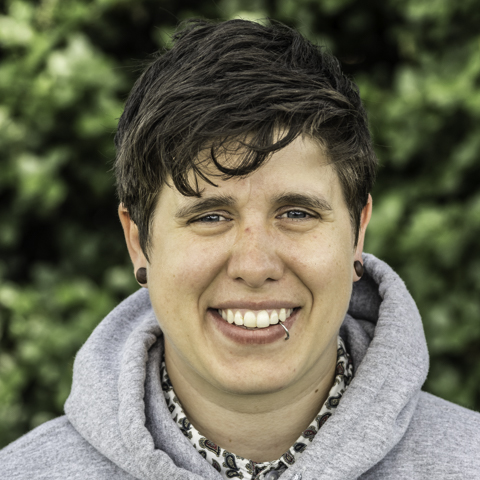 Whitney Bowman, MEH
Field Operations Manager
As a Project Manager, Whitney develops and manages ecological restoration projects for EarthCorps. Whitney is passionate about collaborating with stakeholders to develop ecologically healthy ecosystems.
Whitney has a BS in Natural Resources and Environmental Management and a Master's Degree in Environmental Horticulture from the University of Washington. In 2013, 2014 and 2016 Whitney was a crew member, crew leader, and field specialist right here at EarthCorps! Between time spent at EarthCorps, Whitney was a trail construction intern for the NPS, a trail construction supervisor for the USFS and a landscape technician for In Harmony organic landscaping.
Whitney enjoys typical PNW activities, such as hiking, backpacking, KEXP, and music events.