Spirit of Service
Dr. Martin Luther King Jr. proclaimed that "Life's most persistent and urgent question is, what are you doing for others?"
EarthCorps has seen a surge of community members wanting to give back.
In January and February 2017 more than 1,100 volunteers have worked with us to improve the health of our parks; a 30% increase from January and February 2016!
The work has implications far beyond the few acres of land. Yes, healthy urban forests filter our air, prevent flooding, and provide space for people to escape the bustle of the city. But there's more: The act of serving together unites people who are working side-by-side to better our city, our country, and our world.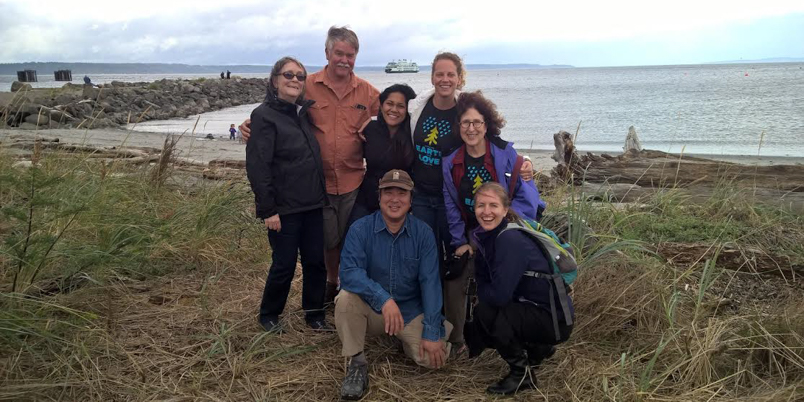 A dedicated EarthCorps volunteer and Puget Sound Steward, Sarah Gustafson, describes the power of volunteering well:
"It just feels a lot easier to talk with people when you and everyone else around is splattered with mud.

You don't have to be perfect. Instead, you laugh more quickly and breathe more deeply. Your smartphone is tucked far away because you can't grab it when tools and thorny brambles fill your hands. When a conversation pauses, you don't feel awkward, because there's a soothing rhythm to ripping out weeds, and a shared joy in holding a new baby plant.
Most importantly, you're all working toward a shared goal. You want to create a place for all kinds of creatures to enjoy — birds, bats, butterflies, fish, frogs, and other humans just like yourself."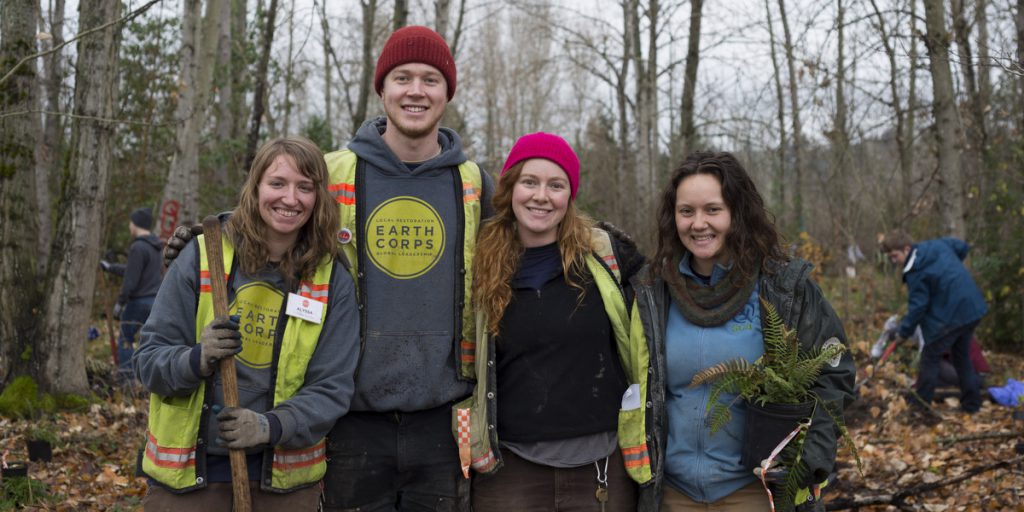 To accommodate everyone who wants to serve, EarthCorps has increased the size of many of our volunteer events and added new events to our calendar. Find an event on our new Volunteer Calendar, and invite your friends and family to get outside and give back with you.