Save The Bees: A Change Was Made Selling Lemonade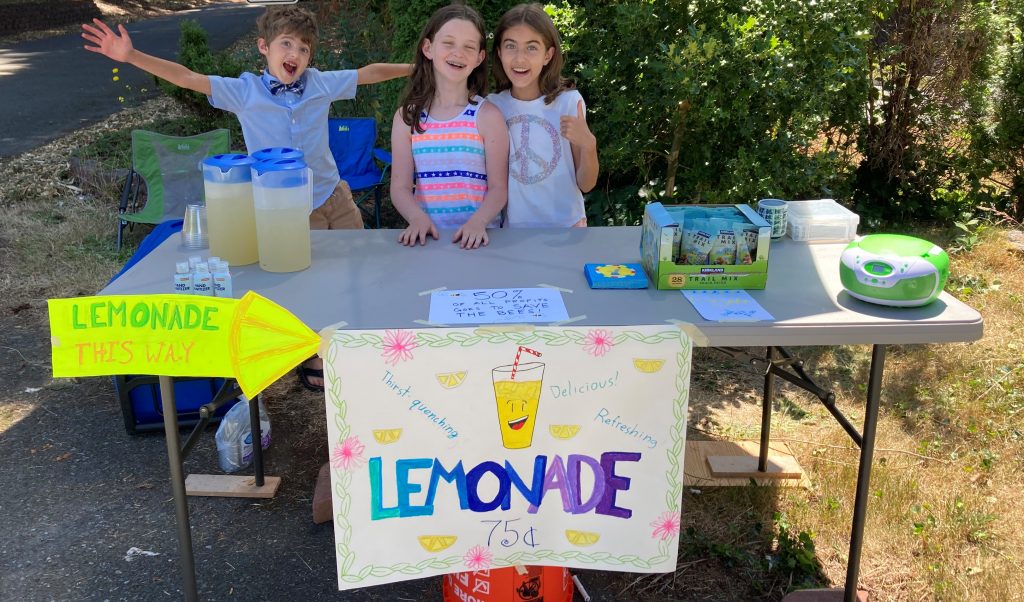 We are continuously impressed by the support from our community, and today we would like to thank some of our youngest and most creative supporters! On a warm summer day, the Valeri family kids set up an adorable lemonade stand and made a sign that said "50% of all profits goes to Save The Bees." Along, with selling a ton of delicious lemonade they raised $100 to support our work restoring pollinator habitat!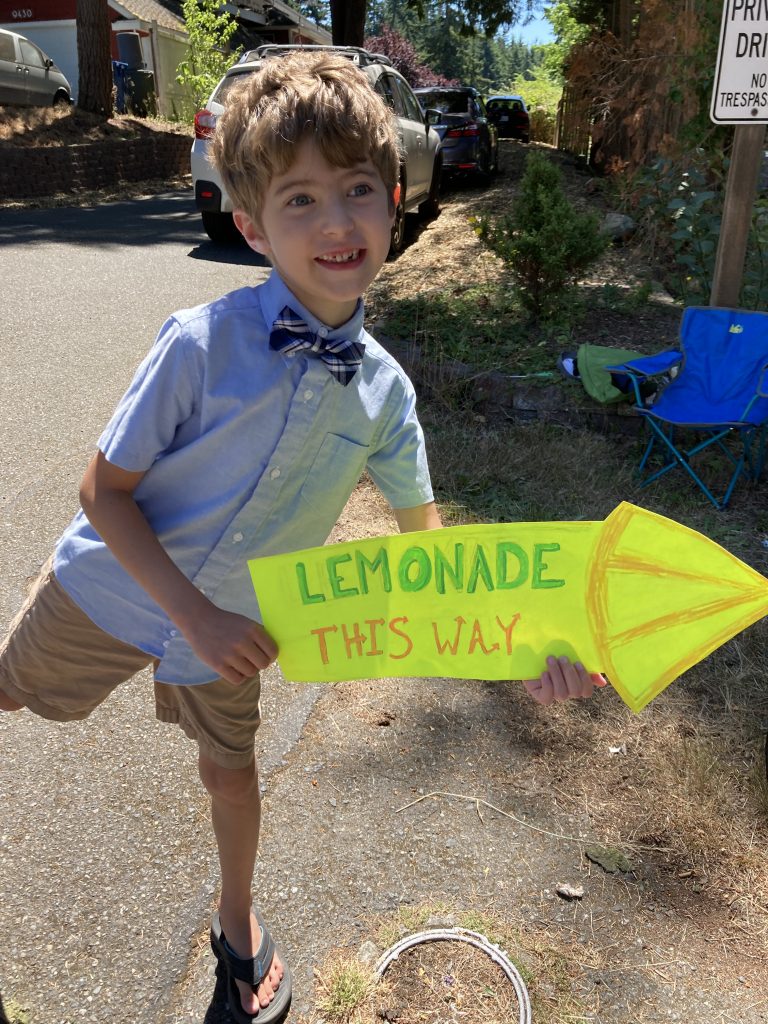 Huge thank you to the Valeri family's generous donation! We are so appreciative of the Valeri family for choosing to support EarthCorps, and we are grateful for our supporters of all ages! We are delighted to see that at such a young age these kids know the importance of "saving the bees" and how pollinators play a critical role in the health of our environment!
So, what's the buzz on pollinators all about? Hummingbirds, bees, butterflies, moths, flies, wasps, and beetles are examples of Pacific Northwest pollinators. They rely on the flowers of native plants for food and survival. As pollinators visit these flowers, they transport pollen from one flower to the next, enabling our beloved native plants to reproduce. Pollination is key to sustainable food production as nearly 35% of all human food crops are animal pollinated.
Unfortunately, many areas with the plants that pollinators need for survival are rapidly disappearing and being degraded. Many species of local pollinators are threatened and at risk of extinction. And, that's a threat to human sustainability and our communities, too.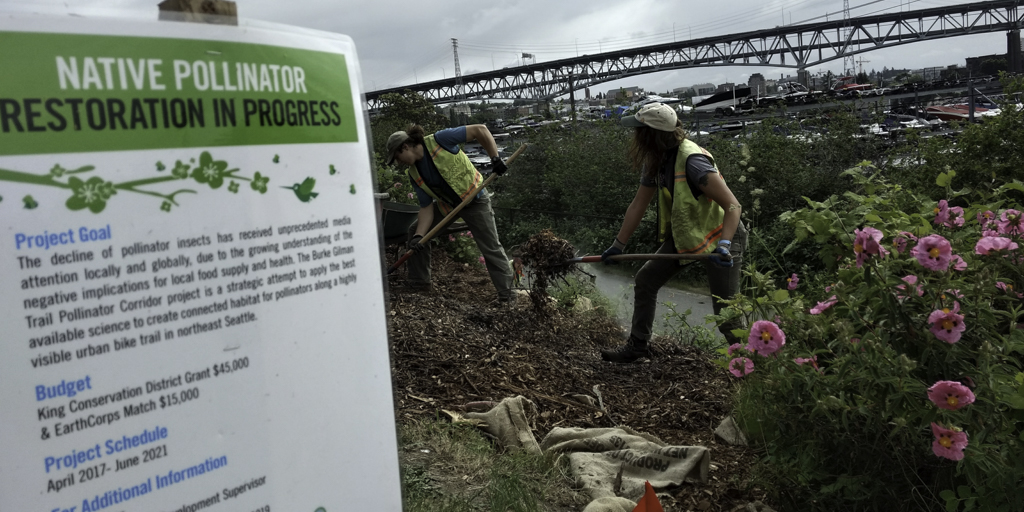 This is why EarthCorps' work– restoring native pollinator habitat around Puget Sound– is so critical. In recent years, EarthCorps crews have helped to develop natural areas that benefit both pollinators and people. We helped to convert 20,000 square feet of turf grass into a diverse and thriving community of pollinator-friendly native plants along the much-loved Burke-Gilman Trail near the University of Washington and Gas Works Park in Seattle. At King County's Brightwater Education Center, EarthCorps designed a demonstration rain garden based around showing native pollinator-friendly plants and wildlife habitat features. We also created the Native Pollinator Habitat Restoration Guide which is a how-to guide for practitioners of native pollinator habitat restoration in the Puget Sound region. Together, we can "save the bees" and help our environment thrive!