Planting a Forest
When I was a child growing up in Brazil, I saw an interview on TV about a guy who planted a forest. His work brought back wildlife and improved the water irrigation on his property. It was interesting to see the beautiful and impactful transformation of the land. My love for nature and the environment was growing, and I was inspired by him to someday plant a forest.
I had a tough time deciding what to study in college, but my love for the environment, and my dream to make the world more sustainable, took me to a Forestry degree in Brazil. During my time in college I learned what goes into managing a forest and the importance of all ecological aspects in a natural ecosystem.
My degree didn't give me everything that I was looking for.
I was looking for action, to really get my hands dirty and make change. It was because of that desire that I decide to come to Seattle in 2016 to work for EarthCorps as a Corps Member. Here I learned a lot about the Pacific Northwest ecosystems and about environment restoration within this region.
The work I did as a Corps Member inspired me deeply and I wanted to continue to challenge myself. My journey in Seattle wasn't over yet. I didn't want to see just the change in the land, but in the community too. This year I stayed on at EarthCorps and worked as a Volunteer Specialist.
As a Volunteer Specialist I've gotten to work with hundreds of volunteers at parks across Seattle. One of the parks is Discovery Park. Discovery Park is the largest city park in Seattle with a total of 534 acres. Before volunteers could get to work, we needed a plan. I had the privilege to create the restoration plan for some of the restoration zones at Discovery Park.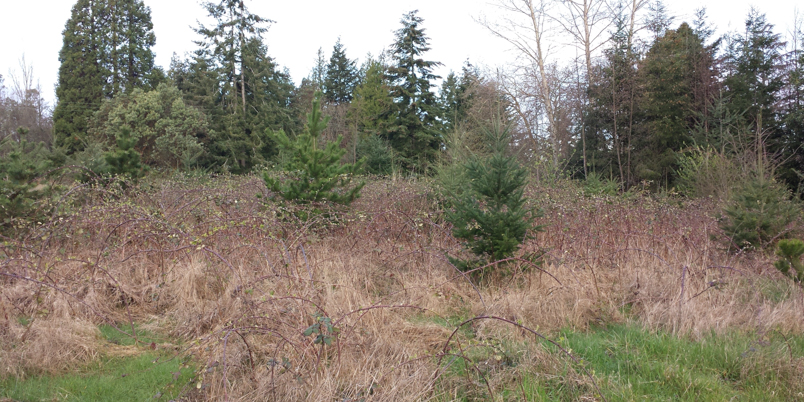 The Plan
The zone I was planning for was covered by blackberry and grass. Six years ago, Seattle Parks planted many conifers in the area, but they were being over crowded by the blackberry. It was going to take a lot of work to get the backberry out! Luckily, I had hundreds of volunteers to help! In fact, there were 742 volunteers who participated in the 14 volunteer events that I led there.
The first step of the restoration plan was to remove the blackberry.  So much blackberry! At one event in February the volunteers removed the largest blackberry root I have ever seen!
In May I was getting excited because things were looking good and I felt like we were on our way to a healthy forest.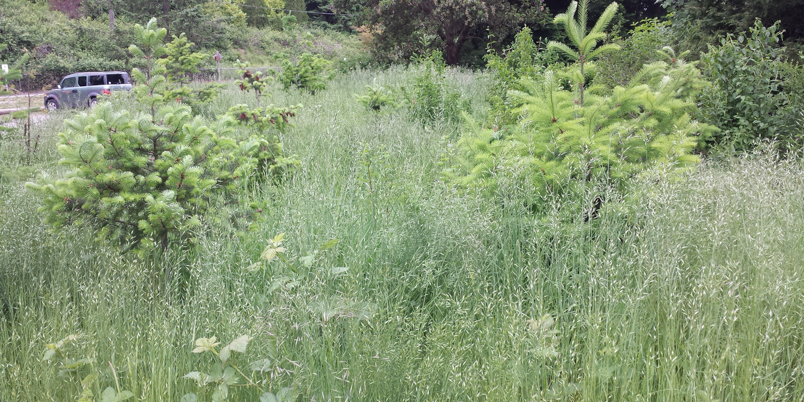 My excitement was dampened in June, when I went back after the spring rain. The blackberry and grasses were growing back.
As frustrating as it was to see the weeds come back, my supervisor assured me that this was part of the process. I needed to keep my hopes high and not let my disappointment get the best of me.
So we kept working! A lot of amazing groups of volunteers kept pulling out blackberries. They did a such amazing job that I couldn't believe we could get so much work done by the end of October!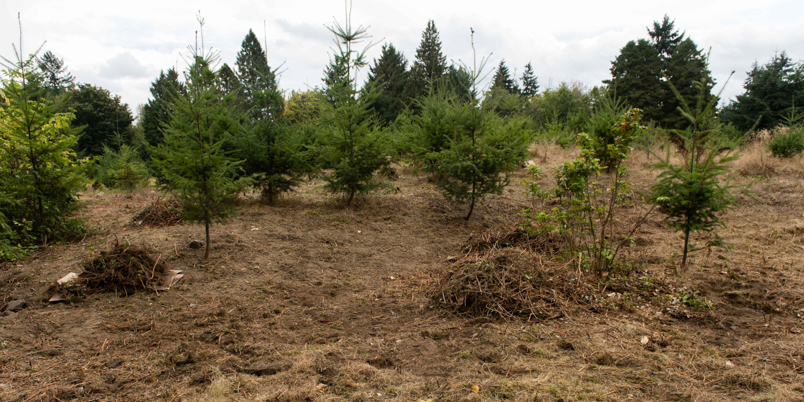 After all the removal, it was finally time to plant. November 4th was Green Seattle day and 120 volunteers planted almost 1,000 plants in the area! It was the start of my first forest!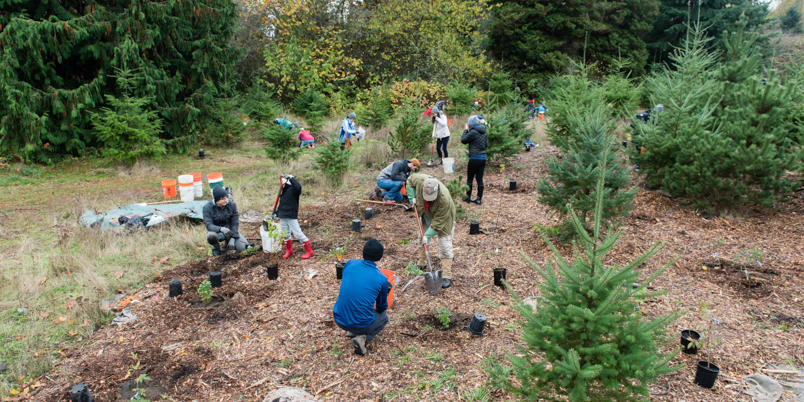 I am headed back to Brazil in December, so I won't be working at Discovery Park next year. I know some of the blackberries will grow back. But I trust that EarthCorps and many volunteers will take care of this new forest. Soon the trees will grow tall and will turn into the healthy forest I always dreamed of creating.
Ana is here in Seattle as an EarthCorps International Participant from Brazil. Learn about what brought other corps members to EarthCorps on our Meet the Corps page.