Volunteer Specialists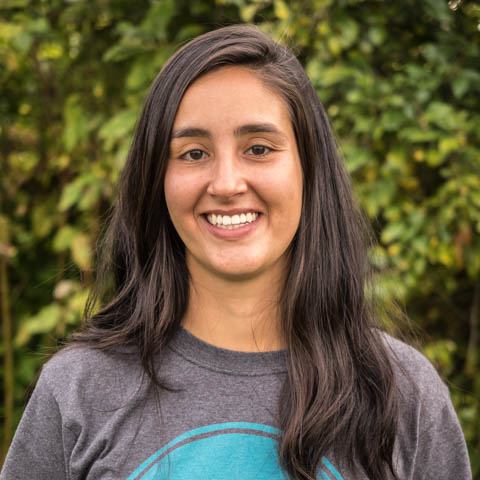 Ana Cristiana Andre
Brazil
Ana studied forest engineering in Brazil and did an exchange program in France.
"As a child, I always appreciated playing in the woods at my grandparents farm. My forestry degree made my love for the environment increase much more. When I found out about EarthCorps, I saw an opportunity to put my knowledge into action and to learn more about leadership, community engagement and restoration."
---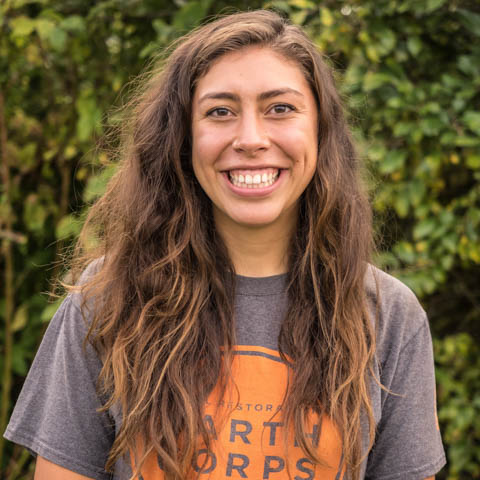 Quena Batres-May
Minneapolis, Minnesota
Quena graduated from the University of Kansas with a degree in Global and International Studies with an emphasis on Environmental Policy and human rights.
"My environmental interest was sparked through my desire to make a difference in the world and through the interconnected relationships between people and the world we live in. EarthCorps was a way for me to explore the environmental side of that while making a tangible difference."
---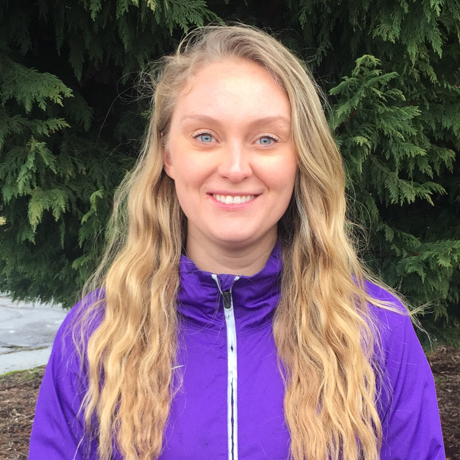 Lauren Beckley
Portland, Oregon
Lauren graduated from Washington State University with a BA in Environmental Science. She has worked with various volunteer and environmental education organizations in Oregon.
"Being raised in the Pacific Northwest definitely sparked my love and interest for the outdoors. I love being outside whether it was in my backyard or out hiking in the Gorge. As I finished school, I discovered that I wanted to share this love of nature with everyone around. EarthCorps' dedication to conservation, education and diversity drew me to Seattle and continues to teach and inspire me every day."
---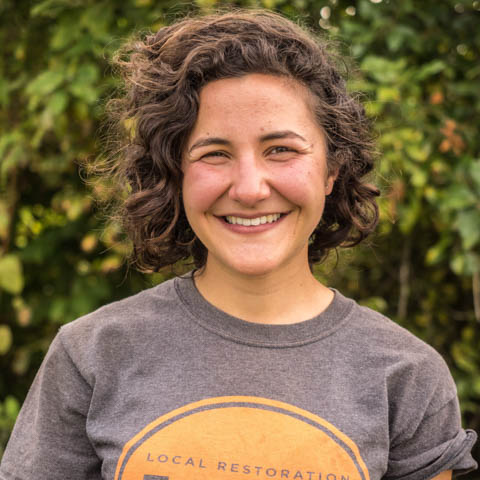 Natalie Izzo
Seattle, Washington
Natalie graduated from Macalester College in Minnesota with a degree in Environmental Studies. This past summer she worked as a naturalist with the Seattle Audubon Society
"I have a passion for the mountains, forests and waters of the Puget Sound region. I wanted to deepen this connection by working within the landscapes that I love so much. My family hosted international corps members in 2007 and 2010 so I knew the emphasis that EarthCorps placed on the environment as well as community and it seemed like a perfect next step for me."
---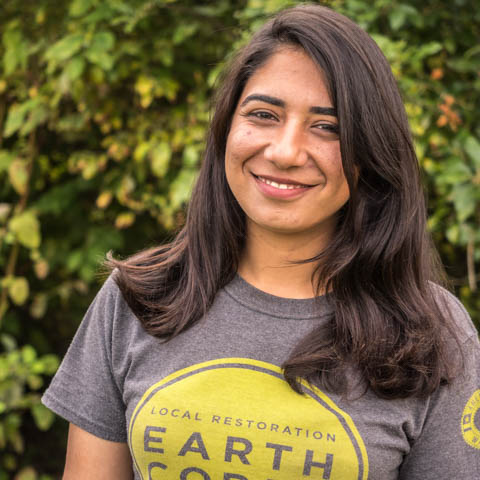 Anam Rathor
Pakistan
Anam earned a Masters in Environmental Science from the National University of Science and Technology in Islamabad Pakistan.
"I've always had a deep affinity for the environment and the outdoors. EarthCorps combines my academic interests with my love for the environment. It has given me the opportunity to apply my studies and experience to real life situations."
---
Crew Leaders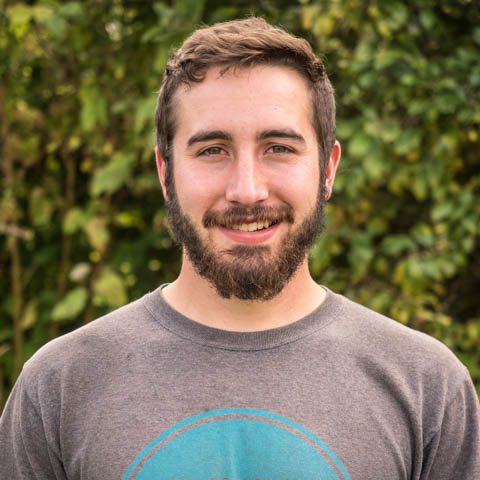 Zak Henry Bartholomew
South Carolina
Before coming to EarthCorps Zak spent three months volunteering with World Wide Opportunities on Organic Farms (WWOOF) in Spain and Costa Rica.
"My original spark for restoration work came from a vertebrate biology course I took in high school where we studied wildlife and their ecosystems in South Carolina State Parks. In college I became involved with our sustainability program and through that gained an appreciation for the role that our environment plays in those sustainable initiatives. My work through WWOOF prompted me to seek out other opportunities with a hands-on approach to learning about and improving the environment."
---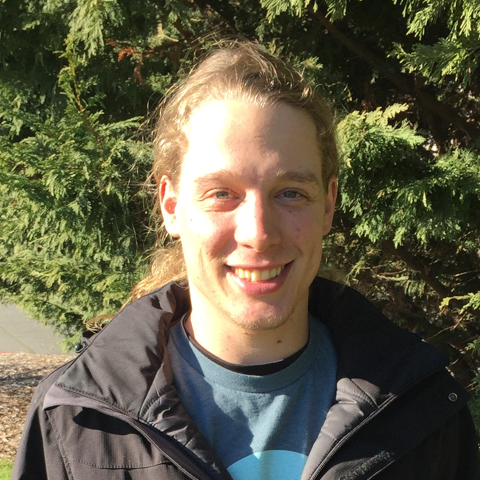 Cory Burk
Blaine, Washington
Cory earned a BA in Environmental Studies from the University of Washington. He joined EarthCorps shortly after graduating in 2012 and worked as a corps member through 2013. He is extremely excited to step into the role of a Crew Leader this year.
"My dedication to the environment began at the end of my time in High School when I took my first class about environmental issues. I knew that I wanted to be in the environmental field, but I was still narrowing down my options when I first heard about EarthCorps. I was so inspired by EarthCorps' work that I decided environmental restoration was the field for me, and I couldn't be happier with the choice!
---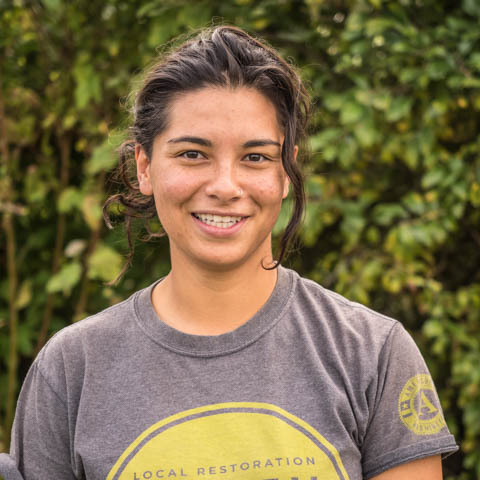 Lisa Kenny
Chicago, Illinois
Lisa receiver her BA in Environmental Science in 2014 and since then has worked with the Morton Arboretum in Lisle, Illinois. She has also worked closely with Chicago Wildsounds studying the link between soundscapes and ecosystem health.
"I feel most inspired when I am part of an intentional community whose values are incorporated in everything they do. I believe this type of environment evokes empowerment of the individuals, elevates the group's capabilities this mobilizing the lasting change we're all aspiring towards."
---
Alejandra Linares
Bolivia
Alejandra studied Environmental Engineering and volunteered at the Environmental Education Center in Bolivia for a year. She also volunteers at TECHO, a nonprofit organization working to eradicate the extreme poverty situation in Bolivia
"Ever since I was a kid, I loved the environment. I used to live in a small city and got to enjoy and connect with the nearby nature. My city is growing and is removing part of the forest. I wanted to do something about it, so I decided to improve my knowledge in environmental restoration with the help of my community. EarthCorps is prefect for me and that's why I decided to come here"
---
Sara Martinez-Cañavate Benitez
Sevilla, Spain
Sara studied environmental science in Spain. She was an EarthCorps international corps member in 2014 and is excited to be back as a crew leader.
"Since I can remember, I have always loved running without direction, jumping with no reason, and getting dirty without restriction. For that reason I wasn't surprised that I instantly connected with EarthCorps' mission. I cannot imagine a better way to help nature than helping to grow the new global generation of environmental leaders."
---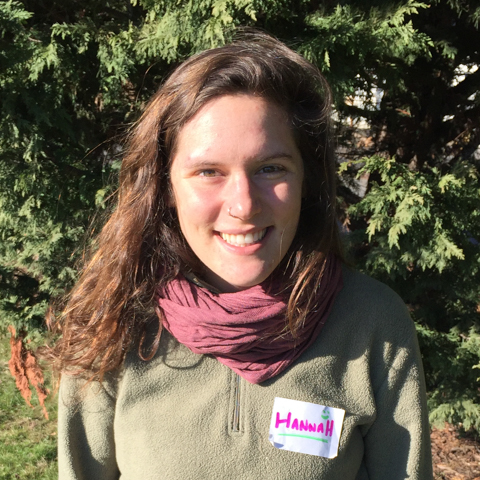 ---
Field Specialist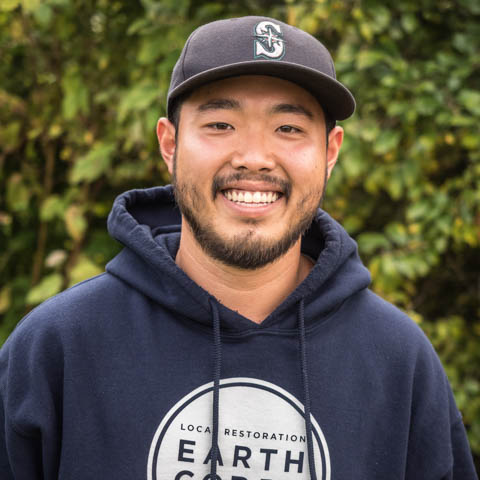 Minwook Park
Seattle, Washington
Minwook is a proud graduate of the University of Washington's School of Environmental and Forest Sciences.
"I decided to come to EarthCorps because I wanted to be apart of the budding ecological restoration field in Seattle and to apply the knowledge and skills I had obtained in graduating with my degree. I also came here to gain invaluable field experience, to build relationships with people from all over the world, and to build crucial leadership skills for the future. However, more so than anything else, I have an honest obligation and gratitude to service this special community and region that I have the privilege to call home."
---
Corps Members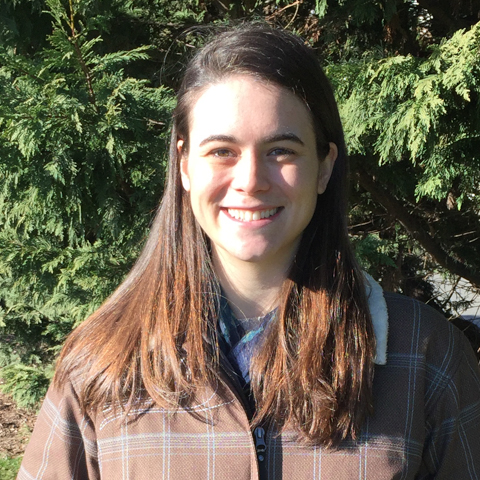 Lillian Baillie
Seattle, Washington
Lillian obtained her BA in Environmental Studies from the University of Washington. Her coursework concentrated in ecology and restoration. Lillian was fortunate to complete undergraduate research studying invasive species establishment in Pacific Northwest forests.
"Growing up in the Pacific Northwest, I had ample exposure to nature through hiking and backpacking. Through my academic career, I have learned about the value nature holds and felt a calling to better improve the environment around me."
---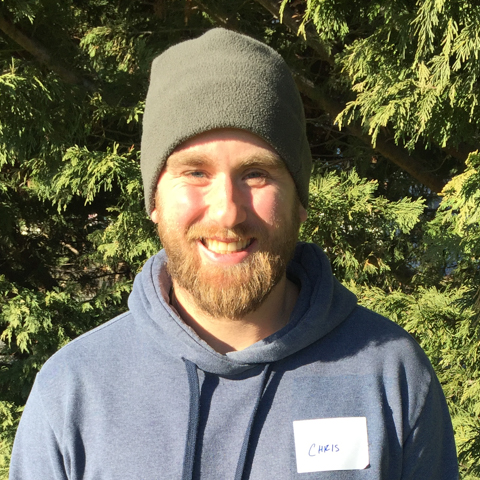 Christopher C. Berger
Philo, Illinois
Chris graduated from Illinois State University with a BS in Kinesiology, and the University of Kentucky with a MS in health promotion. This past year he volunteered at an indoor sustainable aquaponics farm in Kentucky.
"My interested in environmental restoration stems from the connection between an individual's health and their surrounding environment. I have a passion for outdoor activities such as running, cycling, and hiking. These interests, combined with the desire to learn the technical skills of environmental restoration, fostered my decision to join EarthCorps."
---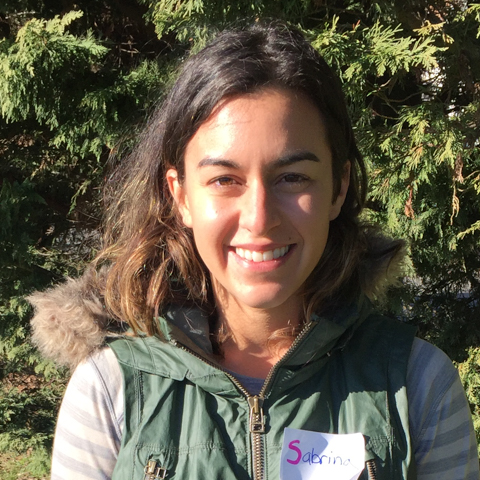 Sabrina Butt
Raleigh, North Carolina
Sabrina graduate with a degree in public policy from Duke University and served with the Utah Conservation Corps prior to joining EarthCorps.
"I've always loved the outdoors and nature. After working an office job for several years, I decided to pursue my passion for the environment and outdoors by joining the Utah Conservation Corps. From there, EarthCorps was an amazing next step and opportunity for me. Plus, Seattle is awesome and you know what they say, "the west is best!"."
---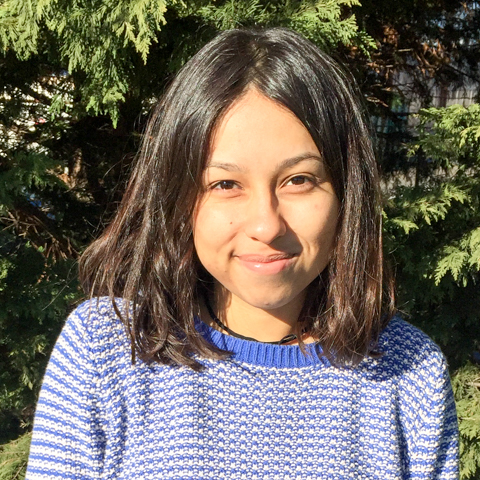 Siria Castaneda
Los Angeles, California
Siria studied Political Science at California State University. She served as an AmeriCorps member with City Year Los Angeles.
"I'm a person who believes that there is always room to grow. Having minor knowledge in environmental restoration, and witnessing climate change back home, I wanted to find ways in which I could make a change in our environment, as well as gain skills that I could take with me and utilize when my journey with EarthCorps ends."
---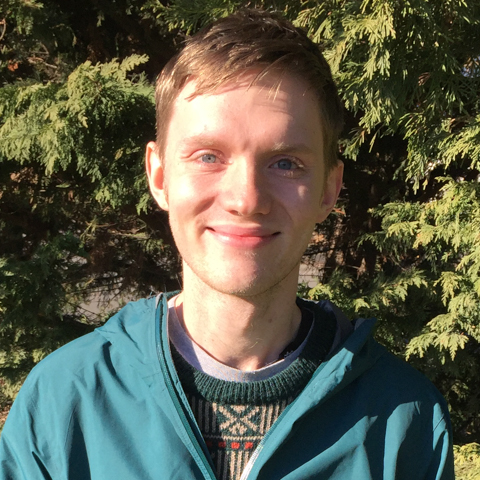 Sam Champlin
Seattle, Washington
Sam is currently in the process of pursuing a degree in Earth Science as a start to a career in conservation.
"I have a passion for great food, and I'm learning that great food is a result of a clean and healthy environment. EarthCorps is allowing me to help make such an environment a reality."
---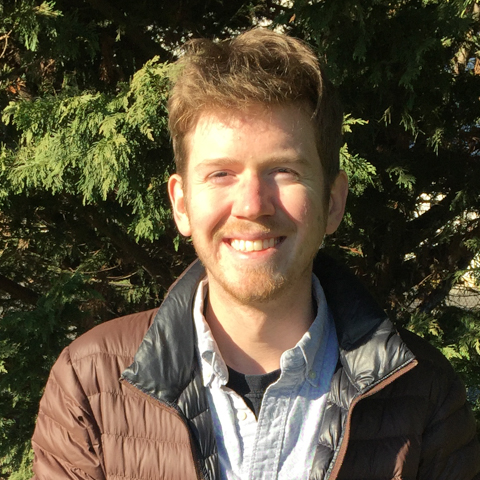 Landon Coates Welsh
Chicago, Illinois
Landon spent the last year building and maintaining sections of the Pacific Crest Trail.
"I'm an avid backpacker and all-purpose outdoorsman. I'm looking forward to giving back to a world that has given so much to me, and to pursuing a career in land stewardship."
---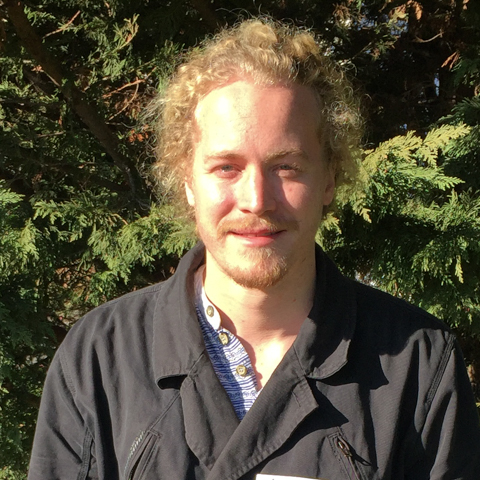 Marcus Heideman
Seneca, Kansas
Marcus spent last year as an AmeriCorps NCCC member where he worked in environmental restoration.
"I'm from a small community and spent a lot of time outside growing up. My service with AmeriCorps planting milkweed for Monarch Butterflies was an incredibly inspiring experience for me and positioned me for my time at EarthCorps."
---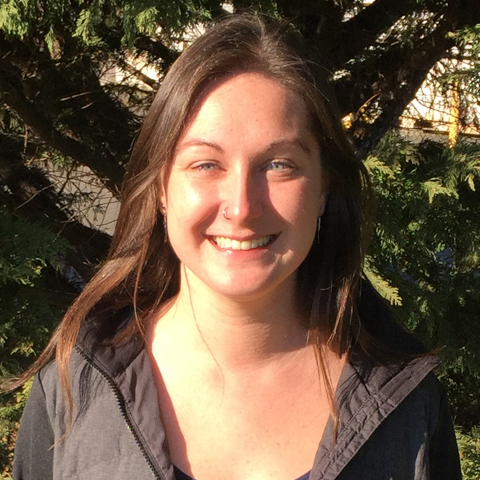 Kristin Holschbach
Plymouth, Wisconsin
Kristin studied communication at the University of Wisconsin – Oshkosh.
"When in doubt, volunteer it out… but literally. After graduating college I've been enrolling in AmeriCorps program including FEMA Corps and the Utah Conservation Corps. The conservation corps really sparked my love of being outdoors and I want to continue making the earth an awesome place everyone can enjoy!"
---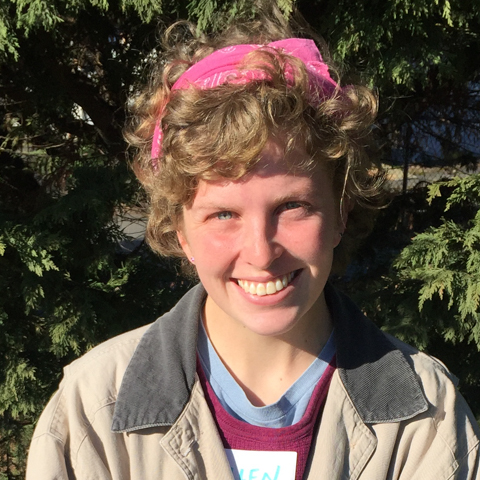 Ellen Hughes
Decatur, Georgia
Ellen obtained a BA in Biology from Ohio Wesleyan University.
"The connections between environmental justice and social justice becomes increasingly important to me as I continue to learn and deepen my relationship with nature. EarthCorps appealed to me as a way to interact intimately with the natural environment, as well with passionate and thoughtful people, so that I may keep learning.
---
Imani S Hunter
Milwaukee, Wisconsin
Imani spent a year serving as a City Year AmeriCorps member in Milwawukee, Wisconsin at the Urban Ecology Center.
"In high school, I joined a summer program that introduced me to urban agriculture and my hometown's ecosystem. EarthCorps allows me access to learn about new people and new ecosystems."
---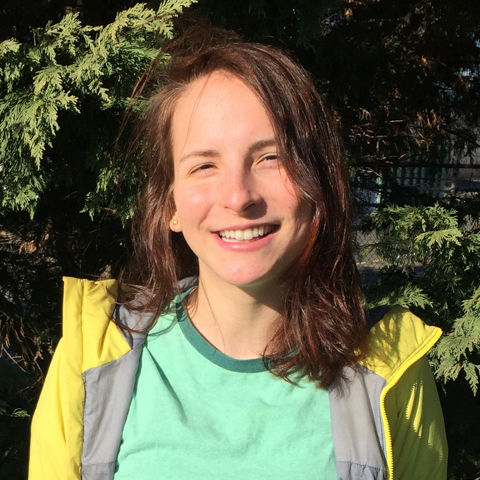 Gabby Kapa
Washington
Gabby has been a volunteer and youth ambassador with Washington Trails Association as well as completing the Wilderness Skills Certificate program at Bellevue College.
"Dirt has always been my favorite accessory since I was little, and environmental consciousness has always been a huge part of my life. I see EarthCorps as a great opportunity to develop my skills with fellow-minded people."
---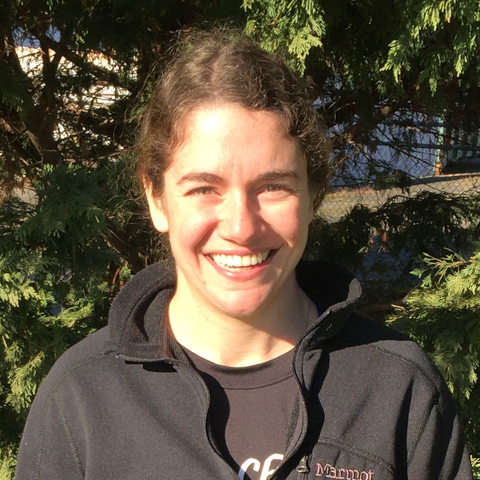 Nora Landri
Glenview, Illinois
Nora is a recent graduate from the University of Washington with a Bachelor of Science in Public Health.
"When I moved out to the Pacific Northwest, I discovered its beauty and just cannot wait to spend time working outside on this adventure with EarthCorps. I look forward to creating lasting relationships with team members through our hard work!"
---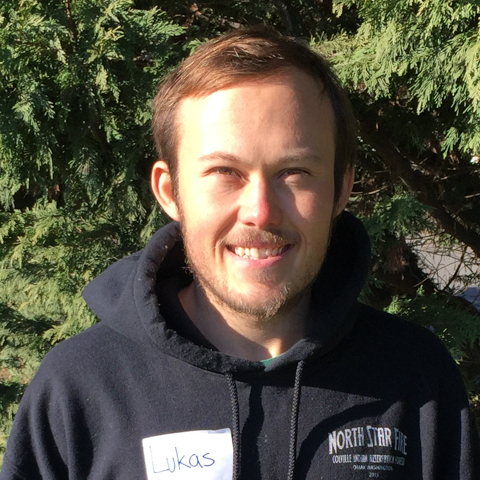 Lukas Morrison
Churchville, Virginia
Lukas graduated from Ferrum College with a BS in Environmental Science. He has worked at Northwest Youth Corps, AmeriCorps NCCC and Wildland Firefighting.
"I grew up enjoying the outdoors and volunteered often to help clean up areas around my hometown. Since college, I have been working for various organizations that practice environmental stewardship and have experienced a lot of great opportunities. I think that EarthCorps will be a perfect fit for my interest and goals to find a career in ecological restoration."
---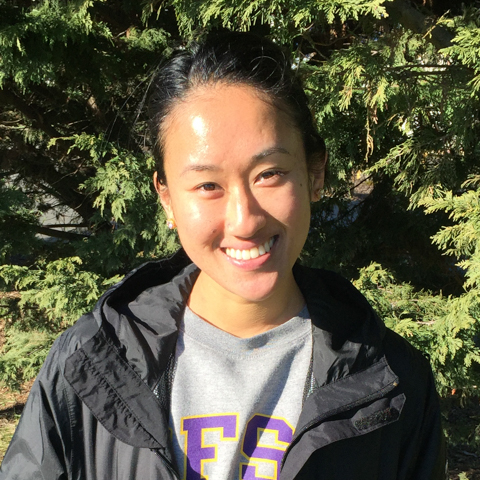 Linda Nguyen
California
Linda studied at San Francisco State University and earned her BS in business finance. Prior to EarthCorps, she completed a year of service with AmeriCorps NCCC based in Baltimore, Maryland.
"During my first year of service, I realized that my passion and true calling was out in nature and preserving our environment. Coming together with an organization like EarthCorps, where it is environmentally-focused and connects like-minded individuals through service, is the perfect position for me."
---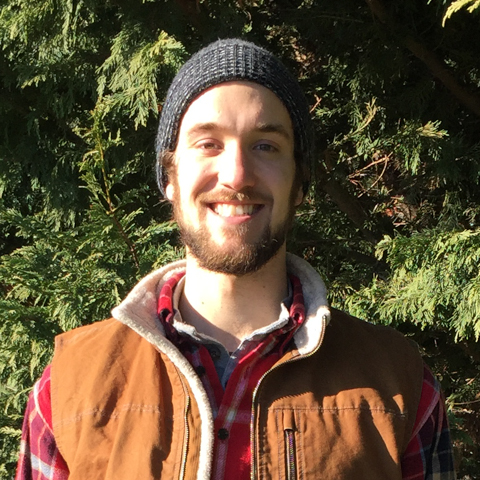 Eric Schoohs
Wisconsin
Eric graduated from the University of Wisconsin with a degree in Biology and Environmental studies.
"Growing up on an old farm in rural Wisconsin gave me an appreciation for nature and the community formed around it. Throughout my undergrad, I cultured this love of the environment into a passion for stewardship and service. I ultimately chose to come to EarthCorps because I want to leave something for future generations, but also am very dedicated to physical labor while I am still young."
---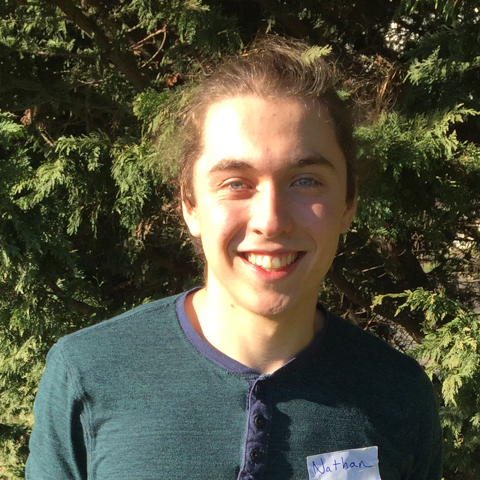 Nathan Seppi
Spokane, Washington
Nathan recently graduated from the University of Portland with a Bachelors of Arts in Philosophy. During his time at UP he completed a Field Internship
"My desire to do conservation for began with a love for nature coupled with a conviction to help create a more just world. Also, as a Christian, I personally view conservation as a way to love God through holding the commandment to "till and keep" the earth and live into responsible stewardship of God's creation. Thus, the choice to do EarthCorps is out of desire to bring us closer to right relationship with nature in doing so love God in that pursuit."
---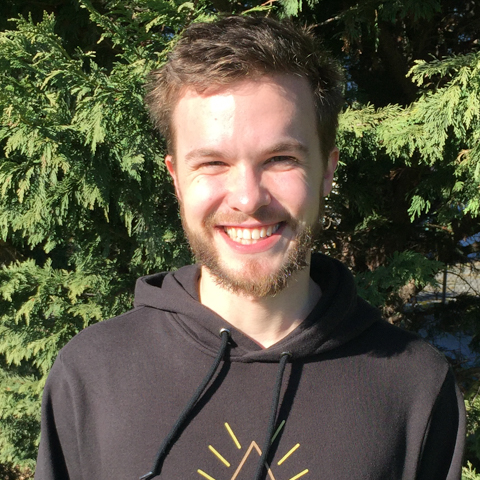 Ryan Strome
Columbus, Ohio
Ryan has attended Columbus State Community College working towards an associates of Arts degree. For the past six years he has proudly worked at the Grandview Heights Public Library.
I've always held the natural world in a high regard. As I've gotten older, I clearly see the urgency of human caused climate change. I hope to offset not only my own impact, but also the impact of others who are still learning and growing."
---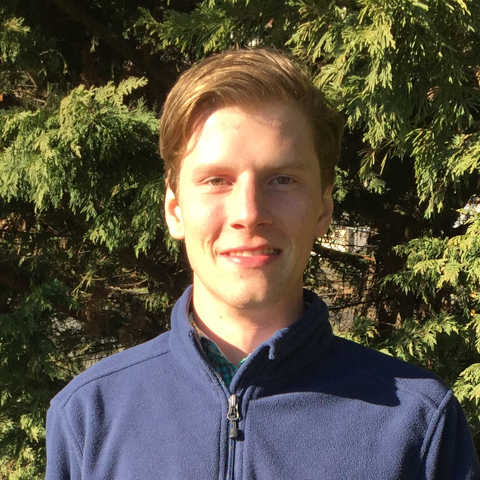 Jonathan Sullivan
Somerset, Wisconsin
Jon studied outdoor education and leadership at central Wyoming College. He worked as an environmental technician and researched the glaciers throughout the Wind River Range of Wyoming.
"My eyes were not opened to the fruitful life, while living sustainably, until I moved out to the west. I have found more connections the deeper I become immersed in the land and communities around me. EarthCorps is a perfect embodiment of this philosophy, so naturally I was drawn here."
---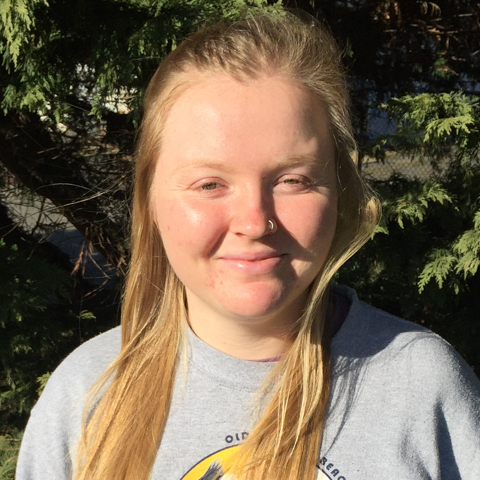 Mae Toohey
Old Orchard Beach, Maine
Mae graduated from Emerson College with a BS in Journalism and minors in Environmental studies and photography. She spent a year working for Appalachian Mountain Club.
"Learning about the rapid rate of degradation of earth's abundant ecosystems sparked my interest in environmental service, justice, and stewardship. I hope to apply skills I've learned revolving around environmental science policy and communications in the beautiful Puget Sound region."