Crew Leaders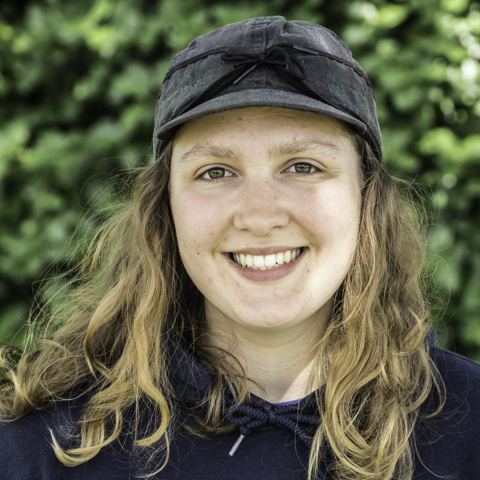 Madison Hayes
Midland, Michigan
Madison graduated with a BA in Environmental Studies and Sustainability with a minor in Biology from Northern Michigan University. Last year she served as a Crew Member at EarthCorps.
"Enjoying Michigan's woods and waters made me want to put my professional efforts toward protecting and improving natural environments. Our landscapes are an important extension of our communities that need to be cared for. After serving as a crew member at EarthCorps last year, I felt compelled to take on a leadership role and help build the community I found to be so special last year, and to share the beauty of the PNW and restoration with new folks."
---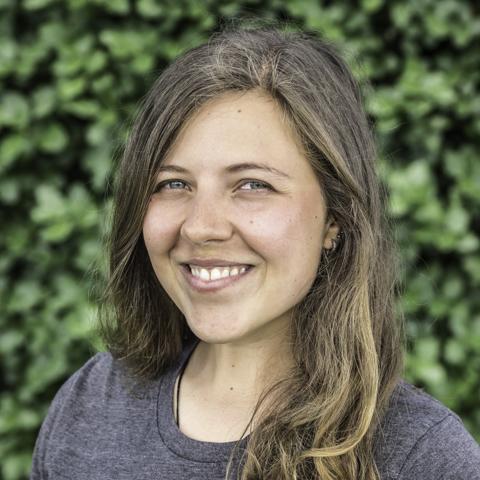 Athena Jones, MS, EIT
Jersey Shore, New Jersey
Athena has worked on a variety of environmentally focused projects in stormwater management, environmental contamination, and restoration. She has her BS and MS in Environmental Engineering and from the University of Miami in Florida.
"I love everything outdoors, especially connecting people to wildlife. I am happy to serve at EarthCorps because I believe in a holistic approach to environmental public health."
---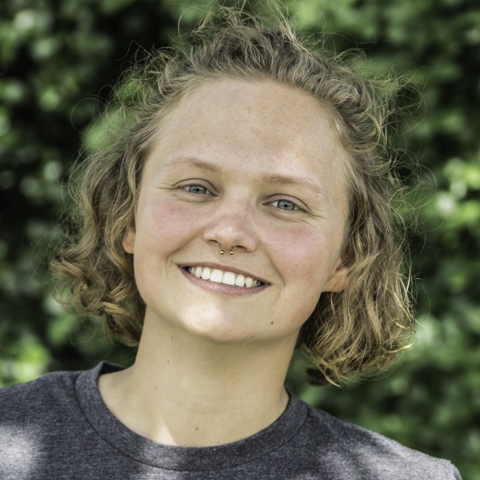 Lisa Meister
Manhattan, Illinois
Lisa worked at a private restoration company in the Great Lakes region while studying sustainability sciences. After graduating she joined a conservation corps where she participated on a trail crew and monitored Chinook salmon habitat.
"Since childhood, I have always been happiest while in the outdoors. I want to help protect the environment and share that joy and concern in my adult years. I've joined EarthCorps to collaborate with like minded individuals and explore the Pacific Northwest."
---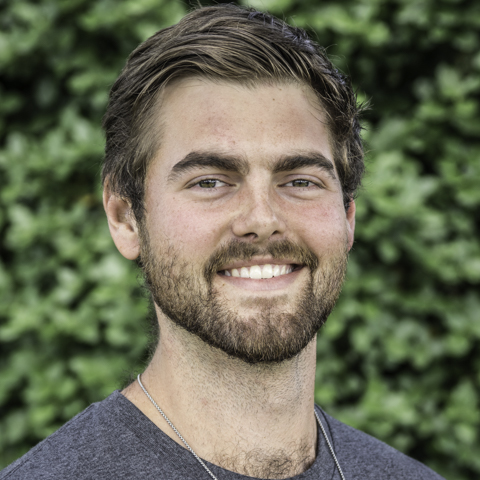 Michael Rockwell
Wixom, Michigan
Michael studied wildlife conservation and evolutionary ecology at the University of Michigan. Last year her served as a Crew Member at EarthCorps.
"I think we need people to bridge the gap between research and action. EarthCorps has been the perfect way to apply my knowledge and get my hands dirty with people passionate about creating real, long-term sustainable change."
---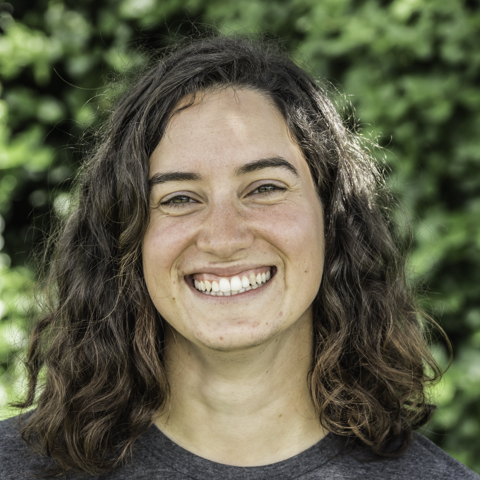 Lauren Vorona
Costa Mesa, California
Lauren graduated with a degree in Chemistry from Whitman College. Last year she served as a Crew Member at EarthCorps.
"I appreciate the outdoors and enjoy building community with people. EarthCorps gave me the opportunity to do both."
---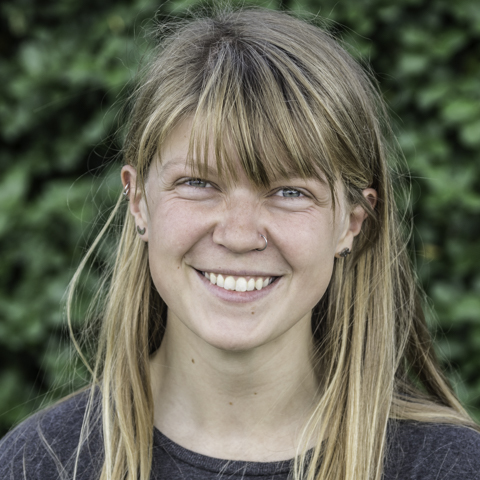 Rachel Heineman
Brooklyn, New York
Rachel has always been drawn to outdoor work – from a high school trail crew, to geological fieldwork, to interning as  backcounty ranger at Canyonlands National Park. As an EarthCorps crew member in 2017 she built confidence working in pacific northwest restoration, and now as a crew leader she is excited to share her passion and enthusiasm with other young leaders.
"Growing up deep in the city, I always yearned for the sense of beauty and freedom I found in visits to the mountains of upstate New York. Once I finished school, I was able to turn a sense of despair at the present environmental crisis into action with EarthCorps where I've found an incredible community while living and working in deep relationship with our natural world."
---
Volunteer Team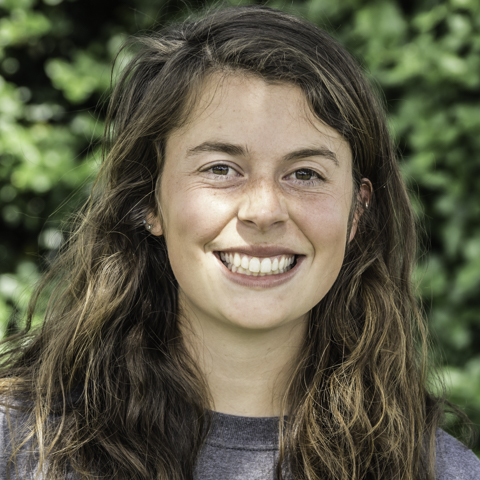 Nicolette Burtis
Salem, Oregon
Nicolette graduated with a BS from Chapman University in Environmental Science and Policy. Since then, she worked as an interpreter at the Tillamook Forest Center and served as an AmeriCorps member with Our City Forest in San Jose, CA.
"My interest in the environment and science was sparked in third grade by my teacher Mr. Tucker who inspired me to be curious about the natural world. Since college, I've been interested in environmental education and the connection between urban communities and nature – this led me to EarthCorps!"
---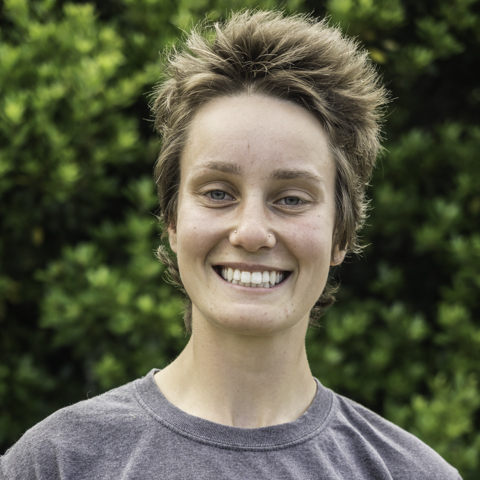 Emma Hersh
Philadelphia, Pennsylvania
Emma graduated from the New School with a self-designed degree in Education, Gender, and Environment. She worked at mobile food markets, as a bike messenger, farmer, and last year she served as an EarthCorps crew member.
"I work at EarthCorps because I feel a responsibility to serve the earth and am eager to learn about how EarthCorps engages volunteers in restoration of our cities' parks."
---
PATRICIA LABITORIA
The Philippines
Pat worked as a volunteer for Mariam College's Volunteer Mission after graduating with a BS in Environmental Planning and Management. She worked at Philippine Green Building Council and then at a Biodiversity Management Bureau.
"I live in the Philippines surrounded by the mountains, seas, lakes, and wetlands. All our islands are filled with biodiversity found nowhere else in the world. I joined EarthCorps to learn more about hands-on environmental restoration so that I can help the biodiversity in the Philippines flourish."
---
Adam Nebenzahl
New York City
Adam served as a crew member at Excelsior Conservation Corps in New York, and as a Agroforestry Specialist with the Peace Corps. He has a degree in Environmental Policy from University at Buffalo.
"My environmental interest came from a young age going to summer camps. I started college as an Engineer major for three semesters, but switched to an environmental major and haven't looked back. I joined EarthCorps because I wanted to move west and continue my environmental stewardship."
---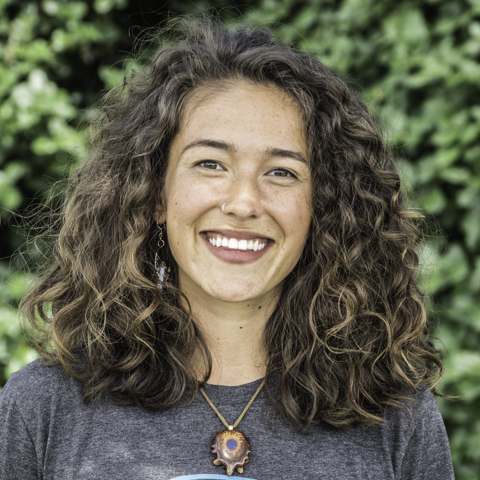 Skye Pelliccia
South Carolina
Skye graduated from the College of Charleston with a degree in Geology, Environment, and Sustainability. She was an avid member of geology club and outdoors club. She has been active in many environmental driven movements and protests in the south.
"I spent a good portion of my childhood on my tribe's (Tuscarora Nation) reservation where I was taught an appreciation for Mother Nature. There, I also witnessed the society implications that a deteriorating environment can have on a community – my family left the reservation when I was at a young age because of this. 'The Earth does not belong to us, rather we belong to the earth.'"
---
Field Specialists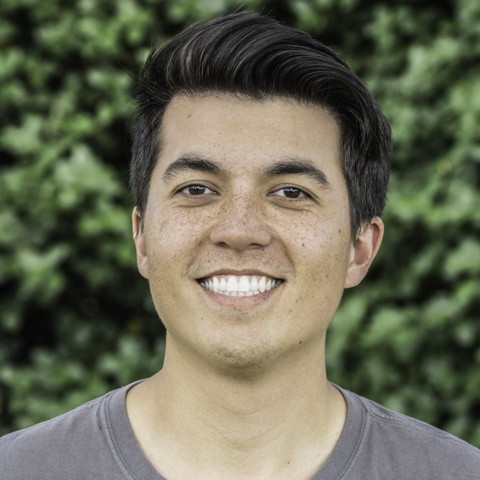 Kyvan Elep
Redondo Beach, California
Kyvan graduated from Chapman University with a BS in Environmental Science and Policy with minors in Secondary Education and Business Administration. His previous work experience includes positions as a Research Assistant in a Wetland Biogeochemistry Lab, Education Outreach/Field Resource technician at Devils Postpile National Monument, and a Natural Resource Assistant with Scenic Hudson Land Trust.
"I was first interested in the environmental field when I met the Department Head of Environmental Science my first semester at college. I was originally a Business major, but quickly realized how passionate and dedicated people in the environmental field are and wanted to be part of this community. I found EarthCorps where I could really tell everyone in the organization had something awesome to offer to the PNW's environment as well as their global impact"
---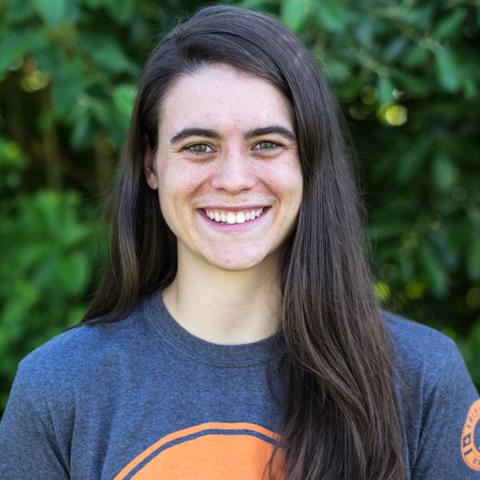 Lillian Baillie
Bellevue, Washington
Lillian studied Environmental studies at the University of Washington. She was an EarthCorps crew member in 2017 and has worked as a crew supervisor for the City of Bellevue.
"My personal connection to the beauty of the PNW landscape motivated me to pursue a career in the conservation of natural areas. I am excited for the opportunity to continue learning and working towards the preservation of indigenous flora and fauna."
---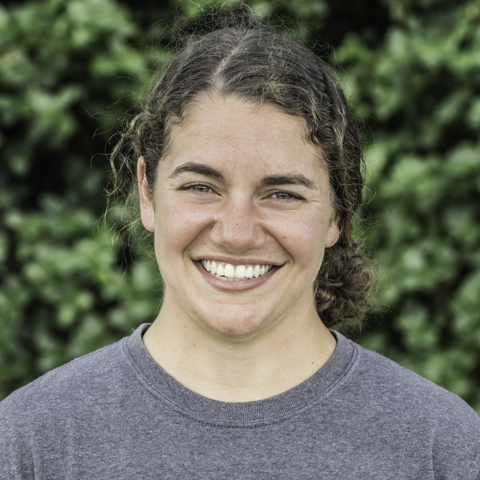 Nora Landri
Glenview, Illinois
Nora studied public health at the University of Washington and then served as a crew member at EarthCorps.
"I am interested in the connection between community health and environmental health. I love the way that spending time outside provides a space for people to form connections and relationships with eachother."
---
Corps Members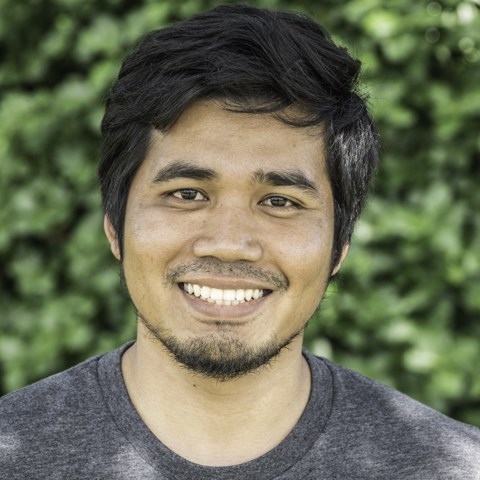 Robert A. Arangorin Jr.
Palawan, Philippines
Robert graduated with a degree in forestry and served as a senior field officer in an environmental NGO working on sustainable community development in Palawan.
"I live in a country of biodiversity that is found nowhere else in the world but is under threat from unsustainable exploitation and development. It led me to study forestry and join an environmental NGO to help create a sustainable future for my country. I joined EarthCorps to learn environmental skills and to share my experience in environmental work in my country."
---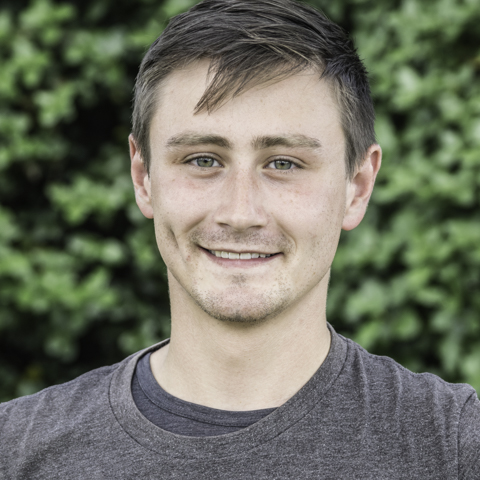 Robert Bentson
Tampa, Florida
Robert studied Environmental Biology at the University of South Florida.
"I am looking for people who have similar values and interests as myself, and looking for ways to spread positivity and love in the Pacific Northwest."
---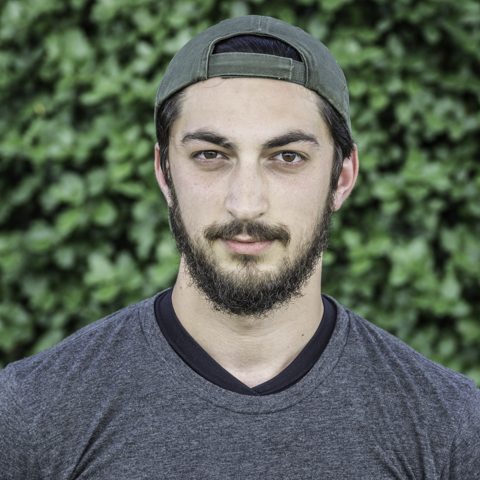 Vakhtang Chkhitauri
Gori, Georgia
Vakhtang worked for the Trans Caucasian Trail organization that makes trails across the Caucasus for tourists and hikers to be able to have safe and secure access to beautiful and remote areas of the Caucasus.
"I have always appreciated and been thankful for nature and its beauty and want to serve its wealth. The Trans Caucasian Trail gave me a good opportunity to be helpful to nature. TCT needs new, well-trained leaders for future improvement. That's why I wanted to get trained at EarthCorps—to apply all the skills and knowledge that I will gain here when I return to the Trans Caucasian Trail."
---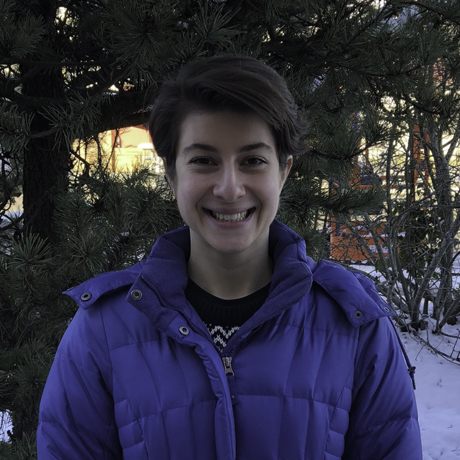 Amy Cirio
St. Louis, Missouri
Amy has a BS in biology from Lindenwold University. She has volunteered at Shaw Nature Reserve in Missouri, and completed an internship at the Litzsinger Road Ecology Center.
"I turned my focus toward the environment during my second year of college when I learned about the profound negative impact humans had on the planet. Later in college I leaned about ecological restoration and knew it was my calling. I came to EarthCorps to learn and practice restoration techniques and to become a stronger leader so I may one day lead my own restoration program."
---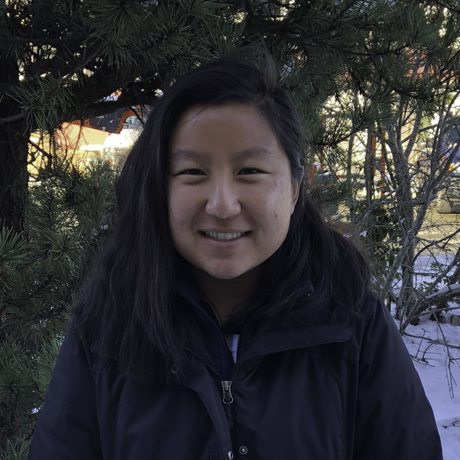 Sara Desmond
Evanston, Illinois
Sara has a degree in Biology with a natural resource conservation minor. She has assisted with restoration work in the Chicago area through the Shedd Aquarium's Great Lakes Action Days, and has contributed to research on Bur oak trees through Morton Arboretum.
"I grew up near Lake Michigan and always spent my summers at the beach or playing outside. I have always been really appreciative of the services that the environment provides and am excited to begin working on restoration projects to protect the environment."
---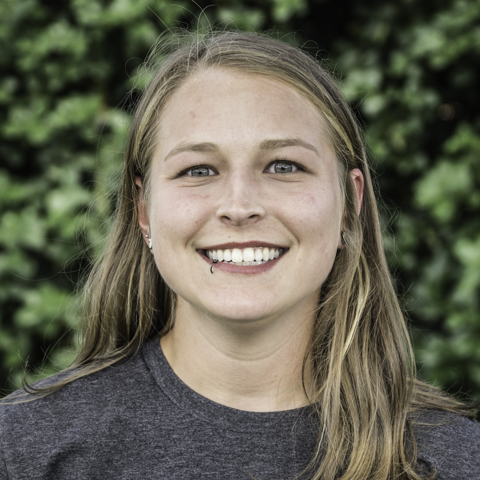 Beth Fancher
Seattle, Washington
Beth graduated from the University of Washington with a BS in Environmental Science and Resource Management: Restoration Ecology and Environmental Horticulture. She completed her restoration ecology capstone project with the Green Kirkland Partnership and has served as an environmental restoration volunteer with the Mountains to Sound Greenway Trust.
"Growing up in the Pacific Northwest I developed a love and appreciation for nature. Understanding the importance of natural ecosystems and being aware of the damage and destruction that humans have inflicted upon them compels me to participate in environmental stewardship. My ambition is to have a career in ecological restoration and I believe that serving with EarthCorps is a terrific opportunity to gain relevant experience and leadership skills."
---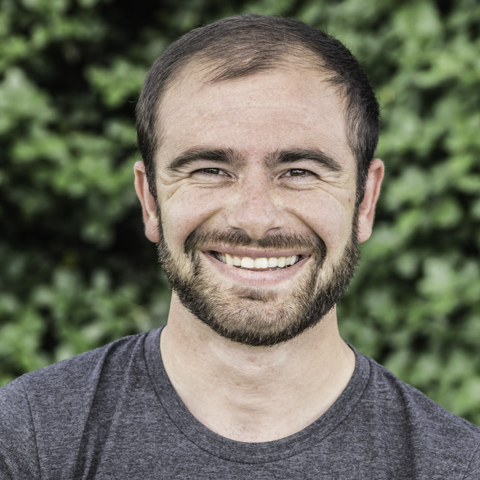 Rati Gelashvili
Georgia
Rati has a Bachelor's degree in applied ecology and is now working towards a Master's degree in environmental resource management. He works at the National Botanical Garden of Georgia as chief specialist in the Plant Conservation department.
"I think EarthCorps will give me the opportunity to develop, to visits different landscapes, to test my abilities, and to learn more about new conservation methods.
---
Annie Gencay
Michigan
Annie graduated from the University of Michigan with a degree in Public Health and goals to improve community health through outdoor recreation.
"After hiking the PCT in 2017, I realized my true passion was the outdoors. I hope to protect the environment and promote outdoor recreation and stewardship, while giving back to the outdoor spaces that have changed my life."
---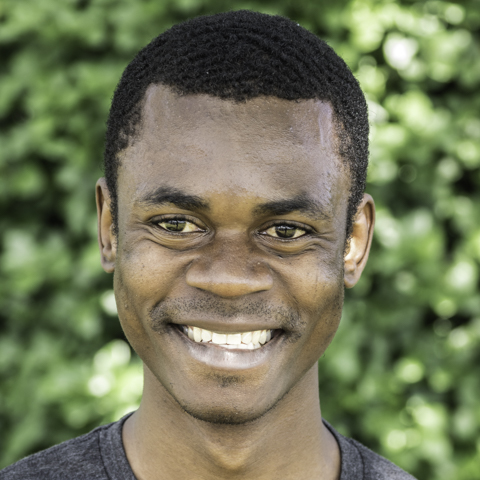 Rick Gethro MaCojoux
Haiti
Rick has a Bachelor's degree in agriculture and has worked for Meds & Food for Kids as the Agricultural and Research Program Specialist. He is working towards a Master's degree in Urban Agriculture and Green Cities in France.
"I am always fascinated by nature. I have worked in environmental management, and environmental protection is my main focus for my graduate program. This experience with EarthCorps will enable me to develop the skillset to better serve my country in terms of environmental planning."
---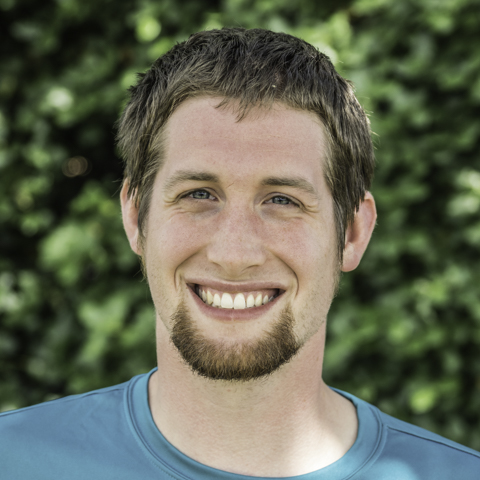 Sean Gilluly
Federal Way, Washington
Sean has volunteered with EarthCorps at various work parties since he was 12 years old. He has a degree in Environmental Science and has lead volunteers with Nooksack Salmon Enhancement Association.
"I am passionate about ecological restoration and dream of becoming a restoration project designer. I believe that restoring our ecosystems directly benefits human societies. Hopefully my experience at EarthCorps will launch my career physically and mentally whip me into shape".
---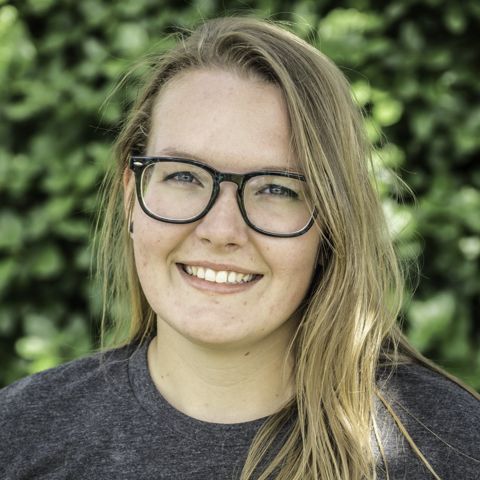 Mahleah Grant
Omak Washington
Mahleah has a BA in environmental Studies with a minor in Ecological Restoration. She has recently worked on a restoration project to restore a quarter acre of North Creek forest in Bothell, Washington with the City of Bothell and Friends of North Creek Forest.
"With the political climate full of denial and the continued degradation of the environment, I feel restoration is the light that keeps me motivated and full of hope. I feel energized working with others who want to preserve nature, and from being part of a positive team where we see tangible results. Restoration is something I am passionate about and the community that is built through stewardship."
---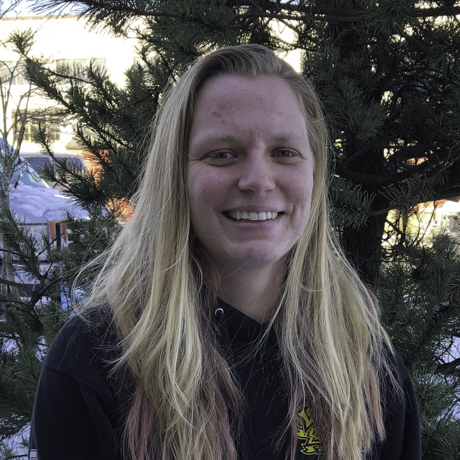 Jennifer Hakala
Nevada City, California
Jennifer has a BS in Environmental Science with an emphasis in ecological restoration. She has had numerous field work experiences working on sand dunes, redwood forests, and freshwater habitats and beyond.
"I took Earth Science in community college and loved everything about our planet! Environmental degradation made me choose my major to act for our earth and the benefit of society and nature together.
---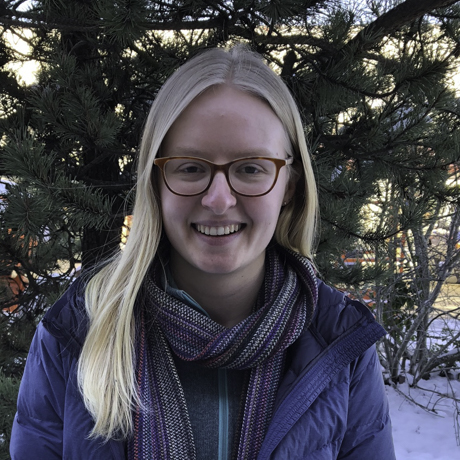 Anna Hammond
Kenmore, Washington
Anna graduated with a BS in Biology from the University of Washington Bothell. She spent six months serving as an AmeriCorps member in central Minnesota working to restore native prairie land with The Nature Conservancy.
"An incredibly memorable weekend spent backpacking through the Hoh Rainforest in Olympic National Park left me feeling confident that I wouldn't feel truly fulfilled with my work unless I were working outside, giving back to the stunning greenspaces I've been so fortunate to grow up exploring in. This experience propelled me down a path into conservation work and after serving as an AmeriCorps member in Minnesota restoring native prairie lands I became confident this was the field I belong in. I found EarthCorps where I Could continue serving in restoration work and do so in the lands I grew up in."
---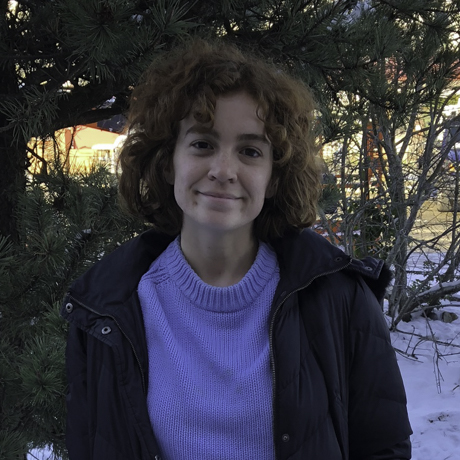 ---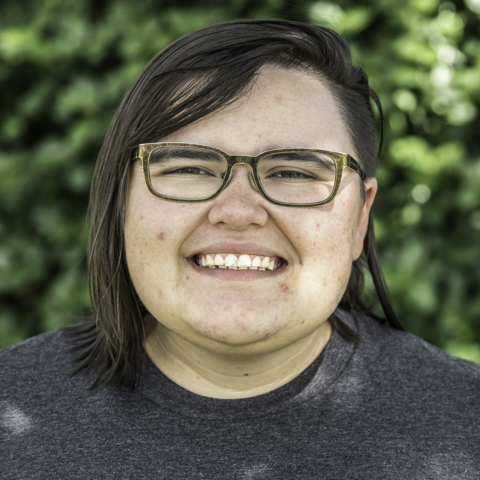 Sarah Johnson
East Texas
Sarah graduated from Parks Law Enforcement Academy an is a certified Park Ranger for the National Park Service. She also was a park attended for Minneapolis City Parks.
"My senior year of high school I took an environmental science course at a local college. In this course I learned about sustainability and restoration and became passionate about the possibility of preserving the environment. EarthCorps is my dream because I will gain leadership skills while also learning restoration through action."
---
Emily Jones
Pound Ridge, New York
Emily studied Urban Studies at Brown University and also spent a summer with Bedford Audubon in their native plant garden.
"At EarthCorps, I get to work outdoors and gain a deeper understanding of our role in the environment while also engaging others to do the same. I love the sense that we are building community through restoring our natural habitats."
---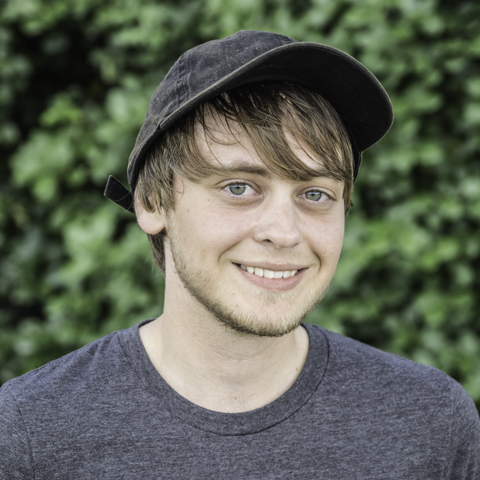 Kaz Jones
Pacifica, California
Kaz has a BS in Ecology and Evolutionary Biology from the UC Santa Cruz. He was a Docent the Seymour Marine Discovery Center in Santa Cruz.
"Growing up in a beach town in the Bay Area, environmental conservation and stewardship in urban areas was always at the forefront of my mind. Through EarthCorps I hope to translate this passion into skills and knowledge I can spread where ever I go."
---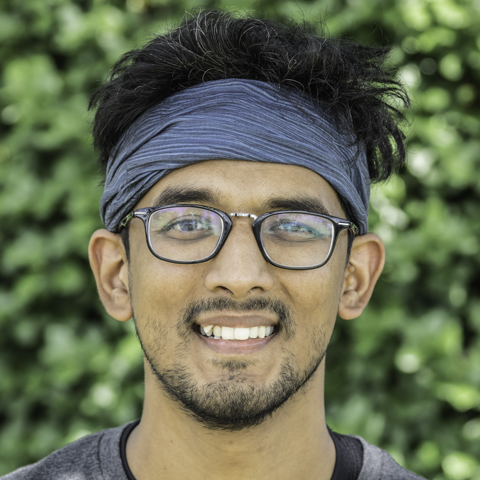 Sunny Joshi
Dehradun, India
Sunny holds a Master's degree in Environmental Science with a focus in Himalayan geo-botany. He has worked with local communities and governments for conservation of wildlife and natural resources.
"When I was a kid, I saw my grandfather planting a mango orchard; back then I didn't know it's worth. My grandfather isn't around anymore, but his mango orchard is thriving. He wasn't planting the orchard for himself, he was planting the orchard for us. He taught me why it is important to pass on the gifts of mother nature to future generations. EarthCorps is doing the same thing. Protecting the native vegetation and planting more for the future generations."
---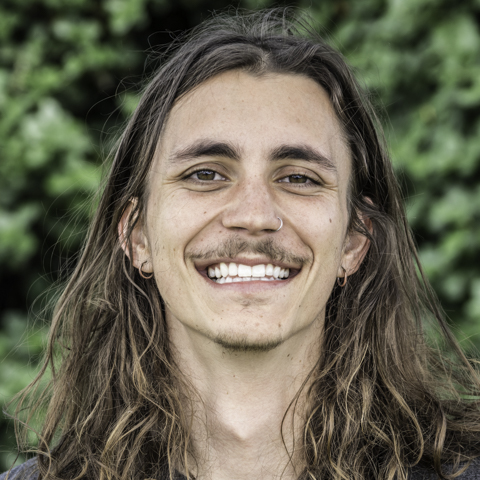 Shane Juretic
Myrtle Beach, South Carolina
I've always enjoyed the environment and am excited to come to EarthCorps and learn more about the Pacific Northwest and all I can do to keep it healthy and enjoyable.
---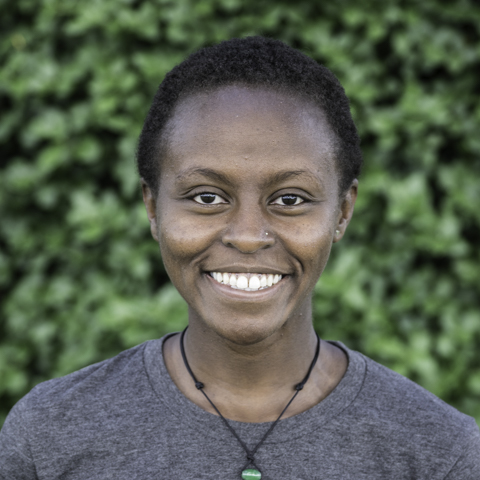 ---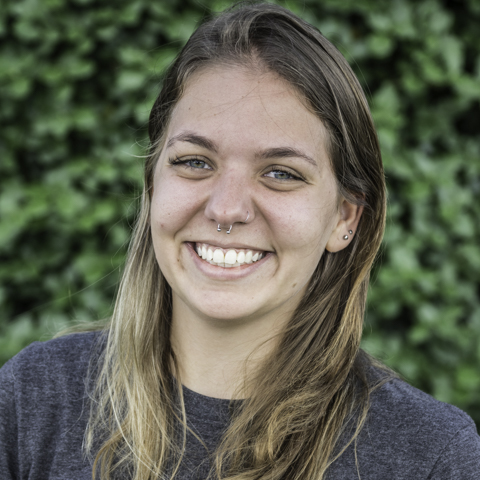 Yousra Makanse
Brazil
Yousra worked as a project manager at "Say Hi to Sustainability" in Norway, a project funded by the Norwegian Peace Corps that aimed to foster sustainability at Hosteling International hostels. She has a Master's degree in Tourism Management and has worked/studied in 9 countries.
"Coming from Brazil, one of the countries with the highest biological diversity in the world, and being able to explore it since I was little made me understand the importance and the need to take care of our nature and our planet. Developing restoration skills while working on a hands-on project like EarthCorps is the perfect opportunity for me to progress in my professional career while working with something I believe in and care about."
---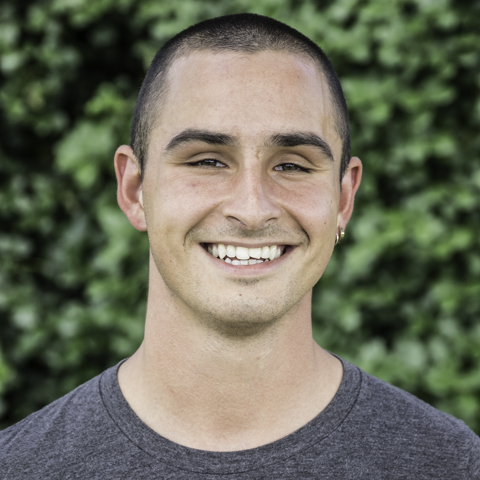 Matthew Mewitz
Austin, Texas
Matthew spent a year and a half working overseas on cattle ranches and permaculture projects that practice regenerative forms of agriculture.
"My environmental passion stems from a more general respect for and desire to help all living things, and the belief that environmental work is the most encompassing and important act of service we can participate in. Not only is it altruistic endeavor, but also a matter of personal survival in which our own health is completely intertwined with the health of our planet."
---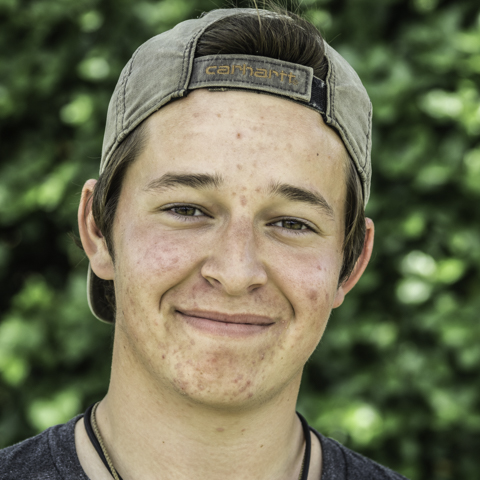 Benjamin Miller
San Diego, California
Benjamin spent the past five months in Nevada working on the Sheldon National Wildlife Refuge where he spent his days studying wildlife and relieving the land of human obstructions.
"Working in Nevada really helped drive me to work out in the environment. My goal is to become a smoke jumper. In order to become one, you have to have a lot of hours and experiences in the outdoors. Working for EarthCorps is perfect because I am helping the environment and getting the experience I need."
---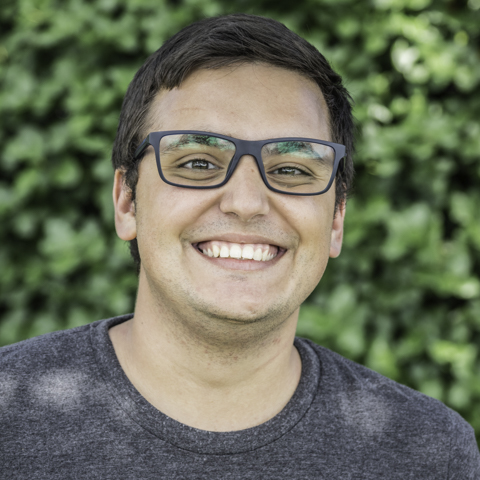 Fernando Nasimento Magalhaes Silveira
Brazil
Fernando is from Sao Paolo and graduated in Engineering Agronomic. He worked with agroforest system and sustainable agriculture and worked on forest conservation projects in college.
"In my childhood I was always active in recycling projects. In college my interest in the environment increased a lot. I decided to come to EarthCorps to learn more about conservation to be able to help the world that we live in."
---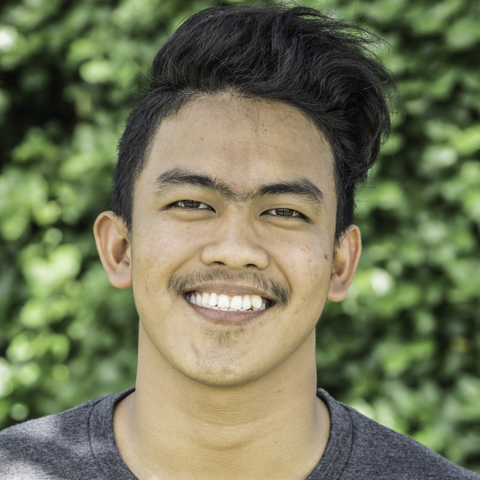 Jib L. Ninal
Palawan, Philippines
Jib graduated with a Bachelor of Science in Environmental Science in 2018. He has been working outdoors and communicating with indigenous people—helping to give them sustainable employment, develop eco-tourism sites, conserve the environment by planting trees and helping the out of school youth in the community. He served as a community organizer/project officer of the Palawan Conservation Corps.
"I joined Earth Corps because I wanted a fresh perspective on life. EarthCorps is a big opportunity to have a network of friends working towards protecting and advocating for our environment and accumulating new ideas and experiences as field work that I can share back in the Philippines."
---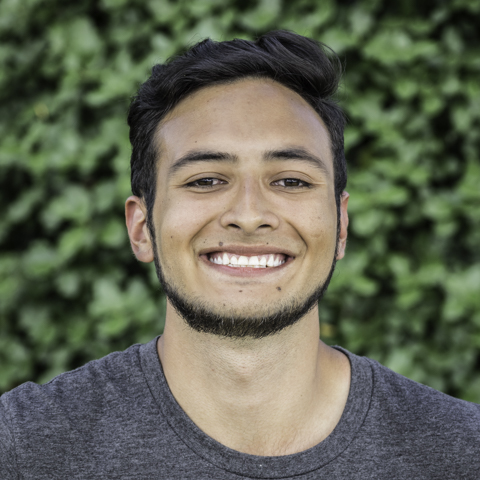 Sebastian Ospina Rodriguet
Columbia
Sebastian is an Environmental engineer and entrepreneur with experience in environmental consulting in trainings, environmental education, landscape restoration and beautification, environmental compensations and reforestation with native species in in high mountain Andean ecosystems.
"My environmental interest became stronger when I was studying at the university because I had the opportunity to visit many ecosystems around the country and saw first-hand the different environmental problems. I also had the opportunity to take action and be part of the solution. I decided to be part of Earth Corps for the same reason—to generate changes in another place. But also to grow personally and positively impact my home country."
---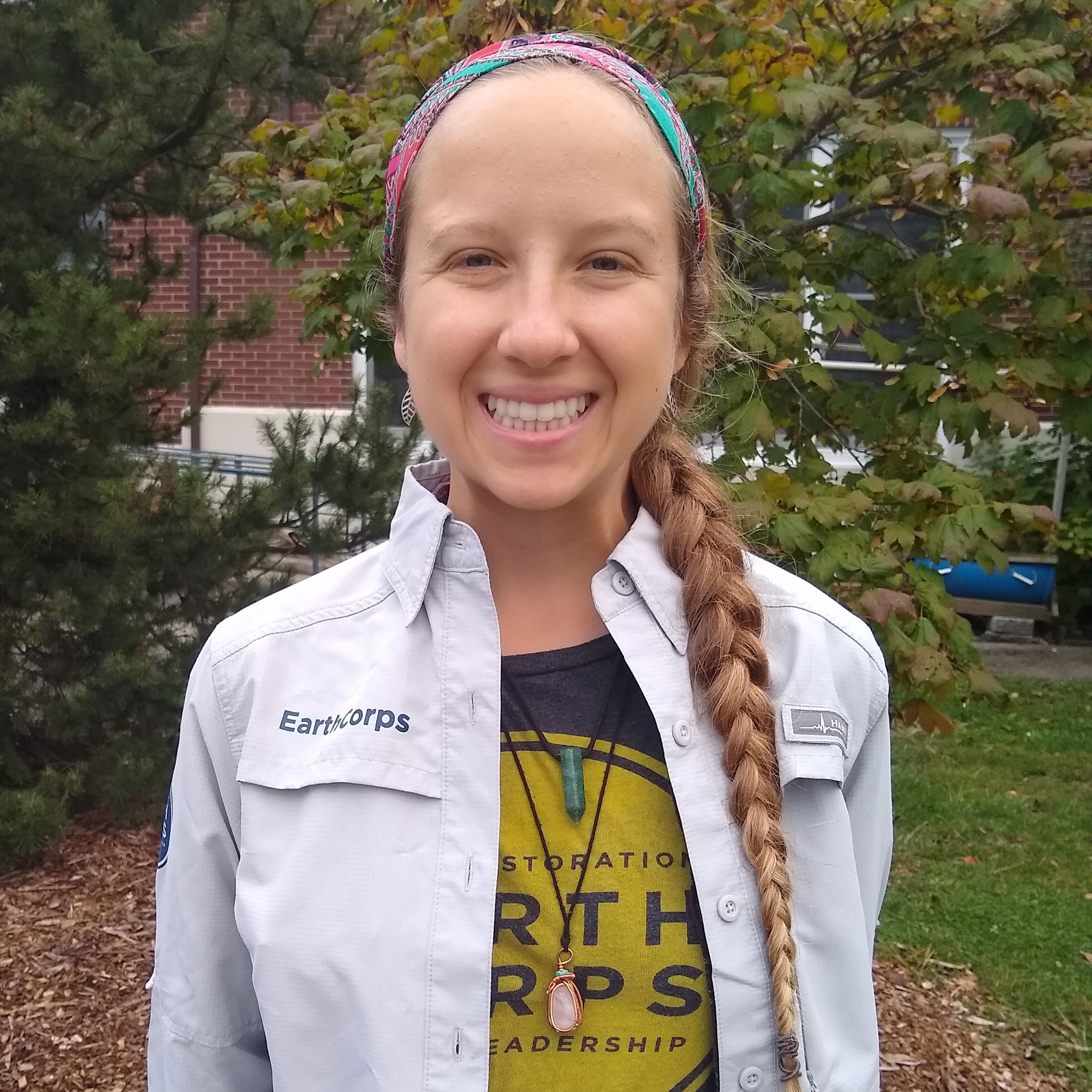 Devyn Palm-Trujillo
Thornton, Colorado
Devyn's interest in restoration was first sparked in college on a volunteer trip to Catalina Island with the Catalina Conservancy. After graduating from CU Boulder with a Bachelor's Degree in Evolutionary Biology and Ecology, Devyn served with the American Conservation Experience in Northern California prior to serving here at EarthCorps!
"Seeing and hearing about the degradation of the planet every day at first had me feeling helpless, but stepping into the field of conservation allows me to put my passion into action. I believe in the power of an individual to make an impact by living environmentally friendly and consciously, which, coupled with other passionate individuals, ultimately benefits the planet we are incredibly lucky to call home. After having made connections with past conservation professionals, whom were EarthCorps alumni, I felt drawn to become a part of the EarthCorps community, all the while also being drawn to explore the PNW. I am happy to be here contributing to the conservation of the Puget Sound Region because I know focusing on the local level will in turn benefit the planet altogether, as everything is connected."
---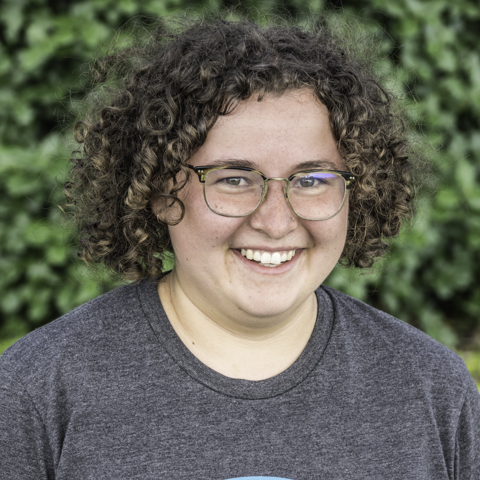 Libby Robinette
Indiana
Libby has a BS in Biology from the University of Indiana. Her favorite courses involved ecology, fieldwork, and being outside.
"I took an ecology course in college and my professor spent an entire week making sure we understood the science behind climate change and other problems facing the Earth. It was a valuable yet paralyzing lesson – it made hope difficult. I came to EarthCorps because I realized that action, no matter how small, would be more helpful than inaction and fear. And even when it can seem like nobody cares, there is always an active community of people who do".
---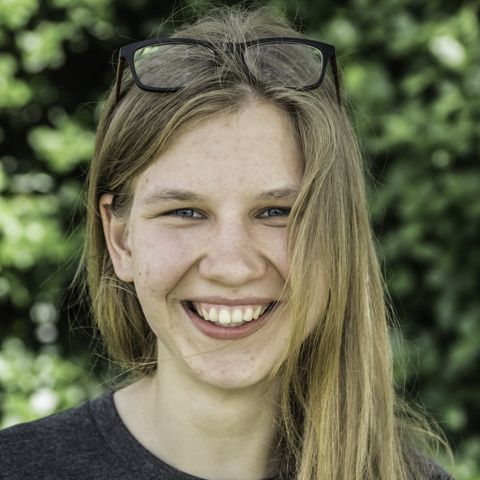 Sofia Serdyukova
Novosibirsk, Russia
Sofia worked in the Siberian Botanical Garden as a gardener and a guide.
"I believe that environmental volunteering helps people to communicate with each other and with nature to create sustainable systems. My previous work in the botanical garden taught me to think and care about interactions between people and nature."
---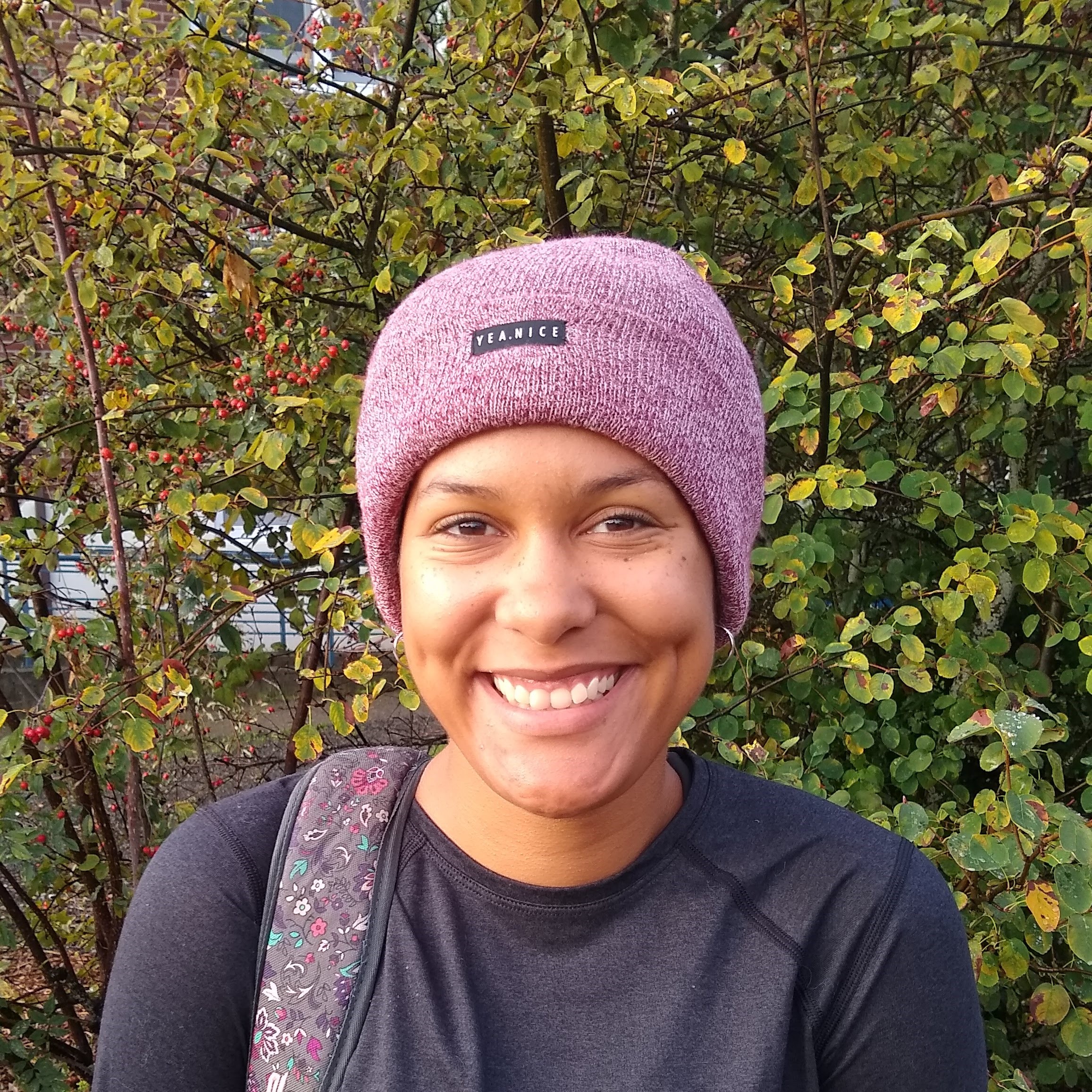 Savannah Smith
Washington
---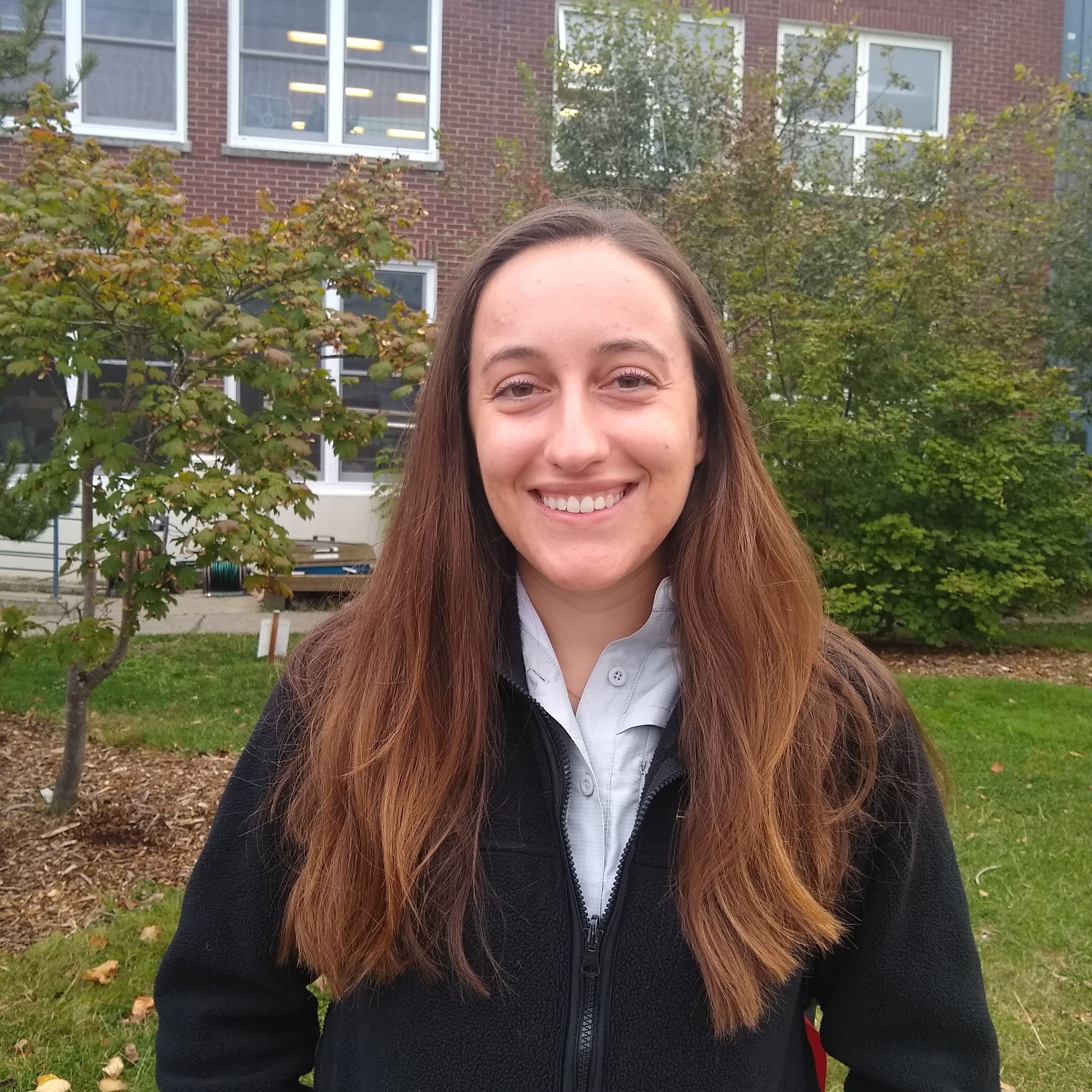 Sophie Steckler
Washington
---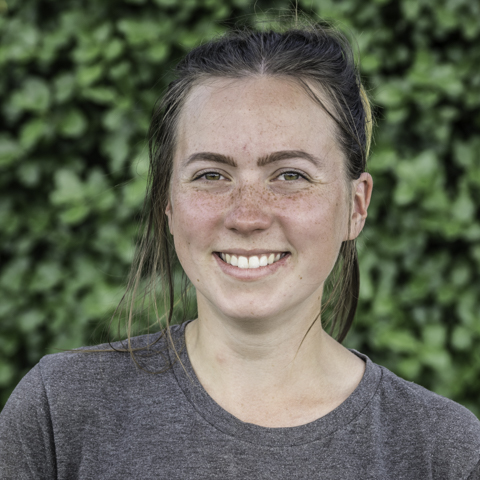 Katherine Stralton
Iowa
Kathrine has a background in Social Sciences. She has volunteered in the Garfield Park Conservatory and other Chicago institutions.
"There is a compelling sense of urgency surrounding efforts to preserve and protect our shared home – so getting to contribute my energy towards those efforts feels right! Beyond that, I love learning and experience new things and Seattle is brand new to me!"
---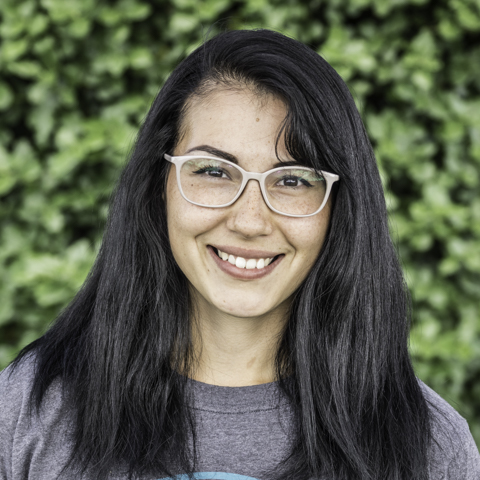 Pollete Trana
Burien, Washington
Pollete graduated with a degree in Leadership in Sustainable Urban Ecology from the Western Washington University. Pollete has worked in trail restoration for Fairhaven Arboretum and did a service learning experience in Nepal and India where she set up temporary health clinics, home restoration, and health for elementary students.
"I am passionate to make people of color, low income, and first generation students aware of habitat restoration and community service. I am from an industrial city, so it's nice to be aware of our forests within urban areas, and I want to fight back global warming and make our ecosystems resilient."
---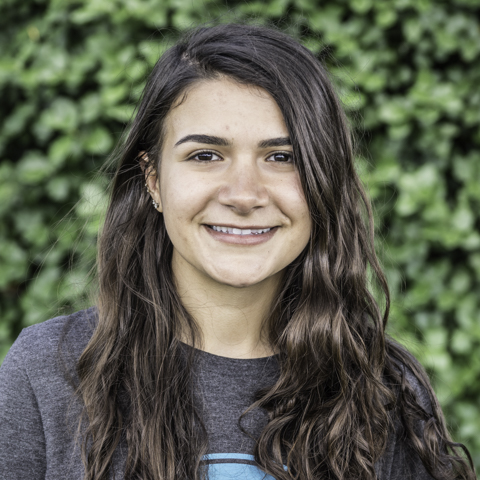 Victoria Uthman
Ringwood, New Jersey
Victoria served an AmeriCorps term where she did habitat restoration and trail work in national parks and wildlife refuges throughout Utah.
"I have a great love and appreciation for nature and the outdoors, and it's great to be serving with EarthCorps to restore and give back to the environment."
---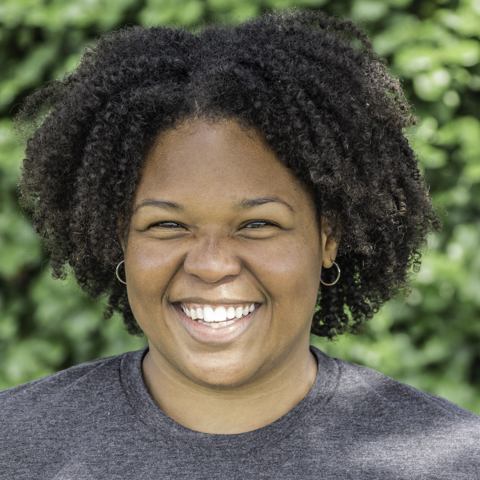 Ebony Welborn
North Carolina
Ebony has a degree in environmental studies and experience with wildlife rehabilitation. She has volunteered with community urban gardens in North Carolina.
"I grew up exploring the outdoors and learned to appreciate all it had to offer at a young age. My appreciation has stuck with me into adulthood which is why I've chosen to dedicate my career to protecting it. The Pacific Northwest is such a beautiful place, and I just happened to stumble onto EarthCorps which does such great work and has such great values. I knew it was meant to be."
---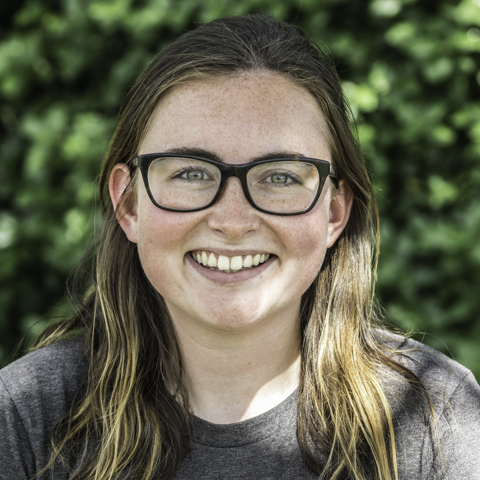 Krista Waller
Seattle, Washington
Krista studied Wildlife Ecology at Washington State University. She has worked at various wildlife jobs by has found herself in Seattle working in environmental education and have really fallen in love with the city.
"I have always been interested in environmental work and have focused on different aspects of that field. Since moving to Seattle, I leaned about careers where I could combine both conservation and community which led me to the great work that EarthCorps does. "