Eric Jensen: A Holistic Perspective on Conservation
Eric was a 2014 Corps Member. He is currently based in Colorado and works as a Data Scientist at Climate Engine, where he uses global climate and earth science datasets to help governments, companies, and organizations to meet their sustainability targets.
Sometimes the right opportunity presents itself at just the right moment.
Growing up in Seattle, Eric Jensen knew he wanted to pursue a path in the conservation field after seeing restoration projects in his community. He earned a degree in geography and then spent several years working on environmental campaigns. After a while, the activism burnout hit. Eric was ready to get his hands dirty. He wanted to develop leadership skills and to learn about himself in a setting where he could use his degree. That's when Eric found EarthCorps. The deadline to apply had just passed, but he applied anyway. Luckily, there were still a few spots available to join the 2014 cohort and Eric fit the bill. He couldn't believe the serendipitous timing.
Immediately, Eric was welcomed into a unique and dynamic cohort. He lived with his fellow corps members and loved the instant absorption into a likeminded community. Never before had he been part of such a diverse group of people from all around the world.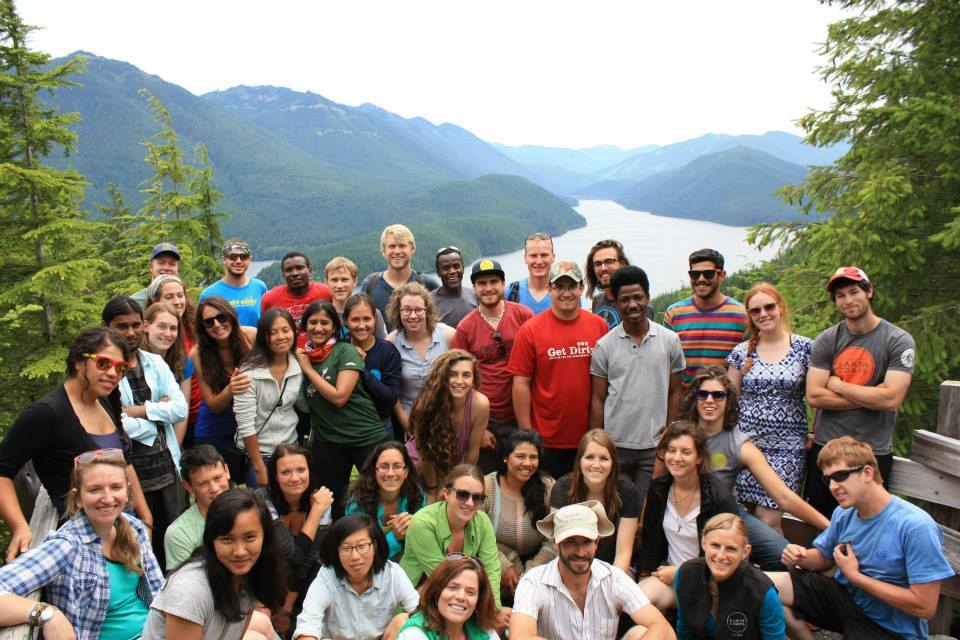 The impact was deep. Eric's new community was full of idealists who were interested in bettering their communities and improving their environments. At the same time, EarthCorps' trainings exposed him to new ways of thinking about environmental and social engagement that continue to shape his approach to conservation today. His crew discussed their passions, shared skills and knowledge, and talked about where they wanted to go in life and their careers.. Eric's experience at EarthCorps and with his crew served as a springboard, provided inspiration and motivation to continue to grow.
For Eric, these unstructured conversations and the connections made in the downtime were just valuable as the corps program itself. The global community, the trainings, and the program all gave him the confidence to pursue a path in conservation work. It helped him find his place in the environment.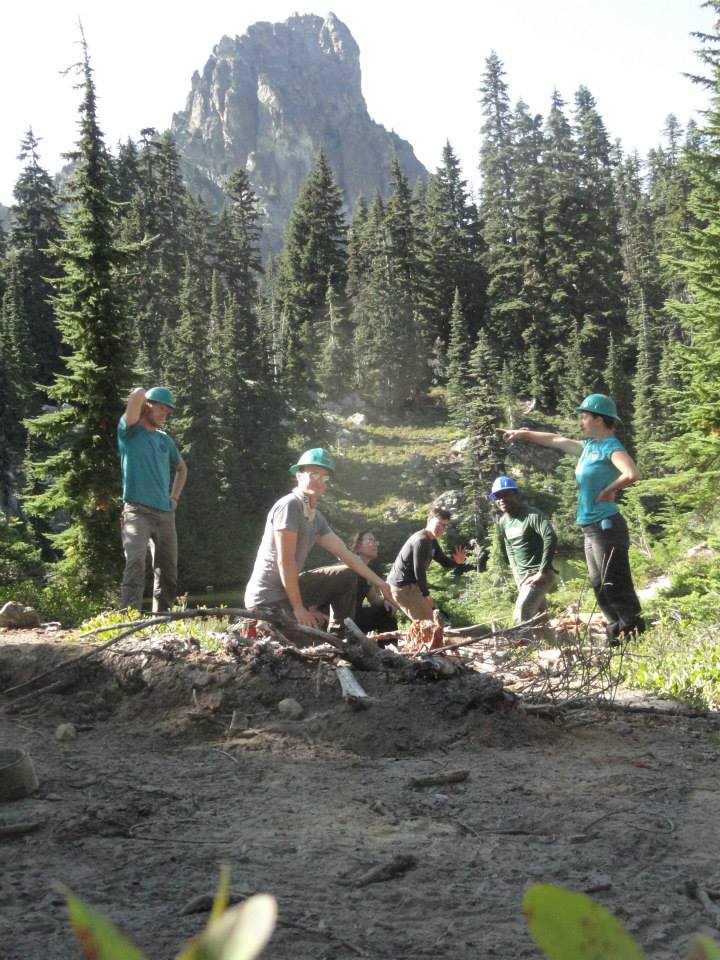 Following his corps year, Eric went on to work for the Great Basin Institute in partnership with the Bureau of Land Management in Northern Nevada. He'd actually learned about the program from a fellow corps member, and soon his seasonal position opened a door to lead a crew in the same program. Then, he had the opportunity to use his GIS skills from his undergraduate program as Geospatial Data Specialist for a regional conservation initiative under the Department of Interior. Before he knew it, he was deep into a full-fledged career in rangeland ecology and sagebrush conservation. Oh, and along the way, he received his master's degree in ecology, focusing on remote sensing of rangelands.
Recently, Eric worked as Data Applications Coordinator for the Rangeland Analysis Platform where he supported the USDA-NRCS Working Lands for Wildlife program under the Department of Agriculture Natural Resources Conservation Service – a program which has helped to conserve over 8 million acres of rangelands across the western U.S. In this role, Eric helped people, agencies, and nonprofits use satellite-derived maps to better inform conservation planning around pressing issues like conversion to row-crop agriculture and invasive plants. His favorite part of the position was the variety—on any given day he could find himself developing web tools, creating training materials and tutorial videos, designing maps and data visualizations, and supporting a host of conservation initiatives across 17 western states.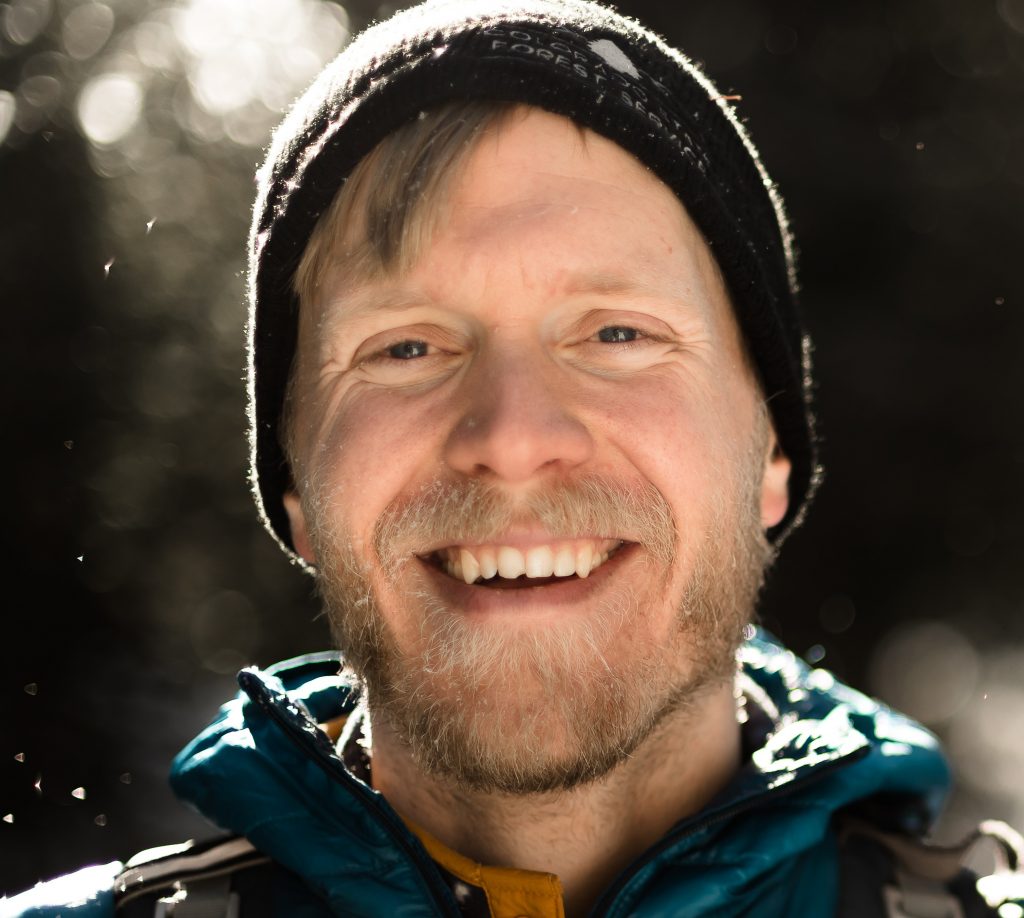 Although he is not in the field in the same way he used to be, Eric's EarthCorps experience has given him a deep appreciation for those who are. His work today involves collaborative projects on a variety of scales with real people applying conservation on the ground. It's valuable for him to remember back to his experience at EarthCorps to have an understanding of what that looks like and the incredibly physical work involved.
From the field to his current position, Eric has gained a holistic sense of what it takes to do conservation. It takes a lot of people in a lot of roles: the people on the ground, the local efforts, and broader partnerships. His role today allows Eric to support the work he cares so deeply about, and he loves what he's doing.
If you'd like to learn more about Eric's work with the USDA Natural Resources Conservation Service, you can check out his YouTube channel for the Rangeland Analysis Platform or follow him on Twitter where he posts about remote sensing and data science around conservation!