Lauren Segarra: Experiencing Fieldwork
Lauren is a 2015 corps alum from South Carolina. She currently works for the Cle Elum Ranger District in the Okanogan Wenatchee National Forest in Washington, doing a new type of fieldwork.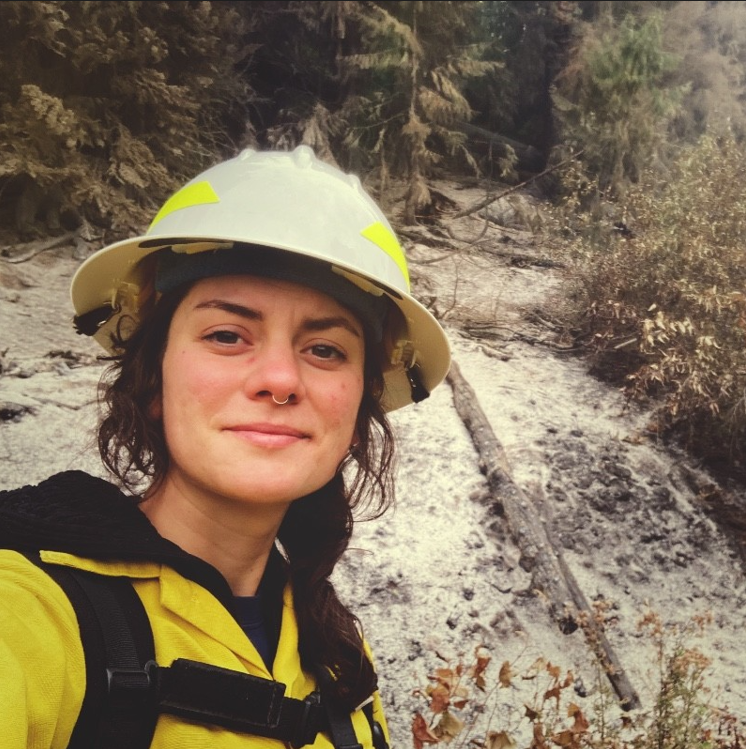 Lauren Segarra discovered EarthCorps thanks to the helpful recommendation of a friend. Having just graduated college with a degree in biology and ecology, Lauren was eager to start her career in botany and fieldwork. As it turned out, the EarthCorps program perfectly combined her love of working with plants and her love of the Pacific Northwest – an area she had become enamored with in 2013 while traveling and working for a salmon fishery in Alaska.
EarthCorps was the perfect step towards her goal of becoming a botanist.
Lauren applied and joined the 2015 cohort. Her corps year taught her an enormous amount about teamwork and patience. It gave her the opportunity to work with people from all over the U.S. and the world, and allowed her to learn more about other perspectives and personal struggles. As Lauren notes, "it was such a unique job experience to be able to gain deeper compassion for people whose lives were so incredibly different from mine." All the while, Lauren developed profound friendships and laughed until she cried with her crew on a near-daily basis. Her coworkers inspired her in countless ways and she has remained friends with many of them over the years. Another source of inspiration and learning for Lauren came from the Corps' emphasis on inclusive language. To this day, she still tries to model inclusive and compassionate behavior by choosing her words carefully.
Lauren also valued the program's focus on learning the names and importance of native plant species – which, as she notes, naturally aligns with her passion for plant taxonomy and getting to know the land that you live on/occupy. She especially enjoyed the projects that involved local Native American tribes, noting, "I loved learning more about the history of the PNW and gaining a deeper appreciation for the first nations people who continue to be stewards of the land that they live on."
The transformative experience Lauren had in EarthCorps gave her skills that she still uses today in her career as a botanist. Her job involves herbicide application and planting projects, and she leads a crew of biological technicians in invasive plant removal and plant monitoring. Lauren is grateful to have had the intensive experience with fieldwork in EarthCorps so she can share that knowledge with others and teach skills to her own employees. Pretty cool!
When asked what advice Lauren would give to someone considering joining the Corps, she says this: "Be completely open-minded. Don't judge others based on their first impressions. People are surprising. Sometimes you absolutely can't stand someone on your crew, but you can always find a way to work alongside them. You can become best friends with literally anyone after digging blackberry root balls out of some random muddy field for a week straight." Also, "rain falls. Enjoy the mud."

If you're ready to laugh until you cry, dig up invasive plants, and make a difference in local communities, EarthCorps might be for you! Learn more about our Corps program here.