Mila Strashimirova: Finding a Likeminded Community
Mila Strashimirova was an EarthCorps member in 2007. She is currently based in Bulgaria as the coordinator for the CISCO Green Team at Concentrix. She shares about finding a likeminded community at EarthCorps.
I was just out of university when I discovered EarthCorps. I had been volunteering in various environmental projects with Bulgarian NGOs and was included in a mailing list for sustainability news and opportunities.
One day, I received an email advertising EarthCorps. What a great motto, I thought to myself. Local Restoration, Global Leadership. This is what attracted me the most – the concise message really resonated with me. So, I applied and was accepted to join the 2007 cohort.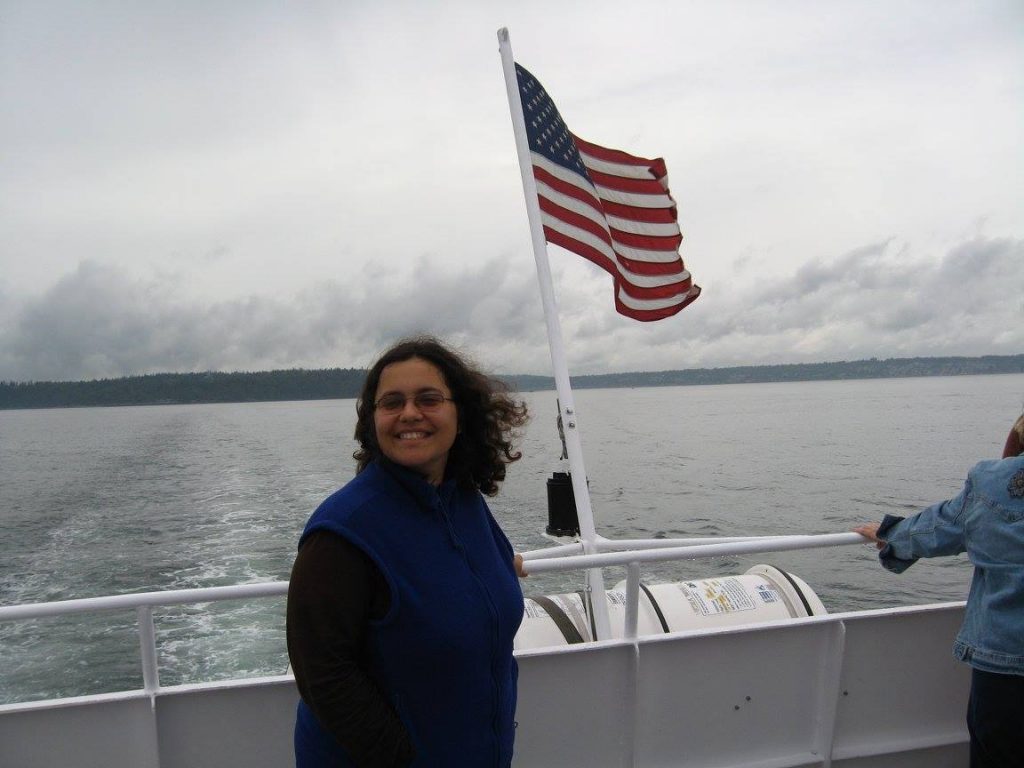 My year with EarthCorps was filled with so many experiences and connections. Some of my most memorable moments include my homestay mom Kristin taking me to a welcome dinner, the morning exercise routine we had, the San Juan Island adventure we had with our crew, Mount Rainier camping, the opportunity to have a dialogue with Native Americans while visiting one of their reservations, the times I got on a ferry, the walks in Seward Park, swimming in Lake Washington, birdwatching with my friend Kim, and all the retreats we had.
One moment I particularly remember was at my birthday party, where my crew members presented me with a homemade cake. Written on the cake in my own language was "ovations." They wanted it to say congratulations, but there was no Google Translate back then! This gesture was so sweet and touching.
Other fond memories included going to yoga class, having traditional American Thanksgiving dinner with my dear friend Ann Lawrence's family and her homestay son Martin (from Bolivia), my frequent visits to Woodland Park Zoo, the REI store, fun with the most positive and inspiring person in the world (Iggy from Namibia), the big auction and ball where we all dressed up (Revive), the Seattle Aquarium, the Seattle Art Museum, the Museum of Pop Culture, the house of Jimi Hendrix, the house where Kurt Cobain lived and died, the Troll under the bridge, the statue of Lenin…I could go on!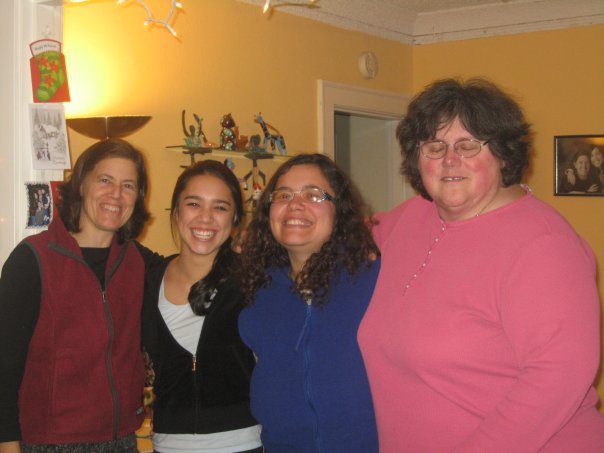 Being an International corps member also meant that I had lots of new experiences and a window into American culture. First of all, it was amazing living in a house, as opposed to my apartment at home. The space and expansion is really pleasant. I was also surprised by how many people were active and did sports! I also liked how you could talk to strangers – they were all nice and responsive. I enjoyed eating salmon often (which is so expensive and worse here than in Seattle) and spending time with Kristin, my homestay mom. I also found out that I like country music, especially bluegrass, which I didn't before!
As you can see, there are so many things I loved about being a corps member, particularly the friendships I forged – they are still thriving today! I also enjoyed the opportunity to experience American culture firsthand, as well as the amazing city of Seattle and the magnificent, breathtaking nature of Washington.
I also learned so much throughout my year with EarthCorps. For one, I learned many useful strategies for restoration, such as how clearing a riverbed of logs and natural debris (a widespread misconception in my country) is much worse and actually causes more flooding.
EarthCorps also taught me that if you want to be sustainably-minded and make a difference, every small act counts. Every little plant you put in the ground matters. The EarthCorps experience taught me that I should be mindful and present in every moment, and cherish what I have and the community I am part of.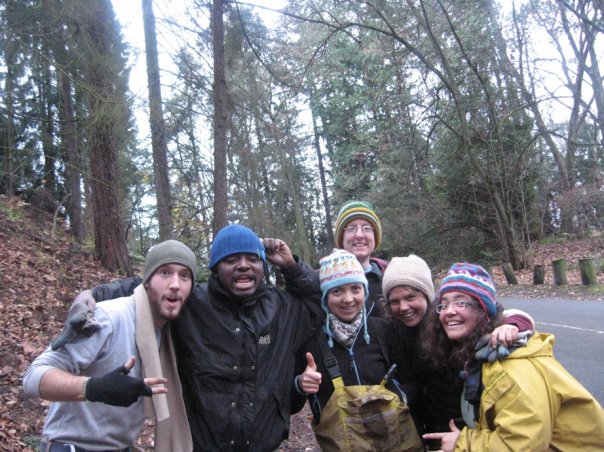 Above all, however, I learned that if likeminded people create a community, and if there is kindness, love, and mutual respect for the cultural and personal differences, we can create a better world for everyone.
So, to anyone considering joining EarthCorps, here is my advice: be open-minded and ready to soak up everything that you experience, because being part of EarthCorps is a once-in-a-life-time opportunity.
Regardless of if you are an American, coming from another state, or if you are an International member (especially if you are!) the opportunity to be part of something this incredible is really special, and you should cherish every moment.