Pre-Registration for Learning Labs Session 2

Leadership and Learning: Creating the Conditions for Transformation
with Dr. Britt Yamamoto, Ph.D., M.Sc.
Tuesday, May 31st | Approximately 120 minutes | Hosted Virtually on Zoom
Learn more about the event and presenter
What is pre-registration?
We've got some great sessions scheduled for the coming months, and we want everyone who is interested to be able to come. If you want to attend, please pre-register below so we can find a time that works for as many people as possible! Once you pre-register, you won't need to register again for the event. We'll send you all the information you need to attend.
Pre-register here:


More Information about this Event:
In this session, we focus on how leaders can create and facilitate a "learning container" for transformative learning and collaboration. This is the structure that provides for and encourages learning and deeper connections between people as they work together in teams, organizations, communities, and movements. When there is careful consideration given to the design of how people learn and connect, the result is more generative conversations that engender trust–a foundational element for any transformational experience. Session participants can expect to take away key insights and practical tools from this session that help them to see themselves and their leadership in new ways.
Facilitator Bio: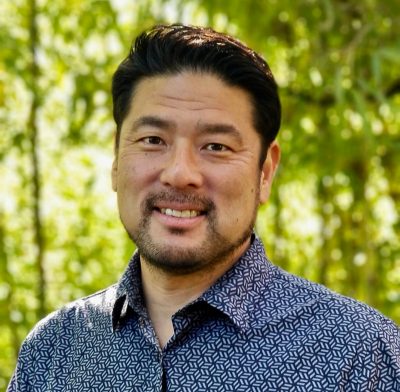 Dr. Britt Yamamoto is an expert in designing strategies and building environments that emphasize ongoing, reciprocal learning within businesses, organizations, and educational institutions. He is highly skilled in working with leaders to grow their self-awareness, deepen their purpose, and enhance their personal and professional wellbeing.
He is the co-founder and CEO of Perennial, a leadership training organization that works with community leaders in Africa, Asia-Pacific, Latin America and the Middle East on how to connect to and grow their long-term leadership capacities. He is also the founder of iLEAP, an international non-profit focused on global youth and leadership development.
A Clinical Associate Professor in the University of Washington Department of Global Health, Dr. Yamamoto teaches one of the largest fee-based courses, with around 12,000 students enrolled per year.
His book, a collection of leadership practices and perspectives informed by his work as an organic farmer, is set for publication in 2022.
Britt is an avid long distance runner, novice podcaster, and, as a child of the Pacific Ocean, finds joy in warm water, navigating beach breaks, and the perfect taco.
He holds a Ph.D. in Geography from the University of Washington and an M.Sc. in Community Development from the University of California at Davis and a B.A. in English Language and Literature from the University of Michigan.