Uncovering our Inner Agility: EarthCorps' First Alumni Leadership Workshop
On August 5th, EarthCorps held its first ever virtual leadership development workshop for alumni. The 1.5 hour Zoom session focused on agility and adaptability in the workplace.
The EarthCorps leadership development workshop allowed participants from around the globe to uncover their strengths as leaders in an ever-changing and complex world. Our facilitator, Kim, guided the group through discussions on leadership agility, discovering their existing inner agility practices, and identifying new ones to commit to moving forward.
Each participant shared meaningful insights and reflections on their own leadership adaptability. The discussions were informative and thoughtful, providing participants with valuable tools and skills. In addition, alumni were able to connect with one another and even reconnect with old crew members!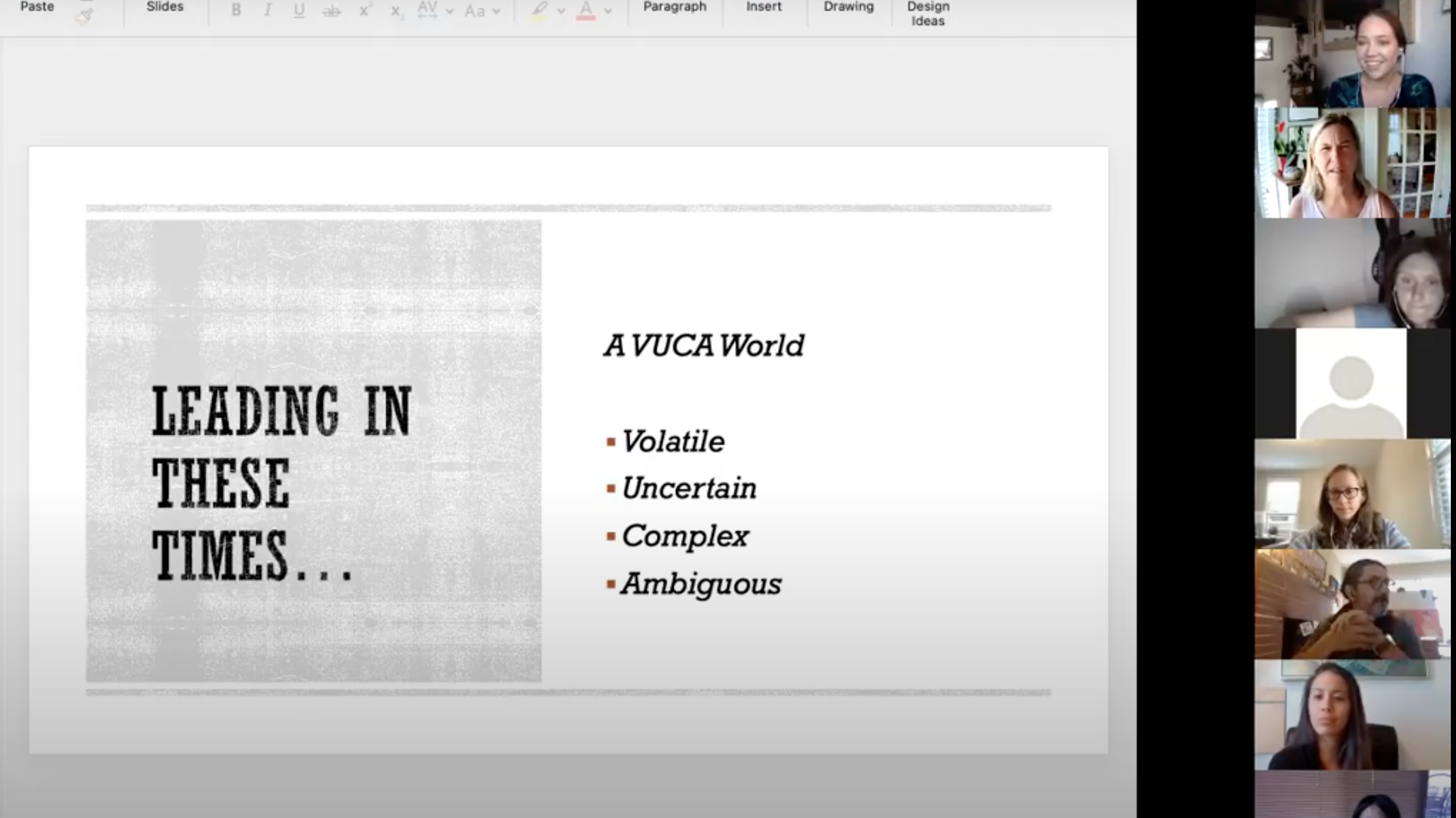 The success of EarthCorps' first virtual professional development program for alumni couldn't have been possible without the engaged participation of alumni and staff. We are grateful to each individual that joined the session and helped make it so impactful. Everyone's participation created a profound and meaningful experience that we hope brings value for years to come. Finally, an enormous thank-you to Kim for leading such a rewarding and engaging workshop!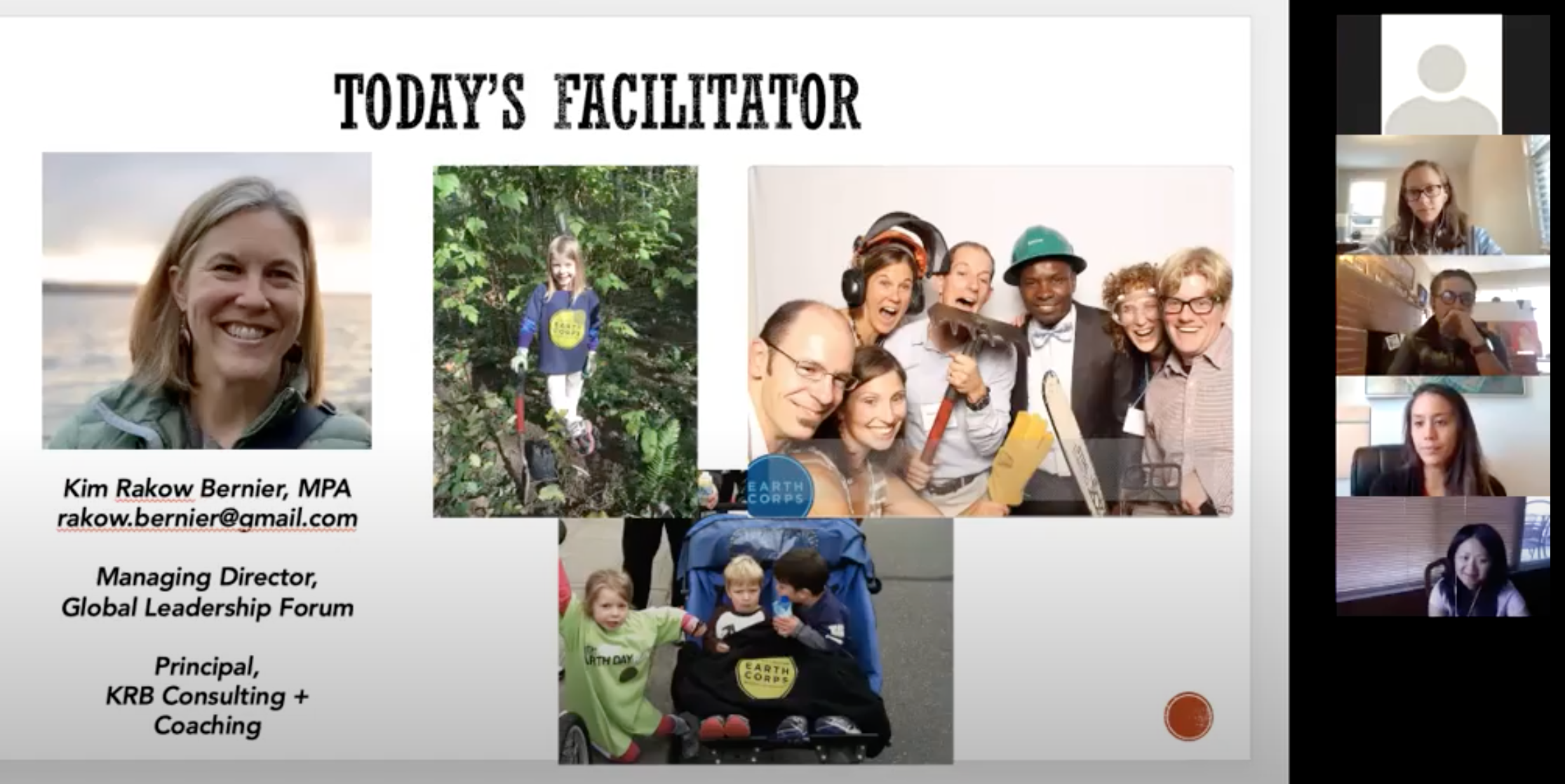 The leadership session with Kim is just the beginning of what EarthCorps hopes will be an engaging series of programs for alumni: pub nights, regional chapters, and localized reunions are just a few examples of what's on the horizon. Stay tuned!
---
Leading the workshop was Kim Rakow Bernier, MPA, ACC, and former EarthCorps board member. Kim is a social purpose consultant, facilitator and leadership coach who partners with leaders and organizations to bolster their capacity to align people, purpose, and planning for impact and transformation. Kim is currently the Managing Director and faculty for the Global Leadership Forum, a peer cohort program for globally oriented social purpose senior and emerging leaders. Kim also co-developed and is teaching Washington Nonprofits' strategic planning module throughout Washington state and nationally. Learn more about Kim here.