Michael Rockwell: Creating a World that does Not Need to be Restored 
Michael Rockwell served in multiple roles at EarthCorps between 2018 and 2022, including corps member, crew lead, habitat specialist, and alumni board fellow. He is currently completing an International MBA with a concentration in corporate sustainability at the Thunderbird School of Global Management.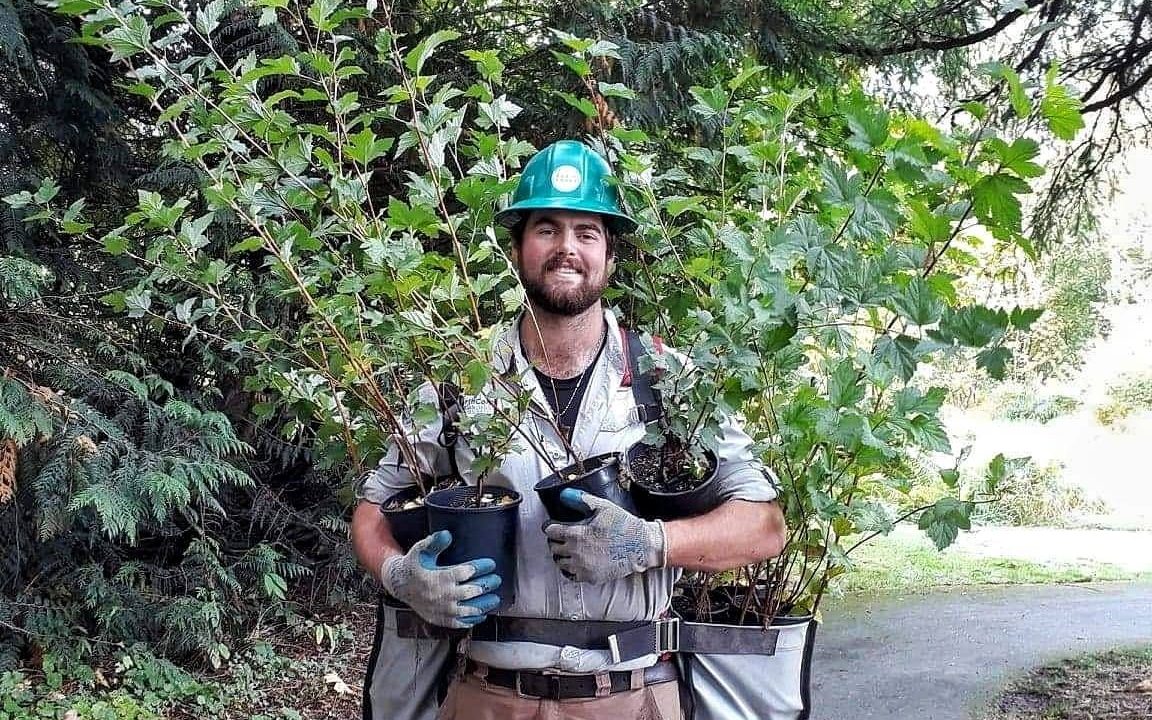 As an Eagle Scout, Michael was no stranger to outdoor leadership. With undergraduate experience in ecology and wildlife conservation, plus two years of field experience working with wildlife, he was quite familiar with the intersection of people and planet. He came to EarthCorps for practical experience and the opportunity to explore environmental justice.
A plan to spend one year at EarthCorps before returning to school slowly turned to four years because of the experiences and skills he was developing.
"I think the teams that you are on at EarthCorps are just unlike anything I've ever been a part of… because it's just such a unique experience, both the people and the adversity and the type of work… It shows you that you can trust yourself and be confident in what you're doing."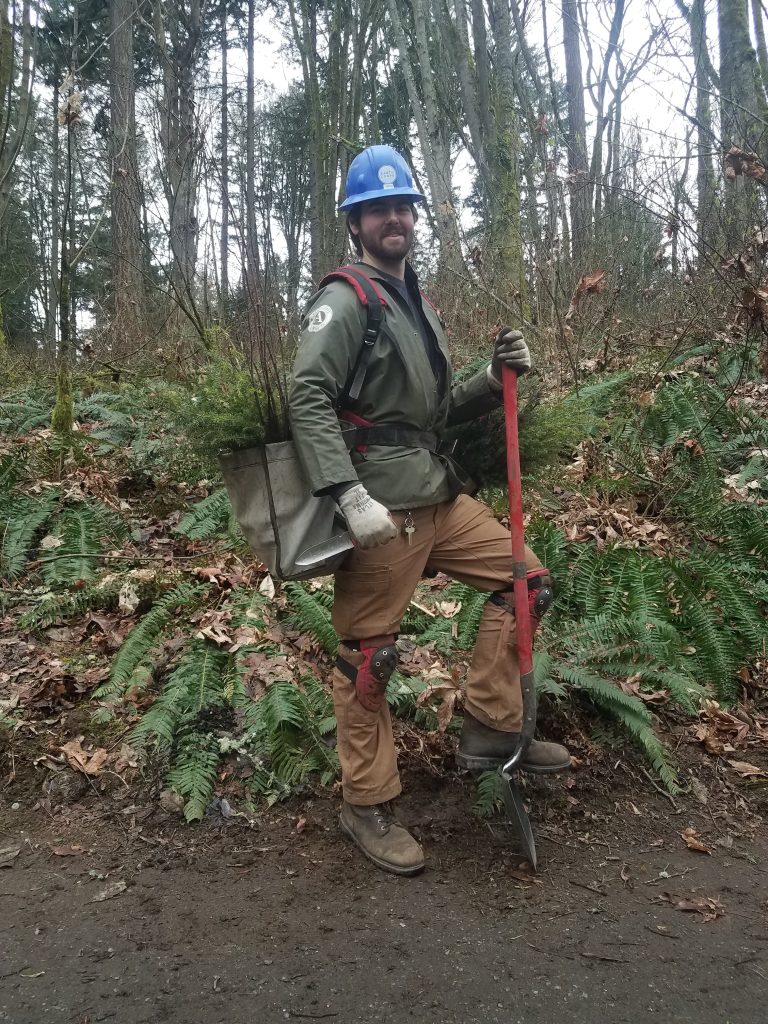 ---
"You take people that are essentially entering the workforce that have a lot of theoretical knowledge that they're looking to apply for the first time. You bring them in from all over the world and then you put them on a crew and you throw them in the middle of these complicated dynamic, dirty projects… and I think that type of controlled adversity just creates some of the most tight-knit teams that I've ever been a part of… I always say our projects were as dynamic as the environments that we were doing them in, where they were constantly changing. There was always something to figure out, and I think knowing how to adapt and handle stress and pressure like that and to manage a team through that is something that really sticks with you."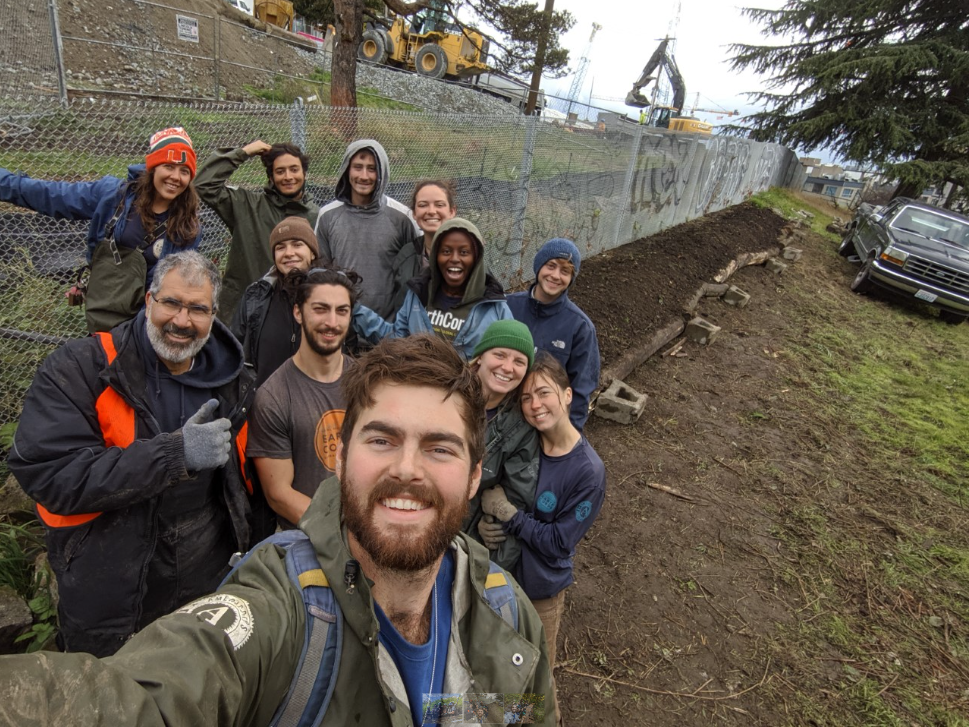 Michael says that his proudest achievement at EarthCorps was when four of the crew members that he led in 2019 came back as crew leads in 2020. To him, that was the beauty of EarthCorps. Environmental restoration was the tool used to teach people lifelong leadership skills that people take with them after leaving the program. EarthCorps cultivates global leaders. Before they know it, those leaders are cultivating even more.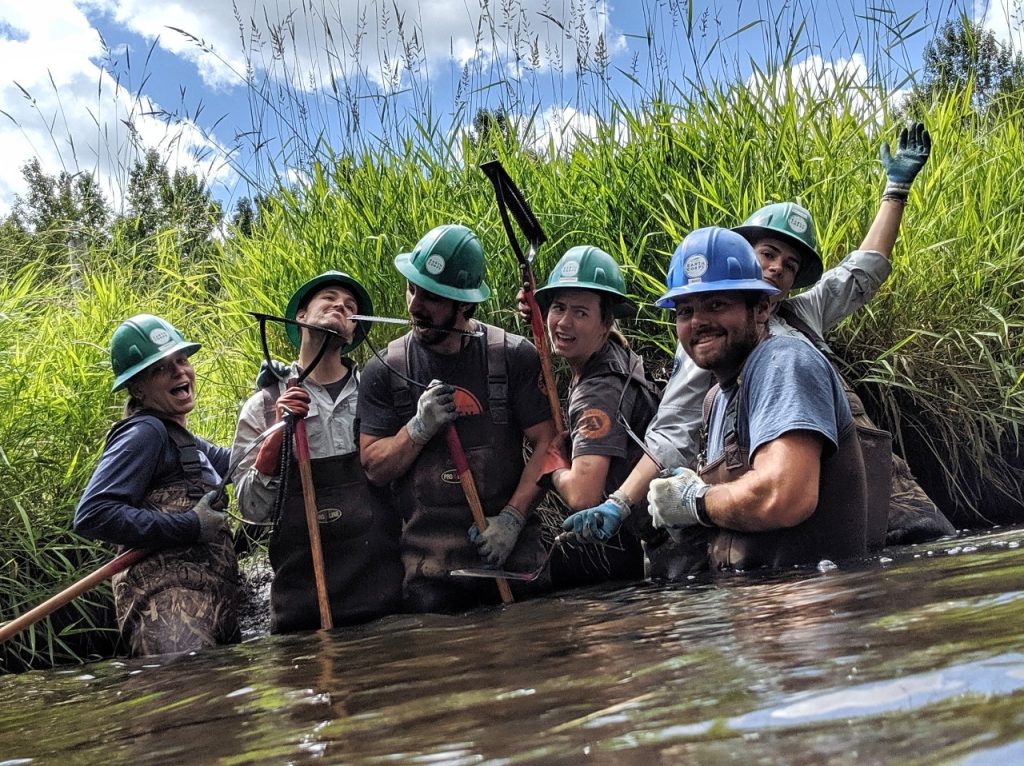 After a year as a crew member and a year as a crew leader, Michael was ready for a challenge. For his third year at EarthCorps, he served as a habitat specialist. Instead of working in the field, his contributions were on the project management team. Full of job shadowing that culminated in managing a project on his own, Michael cites the project management experience and mentorship by the staff at EarthCorps as one of the most valuable experiences in his career. Michael was also EarthCorps' first Alumni Board Fellow where he was able to represent the corps voice in the board room. It was his experience interacting with the behind-the-scenes running of EarthCorps that showed him the power of effective organizational leadership to enable effective impact.
"The project management experience from that year is what's helping me in grad school now. It's what's helping me get jobs in corporate sustainability."
Since his time at EarthCorps, Michael co-founded Tsuga Nitro Brew, worked at the Arizona Conservation Corps, where he founded their green team and conducted their first greenhouse gas report, and enrolled in graduate school. He dreams of helping companies "use the power of business to build a more sustainable world for all" and bring his experience of ecology and outdoor leadership into the board room. "That gets me really excited to essentially create a world that doesn't need to be restored."
Are you considering joining the corps? Take it from Michael: "EarthCorps gave me so much and really jumpstarted my career at a time when I really needed guidance in a lot of ways." Get connected today!