Moriah Young:  Reflecting on "Aha" moments 
Moriah Young served as an EarthCorps member in 2016. She is currently a PHD candidate at Michigan State, now in her third year of an Ecology, Evolution, and Behavior program. She studies the effects of climate change on soil biota, plant, and insect herbivore interactions and more specifically, how soil microbes mediate those aboveground responses to climate stressors.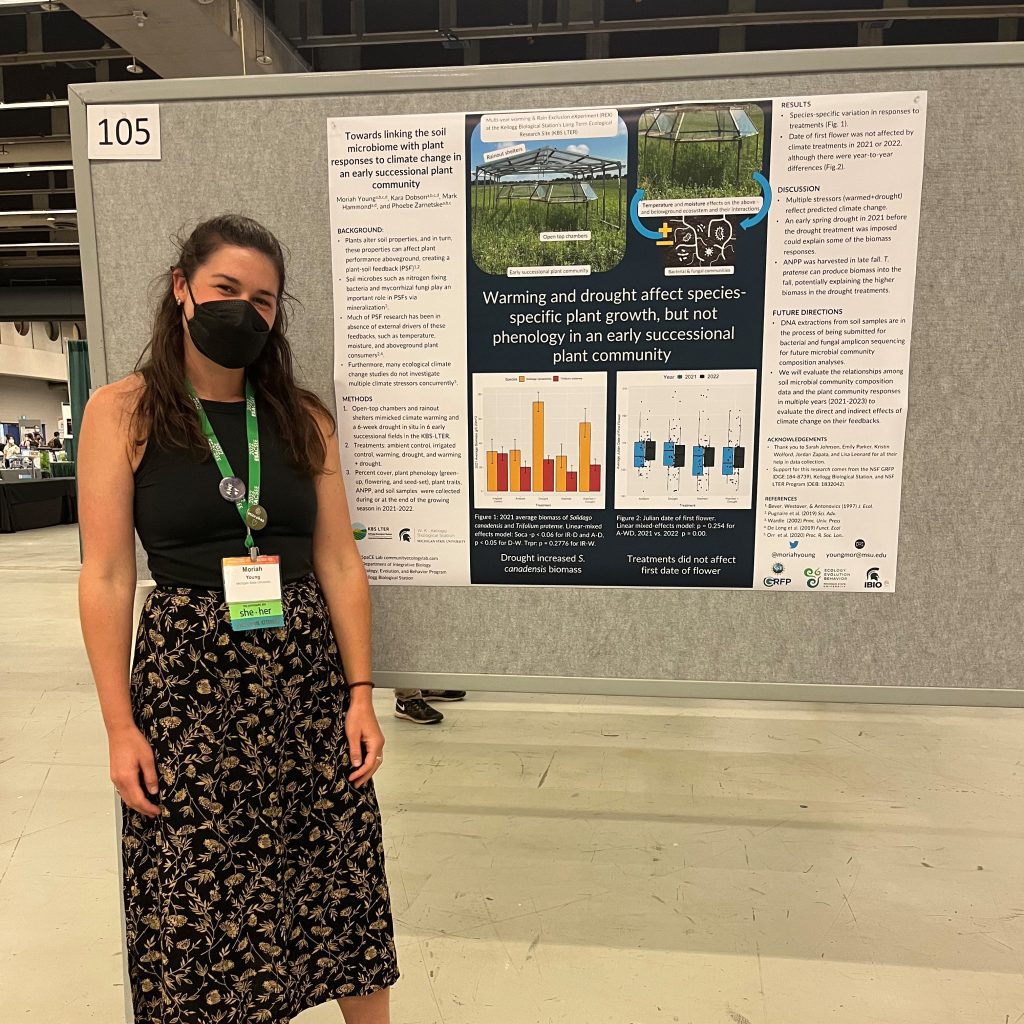 Growing up, Moriah spent a lot of time outdoors in Michigan's Upper Peninsula thinking about what she wanted to do. Like many recently graduated students, this question hung over her head. Coming out of the University of Michigan with a degree in Environmental Science, she knew a few things: It had to be outside, it had to be in the Pacific Northwest, and it had to be something fun.
Then Moriah found EarthCorps. "You get to know people a different way in the field than you can in any other situation I've ever been in. There is a closeness that the crew creates."
It was the people – the crews and corps and staff – that taught her the most. She found that while they were from different states/countries, many were asking the same questions of themselves.
"It was here that I was first introduced to the idea of intersectionality. The environment, the people, all the layers. It was an 'Aha' moment for me."
From a leadership standpoint, the workshops sparked intentional conversations around ideas of intersectionality. Even the camping trips, she remembers, taught her the hard lessons about how the layers interplay. "EarthCorps is why I have stayed in this work and why I am doing field work to this day."
Moriah's first crew was assigned to one of the only trail projects of the year, which was helping rebuild the Twin Falls hike. "We spent two weeks at Valley Camp carrying logs up a hill again and again. It was hard grueling work, but we found ways to have fun and say 'that wasn't so bad!'"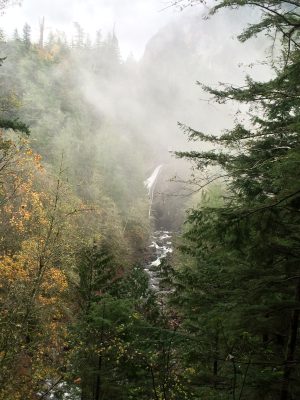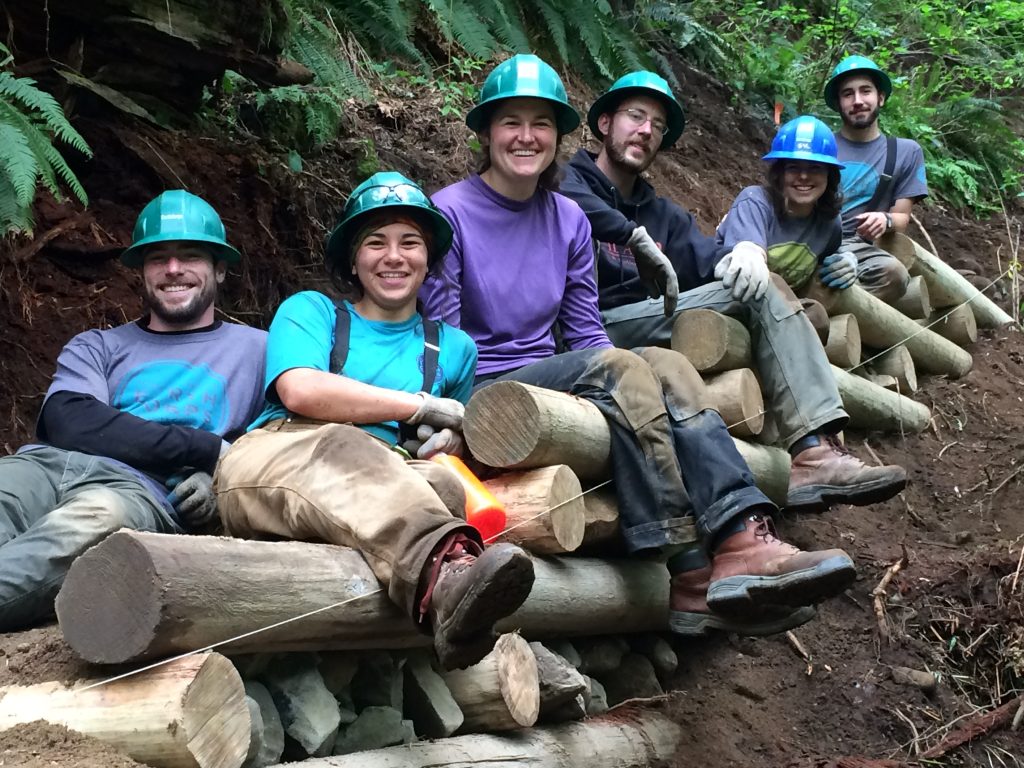 Finding joy in the mentally and physically hard work, several members of her crew named themselves 'the 3'oclocks' because around that time they would get silly. "I just remembers laughing a lot. You gotta have a good time."
Following EarthCorps, Moriah knew the direction she wanted to go and that led her back to Michigan. She knew that she was sticking with the research side of environmental science, but after her year of service it was the fieldwork aspect that piqued her interest more than the lab work. "And I want to teach. I have this pipedream of teaching and doing research at a field station."
Moriah's advice for someone considering applying to join EarthCorps is simple: "Do it! If you want to be in the northwest and work outside, it's a really good experience and EarthCorps does a great job of bringing good people in. You get a lot of experience doing a lot of different things."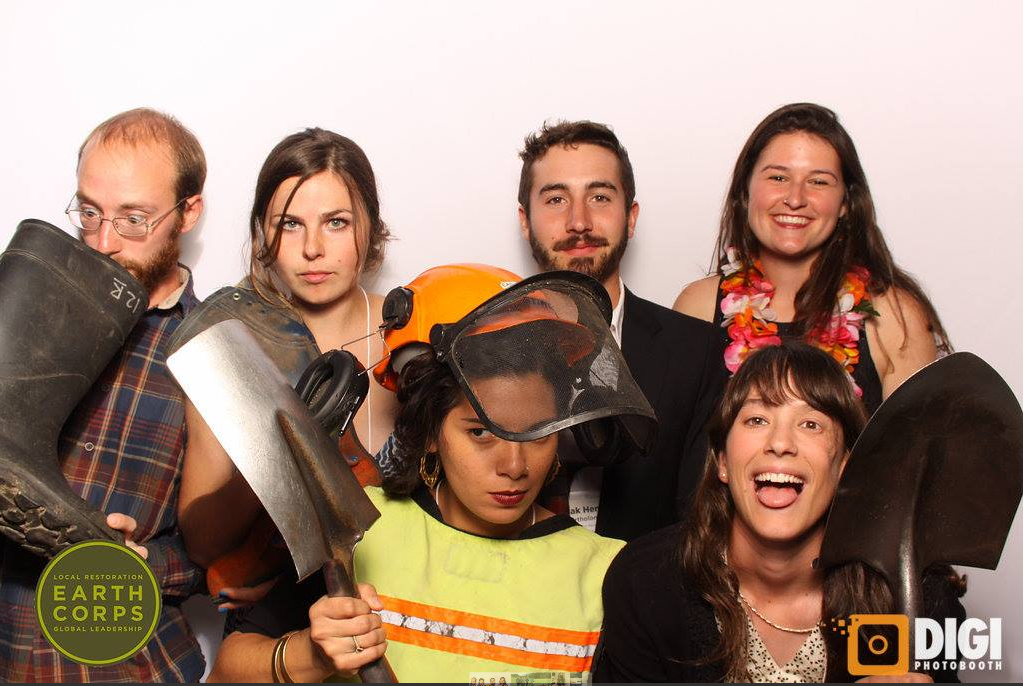 Want to share about your experience at EarthCorps? Email alumni@earthcorps.org to get started today. We'd love to share your story!