Message from Board President about Leadership Transition
Dear EarthCorps community,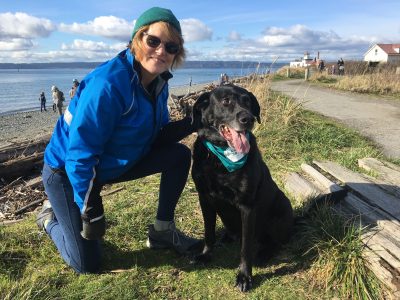 As the EarthCorps Board of Directors prepares to launch a nationwide search for our next executive director, I want to salute Steve Dubiel for his 22 years of visionary leadership and his tremendous achievement in building a tiny nonprofit into a model of environmental restoration and youth leadership development whose impact extends not just across our region but around the globe.
Steve embodies so many of the values that EarthCorps aspires to, and he has always led by example to fulfill the organization's mission. I have learned so much from him about the power of humility, compassion, and dedication to effecting change. The entire board thanks him for his enormous contributions to EarthCorps and our regional environment, and for leaving the organization in a position of strength as we embark on the search for our next leader. This is no small feat given the many challenges posed by the COVID-19 pandemic, which Steve has navigated with grace and wisdom.
The board is working on a transition plan, and in the coming weeks we will appoint a search committee to identify candidates who have the commitment, experience, expertise, and passion to lead EarthCorps through the opportunities and challenges ahead.
Steve is leaving us with a robust organizational infrastructure, financial stability, a talented and passionate staff and corps, a committed board, a global network of alumni, and countless volunteers, partners, donors, and EarthCorps fans who are excited for the future.
I look forward to keeping you updated as the search process moves forward.
Warmest wishes,
Betsey Curran
President, EarthCorps Board of Directors