Lessons Learned From My Beloved Father
by Marisol Morales
Article originally published on 7/24/20 on the EchoX website.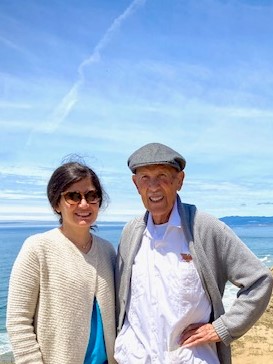 As we celebrate Latino Conservation Week (July 18-26), I have been reflecting on my own experiences as a Chicana and of people who helped shape my views of the conservation movement. For me, conservation means stewarding our lands to preserve and respect all living things. The history of the conservation movement as we know it, is rooted in the destruction of the environment and cultural groups. The indigenous people who preserved and respected the land and the environment, were attacked. Their experiences and voices were ignored and silenced.
My father recently passed away, but he left me the most valuable lessons about people and nature. He believed that people, like plants, need to be cared for and respected. At an early age, I learned about the impacts of environmental injustice on our essential agricultural workers. I also learned how to hold a plant in my hand and admire its value and beauty.
My father, Daniel Morales, was a farmworker and a dedicated environmental justice advocate. In the late 1940s, my father immigrated to California from Durango, Mexico with his parents and siblings in pursuit of the American dream. Growing up as a migrant child, he faced many hardships and his family struggled to make ends meet. At the age of eight, he worked picking prunes, tomatoes, topping garlic among other crops. Back in the '50s, my father, and many farmworkers like him, experienced discrimination while working in the fields; there were no age restrictions to protect children, no breaks, no clean drinking water, no bathrooms. Today, farmworkers continue to be amongst the most vulnerable in our country; living in substandard housing, subjected to hazardous and inhumane working conditions, experiencing greater health disparities – including high rates of COVID-19, and are denied some of the most basic workplace protections.
My father's rough life made him strong and resilient in the face of adversity. He transcended challenging times by becoming a life-long advocate for social justice. He devoted over four decades of service to the Center for Employment Training (CET) collaborating with the United Farm Workers (UFW). The farmworkers' movement of the 1960s was a collective effort of diverse voices committed to social and environmental justice. They fought against discriminatory labor laws and advocated for workers' rights, improved housing conditions for agricultural workers, and better wages for farmworkers. My family was honored in 2019, when California State Assemblyman Ash Kalra awarded my father the Latino Legacy Award for being, "A staunch civil rights and social justice advocate." In addition, he acknowledged his contributions to the farmworkers' struggle for basic human rights.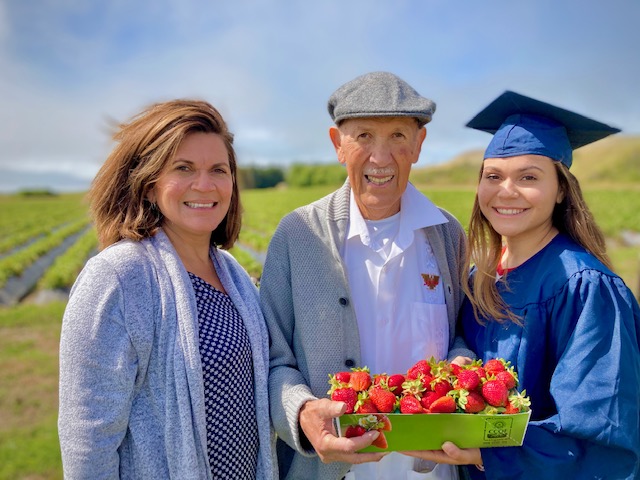 Ten years ago, my father was diagnosed with non-Hodgkin's lymphoma. He was invited to participate in a Stanford research study on farmworkers. Researchers were looking at the long-term effects of early pesticide exposure and the correlation to high rates of cancer in adults. After several tests, the results showed that he had Dichlorodiphenyltrichloroethane (DDT) deposits in his body – the insecticide that was sprayed while he was working in the fields as a child. Similar studies have also shown that migrant children with high exposure to pesticides have significantly higher cancer rates. With more urgency than previous years, he fought for farmworkers' rights.
I am forever grateful for my father's compassionate leadership in the community that helped shape my understanding of conservation, advocating for justice for people and our natural resources. He understood the intersectionality between environmental justice, economic justice, and health on our relationship with nature. The memory of my father's advocacy guides me in my pursuit of justice for communities of color within the conservation movement. Throughout his life, he embodied and shared the view, "Sí Se Puede!" (Yes You Can!) – motto first coined by Dolores Huerta, co-founder of the UFW. He believed all people can and should live with dignity. He worked with others to help create a better life for themselves, their families, and their communities. Conservation begins with self-respect and preservation of people. Conservation of the whole environment is fighting for justice for people and the protection of our land.