Latino Conservation Week: My Experiences From Farming to Conservation
By Fernando Magalhaes Silveira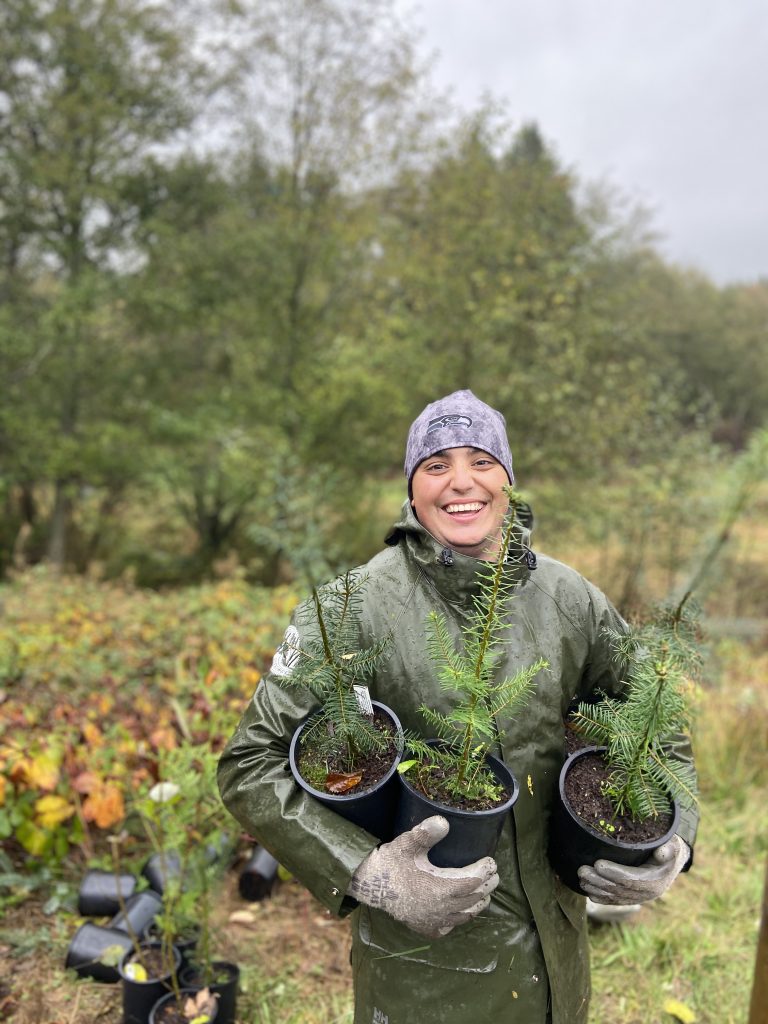 Hello Folks, my name is Fernando Silveira. I'm a Volunteer Specialist at EarthCorps and an Agronomic Engineer from Brazil. I am proud to say that I am one of the few Latinxs in conservation at EarthCorps. I enjoy the outdoors, I like to hike (especially here in Washington), enjoy learning about new plants and all the physiology involved and like many Latinx, I enjoy playing soccer!
I'm happy to say that this week is Latino Conservation Week!
And, you are probably wondering yourself, what is Latino Conservation Week, right? So let me explain a little bit, it's an initiative of the Hispanic Access Foundation (HAF). The Latino Conservation Week was created to support the Latinx community getting into the outdoors and participating in activities to protect our natural resources.
During this week, community, non-profit, faith-based, and government organizations and agencies hold events throughout the country. From hiking and camping to community roundtables and film screenings, these activities promote conservation efforts in their community and provide an opportunity for Latinxs to show their support for permanently protecting our land, water, and air.
In celebration of this week, I decided to write about how my life experiences are interconnected with conservation and the outdoors.
All my life, I was really into the outdoors and since I was a little kid, I felt a connection with the Earth. I grew up going to the beach and exploring all around. I used to love to learn about mosses and animal habitats. My family and I had a garden in our house, so I always was in contact with plants and the environment. Shortly after, we built a small community garden for our neighbors. I am proud to say that the garden continues to remain in use by the community.
In high school, I participated in some projects, such as; recycling, conservation, cleaning up beaches, and would volunteer on an organic farm. In college, I had a variety of different experiences in various locations. I worked on a big farm that harvested oranges, worked with an equine-assisted therapy organization, planted flowers, grew potatoes, and worked with agroforestry systems. My last experience before I came to the U.S. was on a sustainable farm, it gave me the experience to explore the conservation and restoration fields. My main goal at EarthCorps now is to improve my knowledge in this area of study.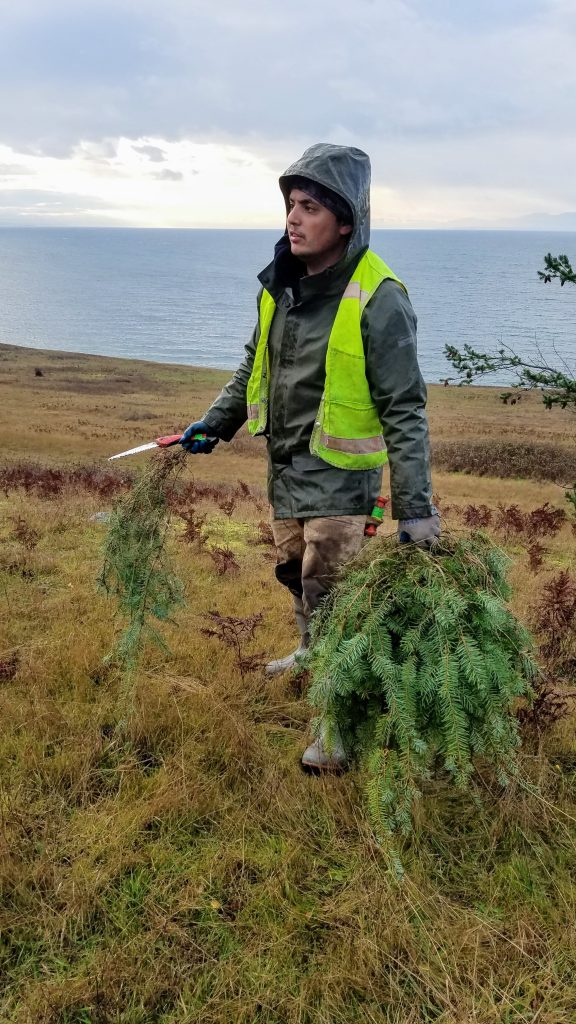 As I mentioned before I am an Agronomic Engineer. I had a solid background with agriculture, learning, and working with different plantations and farms, a variety of plants, and a diverse group of animals – but I miss the horses the most. All of these experiences helped me in learning how conservation and agriculture are interconnected.
I learned a lot about conservation agriculture. What is Conservation Agriculture? It is defined as a sustainable agricultural system made up of a set of farming practices adapted to the requirements of crops and local conditions of each region. It's farming and soil management techniques that protect the soil from erosion and degradation, improve its quality and biodiversity and contribute to the preservation of our natural resources. Similar to what I've learned at EarthCorps, almost all forms of conservation agriculture share three core principles; regular maintenance of soil cover, minimum soil disturbance, and the practice of regular crop rotations.
At EarthCorps, I am learning different techniques of conservation and forest restoration that I can apply in many situations in the agriculture field both in Brazil or wherever I go next. EarthCorps made me think outside the box. I've been with EarthCorps for two years and have learned and grown a lot, not just professionally but personally too. EarthCorps is a community that I will carry with me my entire life, I made connections with people all around the U.S. and the world. Each of them teaches me something every day, a lot of people with different backgrounds and experiences but with the same goal "strengthen community and restore the health of our environment".
I invite you to learn more about conservation and I recommend that you attend one of our events. Our volunteer team has put in place new COVID-19 procedures to help keep you safe while volunteering. Check our calendar page here: https://www.earthcorps.org/volunteer/
And, if you want to learn more and support an urban and community farm, I recommend you check out Yes Farm, it's an urban farm at Yesler Terrace in Seattle run by the Black Farmers Collective. They have some drop-in volunteer days: Tuesdays, Thursdays, and Saturdays 9 AM-3 PM, every week. If you want to help in another way, you can donate in this link: https://bit.ly/2CTXubV
So that's it, folks, if you want to participate in some events from the Latino Conservation Week check the link https://latinoconservationweek.com/
Thanks for reading and stay tuned for more!!