Ravi Prasad: Leading the Way for Global Green Recovery
Ravi was a 2014 International Corps Member. He is currently working for the UNDP as a monitoring and reporting specialist and is based in Fiji.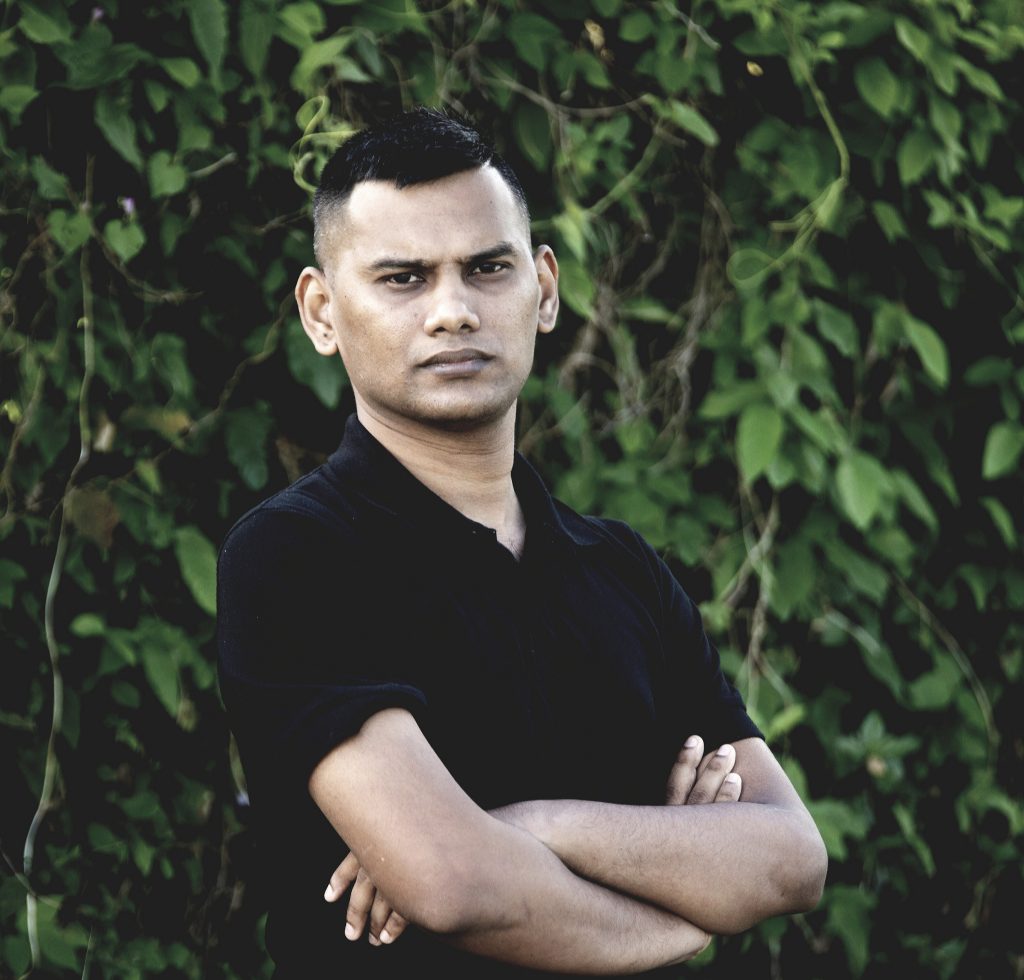 Ravi Prasad has always felt connected to nature. Born and raised in Fiji, he grew up in a Pacific Island country known for its rugged landscapes and coral reefs. Ravi's passion for the environment inspired a change-making and forward-thinking career that has taken him across the globe.
After receiving his B.Sc. in environmental science and climate change in 2013, Ravi sought an experience that would allow him to travel beyond Fiji, explore new cultures, and continue his environmental training. In his search, Ravi found EarthCorps. The prospect of visiting the U.S. and getting to do community-focused restoration work was too great to pass up.
Ravi applied to be on the international corps at EarthCorps and was accepted into the 2014 cohort. He was part of a vibrant, dynamic crew and enjoyed homestays in Greenlake and Sand Point, two neighborhoods of North Seattle near the EarthCorps headquarters. 
Between EarthCorps' backcountry projects and citywide restoration, Ravi still found time to embrace American culture. The kindness of those he met and the depth of the relationships he cultivated were hallmarks of Ravi's experience. He even discovered a new holiday; Halloween! The October 31st celebration is now one of his absolute favorites.
Through his Corps year, Ravi developed his leadership skills, work ethic, and technical training. He gained newfound confidence in living away from home as well as the feeling that he could tackle anything after the rigors of the EarthCorps program.
This newfound aptitude for cultural exchange and leaving his comfort zone inspired Ravi's post-EarthCorps path. He completed a research fellowship in Germany and then received his Master's in Conservation Leadership from Cambridge University in England.
Ravi next took his skillset to the Australian World Mosquito Program where he worked as the field team leader, helping fight dengue, Zika and chikungunya in Oceania. In 2020, Ravi was hired by the UNDP and currently works as a monitoring and reporting specialist in the Pacific Island region. Ravi oversees 50 resilience and sustainable development projects amounting to around USD 200 million to ensure that they are implemented as planned.
As if that wasn't enough, Ravi is now helping to co-found with his Cambridge University alumni friends an exciting new project called the Global Green Recovery Cooperative (GGRC). Launching in the next few months, this global initiative seeks to help economies recover from the impacts of COVID-19 in a way that promotes sustainability and environmentally-conscious practices. The platform will provide networking opportunities, job boards, events, and more. We will be spreading the word about the GGRC as soon as it launches, so stay tuned!
On October 28, Ravi was the keynote speaker at EarthCorps' annual fundraiser, Revive.
Stories like Ravi's really remind us how incredible our alumni network is. It's a global community full of dynamic, motivated environmental leaders who desire to enact real change in our world.
Ready to become part of the EarthCorps community? Click here to apply for our next cohort.