EarthCorps Welcomes Evlyn Andrade as New Executive Director
January 20, 2022 – On behalf of the board of directors and staff at EarthCorps, we are thrilled to share the news that we have hired Evlyn Andrade as our next Executive Director.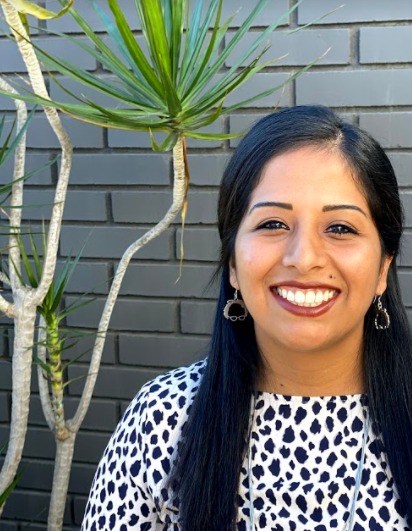 Evlyn brings not only a passion for the environment and youth development but also extensive experience in management, finance, fundraising, organizing, and advocacy across the academic, government, and nonprofit sectors. Evlyn is joining us from her most recent position as a Policy Advisor on Land Use, Environment, and Environmental Justice to San Diego County Board Supervisor Terra Lawson-Remer.  Evlyn's experience also includes serving as the Development Director at Climate Action Campaign, and Manager for both the Office of Diversity and the Center for Public Health Practice at the UC Berkeley School of Public Health. She has also served in numerous volunteer positions supporting low-income families on topics ranging from college admissions to substance abuse and addiction. Evlyn has been a passionate proponent of social, economic, and environmental justice and has served on various executive boards for Democratic clubs throughout the San Diego region, as well as the Sierra Club. She also has experience working on local, regional, and national political campaigns.

Evlyn has the combination of visioning, strategic planning, and execution leadership that we need in our next Executive Director. Having led dynamic teams and built strong relationships with diverse communities, she will enhance our efforts to incorporate diversity, equity, and inclusion as well as social and environmental justice principles in the way we work. Her professional and lived experiences will benefit EarthCorps as we chart our future together. We are very excited to have Evlyn join our team!

Evlyn is equally thrilled to become part of the organization. She shares, "I am excited to join the team and build upon all the amazing work EarthCorps has done in the community. I look forward to advancing our commitment to racial equity to ensure the Puget Sound region is a place where everyone can thrive and environmental justice is prioritized."

We would like to thank Catherine Nueva Espana for serving as our interim Executive Director since June. She and our staff have done an incredible job stewarding the organization over the past six months.

We are also very grateful to the Morten Group for leading our search process. They brought an impressive slate of candidates to us to review and led a very inclusive process.

And finally, we want to thank our incredible community for your support over the years, and especially through this transition. We are confident that we have the right team in place to continue to develop the next generation of environmental leaders who will make profound impacts across the globe, starting right here in the Puget Sound region. Together, we will ensure that people and nature thrive together.
In community,
Ken Bryan
Co-Chair Board Search Committee   
Tania Elahee
Co-Chair Board Search Committee
Want to learn more about Evlyn? Watch her introduction video here!