Discovery Park
With 534 acres of growing green forests, it may not be as a surprise that Discovery Park is Seattle's largest park. Initially built as the U.S. Army's Fort Lawton, the park was converted to civilian use in 1973. Discovery Park now serves as national model for converting military bases into public parks and community centers.
This outdoor destination overlooks the Puget Sound making it the perfect getaway when the hustle of the city begins to weigh you down. On any given Saturday, rain or shine, hundreds of two and four legged visitors enjoy the lush forests and calming vistas. The Discovery Park's Loop Trail tops many urban hike lists
From frequent use, large sections of the park battle erosion and heavily compacted soils. Strewn across the forests are invasive plants like English ivy and Himalayan blackberry which have crowded landscapes that were once flourishing with native conifers.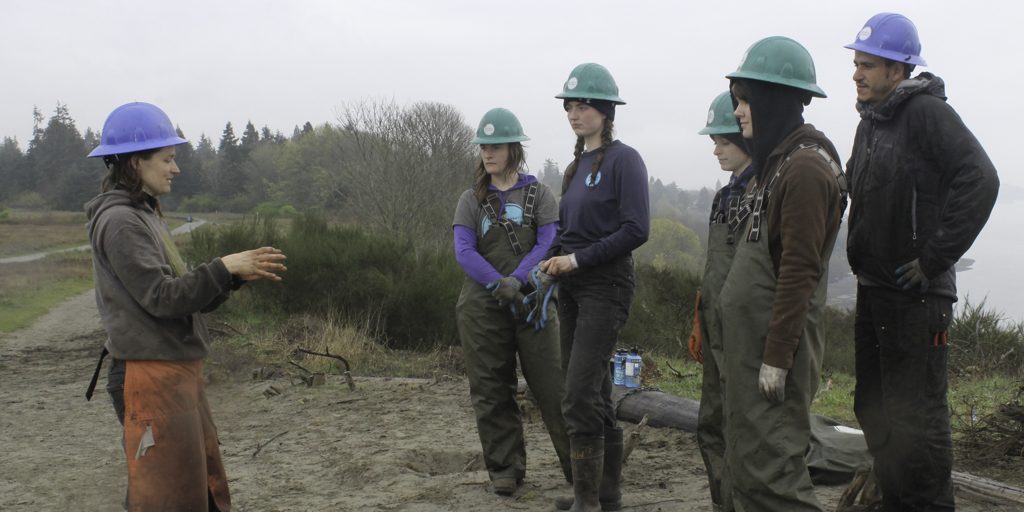 Thanks to the Green Seattle Partnership, along with investments from REI and Seattle Parks and Recreation, EarthCorps has been stewarding this popular outdoor destination. Over the course of 82 days this year, EarthCorps crews and volunteers from the community will work to remove the invasive plants, control erosion, and install native plants. Crews will also water and care for previously installed plants to increase their survival rate.
The outcome of this project will reduce invasive plant cover and increase native plant prevalence in 50 acres of the park. With a growing forest of native plants, Discovery Park will continue to be a beacon for those looking to enjoy nature in the city!
Tags