Augustina Meh Ndum: Moving toward Passion 
Augustina was a 2018 International Corps Member. She has just finished studying environment system engineering and management at Memorial University in Newfoundland and hopes to use all she has learned to mitigate pollution.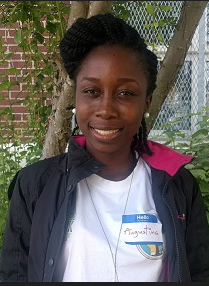 Everyone who comes to Earth Corps has their own story for how they first learned of this organization. For Augustina, it was from a professor. He encouraged Augustina to follow her passions and told her EarthCorps could be one way to do that.  
With that introduction Augustina began one of the most impactful journeys of her life. Of course, journeys don't always come easy. For her, the process to apply for a Visa and embark on her first trip from her home in Cameroon was daunting.  
"The American Embassy rejects a lot of Visa applicants. I've applied for a Visa before and was rejected. So I was shocked when the interviewer said I was going to get it. I was so happy to join the program."  
When she arrived in Seattle she was greeted by two things: one, an incredible host family that welcomed her and a chill in the air. "Even when it was not too cold, I was chilly." For Augustina, the practical hands-on approach to how EarthCorps taught restoration and the workshops were her favorite part, but getting to fieldwork work right away was important. Recalling how she remembers her backcountry experience, Augustina said, "I'm scared of snakes and when we were camping, every stick looked like a snake."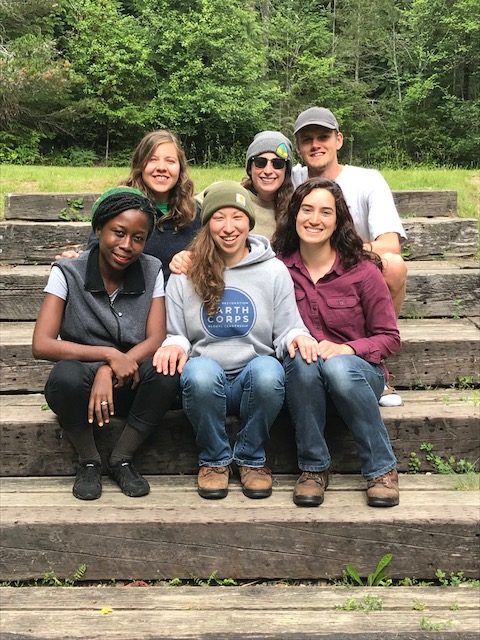 She was amazed at how even the simple things she had grown to understand were different here. "Back home, you are taught to plant trees directly from the pot, but here we had to shake out the dirt from the roots and build up the soil around the roots."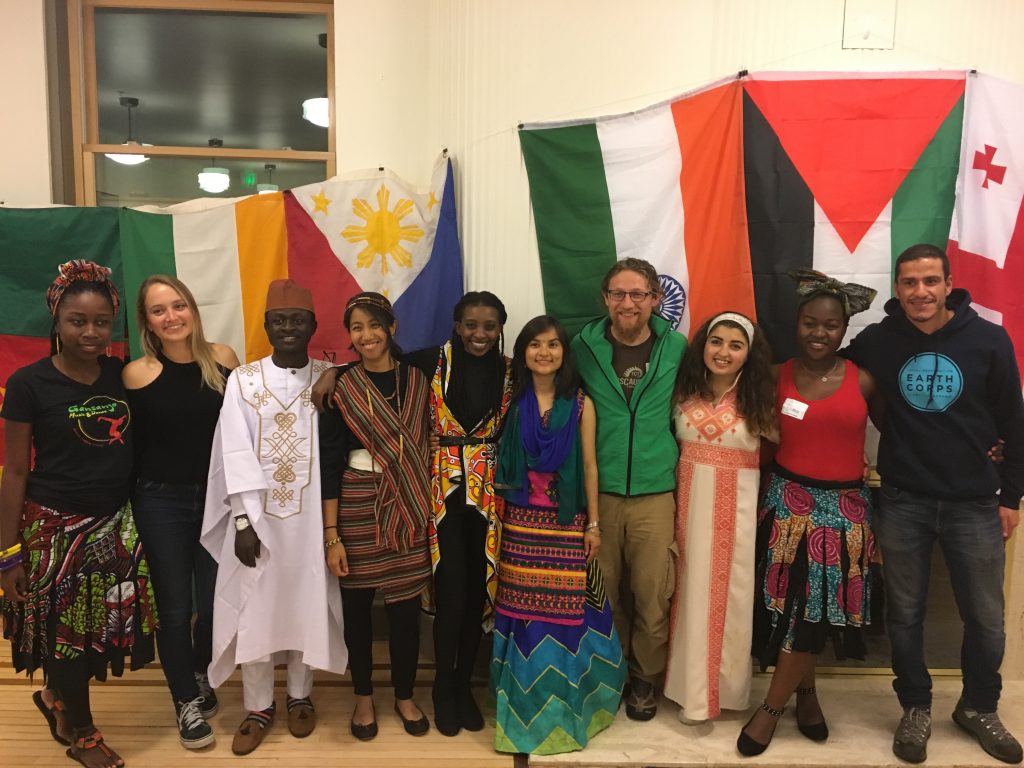 "I had a great host family, and then I had EarthCorps and the other corps members. We were family, too." 
The structured workshops with staff and her fellow corps members were just as valuable as the corps program itself, she recalls. The leadership development curriculum taught her not only about her leadership style, but how to be a leader working with a team of leaders. Her cohort was like her family.
Augustina wants other to consider applying for the program. "The experience you gain in EarthCorps is unique because you right away practice the things you learn. If you have a love or wish to take care of the environment, EarthCorps is here to fulfill that wish."  Ready to help take care of the environment? Learn more about joining the crew or participating in a community event.