Sheroes Ambassador Program
EarthCorps in partnership with HerRay! Foundation is excited to announce the HerRay! Sheroes program to support and encourage women's leadership in the environmental field.

Each year, one to two
Corps Members who identify as women will be selected to be a  "HerRay! Shero." A Shero is an ambassador to other women who are trying to enter the environmental field. Thanks to the HerRay! Foundation, Sheroes will gain leadership skills, professional development, and networking experience as they forge their path in the environmental sector.
Meet our 2021 Shero: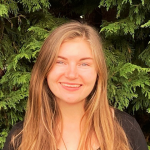 Mariah Thomson, Crew Lead
For Mariah, prioritizing building relationships allows her to create more meaningful change. She believes the more she knows her crew, the better she can advocate for their needs. She feels a tangible shift in her role as a Crew Leader this year. Last year she was learning as much as she could. And this year, while she is still actively learning, she has shifted towards guiding the pursuit of knowledge. Within her leadership capacity, Mariah continues to push herself to bring an anti-racist lens to all aspects of her work. Her goal is to help foster a cultural shift in the ecological restoration field–making it more accessible and equitable. She is using the Sheros opportunity to participate in trainings geared toward deepening her understanding of her role at the crossroads of white privilege, sexism, and patriarchy. Mariah's leadership continues to evolve as she integrates new knowledge. She reminds us, "To lead is not to project perfection that you are not, it is to embrace your humanness and the sensations this lends. This is what allows others to come into their unique leadership practice, one that is informed by their experience and wisdom."
Mariah served as a crew member at EarthCorps in 2020 and is now part of our Leadership Cohort as a Crew Leader. She graduated from the University of Puget Sound with a BA in Sociology and Environmental Policy and Decision Making. Her senior thesis investigated the ways in which interdisciplinary collaboration between social and natural scientists could improve conservation outcomes.
Meet our 2020 Sheroes: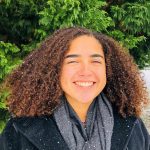 Hannah Wilson, Outreach Specialist
Hannah graduated from the University of Washington with a BS in Environmental Science and Resource Management and a minor in Geography. She is passionate about addressing environmental justice issues and has experience working with non-profits, tribes, and civic offices throughout Seattle and Washington.
"While I believe environmental restoration is a powerful tool across the board, I also believe we need to reconsider the ways environmental organizations partner and engage with communities, especially when engaging with communities of color. I am excited to work with Earthcorps on expanding the ways they can share resources and create change in a way that is equitable and just in the face of increasing climate change, gentrification, and resource exploitation."
Hannah's goal is to use her platform to give a voice to those who don't have the privilege she has and to mobilize on-the-ground work that is effective beyond just raising awareness.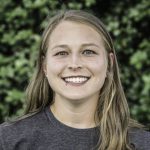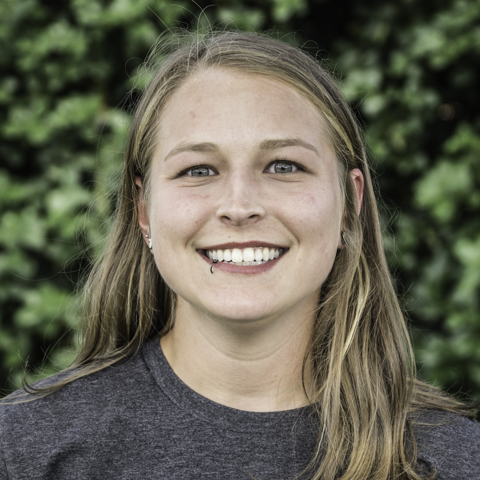 Beth Fancher, Crew Leader
Beth graduated from the University of Washington with a BS in Environmental Science and Resource Management. She completed her restoration ecology capstone project with the Green Kirkland Partnership and has served as an environmental restoration volunteer with the Mountains to Sound Greenway Trust.
"Growing up in the Pacific Northwest I developed a love and appreciation for nature. Understanding the importance of natural ecosystems and being aware of the damage and destruction that humans have inflicted upon them compels me to participate in environmental stewardship. My ambition is to have a career in ecological restoration and I believe that serving with EarthCorps is a terrific opportunity to gain relevant experience and leadership skills."
Beth looks forward to growing as a leader and helping others to do the same. She feels empowered to inspire other young women, just as female leaders have encouraged her.
A special thanks to the HerRay! Foundation!