Dig Deeper as a Puget Sound Steward
Whether it's the physical work, the passion for healthy and balanced ecosystems, the need to give back, or the desire to learn and share your knowledge with others, becoming a Puget Sound Steward might be the right step for you!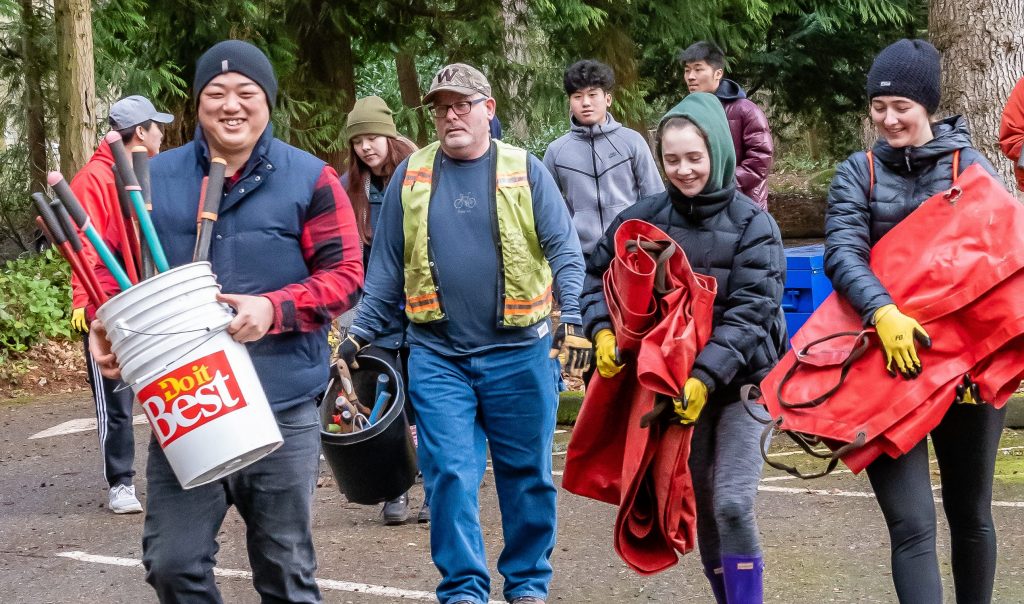 Because of my involvement with the Puget Sound Stewards program I am now an environmental leader in my community where I inspire and educate others through action.

– Alan Garvey
If you've been to a handful of EarthCorps volunteer events, and want to do more, the Puget Sound Steward program might be calling your name!
Puget Sound Stewards are committed volunteers of all ages who are trained in the management of nearshore restoration sites, and work to ensure their success. EarthCorps deploys teams of Stewards to sites along estuaries, rivers and beaches in the cities of Seattle, Tukwila, Edmonds, and Everett.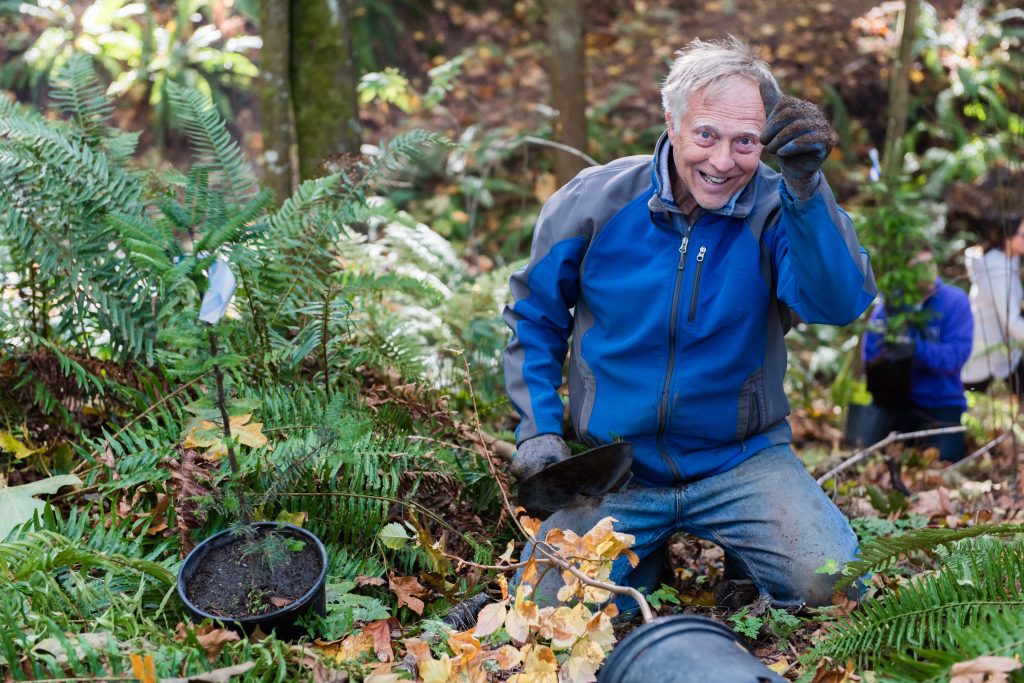 Puget Sound Stewards help EarthCorps run restoration events, monitor plant growth, adapt management plans, and educate the community. EarthCorps provides the education and resources to support Stewards in their role.
Puget Sound Steward Workshops:
This summer EarthCorps is holding Puget Sound Steward workshops for people interested in becoming a Steward, and those who just want to get a deeper understanding of environmental restoration and leading volunteers.  Sign up for the workshops on our Volunteer Calendar.
North Sound workshops in Mukilteo
June 15 – Environmental Restoration 101
June 22 – Working with Volunteers 101
June 29 – Trail Maintenance 101
Duwamish River workshops in Tukwila 
July 11 & 13  – Environmental Restoration 101
July 18 & 20 – Working with Volunteers 101