Volunteer Team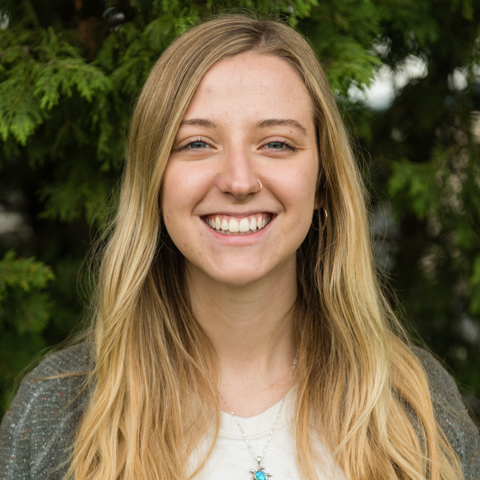 Chel-C Ford
Saginaw, Michigan
Chel-C graduated from Albion College in 2017. While there She studied abroad in South Caicos at the SFS Center for Marine Resource Management.
"Every day I strive to be an example of someone who stewards the planet. EarthCorps and I share the same values which made me feel that this was the place for me."
---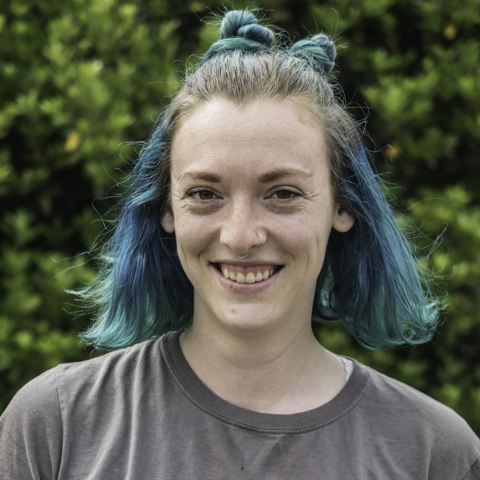 Amy Hersh
Bay Area, California
Amy holds a Bachelor's degree in Environmental Studies and minor in human rights from the University of Washington.
"I always loved being outside and around animals and plants. The intersection of feminism, mental –health, and environmental justice fascinate and inspire me. I hope to continue developing my ability to lead others in these fields."
---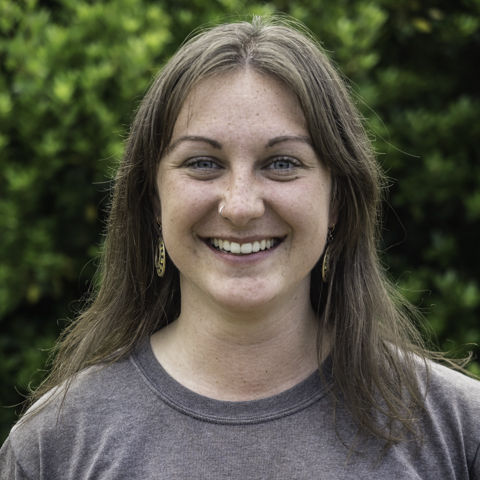 Kristin Holschbach
Wisconsin
Kristin studied communication at the University of Wisconsin – Oshkosh.
"When in doubt, volunteer it out… but literally. After graduating college I've been enrolling in AmeriCorps program including FEMA Corps and the Utah Conservation Corps. The conservation corps really sparked my love of being outdoors and I want to continue making the earth an awesome place everyone can enjoy!"
---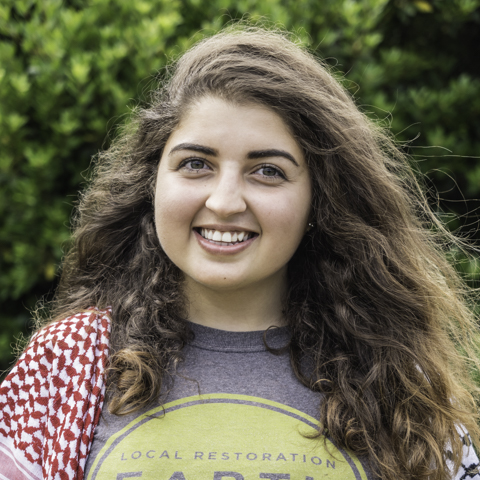 Nebras Maslamani
Jordan
Nebras has a bachelors degree in water and environmental engineering. She had internships in Jordan water company and is IKT infrastructure.
"I have always wanted to connect with nature while working and being part of it. Connecting what I do at EarthCorps to the environmental issues in the Middle East is what keeps me motivated to work hard and learn all I can while I am here in Seattle. We can overcome many challenges and conflicts by learning and giving in a healthy work environment like EarthCorps."
---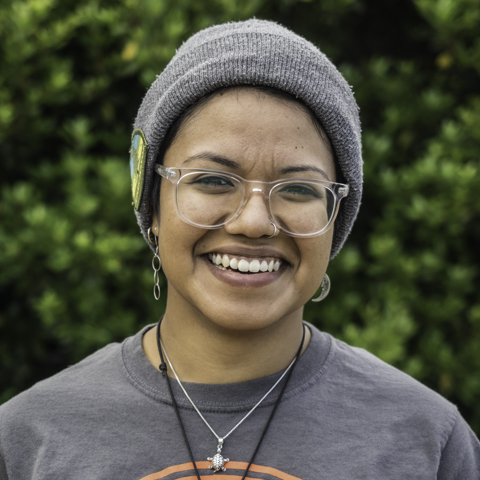 Maritza Mendoza
North Carolina
"I always enjoyed being outside and really loved learning about nature. I wanted to continue learning about the environmental conservation and restoration field, but wanted to gain more insight and better understanding why people are motivated to protect their environment. I see EarthCorps as a wonderful organization to study these two interests, inspire future environmental stewards and look at the importance of communities in the environmental field!"
---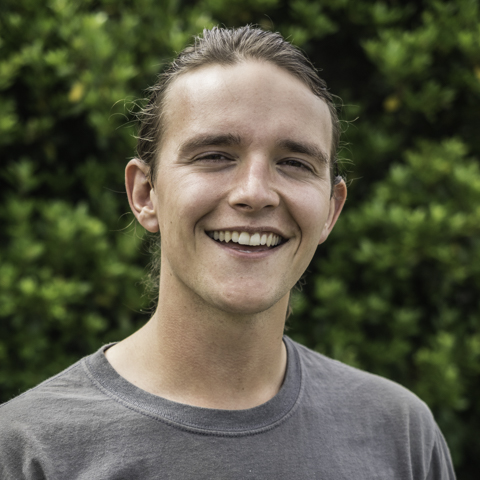 Nick Monetta
Holland, Michigan
After graduating from Wittenberg University with a degree in Environmental Science, Nick served as a crew member with the Montana Conservation Corps.  He then led a crew with the Arizona Conservation Corps in Tucson.
"I first became passionate for the environment after enjoying the lakes, dunes, and woods of my home in West Michigan. Exploring the country and working in beautiful areas through Conservation Corps further cemented this relationship. I'm excited for the opportunity to share this passion through community outreach at EarthCorps!"
---
Crew Leaders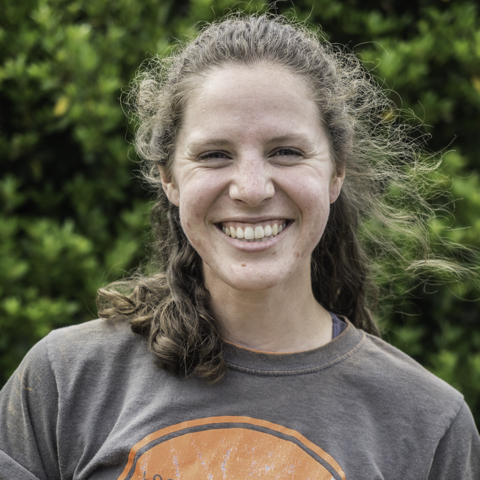 Heidi Goodrich
San Jose, California
Heidi studied Environmental Science at the University of New Mexico, and has experience working in outdoor education and programming, and field work.
"I have a love for outdoor recreation and protecting public lands, and am excited to combine my experiences in leadership and field work to create areas to be used and enjoyed by communities."
---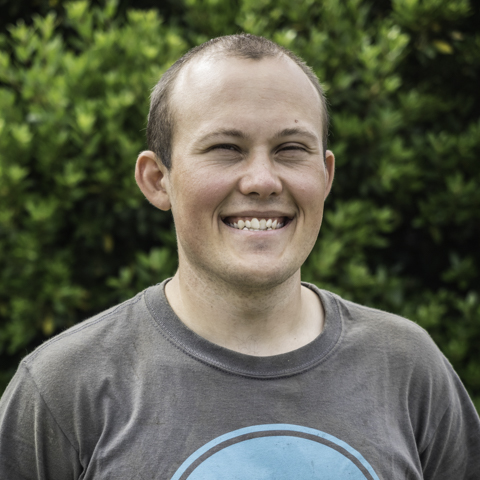 Lukas Morrison
Churchville, Virginia
Lukas has worked predominately in the outdoors in some form or other. From trail work and ecological restoration, to delivery and rental.
"My interest in the outdoors started at a young age. I grew up going on camping trips with my family and the Boy Scouts and the outdoors are a very big part of who I am. I hope to continue serving our planet and its health through EarthCorps. I hope it helps me find future opportunities to work in this industry for a long time."
---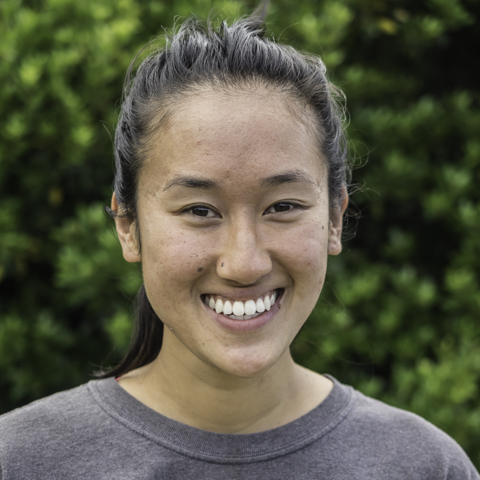 Linda Nguyen
California
Linda earned her B.S. in Business Finance from San Francisco State University and is currently working towards a Certificate in Nonprofit Management from the University of Washington. She previously served with AmeriCorps NCCC based in Baltimore, Maryland prior to joining EarthCorps.
"My moral imperative is the driver behind the passion and dedication I hold to tackling environmental issues in addition to raising the green ceiling. I believe that every person should have access to outdoor spaces and I draw inspiration in being connected to like-minded individuals through environmental service. EarthCorps cultivates an inclusive community that I am proud to be a part of and has provided me with many tools towards pursuing a rewarding career path."
---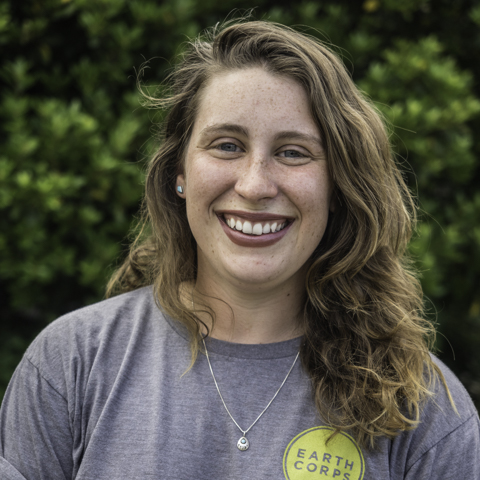 Emmy Rioux
Maine
Emmy graduated in 2016 with a Bachelor's degree in in Biology and a minor in Environmental Studies, completed trail work around California and on the PCT and in summer 2017 worked as a wilderness education in Baxter State Park the northern terminus of the AT.
"I love to work outside and with people who are passionate about our Earth's wild spaces. EarthCorps allows me to blend these interests, while making a positive impact on the local community."
---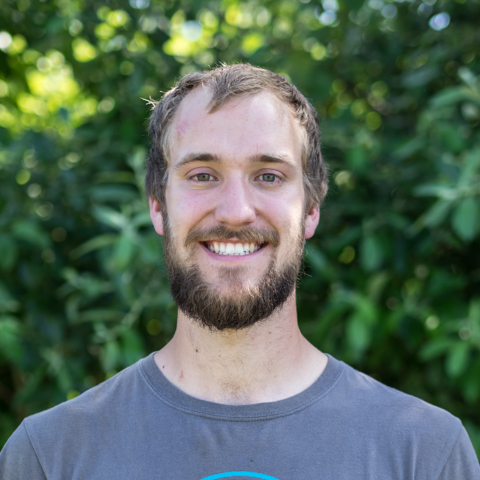 Eric Schoohs
Wisconsin
Eric recently graduated from the University of Wisconsin-Madison and participated in a Corps year last year with EarthCorps.
"I have a drive to combine providing a sound environment for future generations whose voices cannot currently be heard and educating the younger generation to continue that mission. EarthCorps is an organization that allows me to do both now, and to improve myself and maximize my impact."
---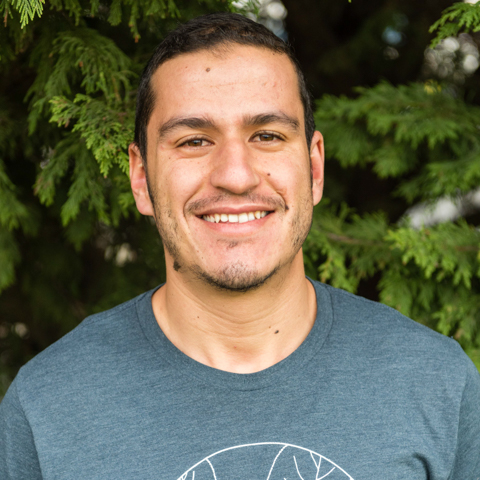 Adnane Sounni
Morocco
Adnane has a Bachelor's of Arts in English studies. He worked as a community development facilitator in Morocco and Senegal.  He worked as an EarthCorps corps member in 2017 and worked on different environmental projects in the Pacific Northwest.
"Throughout my work in Africa, I found that many of the community problems are related to environmental issues. The best way to do that was through joining one of the leading organizations in this field which is EarthCorps. I am glad that I made the right choice."
---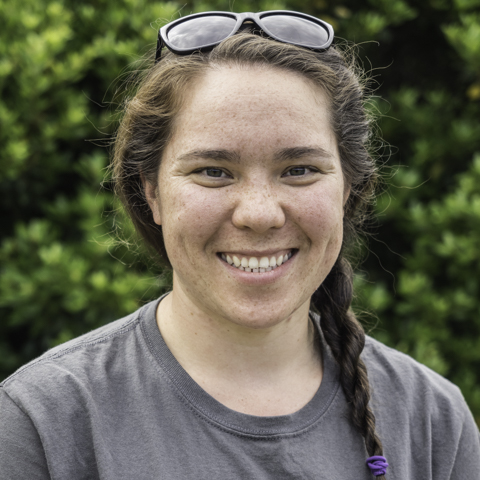 Katy Yeh
California
Katy graduated from Lewis and Clark College with a double major in Environmental Studies and Biology. She ran volunteer stewardship programs with the Golden Gate National Parks Conservancy and grew from restoration technician to senior project manager.
"I grew up with incredible access to open space. I wanted to join EarthCorps to work with likeminded people to increase access to quality natural spaces in the Puget Sound region."
---
Field Specialists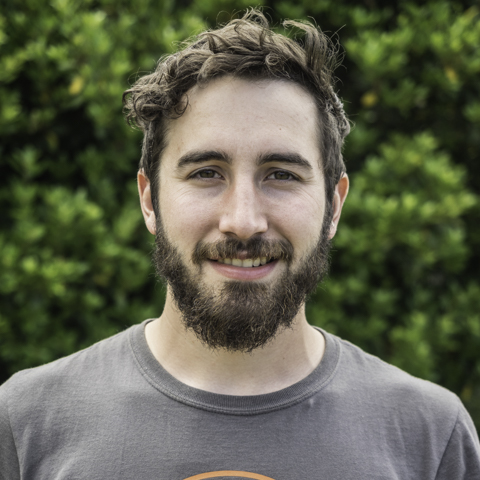 Zak Henry Bartholomew
South Carolina
Zak Henry joined EarthCorps in 2016 as a corps member, and worked as a crew leader in 2017.
"My original spark for restoration work came from a vertebrate biology course I took in high school where we studied wildlife and their ecosystems in South Carolina State Parks. In college I became involved with our sustainability program and through that gained an appreciation for the role that our environment plays in those sustainable initiatives. My work through WWOOF prompted me to seek out other opportunities with a hands-on approach to learning about and improving the environment."
---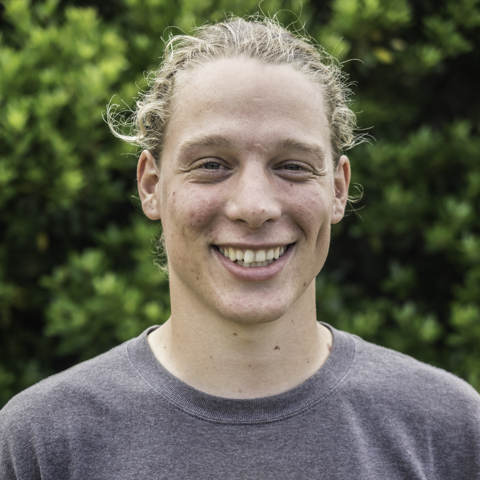 Cory Burk
Seattle, Washington
Cory joined EarthCorps in 2012 after graduating from the University of Washington. He has been a corps member, summer crew, and crew leader. In between service terms he spent time in landscaping and working as a cook in local breweries.
"I decided to pursue an environmental career at the very end of my time at high school because of the inspiration I had in an AP environmental science course. In college, I learned about EarthCorps which inspired me to narrow my career choice to the field of environmental restoration."
---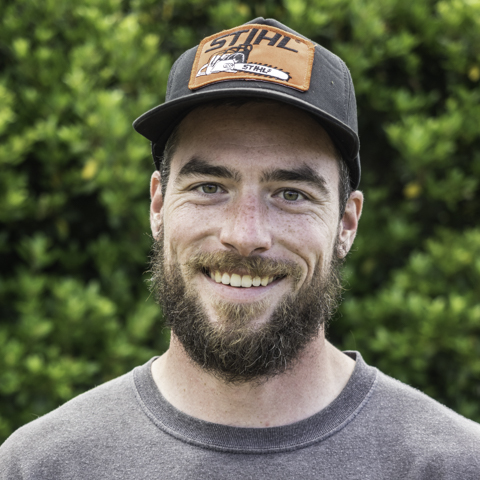 Andrew Olcott
New York
Andrew is from New York, and first served with EarthCorps in 2016. With work experiences in Agriculture, Trail Building, and Park Maintenance, some common themes in Andrew's training pursuits have been working outside, deciphering landscapes, and learning about approaches to land management.
"I became interested in the Ecological Restoration field while I was in college. I was taking courses that made me think about natural systems and how we exist within them; for better, for worse, and everything in between. Following my interests, curiosities and passions has led me to the Pacific Northwest, not once – but, twice."
---
Corps Members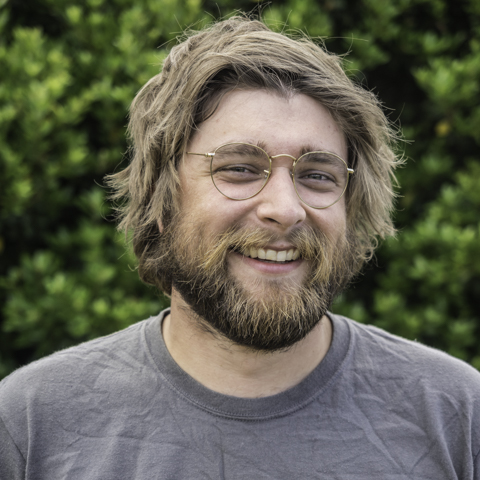 Josh Albert
Kenosha, Wisconsin
Josh received his Bachelor's degree in Communications from the University of Wisconsin – Parkside. He served a year with AmeriCorps Vista and volunteered with various environmental organizations near his hometown of Kenosha.
"Growing up, I had the opportunity to visit many National Parks with my family. This experience has always made me interested in the environment and environmental issues, Halfway through my year as an AmeriCorps VISTA, I found out about EarthCorps and decided that I wanted this to be my next step, I spent much of my following time volunteering with local environmental organizations and working part time for the University of Wisconsin Parkside Natural Science Department."
---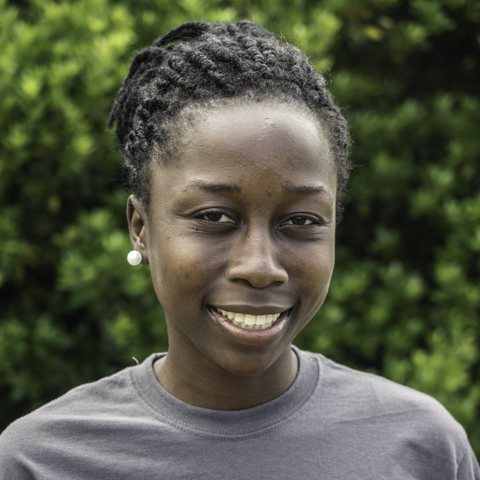 Meh Ndum Augustina
Cameroon
Augustina has a BSc degree in Environmental Health Science. She has worked in hydrocarbon waste management at Cameroon's largest oil refining company, experience studied transmission of Malaria in birds, and has done research on mangrove ecosystems with WWF.
"The growing global environmental issues and their tangible impact on the health and integrity of the environment convinced me to pursue my professional development in the field of environmental sciences. My interested in the environmental issues stemmed from how dependent out well being is on the nature of our environment and how we care for it. My country Cameroon is faced with environmental degradation issues, so i see the EarthCorps program as an opportunity to learn new and sustainable techniques in environmental restoration."
---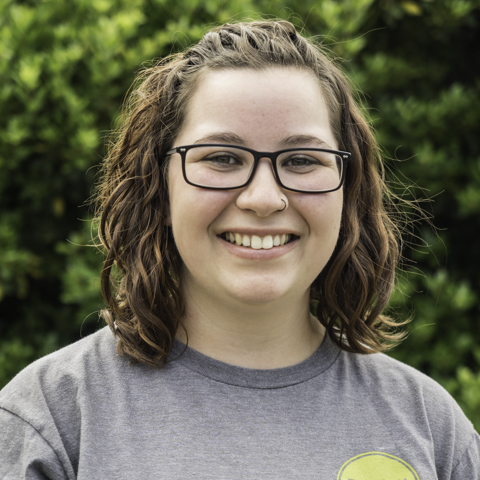 Olivia Avery
Petoskey, Michigan
Olivia majored in Environmental Science form Ferris State University. She interned as a field tech for North Country Cooperative Invasive Species Management Area and as a monitor for Save our Monarch Foundation.
"I came from a very environmentally conscious area so I knew that was the field I wanted to pursue a career in. EarthCorps provides the experience needed to get a career that I will be able to make a difference in. EarthCorps also will provide me the resources to strength leadership skills and pass on my knowledge to the next generation of conservationist."
---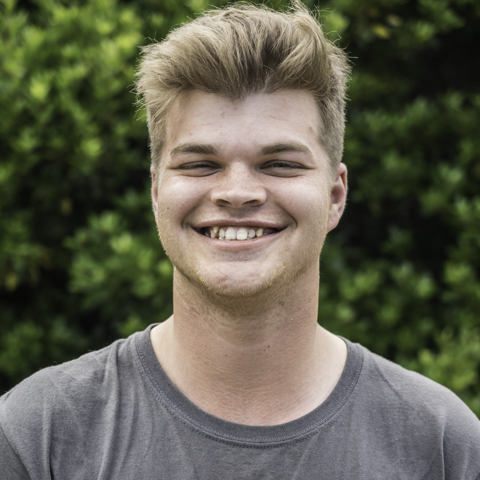 Adam Bagley
Seattle, Washington
Adam did a year of AmeriCorps NCCC last year and graduated from a Job Corps program for Wildland Firefighting and Forestry Conservation.
"Working in southern Oregon and all over the East Coast really helped me find my love of the PNW. I have never been to State that was everything like this and can't wait to see what work I do with my crew."
---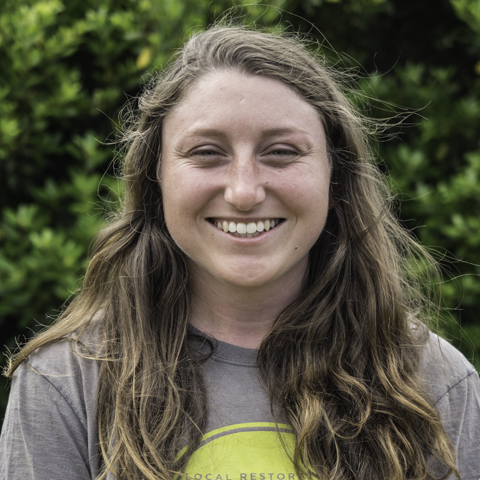 Sierra Brown
Sacramento, California
Sierra graduated from UC Berkley with a degree in Molecular Environmental Biology and a minor in Food Systems.
"Growing up my nickname was "bug" because I loved to hang outside and make friends with insects. Twenty years later and I still love making friends with nature. This time through EarthCorps."
---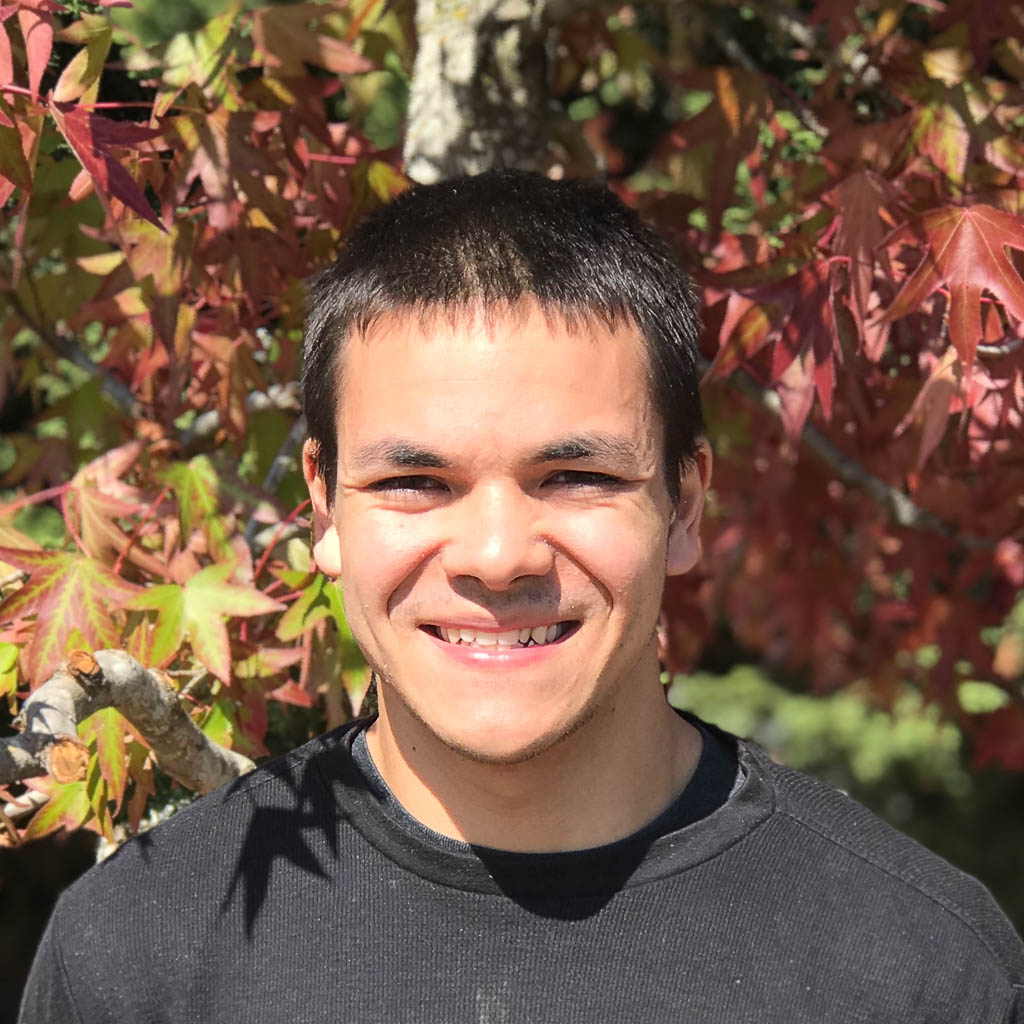 Matthew Buyco
Seattle, WA
Matthew graduated from Central Washington University in 2013. Since then, he has volunteered with many local missions visiting food banks and building houses in Mexico and he has worked as an usher for Safeco Field and Husky Stadium here in Seattle.
"I have always enjoyed being outside and looking at the mountains. I am interested in how environmental problems affect all of us and I am glad to be here at EarthCorps, ridding the area of invasive species."
---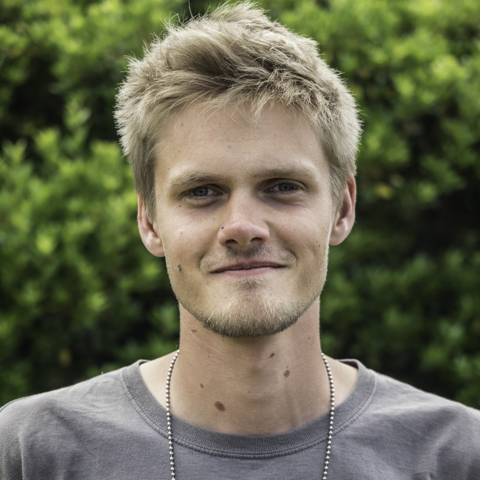 Ian Chamenko
Beacon Falls, Connecticut
Ian graduated with a Bachelor's degree in Environmental Studies from Emmanuel College in Boston. He has worked at food-farms in Boston, Hawaii, and England, and was a corps member at A.C.E conservation corps in Santa Cruz, California.
"I refuse for my employment to perpetuate carelessness and the blind prioritization of capitol. I want to do work that is case-driven, conscious, and disruptive. I am at EarthCorps to deepen both my understandings of ecology and hard, honest labor. Ultimately I intend to work with agriculture and food."
---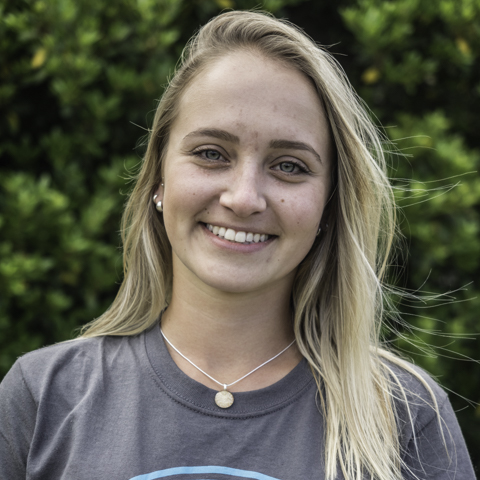 Jaqueline Beatriz Brixner Dreyer
Brazil
Jaque studied forestry in college and has a matesr's degree in climate change and invasive dien species.
"I was born and raised with nature. I have always been curious about everything that involves environmental issues. So I decided that it was my role to take care of nature. I became a vegetarian and I developed a passion for biodiversity and conservation. I studied forestry for 7 years, but I miss really putting into practice what I learned and do something to impact our planet. Being part of EarthCorps will be great personal and professional growth for me.
---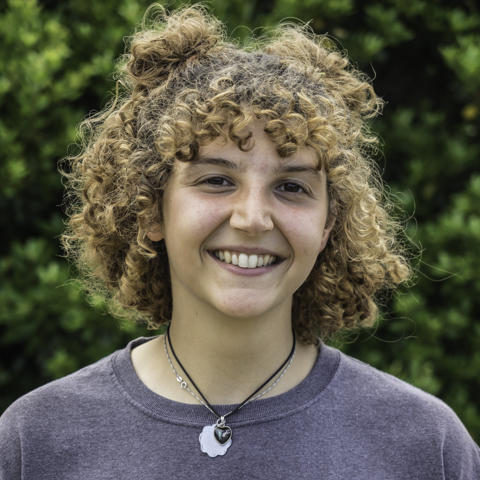 Jordan Fischer
Connecticut
After graduating college Jordan decided they decided they wanted to re-immerse themself in nature and spent the last six months working on sustainable agricultural farms.
"I grew up hiking every weekend, and I'm extremely passionate about protecting our natural resources however we can. I hope everyone gets the chance to experience all the beauty and healing powers the earth has to offer."
---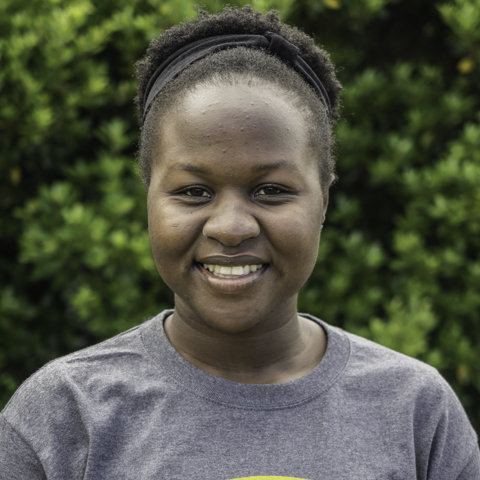 Diana Fombason
Cameroon
Diana has a BSc degree in Environmental Science and a MSc in Environmental cleansing and restoration. She has worked to reduce deforestation, led community activities to broaden knowledge about climate change, and taught environmental education.
"During holidays, I used to go to the farms with my grandparents and developed a closeness with mother nature. When I left high school, I thought it would be interesting to have a better knowledge of the environment and how it's changing. Another spark in my interest for environmental issues was that I thought it was a rising concern that could even be tackled alongside development whereas others thought it was irrelevant at least for now. I came to EarthCorps to learn better restoration practices and how sustainability is achieved. Also to meet new people and learn new cultures."
---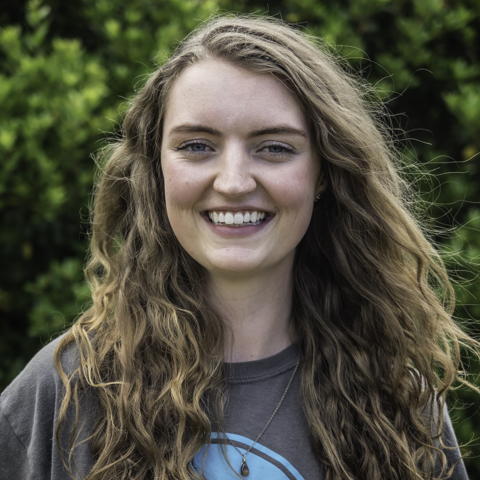 Madeline Gaffigan
Elizabeth Colorado
Madeline graduated from CU Boulder with a degree in Ecology and Evolutionary Biology and Environmental Studies. She has done research in sustainable food production, California flora, and alpine ecosystems.
"I have a passion for sustainable food systems and the complex relationship between people, animals, and plants – especially in a world of constant change. I would like to understand restoration techniques and gain more knowledge into the world of botany and landscaping to play a role in my future career in sustainable agriculture. I love the Pacific Northwest and am excited to explore a beautiful place while engaging in a diverse community to better our world and the people who inhabit it."
---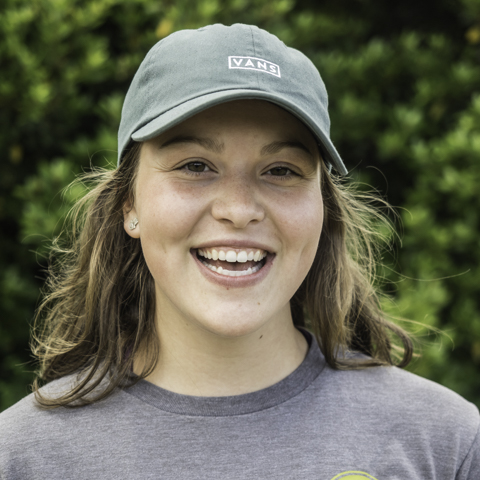 Abby Geremia
Southington Connecticut
Abby spent time doing trail maintenance on the Appalachian Trail in Georgia.
"I've always felt a responsibility to take care of and give back to our environment, which gives so much to us. Serving with EarthCorps seemed like the right place to commit to serving our planet."
---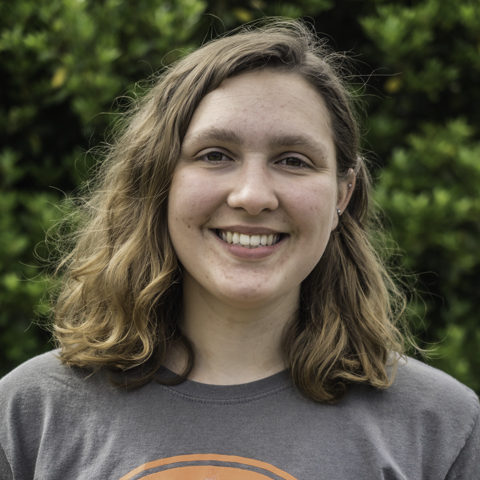 Madison Hayes
Midland Michigan
Madison majored in Environmental Studies and Sustainability and minored in Biology at Northern Michigan University.
"I spent my childhood camping and enjoying Michigan's woods and waters. Nature has always been where I feel most at home and has inspired me to pursue work in which I can help protect and preserve ecosystems which benefits humans as well. I came to EarthCorps to learn about new environments, expand my restoration skills, and contribute to the conservation efforts of Puget Sound."
---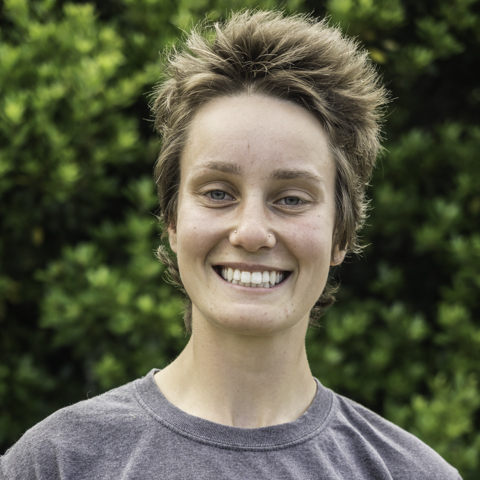 Emma Hersh
Philadelphia, Pennsylvania
Emma attended undergrad at the New School in New York City and graduated with a self-designed liberal arts degree in Education, Gender, and Environment.
"My environmental interest was initially sparked by community organizing around food justice in college. I decided to come to EarthCorps to learn more about restoring Northwest ecology and contribute to restoring the global environment and build a community of environmental stewards."
---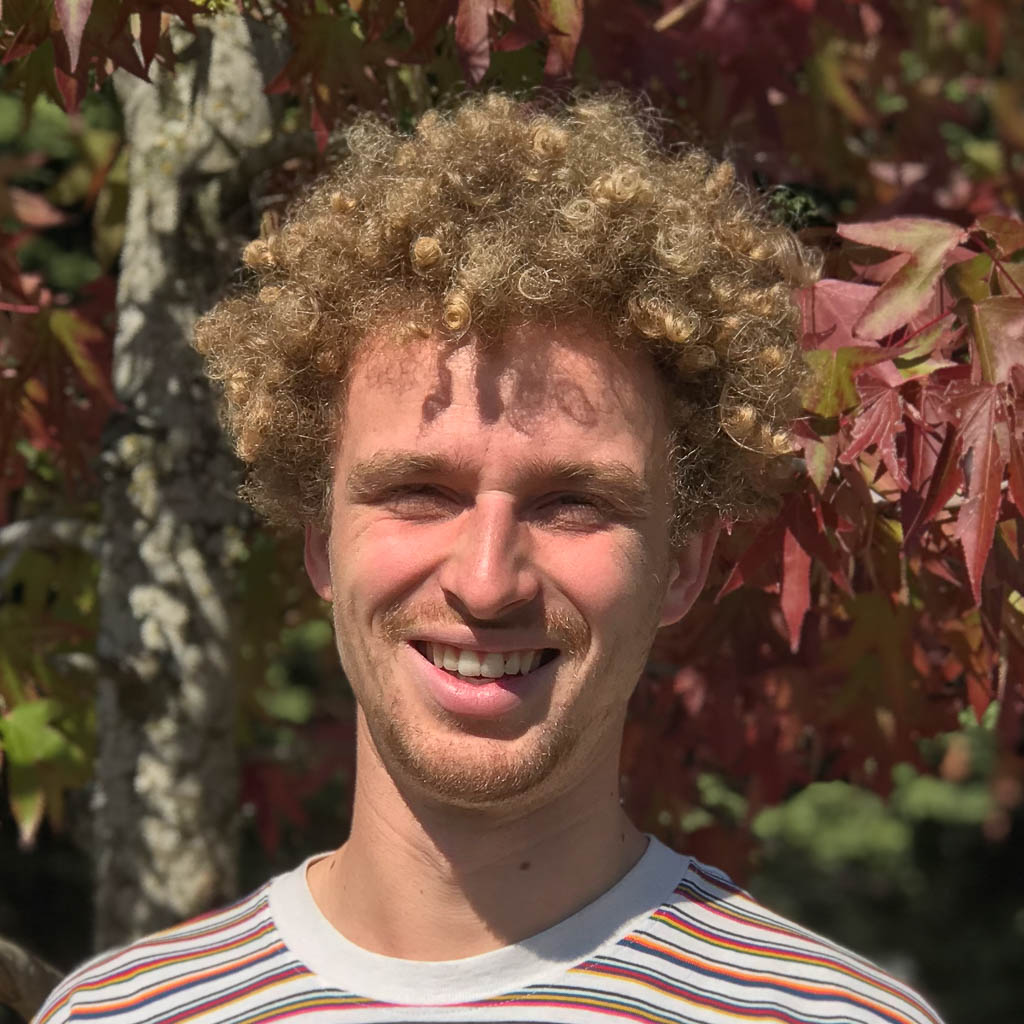 Nick Holden
Western Washington
Nick majored in Computer Science at the University of Washington.
"I grew up tromping around in the mossy forests of the Pacific Northwest, and now I want to take part in stewarding the natural spaces that make up our little corner of the earth. Joining EarthCorps for me means getting to work with like-minded people taking direct action to improve the health of our ecological community."
---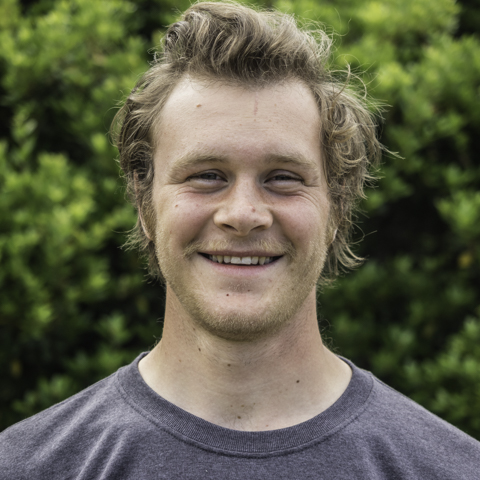 Nate Howard
Beverly Massachusetts
Nate holds a Bachelor's of Science degree in Ecology and Evolutionary Biology and history from Tulane University. In recent years, Nate worked as an environmental educator.
"Growing up within a mile of northern Massachusetts' superb coastline, Nate had a childhood spent romping around beaches, tide pools, and salt marshes, informally observing the region's diverse flora and fauna. This upbringing instilled in him a strong desire to preserve our natural spaces, and to introduce others to this bounty. As a 2018 EarthCorps member, Nate is thrilled to have the opportunity to steward the immensely beautiful and valuable lands of the PNW, and excited to dip his toes in the opposite coast."
---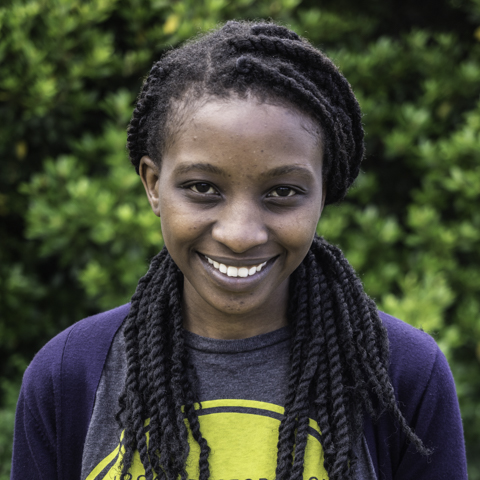 Mercy Ikuri
Kenya
Mercy earned a degree in Landscape Architecture to further her interest in environmental work and sustainable design.
"Ever since high school I have been part of Climate Action Teams (The Cool C.A.T.s) which is a network of youth across Kenya who are passionate about the environment and seek to fight climate change through creating awareness. My fire for environmental work was sparked by two remarkable women; one, the late Nobel laureate Professor Wangari Maathai and two, Severn Suzuki whose powerful speech in 1992 at the Rio de Janeiro conference remains etched in my heart. My father, an ardent farmer who plants trees wherever and whenever he can, has also nurtured this passion of mine to this point."
---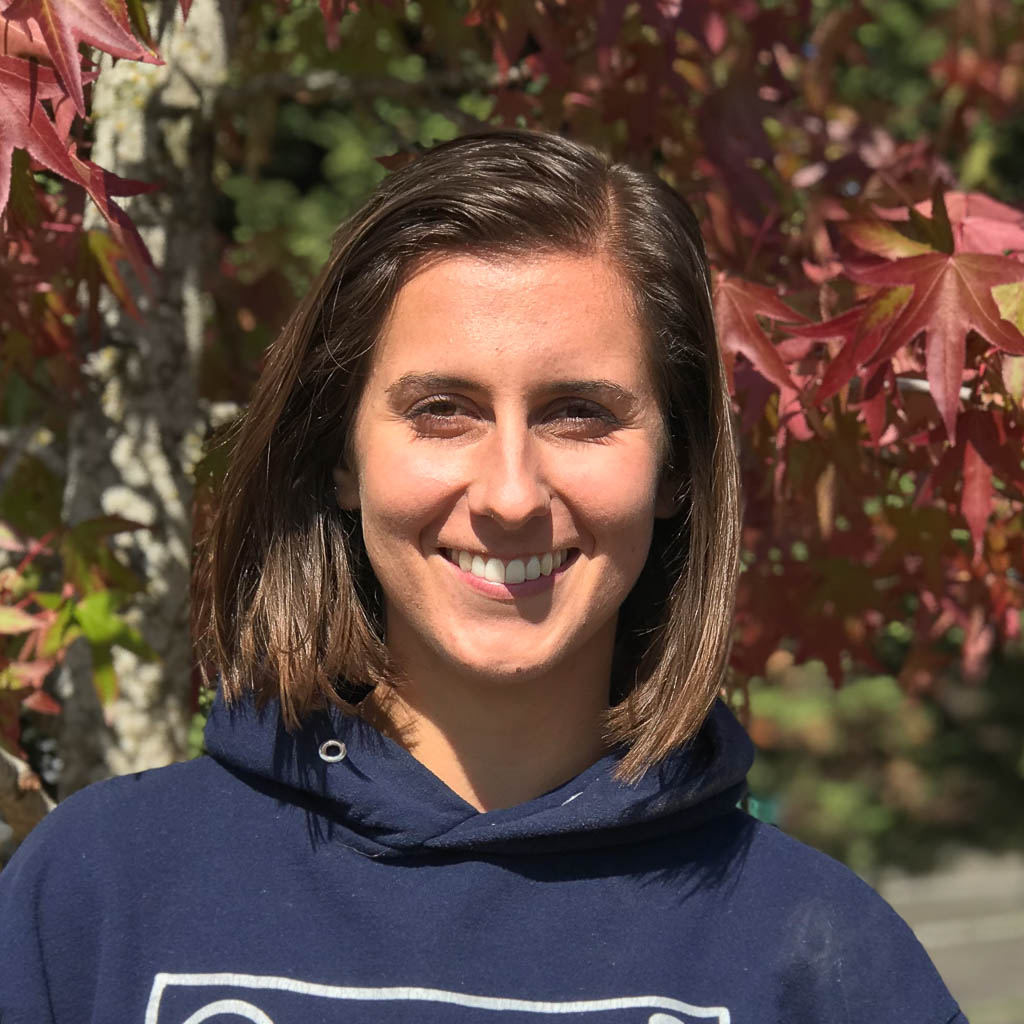 Clara Jessup
Seattle, WA
Clara graduated with a BA in Environmental Studies from Bates College in 2016. Since graduating, she has held a variety of positions within the conservation field.
"Growing up in Seattle, I was introduced to the wonders of the natural world at a young age and quickly developed a love for wildlife and the outdoors. I was drawn to EarthCorps because I have found that jobs involving outdoor work and that require tangible, physical labor to be the most challenging, rewarding, and fulfilling positions."
---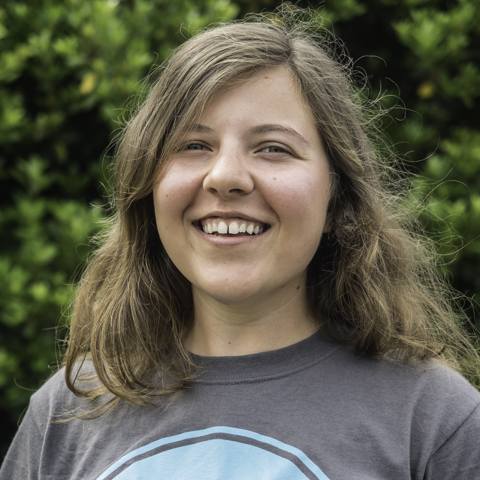 Athena Jones
Jersey Shore, New Jersey
Athena has her B.S. in Environmental Engineering with a minor in Ecosystem Science and Policy.
"I have always enjoyed the outdoors and fresh air but lately the need for direct attention to environmental health has brought me to EarthCorps. I am hoping to be able to meet many like-minded environmentalists and make a lasting impact in the PNW."
---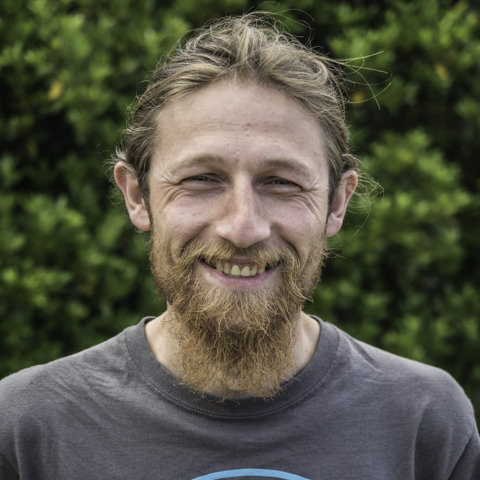 Giorgi Jmukhadze
Georgia
Giorgi studied agriculture at universicty in Georgia. He then worked with the Trans Caucasian Trail association to build a hiking trails in the Caucasian Mountains.
"I love nature and to work outdoors. From working on the Trans Caucasian Trail, I feel very comfortable in the outdoors. I now feel the need to give something good back to nature. EarthCorps can give me experience in environmental leadership that I can take back to my country."
---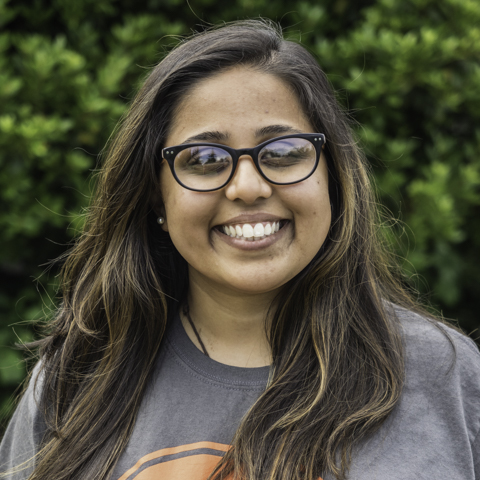 Jamila Juzer
Illinois
Jamila graduated College of Wittenberg University with a biology degree and minors in marine science and art. She has volunteered in Africa and done research in the Bahamas.
"I want to protect the diversity of species for future generations. We never know if an endangered plant could be the cure for future diseases."
---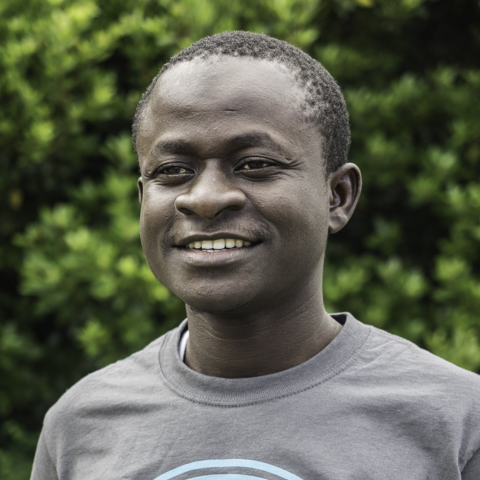 Alabede Surajdeen Kayode
Nigeria
Surajdeem has a bachelors degree in geography and environmental management. As a young professional, he has worked and volunteered with non-profit organizations that work primarily around environmental management and conservation issues.
"I got inspired by engaging in monthly community environmental exercises at a tender age. And since then, I have been involved with various efforts targeted at preserving, managing and restoring the health of our environment. At EarthCorps, they just don't say it, but always walk the talk by engaging young people in practical restoration exercises. Indeed, this glued me to the organization!"
---
Patricia Labitoria
The Philippines
---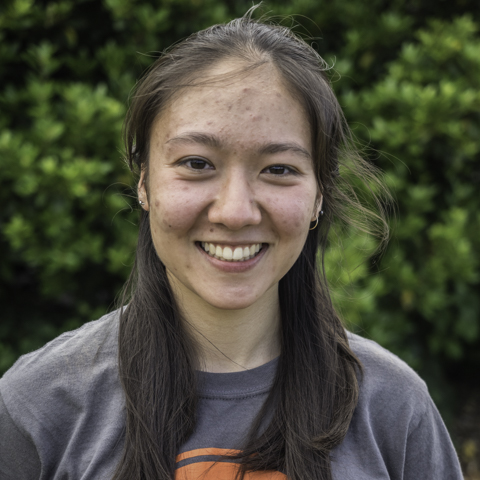 Robyn Lee
Chicago, Illinois
Robyn recently completed her undergraduate degree in biology and has worked in numerous research labs over the last few years at the University of Illinois.
I became interested in biology during my senior year of high school. My particular interest in the environment and in conservation is a result of the new places I have traveled to during my time in college. I felt like the more I saw of the world, the more dire the environmental circumstances seemed to be, and I wanted to be part of a proactive effort to remediate the natural world.
---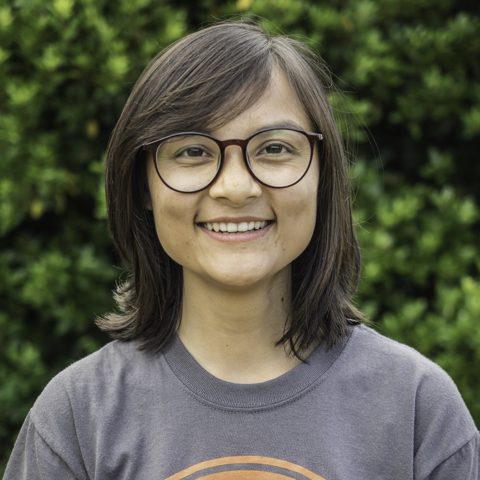 ---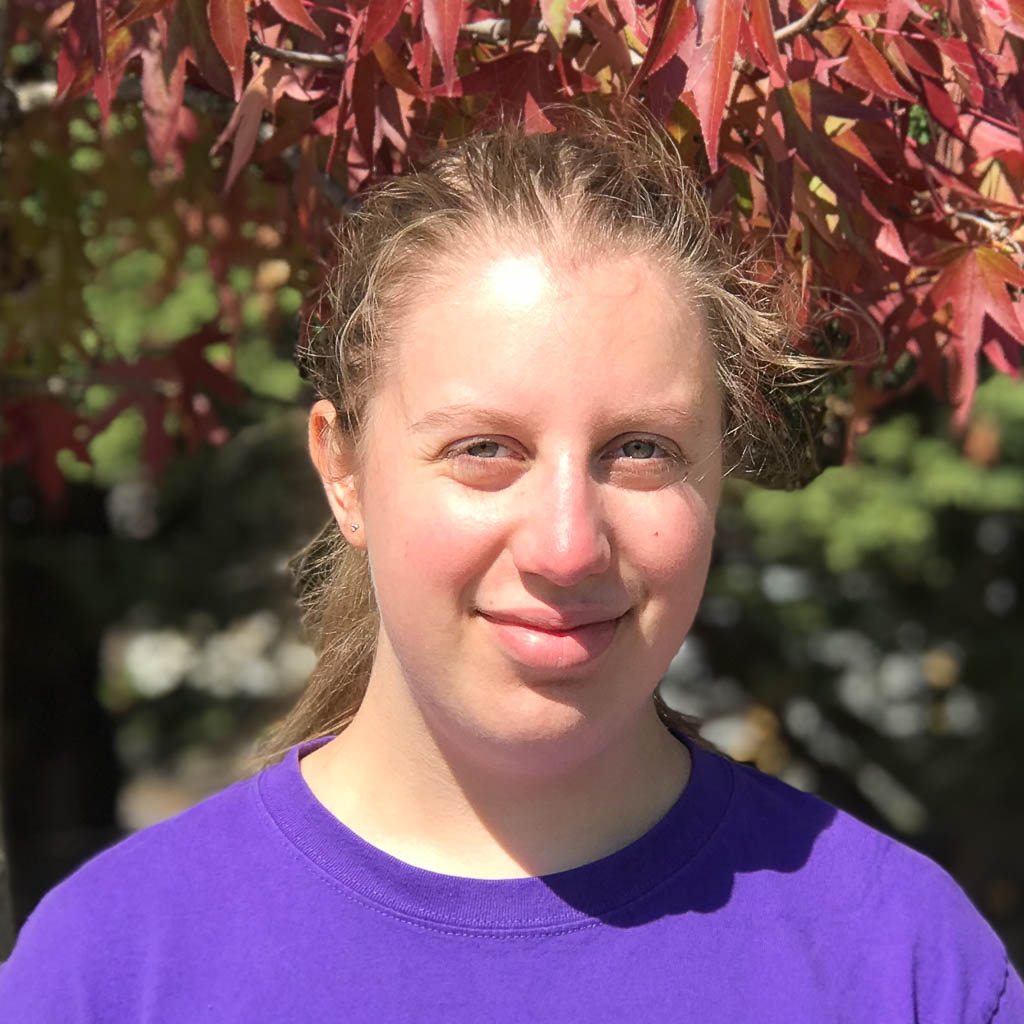 Rachel Pemberton
Seattle, WA
Rachel recently graduated from the University of Washington with a Bachelors in Environmental Studies. She has previously done field work restoring riparian areas along Thornton Creek.
"Upon taking an introductory environmental issues course in college, I was shocked to learn the severity of issues like climate change, deforestation, and species loss. I knew then that I wanted to help make change wherever and whenever I could! EarthCorps seemed like the perfect place to do just that."
---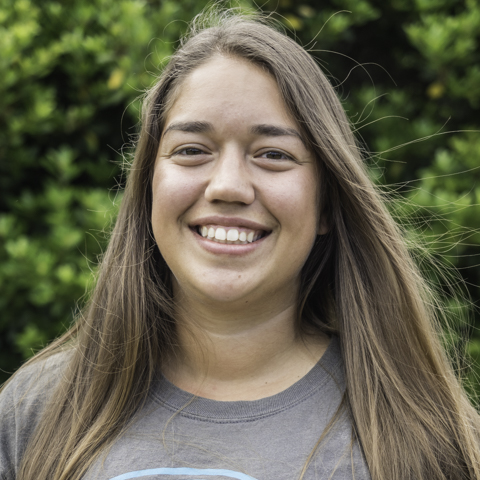 Gabriela Peralta
Bath, Maine
Gabriela spent Summer 2017 with the Maine Conservation Corps, rerouting the end of the Appalachian Trail on Mt. Katahdin. She has a degree in psychology with minors in neuroscience and biology from the University of Maine.
"An ecology class I took changed my life. It sprouted an interest in environmental issues and made me realize the huge impact we as humans have on everything. I decided to join EarthCorps because I have always wanted to live and work in Washington. I hope that this program will open a lot of doors for my future. Working with some of the most awesome people ever is an added bonus!"
---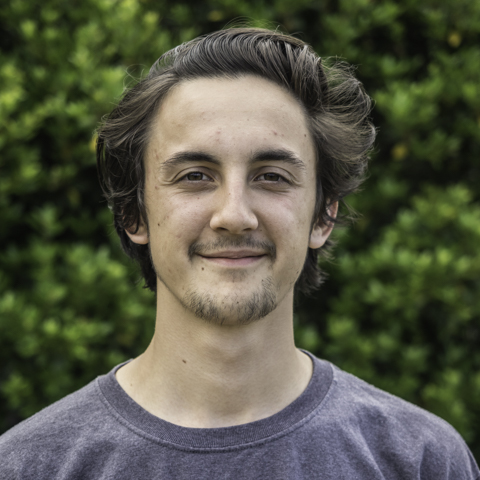 Nathan Phillips
North Carolina
Nathan did an AmeriCorps term with Utah Conservation Corps doing fire mitigation, trail maintenance, and invasive species removal.
I fell in love with working outdoors and conservation when I served Utah Conservation Corps. I decided to do EarthCorps because I wanted to pursue my passion and learn about PNW ecology.
---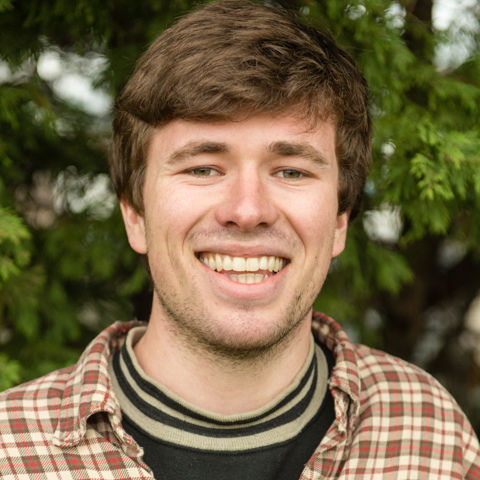 Nathaniel Rees
Maryland and Maine
Nathaniel graduated from Colby College with a Bachelor's degree in Environmental Policy and Art. He studied abroad in Patagonia, Chile where he conducted ecological field research for three months.
"I found my passion for the environment at an early age when my dad lured me up Mt. Washington in New Hampshire with a bag of jolly ranchers. Since then, I've found that my appreciation for the outdoors only grows each time I step outside, and that the most fruitful relationships and friendships are formed in the dirt."
---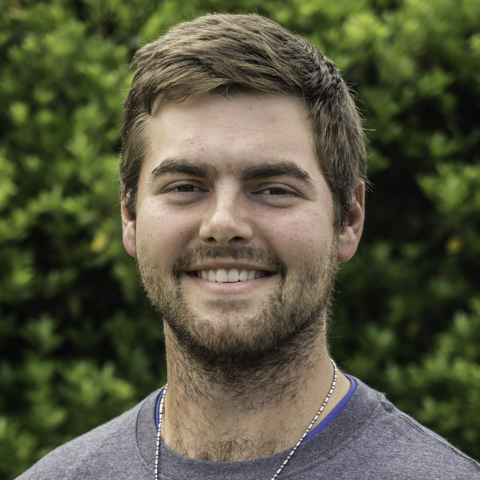 Mike Rockwell
Wixom, Michigan
Mike graduated from the University of Michigan with a dual degree in Program in the Environment and Evolutionary Ecology & Biodiversity. He has done environmental field research in Australia and the Greek Aegean Islands. He is an Eagle Scout.
"Through Boy Scouts, I grew up exploring the outdoors. After graduating from college and doing wildlife conservation field research, EarthCorps is my way of getting my hands dirty, applying my academic knowledge, and developing a career bridging the gap between conservation research and sustainable action."
---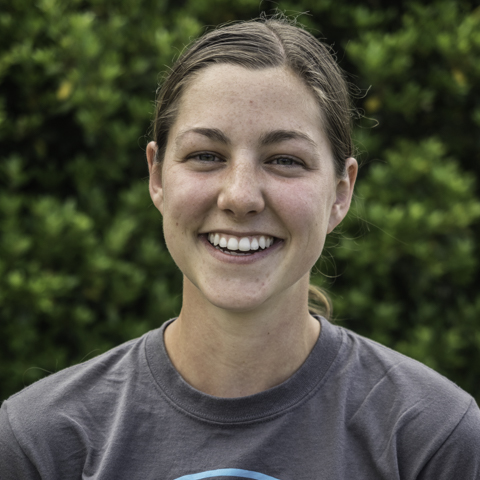 Emily Royer
Ohio
Emily studied natural resource management at Ohio State. She worked on AmeriCorps trail crews in Colorado and Wyoming. She has also worked at Cuyahoga Valley National Park in Ohio in their summer program for kids.
"I have always loved being outside. When choosing a career path, I made sure it was something I would enjoy every day and be passionate about. I came to EarthCorps to learn about the unique environment, grow as a conservationist, and get involved in the community."
---
Ali Severino
Hillsborough, New Jersey
Ali studied Ecology, Evolution and Natural Resources at Rutgers University and participated in studies on forest health and watershed quality.
"I decided to join EarthCorps in order to further improve my skills in restoration and related practices en route to pursuing a career in conservation and ecological restoration."
---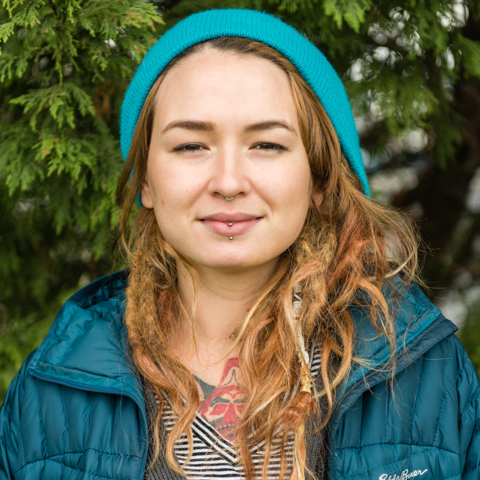 Alex Van Damme
Seattle, Washington
Alex has volunteered with Washington Trails Association, SheJumps, and EarthCorps. She has work experience building upon teamwork and community.
"Growing up I had ample opportunity to explore outdoors. I have been rock climbing and hiking around the Pacific Northwest my whole life. It is my goal to take care of the place that has inspired me so much, and go on to inspire others to explore."
---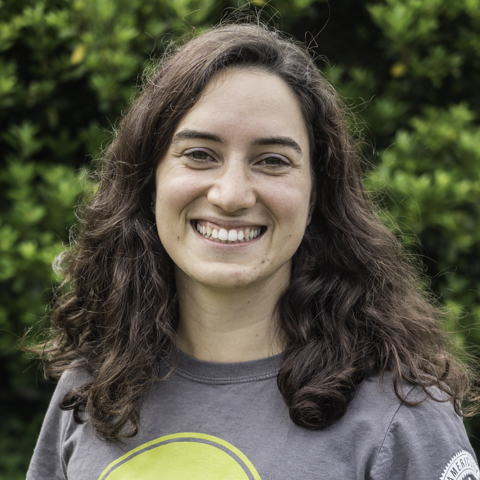 Lauren Vorona
Southern California
Lauren graduated with a degree in Chemistry from Whitman College in Washington State.
"I love living in Seattle and am eager to learn more about and do my part to contribute to this beautiful region."
---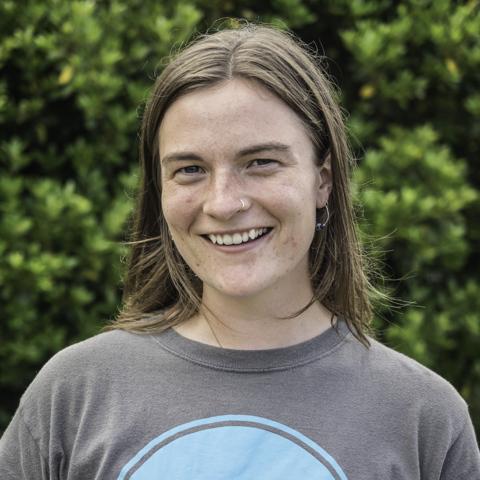 Gillian Watson
Lewisburg, Tennessee
Gillian studied Spanish and Outdoor Recreation & Education at Ohio University. Following graduation, She worked as a raft guide in North Carolina, where she taught people to love and protect the environment in which they recreate.
"I have always loved spending time in the outdoors and sharing that passion with others. I believe that nature is a wonderful space to come together as a community and that it is our job to protect this space. EarthCorps is an opportunity to do my part for the environment and to learn how to best serve it."
---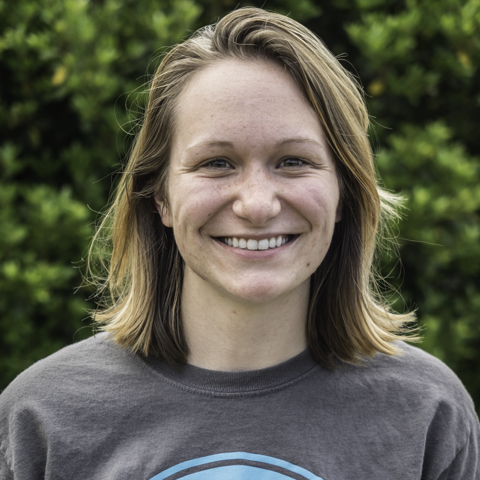 Tessa Yoder
Goshen, Indiana
Tessa graduated from Goshen College with a degree in Environmental Science, and did research studying algae growth and harvesting techniques for bio-fuel use. She worked as a camp naturalist at Drift Creek Camp in Lincoln City, Oregon for three summers.
"I had the best teacher I've ever had in high school; he taught biology in an interactive and experiential way I had never really experienced before. Ever since high school biology class, I've been hooked! I want to keep experiencing and exploring the natural world in an open-minded and supportive community so EarthCorps seemed like an awesome choice."
---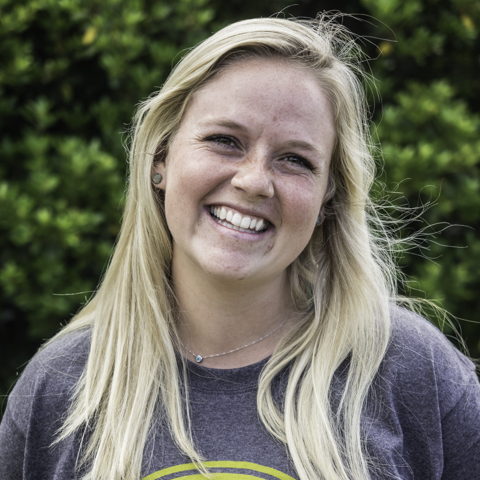 Blake Warner
Wheat Ridge, Colorado
Blake graduated from Pacific Lutheran University with a degree in geoscience and a minor in environmental studies. While at school she had the opportunity to volunteer with a group restoring an open space in Tacoma, WA—all of the weed pulling and planting sparred her curiosity.
"Spending time outdoors while I was growing up gave me an appreciation for nature and how we get to interact with it. I wanted to actively be involved in change that I can see and make a positive impact on the environment. EarthCorps will allow me to gain new skills and make connections to carry out a sustainable future."