Meet our Alumni
Excuse us for bragging, but we are pretty proud of our Alumni! Whether they teaching environmental education to youth in Russia or Texas, researching Stormwater runoff in Seattle, inventing recycling programs in India, running an orphanage in Haiti, or working at the Washington State Department of Ecology, they are making the world a better place for us all. Read their stories on our blog.
From the Blog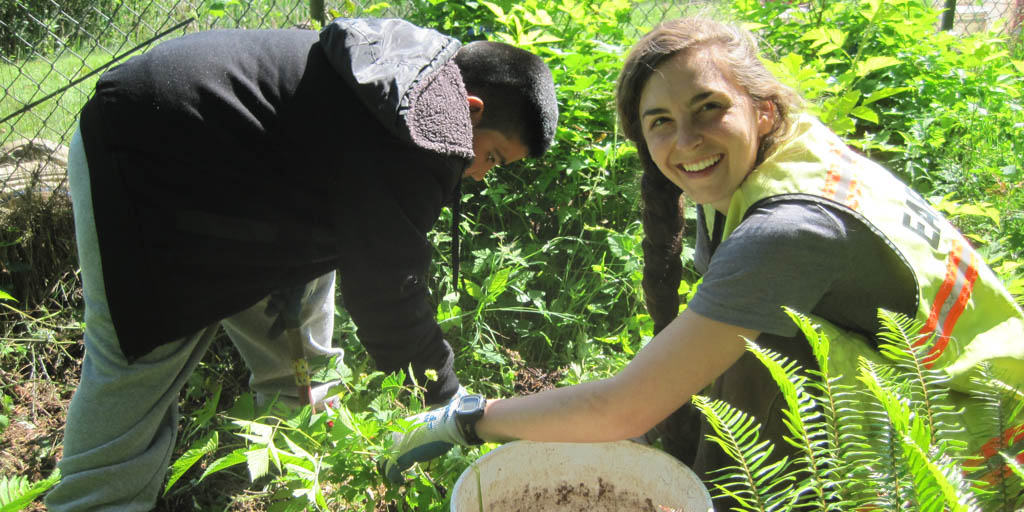 Lindsey Falkenburg EarthCorps Crew Leader 2014 Project/Program Manager EarthCorps How did you arrive at EarthCorps and what has EarthCorps given you? I went to college in Salem, Oregon and studied anthropology and biology. I graduated fairly directionless, as I think a lot of college students do, because I studied something that I enjoyed but didn't… Keep reading
From the Blog
"In taking responsibility for our own lives and work, in unmasking the connections of our labor and nature, we may find a way to break the borders that imprison nature as much as ourselves. Work, then, is where we should begin." -Richard White Lylianna Allala Corps Member 2006 Crew Leader 2007 Outreach Coordinator for Congresswoman… Keep reading

Interested in sharing your story?
Email Sara Davis with your blog idea, and she will let you know next steps.